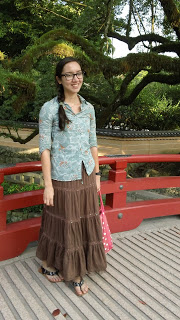 TEFL: The Easiest Way to Fulfill Your Dreams - Teach English in Japan
By: Rachel Beede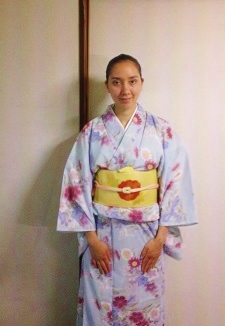 True, the name Fukuoka might bring to mind a few crude pronunciations, as my brother has clearly pointed out, but so far, it has been the best experience of my life. I never imagined myself becoming a teacher, let alone teaching English in another country. I was more of a creator and my dream is still to become a music video director someday. Although I haven't reached that goal quite yet, moving to a foreign country and making it on my own (with little knowledge of the language, mind you), I feel more confident than ever to take charge of my life and fulfill my dreams.
It all started with a vague recollection that only came to life as my plane landed back in Japan. My dad's in the military and when I'd barely emerged from the womb, our family was shipped off to Japan. Apparently, my first memory happened to be flying away from Sasebo, Japan at the ripe age of 2 or 3. I barely remember staring out the window at those tiny, whitish-grey buildings as they receded from my uncomprehending vision.
This sparked an unknown desire to return to one of the only places I could call my "hometown," seeing as we moved every three years, and even though I wasn't born there, it was the first thing I could ever remember. My mother happens to be a Chinese woman from Singapore, and constantly people would ask me what was the big deal about Japan? Why would I not want to study Chinese and move to Singapore, instead? My fascination (and at times, obsession) with Japan confounded my friends, parents, and even myself. I couldn't explain this strange desire to move to a country that I didn't remember and to study their culture and language at the age of 13. I studied everything from the tea ceremony, zen gardens and famous temples like Ginkakuji to the young city life hotspots like Tokyo's ever-popular harajuku. I ate sushi, practiced sitting in the seiza position, and even dabbled in learning Japanese, but could never figure out why.
When I got older, I dropped this childish desire to be Japanese, and instead decided to explore art and my desire to be either a famous author or a world-renowned director. Can I say I have high hopes? Meanwhile, my desire to at least visit Japan some day was festering. Although these lofty dreams haven't come true yet, I did something that I never thought I'd do: I'm living in Japan. What's more, I make more now with one full-time job than I did working two jobs back in the good 'ol US when I worked an average of 50-60 hours a week! Needless to say, America needs to get the ball rolling on their economy. Not only did I find a decent job in Japan, but I was also allowed to bring the love of my life to live with me in an apartment that was already paid for by the company! Does this sound too good to be true?
Let me back up and tell you the full story. Come the beginning of 2012, I was working full-time at a news station, an awesome job but with hardly any pay, while also teaching and tutoring at a company called Bowie. I enjoyed my jobs, but working so many hours was killing me, and I was still barely making it, let alone covering my car loan, rent, student loans, and a bucket of other expenses. I wasn't about to let my parents or anyone help me out, I wanted to make it on my own. This obviously came with a price. I'd already graduated from college, but with an English degree, which means next to nothing in the US, so I resorted to paying exuberant prices for an art college in order to fulfill my dreams as the next Fellini or Miyazaki.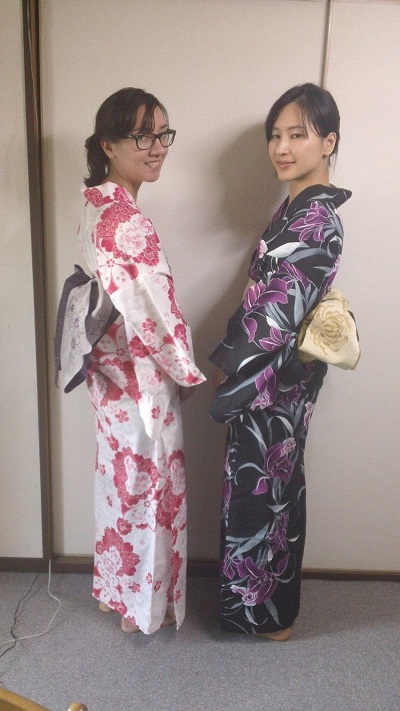 Although this didn't quite happen, I was able to get the job at the news station because of film school. Still, I felt something was missing from my life. It was then that my boyfriend suggested we move somewhere else. It sounded far-fetched but I'm always ready to try new things and I was getting bored with Tennessee after living there for what seemed to me a lengthy total of seven years compared to the three years I was used to living everywhere else. it was time for a change, and a big one. But how was I going to get started? I needed a plan after all, since I'm a planner, and I'd never taught ESL. I preferred studying literature over the semantics of grammar any day, not to mention that I never took grammar in college, so how was I about to teach it to foreign people?
With this lack of knowledge, I turned to the only, and what turned out to be the best, planning source I could think of: the International TEFL Academy. They were hosting a discount at that time, which was fantastic for my ever-draining supply of funds, and with my reassuring boyfriend's help, I was able to not only afford the Online TEFL class, but also make it through one burned-out summer of studying and working two jobs without having to even go to a single class! The online atmosphere was ideal for me, and my teacher was always willing to adjust our online meeting times around my hectic schedule. It was also there that I also met what would be my future co-worker, Shaun.
During the course of three months, I was able to secure a job in an English language company in Fukuoka, Japan, and I reassured my future boss that I would receive my TEFL certification about a month after I started the job. I got the job towards the end of April and found myself Fukuoka-bound by the end of July. Every day I recall how just a year ago, I was struggling to get by and now I have a nice apartment, what amounts to 3,000 American bucks a month, and paid travel to and from the schools where I teach. Not bad, right? I'm also working with a fellow graduate of the Online TEFL Academy, who's loving his life here, too. I teach a broad range and level of students, ages 2-80, both experts and beginners, which was a daunting task at first. But, with TEFL's expert guidance, I was able to cover all grounds from pre-school students to businessmen alike. The course gave me the confidence and motivation to go out there, try new things, and if they fail, try more new things.
After all this, I'm motivated to carry out all of my dreams,
no matter how absurd or unreasonable they might sound, because you know what, you just never know what might happen. I'm thankful for my new life, new friends, and my growing understanding of real Japanese culture, people, and language. Will this be the best experience of my life? The possibilities are endless with my TEFL certification, but as of now, I can confidently say that this was the best thing that ever happened to me. Who knows, maybe in three years or so, I might decide on another change and teach ESL in Spain or South America, but with the TEFL certification and a lot of motivation, I feel confident that I can pretty much do anything and move anywhere.
Take my advice and stop hunting for a job in the states where you make next to nothing and live an unfulfilling, mundane life and get out there. Chances are, you'll never regret it and you just might never want to come back.



Rachel Beede graduated from a small school in Memphis, TN formerly known as Crichton College, now Victory University, in 2009 with a B.A. in English. Securing a job as a tutor and teacher at the Bowie Reading and Learning Center, as well as a full-time job at the local WMC-TV news station, she still wasn't making ends meet. This prompted her to pursue her career elsewhere, moving to Fukuoka, Japan to teach ESL.
If you want to learn more about my experiences or are considering working in Japan, please check out my blog: http://myjapanesetravels.blogspot.jp/
As well as my other ITA publications:
Founded in 2010, International TEFL Academy is a world leader in TEFL certification for teaching English abroad & teaching English online. ITA offers accredited TEFL certification classes online & in 25 locations worldwide and has received multiple awards & widespread recognition as one of the best TEFL schools in the world. ITA provides all students and graduates with lifetime job search guidance. ITA has certified more than 25,000 English teachers and our graduates are currently teaching in 80 countries worldwide.
Want to Learn More About Teaching English Abroad?
Request a free brochure or call 773-634-9900 to speak with an expert advisor about all aspects of TEFL certification and teaching English abroad or online, including the hiring process, salaries, visas, TEFL class options, job placement assistance and more.