Nakhon Si Thammarat, Thailand English Teaching Q and A with Sarah Ballhaussen
TELL US ABOUT YOURSELF
What is your citizenship?
United States
What city and state are you from?
Wilmington, North Carolina
How old are you?
23
What is your education level and background?
Bachelor's Degree
Have you traveled abroad in the past?
Studied abroad
If you have traveled abroad in the past, where have you been?
Lived in Germany for three years and travelled all over Europe. Studied abroad in Australia and travelled Australia and Fiji. Now living in Thailand.
What sparked your interest in going to teach English abroad?
I wanted to get paid to see the world!
TEFL CLASS INFORMATION
Why did you decide to get TEFL certified and choose International TEFL Academy?
The admission advisor that I spoke with was very helpful and the company seemed like it was what I was looking for in a certification.
Which TEFL certification course did you take?
How did you like the course?
The TEFL course was great! I made a lot of lesson plans that definitely helped prepare me now. The practicum was really informative, as I observed ESL classes and really enjoyed that. The instructor was great as well.
How has your TEFL training helped you in your current teaching position?
I have felt very prepared with how to manage my classroom and how to prepare for my classes.
TEACHING ABROAD IN NAKHON SI THAMMARAT, THAILAND
Which country did you decide to teach English in and why?
I am teaching English in Thailand, because I could find a job easily and save money while living and easy lifestyle.
How long have you been in this country and how long do you plan to stay?
I have been in this country for 8 months and plan on being on being here another year.
How did you secure your English teaching job?
Found it through an agency, but the agency was horrible. Luckily the school I was placed at hired me directly through them and I dropped the agency.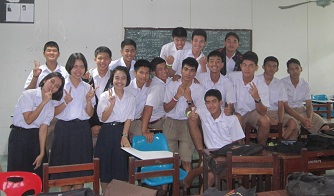 How did you get your work visa? If you didn't get a work visa, please elaborate on working under the table without a work visa.
The agency sent me my paper work for the work visa and I got my work visa within two weeks.
Tell us about your English teaching job!
I teach 20 hours per work, but have to be at my school for 40 hours a week--Monday through Friday. I make about $ 1200 dollars a month and am able to save at least half of it every month, unless I go on a big trip, then a save a little less. I am working at a government high school teaching students between the ages of 15-17. I had three weeks off in October and got paid for the vacation. We also have a lot of days off through out the school year--lots of long weekends that I get paid for. My contract ends in February at the end of the current school year.
How did you find somewhere to live and what is it like? Do you have roommates?
I live in a small one bedroom apartment that is brand new, so that is nice, but it is horrible only having one room to live in. No kitchen, no living room. I have a nice bathroom and air conditioning, but living in one room gets really stuffy and tiring when you only have a bed to sit on. One of the foreigners living here helped me find the place.
COUNTRY INFORMATION - FUN!
Please explain the cultural aspects, public transportation, nightlife, social activities, food, expat community, dating scene, travel opportunities, etc. about your country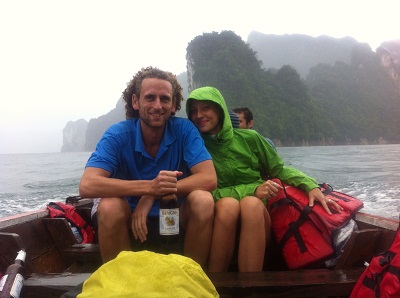 Culture: Thailand has such an interesting culture. The way of life is completely different than that of the United States. People work when they want and sit around when they want. There is a completely different mindset here with everything, which can be frustrating at times but also has taught me a lot. Foreigners stand out like a sore thumb in the small town that I live in, and the Thais will make it known that you are different than them when you are walking down the street.
Public Transportation: The public transportation is not that great. There are songthaews--trucks with two rows of seats in the back, but they stop running at 6 pm, so we have a motorbike which has been great to get around with.
Nightlife: The night life is lame here, the bars in this little town aren't great and most places close at midnight.
Expat Community: There is a somewhat large expat community here which create for a lot of social activities. It is very clicky though.
Food: The food is delicious, but I am vegetarian, so that is a little difficult getting that point across. I live in a very Thai town, so all there is to eat is rice with every meal, and that gets old REALLY fast when you are not used to it. I miss healthy food. I am a health freak and they are definitely lacking that mentality here. They love sugary things and fishy things.
Dating Scene: I came with my boyfriend, so the dating scene is um...great!
Travel Opportunities: I have been able to travel to Singapore, Malaysia and Indonesia and to different islands in Thailand, Bangkok and up North to Chiang Mai. The travel opportunities are endless and that is what I love the most about being here.
COUNTRY INFORMATION - MONEY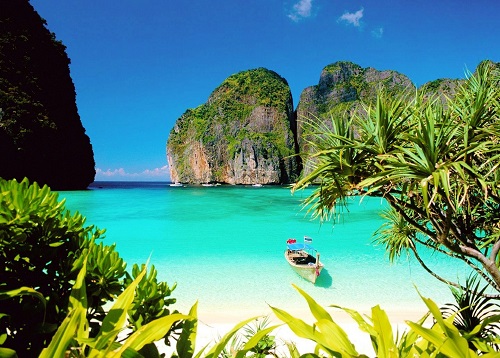 What are your monthly expenses?
Thailand is SO cheap.
Rent: Rent plus utilities is less than $200.
Food: You can get delicious meals for as little as $1. The food is so cheap and you can order a feast for less than $10.
Social life: Social life here is lacking and I would not want to live in this town if I were not with my boyfriend.
Transportation: Transportation is cheap, we rent a motorbike for about $60 a month. Buying one is much cheaper, but we will only rent for a few months.
Communication: Communication with home is simple--skype and facebook. I have a cheap phone here and it is super cheap to put some money on and call.
Travel: Travel is also really cheap. We went to Bali and Lombok, Indonesia for about $150 round trip. Plus acomodation has been so cheap too.
How would you describe your standard of living?
Great!
In your opinion, how much does someone need to earn in order to live comfortably?
Less than $ 1000 a month (I live comfortably on $ 600 in my town).
ADVICE FOR PROSPECTIVE TEACHERS IN THAILAND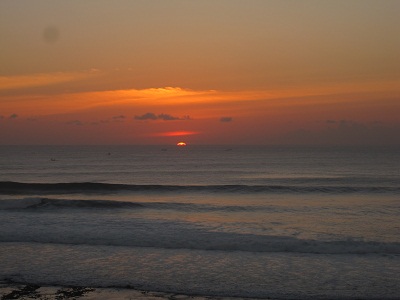 What advice would you give someone planning or considering teaching abroad? Would you recommend teaching in your country?
I definitely recommend teaching abroad. It is one of the best experiences I have every had. Living in a tiny Thai traditional town has taught me a lot. I have learned what I want in life and the kind of lifestyle I want. If one were to teach in Thailand, I would say, always be prepared for changes. Things are always changing here. From the school calendar, to your schedule, to the place you always like to eat on Mondays, that is randomly closed for 2 weeks.
Check out Sarah's blog: http://ramblingsandtravels.blogspot.com/
Check out Sarah's ITA article: Teaching English Abroad: The Greatest Experience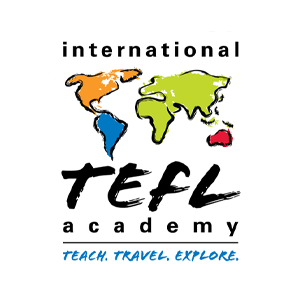 Founded in 2010, International TEFL Academy is a world leader in TEFL certification for teaching English abroad & teaching English online. ITA offers accredited TEFL certification classes online & in 25 locations worldwide and has received multiple awards & widespread recognition as one of the best TEFL schools in the world. ITA provides all students and graduates with lifetime job search guidance. ITA has certified more than 25,000 English teachers and our graduates are currently teaching in 80 countries worldwide.
Want to Learn More About Teaching English Abroad?
Request a free brochure or call 773-634-9900 to speak with an expert advisor about all aspects of TEFL certification and teaching English abroad or online, including the hiring process, salaries, visas, TEFL class options, job placement assistance and more.