Back to School: TEFL Certification and Teaching English Abroad
By: Sarah Harman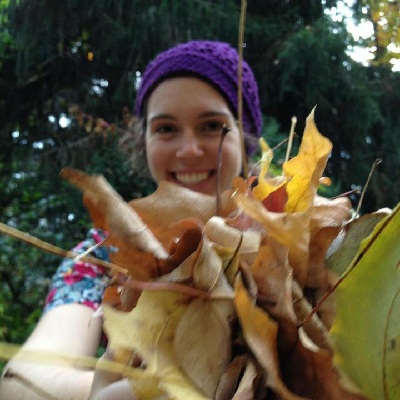 This May I will graduate from The Ohio State University, finally reaching the end of my formal education. I'm done with textbooks, with tests, with classroom desks, and PowerPoints.
That's what I thought until a few months ago, anyway.
That's when I realized that as happy as I will be to be done with exams, I am not ready, as I sometimes say to my friends, to go to "Adult World." I'm not ready to stay in one place for more than a few years, I'm not ready to work 9 to 5, I'm not ready to start a family, and I'm not ready to stop meeting new people and seeing new things.
I've never thought of myself as an adventurous person, mostly because I associate that word with wanting to jump off cliffs and out of planes, which I don't really have the desire to do. But I am a person who is always ready for a change, to start something new, to meet someone new, to learn something different. And the truth is, I don't know if I'll ever be ready for that stuff.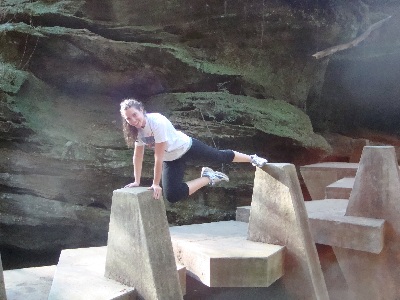 For now, my solution is to stay with textbooks, tests, classroom desks, and PowerPoints. I don't mean going to graduate school to pursue a degree in "I Don't Want an Adult Job Yet." I mean going back to the classroom, but in a very different way.
In November, I started looking into the idea of teaching English abroad. In the past few years, I've had a chance to travel a bit within in the US, and I can't seem to shake the fuzzy feeling that I get from seeing new things and meeting new people.
Teaching English abroad has a much stronger appeal to me than does backpacking through Europe or spending a week in Greece (not that I wouldn't love to do those things). Living and working in a country for a year is very different than seeing the sights and moving on. I'll have the opportunity to make long-lasting friends and really immerse myself in the culture. It's this deeper understanding of a people and a place that interests me. I don't want to be a tourist, but a part of the scene. Deciding which scene, though, was a necessary part of the process.
When I started looking into countries to teach in, my mind was very open. My only criterion was that the country had to promise me a life-changing experience, and I was fairly sure that anywhere I went would hold to this.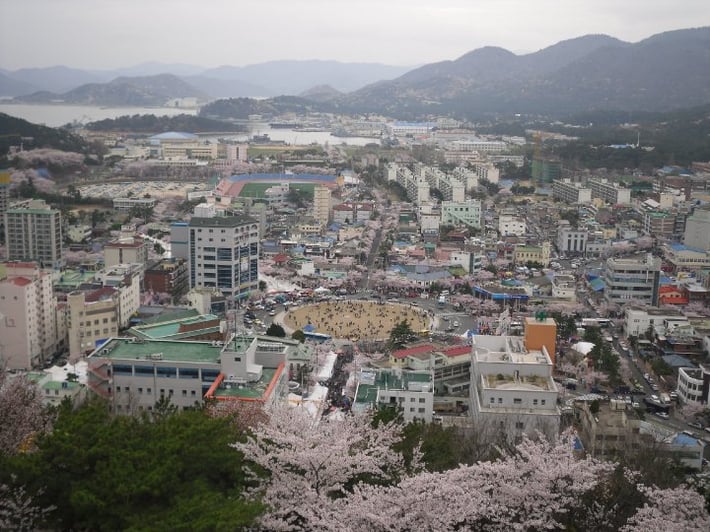 A couple weeks into my search, I talked to a friend of a friend who was planning to Teach English in South Korea. Although Korea was not on my mental list, the pay was appealing and I was willing to give anything a chance, so I started researching the country and the culture. I read endless English teachers' blogs and watched embarrassing numbers of YouTube videos, and it was soon clear to me—I would go to Korea. It's funny now, thinking about how quickly and easily I was able to make my decision. I never looked back or thought I should research some other countries—I immediately loved everything I knew about Korea.
Korea, for me, was unexpected, and I think that's what I love about it. I would never have thought to travel to Korea on vacation and I would never have thought to teach there without the suggestion of a friend.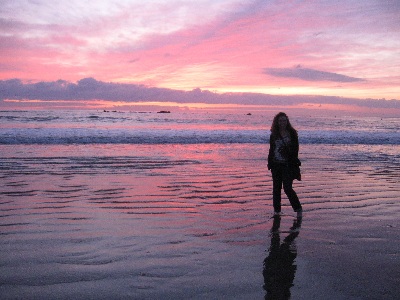 My original ideas for teaching abroad leaned toward Spanish-speaking countries, perhaps Spain. The idea of advancing my intermediate Spanish was enticing and practical, and Europe exuded the romance and sophistication that I knew "normal" people desired.
But I discovered that Korea held a newness for me that Spanish-speaking and European countries did not. I know close to zero Korean (I'm learning), I can't use chopsticks (I'm trying), and I've only had Korean food twice. I've started from square one in learning about Korean culture. But this idea of throwing myself onto the field with no idea how to play is what I'm after. I guess it's this ideal in myself that makes me adventurous—wanting to push the boundaries of my every-day experiences. I want to experience something utterly different from American culture.
It's easy for me to get caught up in the romantic idea of living in Korea, eating Korean food, and hanging out with Korean friends, but I often have to remind myself that I will also be teaching English in Korea. And that's kind of scary. I want to be a good teacher, a great teacher, and I know that doesn't come from nowhere. I want to be as prepared as possible, and I realized that I need help to do that.
At a friend's recommendation, I enrolled in International TEFL Academy's Online TEFL course. I am learning to understand and analyze the English language, something that, as a native English speaker, I haven't had to do before. I'm also learning about classroom management—another frightening subject. The course is quelling some of my anxieties about teaching English and helping me to brainstorm and prepare for possible classroom scenarios. I know that much of my experience living and teaching in Korea will require me to roll with the punches, and I like that, but I know that having some level of preparedness will be exponentially helpful in reducing my stress and increasing my effectiveness as a teacher.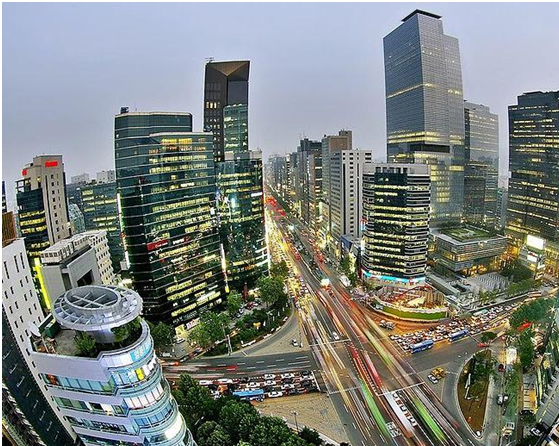 By the time my application window opens up in the spring, I will have finished my TEFL course and be a competitive candidate for a job teaching English in South Korea's public schools. I have no doubts that having my TEFL certificate will enhance my job prospects in Korea, and anywhere else I might decide to teach later. Teaching English abroad is a dream job—I can travel and experience a different culture—and it's actually a job! I'll be making money doing something exciting and interesting.
If all goes well, I'll be back in the classroom this August. I am so excited and grateful to have this opportunity. Korea, here I come!
Sarah Harman is a 21-year-old student at The Ohio State University, and she will graduate with a degree in communication in May. She had a very difficult time finding pictures of herself looking normal and doing normal things to supplement this article. Also, Sarah just recently came to the peaceful realization that she will never have the answers, that she will always be learning and changing.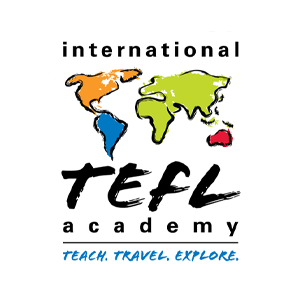 Founded in 2010, International TEFL Academy is a world leader in TEFL certification for teaching English abroad & teaching English online. ITA offers accredited TEFL certification classes online & in 25 locations worldwide and has received multiple awards & widespread recognition as one of the best TEFL schools in the world. ITA provides all students and graduates with lifetime job search guidance. ITA has certified more than 25,000 English teachers and our graduates are currently teaching in 80 countries worldwide.
Want to Learn More About Teaching English Abroad?
Request a free brochure or call 773-634-9900 to speak with an expert advisor about all aspects of TEFL certification and teaching English abroad or online, including the hiring process, salaries, visas, TEFL class options, job placement assistance and more.