Teaching English in Taipei, Taiwan: Q and A with Austin Bartenstein
TELL US ABOUT YOURSELF
What is your citizenship?
United States
What city and state are you from?
Richmond, VA
How old are you?
24
What is your education level and background?
Bachelor's Degree
Have you traveled abroad in the past?
I never left the country before.
What sparked your interest in going to teach English abroad?
After I graduated from college, I took a year-long contract at an office job in my hometown. It was a great place to work and provided a really caring work environment; it was a perfect first job. Throughout the year, however, I learned an office job isn't what I wanted, especially so close to home. I saw no reason to settle down and accept that existence at age 23 and so I started looking for ways to travel. With college loans looming, I wanted to find a way to travel and not lose money. I learned that was possible by teaching English abroad. I asked some friends about their experiences and never heard a bad word about it, so I looked into it for myself.
What were some of your concerns before teaching English abroad?
Missing family and paying college loans. That's about it.
What did your friends and family think about you moving and teaching English abroad?
Many didn't believe I would do it. When my mom and dad saw the TEFL certificate in the mail, they knew I was serious and were nothing but supportive thereafter.
TEFL CLASS INFORMATION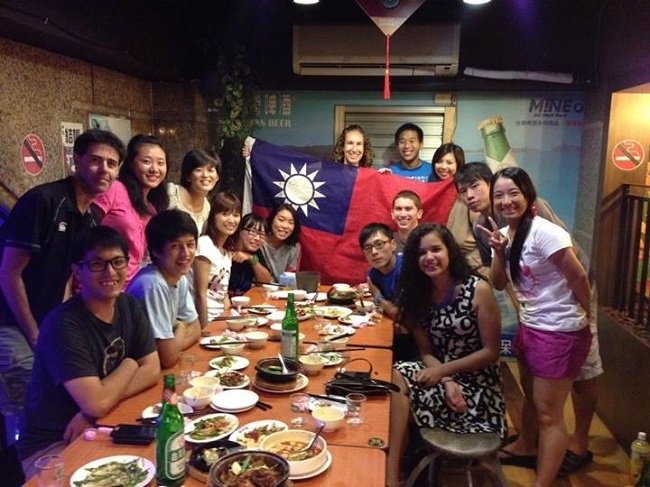 Why did you decide to get TEFL certified and choose International TEFL Academy?
I learned that a TEFL certificate was expected in most of the countries I was looking for employment. Plus, I had no classroom teaching experience and figured the certificate would help with that.
A friend recommended International TEFL Academy. She signed up and was really impressed that she got a phone call later that day from you all. She didn't end up going through with it and took a job in town. I was determined to not let that happen to me.
Which TEFL certification course did you take?
Online TEFL Certification Class
How did you like your Online TEFL Certification course?
I worked at a Christian summer camp for six years, teaching kids sports and teamwork in a compassionate environment, so I have plenty of experience working with kids. As someone with no classroom teaching experience, though, I found the course very helpful. The tasks gave me confidence to lesson plan. My instructor, Osa Relacion, was flexible and always available for help. She even held online office hours! The course gave me the tools I was looking for to teach in a classroom and I got to put them in action with the practicum, an invaluable part of the course. After tutoring students at the local university who knew almost no English, I knew I was ready to teach English abroad.
How has your TEFL training helped you in your current teaching position in Taiwan?
My TEFL training has given me the confidence to teach in a classroom setting. While it was still intimidating walking into my first class, I find myself falling back on my TEFL training quite often.
TEACHING ENGLISH ABROAD IN TAIPEI, TAIWAN
Which city and country did you decide to teach English in and why?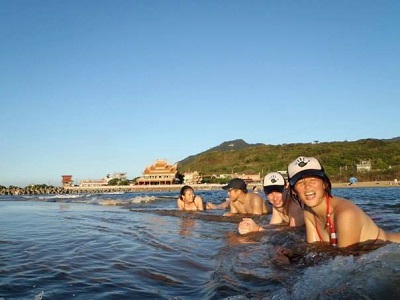 I chose to teach English in Taipei, Taiwan because I had heard such good things about the people here. I also loved the makeup of the island: I'm never too far from the mountains or the beach.
How long have you been teaching English in Taiwan and how long do you plan to stay?
I have been here for seven months and plan to stay for at least a year.
How did you secure your English teaching job in Taiwan?
I went through a fantastic recruiting agency, Reach to Teach, which International TEFL Academy recommended.


What school, company, or program are you working for?
I work for Hess Language School.


How did you get your work visa for teaching English in Taiwan? If you didn't get a work visa, please elaborate on working under the table without a work visa.
I didn't get my ARC card until about a month in. I worked under the table, which is very common here and got paid in cash. It seemed pretty standard and it never felt shady.
My school handled the processing of my ARC. It took a little over a month. I just had to give them my diploma, passport, and passport-size pictures of myself. Taiwan gives you a 90-day landing visa when you arrive, so I didn't really have to worry about visa issues before coming to the country.



Tell us about your English teaching job in Taipei, Taiwan!
Because we are moving into the school year for kids in Taiwan, my hours have varied a little bit. Some weeks have been closer to 30 and others have been 20 or less. (The influx had to do with two teachers leaving my small school branch). I anticipate much more consistency of hours when we get into the school year next week. I get paid a little more than a typical Hess teacher because I went through Reach to Teach Recruiting.
I work for a "cram school." During the week, my school runs three 2 hour session classes from 2-9 PM, with breaks in between. The kids at my school are primarily elementary and middle school age. We don't have any adults in our classes. We get 14 days vacation time.
I work in a smaller branch of Hess, which has its disadvantages (harder to find a teacher to cover for you if you need a day off), but I really like the smaller size. My classes are smaller than normal which I really like. I have three students in two of my classes! This is not typical of a typical Hess or Taiwan classroom (my other classes have more students in them, but never exceed 14); I think I just got lucky!
How did you find somewhere to live and what is it like? Do you have roommates?
I browsed tealit.com, Taiwan's version of Craigslist, but eventually found my place on Facebook. I live a little north of the city proper. It's pretty easy to get a place in the heart of the city, and for cheap. I often saw places around 9,000 NT (300 USD) or less that looked pretty nice. My place is nestled in a mountain north of the city in a really cool neighborhood. It's much bigger than a typical Taipei apartment so I pay a little more, but it's still much cheaper than anything I could find in my hometown.
I have one roommate who is from South Africa. We met on Facebook when I expressed interest in the place and we have gotten along great so far. We also have a third roommate from France.
COUNTRY INFORMATION - FUN!
Please explain the cultural aspects, public transportation, nightlife, social activities, food, expat community, dating scene, travel opportunities, etc. about your country: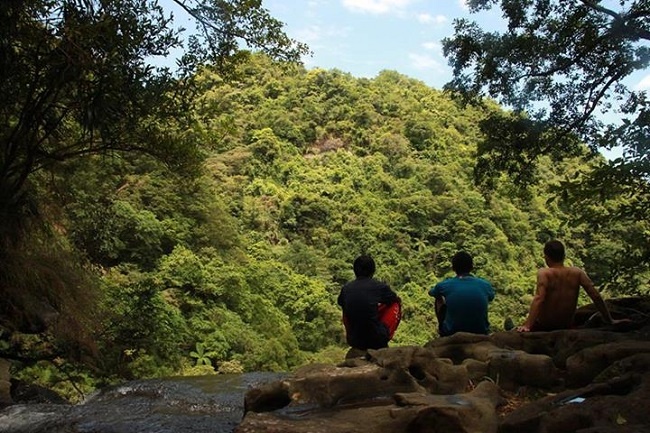 I have had too much fun here so far. I play ultimate frisbee and have made most of my friends through that. I hang out primarily with American-born Chinese expats (and some Taiwanese frisbee players) who are fluent in Mandarin, which makes our possibilities endless (but has also made it easy for me to procrastinate taking Chinese classes)!
Every weekend has been different than the last. We have hiked all over the northern part of Taiwan, played frisbee on the beach, biked along the coast, frisbee golfed at Chiang Kai-Shek Memorial Hall, and enjoyed many delicious family-style dinners together. Speaking of dinners, food here is a big deal. The Taiwanese take eating seriously and their cuisine reflects that. There's a wide array of dishes you can get here, and I have barely scratched the surface. I have enjoyed just about everything I've eaten here...thoroughly.
The nightlife in Taipei is alive and kickin'! I have been to a few different bars on Friday nights and had a great time. I remember asking a friend when last call was (being used to America's curfew), and she said "yeah, they don't really have that here." It's true, Taipei bars and clubs pretty much stay open all night. They also don't have an open-container law here, so if you're like me and don't like spending all your money at bars, you can enjoy some adult sodas in the park (or anywhere else you choose). The only downside to staying out late is that the MRT closes at 12. But if you've got the endurance, you can wait until it opens again at 6!
That's really the only downside of public transit it Taipei. Otherwise, transportation is very easy here. The MRT is extremely efficient. Waiting more than four minutes for a train to come feels like too long. Buses are endless and efficient as well. My home-to-work commute is much longer than typical one, but I am still able to take public transit all the way there. The city is crawling with taxis and if you need to be somewhere, you can raise your hand and a cab will be at the curb. All of it is cheap, too. I really can't say enough about the public transportation here. I love it. It's one of the many reasons it's so easy to live in Taipei.
As for traveling elsewhere: flights from Taiwan are very cheap if you use the budget airlines. I flew to Singapore (in about four hours) with friends for a frisbee tournament. We also went to Hong Kong in October and the Philippines in November for the same reason.
I have been more focused on making friends, so I haven't explored the dating scene too much here yet. The expat community seems pretty large, though. There are teachers everywhere and while I haven't really left my frisbee niche yet, I hope to make more friends through teaching soon.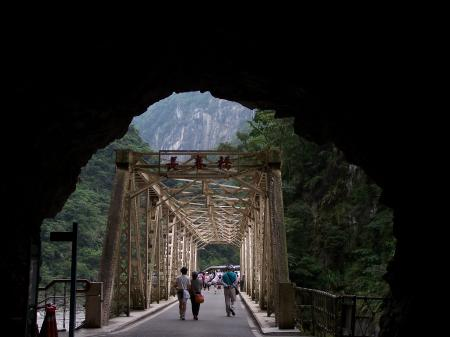 What are your monthly expenses?
I pay 12,000 NT (approximately $400 USD) a month for rent and utilities.
I spend maybe 1000 NT (approximately $30 USD) twice a month on groceries. It's so cheap to eat out (I usually spend around 50 NT (approximately 1.50 USD for lunch) that I rarely make more than one meal for myself a day.
I don't go to bars as much as I did back home because there are so many other things to do here, but that's usually when I spend the most money. Most of the other social activities I do, like hiking and playing frisbee, are free.
I spend about 50 NT a day on public transportation, using the buses and MRT. I will occasionally take a cab on the weekends, but those rarely get over 150-200 NT, and most of the time I'm splitting that cost with other people.
I don't have a phone service here yet (I've been able to survive just using the free WIFI that's everywhere), but I have heard it's quite reasonable.
When I go hiking on the east coast, the train typically costs about 50 NT one way. I haven't explored parts of the island or taken advantage of the high-speed rail, but I will soon. My flight to Singapore was 8000 NT (approximately 260 USD), very affordable.
How would you describe your standard of living?
I live in a nice apartment and live pretty comfortably.
In your opinion, how much does someone need to earn in order to live comfortably?
I would say about 30,000 NT (approximately $1,000 USD) a month is sufficient.
ADVICE FOR THOSE CONSIDERING TEACHING ENGLISH IN TAIWAN
What advice would you give someone planning or considering teaching abroad? Would you recommend teaching English in Taiwan?
I didn't know where I wanted to teach, so I did a lot of research on different countries and cultures. I'm really glad I did, too. I chose Taiwan because I loved the makeup of the island. But I had also heard about how genuine and welcoming the people were, which was the single most important factor to me. I was not disappointed. While I hang out primarily with expats, all of the Taiwanese people I've encountered have been pleasant; seriously, every single one.
I highly recommend Taipei. It's so easy to live here and it has something for everyone. I have fully loved it so far.
Check out Austin's Blog: http://twelveahead.tumblr.com/
Here's the picture submitted by Austin Bartenstein for the 2014 Best Experiences Photo Contest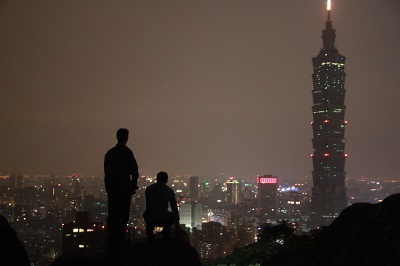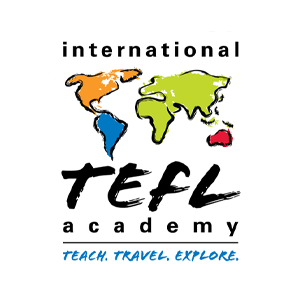 Founded in 2010, International TEFL Academy is a world leader in TEFL certification for teaching English abroad & teaching English online. ITA offers accredited TEFL certification classes online & in 25 locations worldwide and has received multiple awards & widespread recognition as one of the best TEFL schools in the world. ITA provides all students and graduates with lifetime job search guidance. ITA has certified more than 25,000 English teachers and our graduates are currently teaching in 80 countries worldwide.
Want to Learn More About Teaching English Abroad?
Request a free brochure or call 773-634-9900 to speak with an expert advisor about all aspects of TEFL certification and teaching English abroad or online, including the hiring process, salaries, visas, TEFL class options, job placement assistance and more.