San Sebastian, Spain English Teaching Q and A with Kylee Burgin
TELL US ABOUT YOURSELF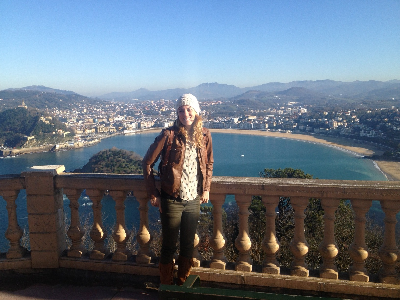 What is your citizenship?
United States
What city and state are you from?
Highland, Utah
How old are you?
24
What is your education level and background?
Some College
Have you traveled abroad in the past?
Some international travel with friends, family, business, etc.
If you have traveled abroad in the past, where have you been?
Europe and Central America
What sparked your interest in going to teach English abroad in Spain?
I was stuck in a boring job in Mesa, Arizona constantly dreaming of living abroad. I just decided to do it one day and discovered that teaching English was one way that would help me live abroad. I didn't have much experience teaching but knew with the correct training it would be something I think I could really enjoy, and I was right. I love it!
TEFL CLASS INFORMATION
Why did you decide to get TEFL certified and choose International TEFL Academy?
I figured becoming TEFL certified would help me have the correct certification to find a job and also would give me the training I would need. I chose International TEFL Academy after researching a few different companies. ITA had exactly what I was looking for, three month online TEFL course, and an affordable price as well.
Which TEFL certification course did you take?
How did you like the Online TEFL course?
The course was actually really different than I expected. I was expecting to mainly be taught about the grammar of English. But after doing the module the course was mainly about HOW to teach, not what to teach. And it proved to be quite helpful for me. My instructor was Jan, and he was always just an email away, the practicum (live student teaching) was good to get into the real world of teaching and really helped my confidence.
How has your TEFL training helped you in your current teaching position in Spain?
The TEFL training mainly helped me be able to adapt. It taught me to prepare, but sometimes you also need to be able to adapt when what you prepared isn't working. Every student learns differently. The training really helped me realize that. I mainly do one-on-one class and different methods work for some students and sometimes don't work for others. The training gave me the confidence to teach as well as taught me how to adapt.
TEACHING ENGLISH ABROAD IN SAN SEBASTIAN, SPAIN
Which city and country did you decide to teach English in and why?
I am teaching English in San Sebastian, Spain.
How long have you been teaching English in Spain and how long do you plan to stay?
Been here since October 2012, planning on being here until June 2013.
How did you secure your English teaching job?
I didn't.. read below for more information.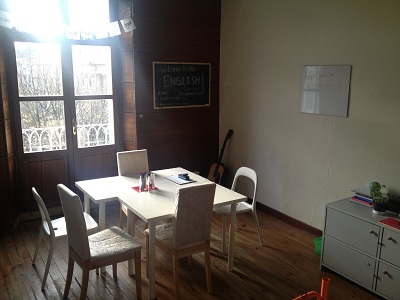 What school, company, or program are you working for?
I work for the English Corner. My own academy.
How did you get your work visa? If you didn't get a work visa, please elaborate on working under the table without a work visa.
I don't have a work visa. When I arrived in Spain, I chose to come to a smaller city. The problem is when I got here there were not very many job openings. My husband and I decided to put up signs all over the city and now we have a small little academy in our apartment. Its great, we have about 25 students. We do test preparation, children classes and mainly conversation classes. The conversation class are really great because of the many of our students go to big academies like Lacunza, and don't get much speaking time in class. I prepare a class where we get together and discuss, debate, topics and practicing our speaking listening and grammar all in one.
Tell us about your English teaching job in Spain!
Hours: Between my husband I and we work about 30 hours a week, so that's 15 hours each.
Salary: We get paid 15 euros an hour for individual classes and 20 euros and hour for a group class. We are able to get by and save just a little bit.
Students: Our students are of all ages! Between the ages of 5-75! We love having the variety, it changes things up everyday.
Vacation: We get plenty of vacation time because we decided we don't want to work too many hours. We are living in Europe, we want to enjoy our time here, not work ourselves to death.
Additional Information: It's a little difficult starting on your own without working at an academy, but once you start building up students it's great! We get to set our own hours and pay, teach the way we like and the way our students like, and we get to really customize the classes. But I wouldn't recommend everyone doing this, it's stressful at first not having the security of an academy. It takes a certain type of person to be able to put up signs and find your own students.
How did you find somewhere to live and what is it like? Do you have roommates?
Currently we live in a apartment that is a hostel during the busy summer months. During the winter it is turned into an apartment. So we live on one floor and have our own room which is big enough to teach out of. We share the kitchen and bathrooms with 8 other people. Sometimes it's hard sharing with other people, but our room is PERFECT for teaching. It's in a very central location, good price, and a big room with a great view.
COUNTRY INFORMATION - FUN!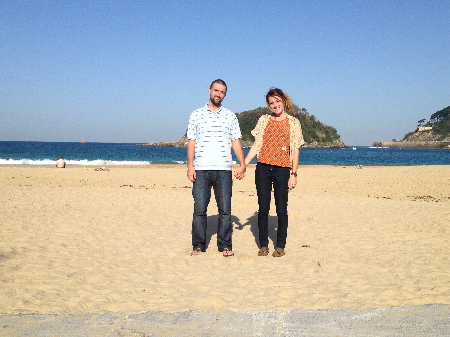 Please explain the cultural aspects, public transportation, nightlife, social activities, food, expat community, dating scene, travel opportunities, etc. about your country:
The culture of Spain is so flavorful and quite different than little old Utah. But I love it. The food is very fresh and exciting. The public transportation isn't the cheapest but very easy to use. Because I am married, I dont really have much to say about the dating scene or nightlife, but social activities are always in abundence and living so close to the French border there are many opportunities to travel.
COUNTRY INFORMATION - MONEY
What are your monthly expenses?
I pay 400 euros for rent in a very nice safe area. Food is about the same as I was used to in the States, not the cheapest. There is always something going on, always a fiesta and always free! Transportation is probably the most expensive thing I deal with. 1.55 Euro for one bus ride.
How would you describe your standard of living?
High enough
In your opinion, how much does someone need to earn in order to live comfortably?
San sebastian is one of the most expensive cities in Spain. To live comfortably probably 800 euros a month.
ADVICE FOR PROSPECTIVE ENGLISH TEACHERS IN SPAIN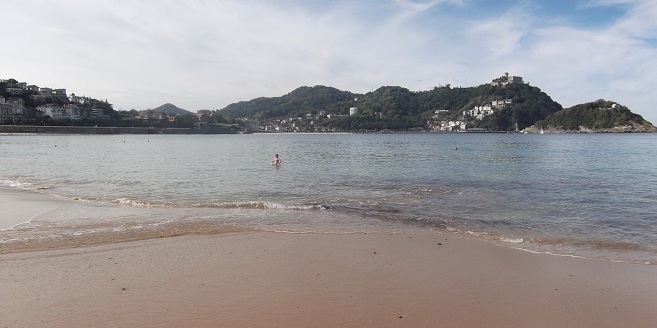 What advice would you give someone planning orconsidering teaching abroad? Would you recommend teaching in your country?
Learn the basics of the native language before coming. Be confident!
Don't be scared, if you come and it doesn't work out its not a big deal, just let it be an adventure.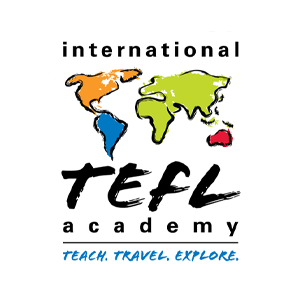 Founded in 2010, International TEFL Academy is a world leader in TEFL certification for teaching English abroad & teaching English online. ITA offers accredited TEFL certification classes online & in 25 locations worldwide and has received multiple awards & widespread recognition as one of the best TEFL schools in the world. ITA provides all students and graduates with lifetime job search guidance. ITA has certified more than 25,000 English teachers and our graduates are currently teaching in 80 countries worldwide.
Want to Learn More About Teaching English Abroad?
Request a free brochure or call 773-634-9900 to speak with an expert advisor about all aspects of TEFL certification and teaching English abroad or online, including the hiring process, salaries, visas, TEFL class options, job placement assistance and more.