Warsaw, Poland English Teaching Q&A with Kaya Rawa
TELL US ABOUT YOURSELF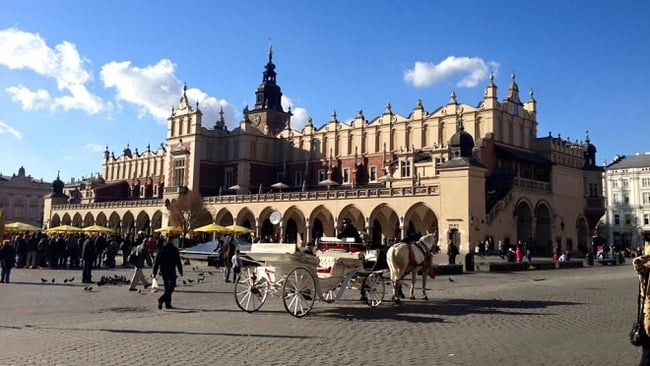 What is your citizenship?

United States

What city and state are you from?

Boston, MA

How old are you?

31

What is your education level and background?

Bachelor's degree
Have you traveled abroad in the past?

Taught English abroad previously
What sparked your interest in going to teach English abroad?

I taught EFL in Poland and found teaching to be my passion. I would like to continue teaching abroad, as well as in the U.S.

What were some of your concerns before teaching abroad?

I wanted to make sure that I know how to prepare a structured lesson plan that will be both educational and fun for my students.

What did your friends and family think about you moving and teaching abroad?

They are supportive and excited for me. I have grandparents in Poland, and it allowed me to be closer to them while having a rewarding career that I'm passionate about.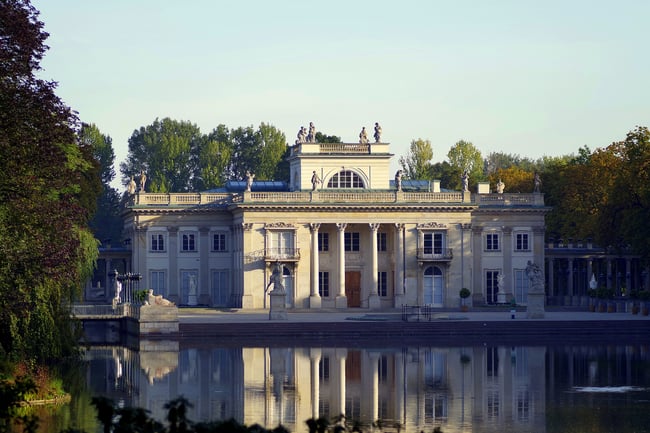 TEFL CLASS INFORMATION
Why did you decide to get TEFL certified and choose International TEFL Academy?

After talking to an advisor and comparing other programs, it seemed to be a good match for me.

Which TEFL certification course did you take?

Online TEFL Course

How did you like the course?

My instructor was very helpful and supportive. She provided thorough feedback and encouragement. The tasks were a pleasure to complete and useful practice for future lesson planning.

How has your TEFL training helped you in your current teaching position?

It will allow me to teach in the U.S as well, and to have a better lesson structure.

Which city and country did you decide to teach English in and why?

I chose to teach English in Poland in the city of Warsaw because that is where my roots are and where my grandmother still lives.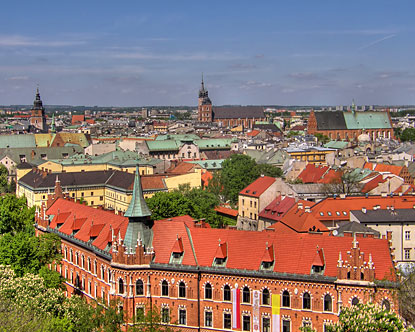 How long have you been in this country and how long do you plan to stay?

I plan on going there for at least a semester or longer.

What school, company, or program are you working for?

To be determined.

During which months does your school typically hire?

Fall or Spring semester

Did you secure this position in advance of arriving?

No

How did you interview for this position?

Skype/phone interview

What kind of Visa did you enter on?

I have dual citizenship so I didn't need one.

What are the qualifications that your school requires for teachers? Please check all that apply

Bachelor's degree

What is the best way to apply?

Apply online
Please include any application resources (website, email, etc.) or other information here:

Dave's ESL Cafe or some Polish websites

Tell us about your English teaching job!

When I worked there, I was working about 25 hours per week for approximately $10 per hour.

How did you find somewhere to live and what is it like? Do you have roommates?

I stayed at my grandmother's apartment.

On a scale of 1 - 10 please rate your experience with this school. 7
COUNTRY INFORMATION - FUN!

Please explain the cultural aspects, public transportation, nightlife, social activities, food, expat community, dating scene, travel opportunities, etc...

The culture is fascinating. Warsaw is a very cultural city with people from all over the world. It has a good, very clean public transportation/ Subway system and it's generally easy to get around. It has fantastic restaurants with all types of food. There are many hip, vegan restaurants which was important to me as a vegetarian, especially considering the traditional, meaty, Polish food. Nightlife is a lot of fun and there are plenty of places, theaters, restaurants, and museums to visit. I traveled across the country and experienced some breathtaking nature landscapes. There are weekend travel groups that are easy to sign up for and reasonably priced.

COUNTRY INFORMATION - MONEY
What are your monthly expenses?

$500 per month was just barely enough. Next time, I plan on picking up more hours.

How would you describe your standard of living?

I lived in an old apartment building and did not go out much. It was just enough for me.

In your opinion, how much does someone need to earn in order to live comfortably?

$1000 would be great.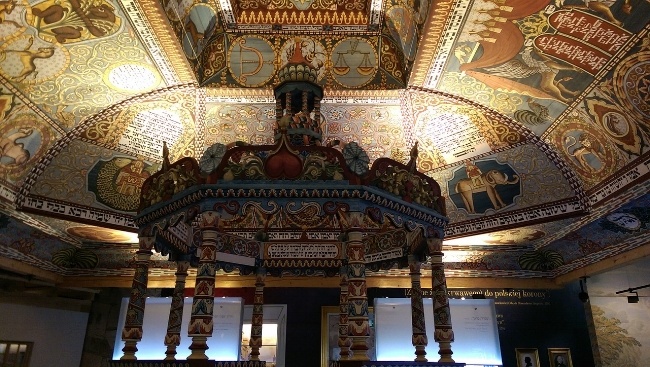 ADVICE FOR PROSPECTIVE ENGLISH TEACHERS
What advice would you give someone planning or considering teaching abroad? Would you recommend teaching in your country?

I would recommend teaching in Poland because there is much to see, great food, social scene, and people from not only all over Europe, but all over the world.


For more on Kaya's adventures, you can follow her on Facebook: https://www.facebook.com/onmywaytothesummit/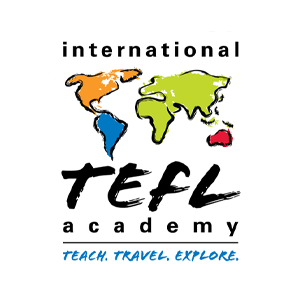 Founded in 2010, International TEFL Academy is a world leader in TEFL certification for teaching English abroad & teaching English online. ITA offers accredited TEFL certification classes online & in 25 locations worldwide and has received multiple awards & widespread recognition as one of the best TEFL schools in the world. ITA provides all students and graduates with lifetime job search guidance. ITA has certified more than 25,000 English teachers and our graduates are currently teaching in 80 countries worldwide.
Want to Learn More About Teaching English Abroad?
Request a free brochure or call 773-634-9900 to speak with an expert advisor about all aspects of TEFL certification and teaching English abroad or online, including the hiring process, salaries, visas, TEFL class options, job placement assistance and more.