Ciudad Obregon, Mexico English Teaching Q and A with Brooke Bracy
TELL US ABOUT YOURSELF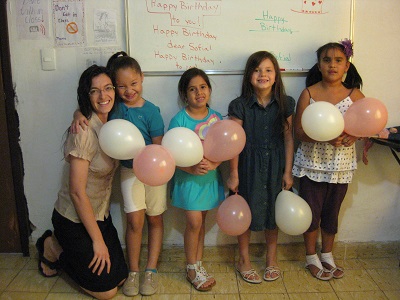 What is your citizenship?
United States
What city and state are you from?
Portland, Oregon
How old are you?
34
What is your education level and background?
Some College
Have you traveled abroad in the past?
Some international travel with friends, family, business, etc.
If you have traveled abroad in the past, where have you been?
Canada and Mexico
What sparked your interest in going to teach English abroad?
I had lived in Mexico as a missionary, and I wanted to come back to teach English and spend more time immersed in the language and culture that I had come to love. I was also making a new start in the working world, and with very little money in the bank, I felt like it would be easier to be financially independent here in Mexico because I could easily live without a car since I already knew the public transportation system well, and renting an apartment can be very affordable for someone willing to live simply.
What were some of your concerns before teaching abroad?
Finding a job and a place to live, being able to teach grammar well.
What did your friends and family think about you moving and teaching abroad?
They were almost all of the above, except excited. They love visiting me now, though!
TEFL CLASS INFORMATION
Why did you decide to get TEFL certified and choose International TEFL Academy?
I had learned in my Spanish studies that being a native language speaker does not mean someone is qualified to teach the language. I wanted to be able to teach students with confidence. Everything I read about International TEFL Academy gave me respect for their program. Also, I felt the high number of practicum hours required would both help me gain the confidence I desired and give me an edge in looking for a job.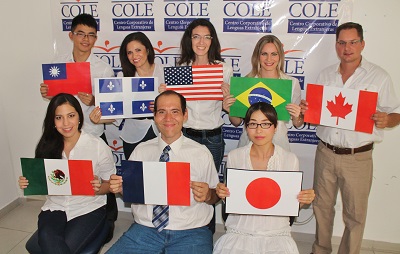 Which TEFL certification course did you take?
How did you like the course?
I enjoyed the TEFL course and found it challenging. The peer and instructor reviews of classwork really helped me to put my best into each assignment, and gain more from them. It was very obvious that my instructor was highly qualified, and had a lot to share with us.
How has your TEFL training helped you in your current teaching position?
It gave me a great foundation and opened doors for me. Without the certification, I may have started out teaching private lessons on my own. I know I would not have grown and developed in the same way as I have thanks to working in professional language teaching environments. The TEFL training gave me the skills and the confidence to follow my dream!
TEACHING ABROAD IN CIUDAD OBREGON, MEXICO
Which city and country did you decide to teach English in and why?
I am teaching English in Ciudad Obregón, Sonora, Mexico. I chose this city because I had lived here previously, and I felt safe coming back here. I knew I could easily get around the city on foot and using public transportation and find affordable housing.
How long have you been in this country and how long do you plan to stay?
I have been here two and a half years, and during that time I met the love of my life, got married and had a child! I think I am here to stay, though we will probably spend time in the US, as well.
How did you secure your English teaching job?
I made use of the tools available through International TEFL Academy - listing schools in this area. I called those schools and any others I could find online and emailed as well. I found one willing to offer me a teaching position before I arrived.
What school, company, or program are you working for?
Open English, Corporativo LEEX
How did you get your work visa? If you didn't get a work visa, please elaborate on working under the table without a work visa.
I studied all I could online about the requirements ahead of time. Before leaving the US, I got my high school transcripts and my birth certificate and my TEFL certificate from International TEFL Academy apostilled.
The first school I worked at had promised to help me get my work visa, but it never happened. I left the school when I realized it wasn't going to happen. Once I found a school that would help me, the process was fairly simple. Fortunately the office where I was able to do it was only an hour and a half away from the city where I live.
In all of my jobs here, I have worked as an independent contractor. Paying taxes in Mexico as an independent contractor can be tedious, and I was always too cheap to hire an accountant. Looking back, I think it would have been a good investment, especially when I was learning the process.
I have also worked under the table--much easier!! But I feel good about being a taxpayer. :)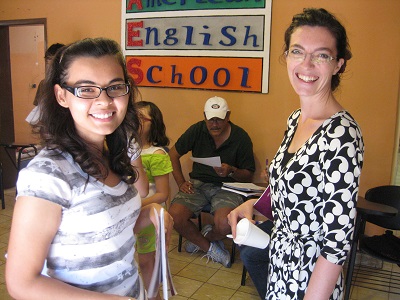 Tell us about your English teaching job!
I now work almost exclusively for Open English, teaching English online to adults from all over Latin America. I love it! Actually, I have a more administrative role now, working in the Certification Department where new teachers are brought on-board. Since I joined the company, the teaching team has grown from around 120 teachers to nearly 700!
The schedule is flexible, between 20 and 40 hours per week - mostly during peak hours of 6 pm - 12 am ET. I started earning $9 per hour, but the pay scale quickly rises, topping out at $12 per hour, but with almost no prep time and NO homework to review or grade, and no commute.
Yes, I am able to save, this is an excellent job for anyone living abroad. I earned about the same rate per hour for classes here, but there was much more work and unpaid time involved. That being said, I still LOVED every minute of classroom teaching, especially with Corporativo LEEX (formerly called Centro COLE). Local English teaching jobs start at $10/hour.
How did you find somewhere to live and what is it like? Do you have roommates?
I asked the directors of the school where I would be working if they could find an apartment for me near the school. They were willing to do that, and they found the perfect spot for me - safe, simple, clean, and with the nicest landlords ever! I have never paid more than $200 per month for rent, but I choose the most economic options. I have not had a roommate here.
COUNTRY INFORMATION - FUN!
Please explain the cultural aspects, public transportation, nightlife, social activities, food, expat community, dating scene, travel opportunities, etc. about your country: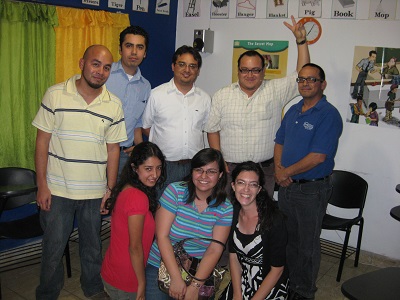 Cultural aspects - close enough to the US to feel its influence, yet very much a different culture. Family is very important. Children, mothers and TEACHERS are revered.
Public transportation - is readily available with buses and taxis to get around town at reasonable prices. The bus system for long distance traveling is very nice and economical, too.
Nightlife - Young people love to go to dance clubs, there are also lots of parties for people who enjoy that.
Social activities - There are lots of birthday parties (for children and adults), baptisms, baby showers and bridal parties to go to once you get to know people! And they all end in a party - never a dull moment! There is a distinct separation of classes that surprised me. High society is very present here, and the middle class seems to do a lot of "keeping up with the Jones".
Food - Mexican food at its finest! Here you can eat cheap and fairly healthy fast food (or at least more natural than fast food in the States). There is also tons of junk food! But for the most part it is easy to eat well for a good price.
Expat community - right here in Obregón I haven't found an expat community, but an hour and a half away there is a large expat community in the beach town of San Carlos. Lots of retired Americans and Canadians make it their winter home, and they love it. My parents are doing that now.
Dating scene - My beau and I didn't really mix with lots of others in the dating scene because neither of us are into parties, but it seems like people here often have long, long term relationships and young women are not eager to settle down and commit to marriage. Financial stability seems to be important to both young men and young women in looking for a sweetheart.
Travel opportunities - traveling by bus is inexpensive, but this part of Mexico is a long ways away from any of the most popular tourist destinations
Mexico is a wonderful country to live in and explore! Don't be scared off by all of the news, but DO be more careful than you think you need to be.
COUNTRY INFORMATION - MONEY
What are your monthly expenses?
Rent (including utilities): $180
Phone & internet: $35
Cell phone (minimal use): $25
Food & minimal social activities: $200
Transportation: public - $60, gas for car: $100
Car insurance (full coverage): $25
Travel: Bus tickets from here to Vegas: $100; here to Guadalajara: $100
Economical doctor visit: less than $3; private doctor visit - $42
Hospital bill for baby delivery at a private, nice hospital: less than $2000
How would you describe your standard of living?
(frugal) middle class
In your opinion, how much does someone need to earn in order to live comfortably?
$1000-$1200 per month can be very comfortable for a single person who lives simply
ADVICE FOR PROSPECTIVE TEACHERS IN CIUDAD OBREGON, MEXICO
What advice would you give someone planning or considering teaching abroad? Would you recommend teaching in your country?
Do it! Surround yourself with people who have a passion for teaching or learning, and they will help you grow personally and professionally. Be open-minded and positive, while still being careful.
Yes, I would recommend teaching in my country, but try to find a place where you have some kind of personal connection with someone who can ensure you that it is safe to go to the area you are considering, and who can give you some tips or be your friend. It is very strange to be single and alone in Mexico, and it could make it less safe. Young people often don't leave home until they get married here.
Founded in 2010, International TEFL Academy is a world leader in TEFL certification for teaching English abroad & teaching English online. ITA offers accredited TEFL certification classes online & in 25 locations worldwide and has received multiple awards & widespread recognition as one of the best TEFL schools in the world. ITA provides all students and graduates with lifetime job search guidance. ITA has certified more than 25,000 English teachers and our graduates are currently teaching in 80 countries worldwide.
Want to Learn More About Teaching English Abroad?
Request a free brochure or call 773-634-9900 to speak with an expert advisor about all aspects of TEFL certification and teaching English abroad or online, including the hiring process, salaries, visas, TEFL class options, job placement assistance and more.