Yongin-Si, South Korea English Teaching Q&A with Hannah Lobban
TELL US ABOUT YOURSELF
What is your citizenship?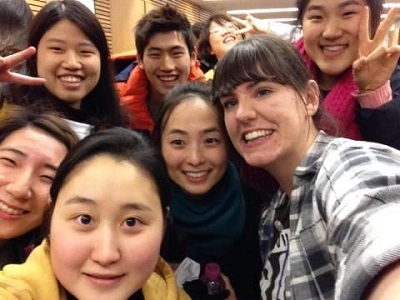 United States
What city and state are you from?
Mount Vernon, Wa
How old are you?
23
What is your education level and background?
Bachelor's Degree
Have you traveled abroad in the past?
I have taught English abroad previously
Where have you been?
Australia, Italy, China
What sparked your interest in going to teach English abroad?
When I was in high school we had multiple Korean exchange students, which sparked my interest in their culture as well as traveling. I decided thats what I wanted to do and learned shortly after that teaching English would be a great way to accomplish that.
What were some of your concerns before teaching abroad?
My concerns were mostly whether I would be a good English teacher (which is why I got TEFL certified) and whether my students would like me.
What did your friends and family think about you moving and teaching abroad?
My family was extremely excited for me, though a bit sad at the same time, understandably.
TEFL CLASS INFORMATION
Why did you decide to get TEFL certified and choose International TEFL Academy?
I heard good things about the course and other programs I was looking into reccomended International TEFL Academy as a quality TEFL school. Also, the timetable for classes fit into my college schedule well.
Which TEFL certification course did you take?
I took the Online TEFL course.
How did you like the course?

I enjoyed the course. I honestly thought that it would be a breeze; that it wouldn't be much work or take much thinking, like some other online classes I've had. However, it definitely wasn't like that. I had to actually buckle down and make sure I participated and worked hard at it.
The concepts, ideas, and lessons discussed were really helpful and the discussions that ensued got kept me interest. My instructor was helpful and more than willing to make a few exceptions with deadlines for me that I needed.
How has your TEFL training helped you in your current teaching position?
The TEFL training helped me think about the things I do in my classroom. I'm planning winter camp lesson plan right now and I'm putting in a lot of things that I learned in the course into my lesson plans.
TEACHING ENGLISH IN YONGIN-SI, SOUTH KOREA
Which city and country did you decide to teach English in and why?
I live in Yongin-si, South Korea. I've always wanted to go to South Korea and this was a good distance from Seoul. The school has also been a great first workplace in South Korea. The teacher I was replacing recommended it.
How long have you been in this country and how long do you plan to stay?
5 months so far and I'm planning on staying indefinitely.
How did you secure your English teaching job?
It was quite easy actually. I emailed the recuiter with my resume and photo, then filled in the application they sent, scheduled a phone interview, and got the job. The only hitch was completing my background check in time.
What school, company, or program are you working for?
I'm working at Heung Deok Elementary School through the GEPIK program.
How did you get your work visa?
I didn't have to deal with my work visa much, my school and recruiter did most of the work for me. They applied and sent me the visa confirmation number when it was processed. All I had to do was bring my passport into the Korean Consulate in Seattle and have them attach it.
Tell us about your English teaching job.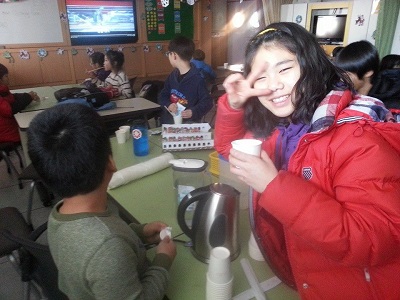 Gladly! I work 40 hours a week, but only 22 are teaching hours, unless there is overtime. I've never had more than 4 hours of overtime a week though. The rest of it is pretty much just office time, which is spent on the computer learning Korean and making weekly class plans. I'm making 2 million Won a month, which definitely covers everything, so I'm saving quite a lot. I don't have many expenses other than internet and utilities at my apartment (about $150 a month), my phone bill ($50 a month), and groceries.
I'm working for a public elementary school with the 4th and 6th grade classes. They're pretty great, but can sometimes be frustrating, as kids are expected to be. As for vacation time, I get 20 paid days a year plus all national holidays and some sick days. They pay for my apartment and my airfare to/from the States.
How did you find somewhere to live and what is it like?
In my case, the apartment was already picked for me since it's the same apartment that the school uses for all the foreign teachers they employ. It's small, but works for me. It's kind of like a one-person dorm room with a washing machine, stovetop, fridge, a bed, tv, wardrobe, desk/drawer/shelf set, and a wet-style bathroom. No roommate for me since I'm the only foreign teacher at my school, which is how the EPIK program places their teachers.
COUNTRY INFORMATION - FUN!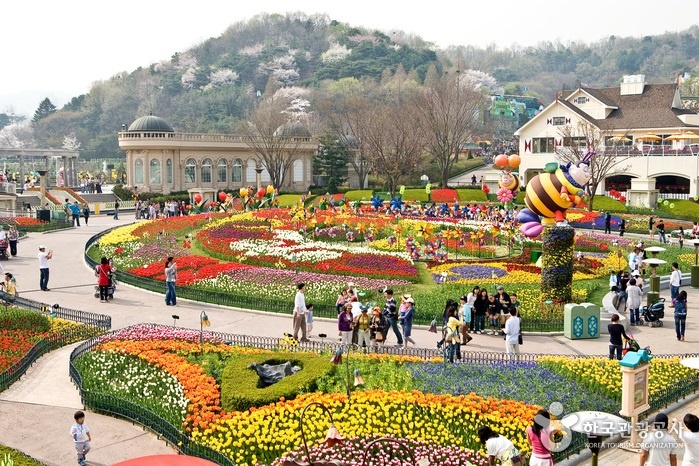 Please explain the cultural aspects, public transportation, nightlife, social activities, food, expat community, dating scene, and travel opportunities in your country:

Maybe it's because I'm so close to Seoul or maybe it's because I knew a fair amount about the cultural differences beforehand, but I don't really feel like there's that much difference between American and Korean cultures. I can easily get around without speaking the language. As far as I know, I haven't committed any cultural faux paus.


The subway transportation is great and easy to understand, but the bus system leaves a bit to be desired because it isn't foreigner friendly. You have to know where you're going, exactly what bus stop you're going to get on and get off from, as well as the timetable. It can take a little while to get used to.
Where I am, there isn't much of a nightlife, but Seoul has all the normal stuff like restaurants, bars, clubs, parks, theaters, etc. The food is great and the expat community is pretty strong. I joined a website called Meetup.com and from there you can join groups based on your interests: I'm in a movie, hiking, book, travel, sports, and general expat group. I'm really not sure about the dating scene though because I haven't tested the waters...yet...
As for travel opportunities, Korea is like the door to the rest of Asia, so you can go pretty much anywhere you'd like from here. Korea also has a lot of really great outdoor places, like parks and trails and courts. If you like being outdoor, chances are there is something close by.
COUNTRY INFORMATION - MONEY
What are your monthly expenses?
I don't pay for rent, just utilities, which run me $70 a month. Food varies on how much you eat and what you eat. For instance, cheese and meat are really expensive, as well as other things depending on season. Alternatively, locally grown vegetables and fruit are very cheap.
I brought my phone from the states (a Samsung) and just bought a new SIM card and a plan. The card was $5 and the plan, for unlimited data and messaging and 300 minutes, costs $50 a month. Also, I recommend that everyone download Kakao Talk! Its a great app that has free messaging to anyone who has the app. I use it instead of texting because it lets me talk to family and friends back home.
Transportation costs are limited to how often you use the bus/subway system... I probably go through the $20-40 a month that I load onto my t-money card. T-money is a prepaid money card that you just swipe on the subway/bus reader and it deducts your fare. Its super easy to use and really convenient.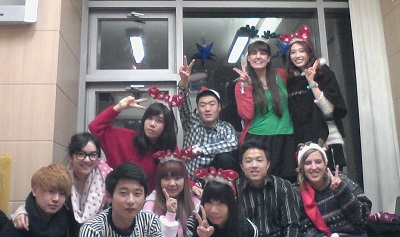 How would you describe your standard of living?
I'd say my standard of living is on the high side. You can always opt for better, but I'm saving a good amount with how I am and it's still comfortable.
In your opinion, how much does someone need to earn in order to live comfortably?
If your school covers your apartment, like most should, (or gives you a living stipend) maybe about 1.3 million Won a month. You'd still be able to save a lot of money with that.
ADVICE FOR PROSPECTIVE TEACHERS IN SOUTH KOREA
What advice would you give someone planning or considering teaching abroad? Would you recommend teaching in your country?
Definitely, Korea is great! However, I would advise new teachers to start the process early. I contacted my school recruiter in the beginning of July, got the job at the end, but almost didn't make it due to the background check and apostilling process. Do your research for what you need to get started!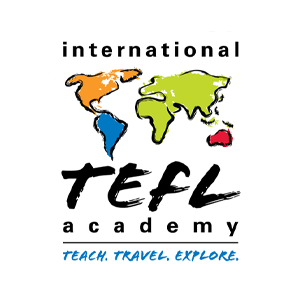 Founded in 2010, International TEFL Academy is a world leader in TEFL certification for teaching English abroad & teaching English online. ITA offers accredited TEFL certification classes online & in 25 locations worldwide and has received multiple awards & widespread recognition as one of the best TEFL schools in the world. ITA provides all students and graduates with lifetime job search guidance. ITA has certified more than 25,000 English teachers and our graduates are currently teaching in 80 countries worldwide.
Want to Learn More About Teaching English Abroad?
Request a free brochure or call 773-634-9900 to speak with an expert advisor about all aspects of TEFL certification and teaching English abroad or online, including the hiring process, salaries, visas, TEFL class options, job placement assistance and more.