Dangjin, South Korea English Teaching Q and A with Autumn Reynolds
TELL US ABOUT YOURSELF

What is your citizenship?

United States

What city and state are you from?

Rogersville, Tennessee

How old are you?

23

What is your education level and background?

Bachelor's Degree

Have you traveled abroad in the past?

Never left the country

What sparked your interest in going to teach English abroad?

I've always had a desire to learn about new cultures and I heard from a friend about teaching overseas.

What were some of your concerns before teaching abroad?

The cost.

What did your friends and family think about you moving and teaching abroad?

They were apprehensive.


TEFL CLASS INFORMATION
Why did you decide to get TEFL certified and choose International TEFL Academy?

I wanted to get some experience before teaching overseas and become a better teacher. I chose ITA due to its online course.
Which TEFL certification course did you take?

Online TEFL Course

How did you like the course?

I loved the course. It worked with with my schedule while I was finishing college, and the lessons were very helpful.

How has your TEFL training helped you in your current teaching position?

It actually gave me the credentials that became a requirement to teach for the EPIK program in South Korea as of Jan 2015.

Which city and country did you decide to teach English in and why?

I chose to teach English in South Korea in the city of Dangjin.

How long have you been in this country and how long do you plan to stay?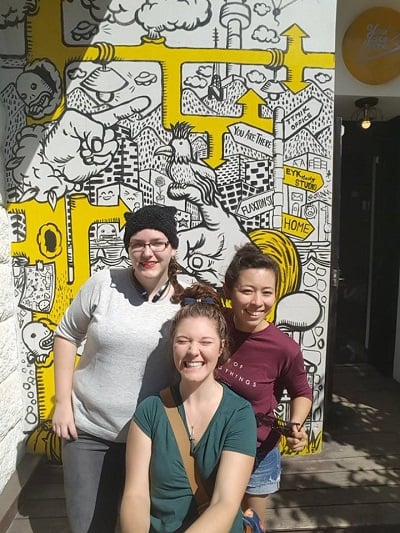 4 months / 6 months

What school, company, or program are you working for?

EPIK (South Korea Public School Program)

During which months does your school typically hire?

August and February

Did you secure this position in advance of arriving?

Yes

How did you interview for this position?

- Skype/phone interview

What kind of visa did you enter on?

Work visa


Please explain the visa process that you went through.

I had to complete the EPIK paper work and email it to EPIK. Once it had been approved and after a Skype interview, I had to mail a physical copy of the paperwork to EPIK. After getting an official notice that I've been hired, I was good to go.

What are the qualifications that your school requires for teachers? Please check all that apply

- Bachelor's Degree
- TEFL Certification
- Native English speaker
What is the best way to apply?

Apply online
Please include any application resources (website, email, etc.) or other information here:

EPIK: https://www.epik.go.kr/index.do

Tell us about your English teaching job!

I work from 8:30-5:00pm Monday-Friday. I'm paid relatively 2,222,000 won a month (~$1825 as of 1/16/2016). I usually can save a 1,000,000 won a month. I work for a public elementary school teaching children. I receive a total of 18 vacation days. My housing is paid for and I receive training upon arrival.

How did you find somewhere to live and what is it like? Do you have roommates?

My school provided housing. I live by myself in a lofted apartment.

On a scale of 1 - 10 please rate your experience with this school.
8



COUNTRY INFORMATION - FUN!
Please explain the cultural aspects, public transportation, nightlife, social activities, food, expat community, dating scene, travel opportunities, etc...

South Korea is a wonderful country built on pride and hard work. Taxis, buses, and in some cases the subway, are available. The night life is interesting in South Korea, especially if you live near Seoul. There are clubs and lots of bars. Karaoke is very popular in Korea and drinking is almost expected. The food has lots of BBQ and noodle base dishes. The people are very curious and willing to help foreigners. Dating can be difficult for foreigners but it is becoming easier. Since South Korea is a small country, it is very possible to travel all over the country. It really is a wonderful and exciting country to visit.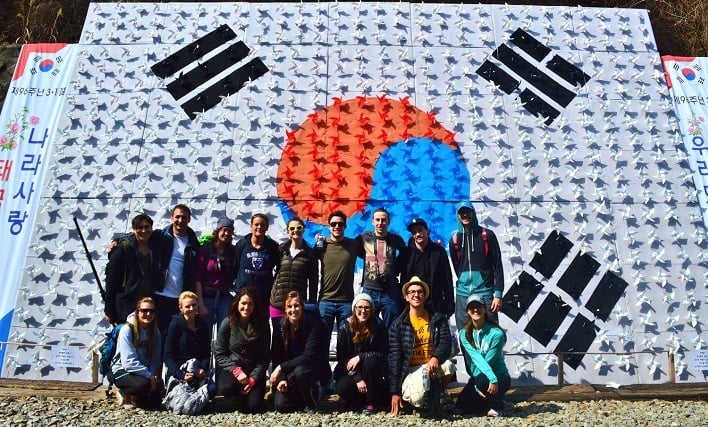 COUNTRY INFORMATION - MONEY
What are your monthly expenses?

Rent/Utilities: usually pay 40,000 won ($35 USD)
Food: 300,000 won ($255 USD)
Transportation: 20,000 won ($17 USD)
Phone/Internet: 40,000 won ($35 USD)
Fun/Entertainment/Travel: 500,000 won ($425 USD)
The rest of my money is saved.

How would you describe your standard of living?

Very good.

In your opinion, how much does someone need to earn in order to live comfortably?

1,000,000 won (about $825 as of January, 2016)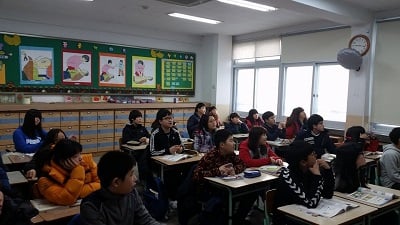 ADVICE FOR PROSPECTIVE ENGLISH TEACHERS
What advice would you give someone planning or considering teaching abroad? Would you recommend teaching in your country?

I would definitely recommend teaching English in South Korea, but I would tell people to not underestimate culture shock and its affects.

Founded in 2010, International TEFL Academy is a world leader in TEFL certification for teaching English abroad & teaching English online. ITA offers accredited TEFL certification classes online & in 25 locations worldwide and has received multiple awards & widespread recognition as one of the best TEFL schools in the world. ITA provides all students and graduates with lifetime job search guidance. ITA has certified more than 25,000 English teachers and our graduates are currently teaching in 80 countries worldwide.
Want to Learn More About Teaching English Abroad?
Request a free brochure or call 773-634-9900 to speak with an expert advisor about all aspects of TEFL certification and teaching English abroad or online, including the hiring process, salaries, visas, TEFL class options, job placement assistance and more.