Osaka, Japan English Teaching Q and A with Michelle Goble
TELL US ABOUT YOURSELF
What is your citizenship?

United States

What city and state are you from?

Bellefontaine, Ohio

How old are you?

23

What is your education level and background?

Bachelor's Degree

Have you traveled abroad in the past?

Studied abroad

If you have traveled abroad in the past, where have you been?

I grew up traveling with my family, and together we went to the Caribbean, Mexico, Europe, Australia, and Africa.

If you have studied abroad in the past, where did you study?

Cologne, Germany

What sparked your interest in going to teach English abroad?

I have always had an interest in travel which led me to student teach in Germany. This was an amazing experience and I absolutely loved it. I knew that I wanted to experience another new country and try it again for a longer period.

What were some of your concerns before teaching abroad?

My biggest concern was not knowing the language.

What did your friends and family think about you moving and teaching abroad?

My friends and family were very supportive and encouraged me to go abroad.




TEFL CLASS INFORMATION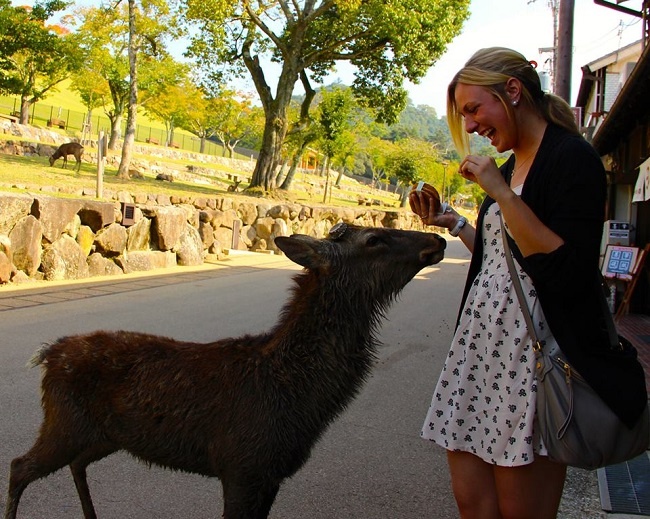 Why did you decide to get TEFL certified and choose International TEFL Academy?

After returning from my student teaching in Germany, I knew that I wanted to go back abroad and teach for a longer period of time. With help from my coordinator from my student teaching experience, I found TEFL Academy and signed up immediately. TEFL Academy had everything I was looking for with a very well known reputation.
Which TEFL certification course did you take?

Online TEFL Course

How did you like the course?

The course was great! I was busy doing my own things, so the online course worked well with my schedule. The teacher was always available for help and challenged us to better ourselves. I felt that I learned all the appropriate material and was really pushed to be a better teacher.

How has your TEFL training helped you in your current teaching position?

The TEFL training really made me feel comfortable in the classroom setting. Because I had the experience from the practicum, I had confidence when applying and when I first began teaching.

Which city and country did you decide to teach English in and why?

I chose to teach English in Japan in the city of Nara, but I live in Osaka. The company places people randomly, so I really lucked out with my location.

How long have you been in this country and how long do you plan to stay?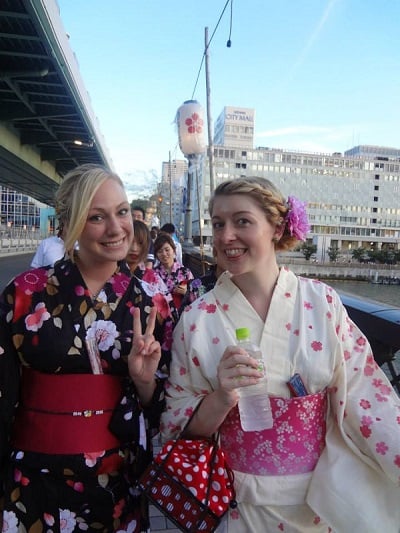 I have been here for a year and a half and will stay until April.

What school, company, or program are you working for?

I work for iTTTi Peppy Kids Club which is a teaching organization for children all ages.

During which months does your school typically hire?

The company hires year round.

Did you secure this position in advance of arriving?

Yes, I applied online and followed with a phone interview and then an in-person interview.

How did you interview for this position?

- Skype/phone interview
- In-person interview

What kind of Visa did you enter on?

Work Visa

Please explain the visa process that you went through.

The company really helped me with the visa process. After securing the job, I applied for the visa and then was accepted within a couple months. The visa was temporary, then once I had a permanent location in Japan, I finished the visa process for a three year visa.

What are the qualifications that your school requires for teachers? Please check all that apply

- Bachelor's Degree
- Native English speaker

What is the best way to apply?

- Apply online
Please include any application resources (website, email, etc.) or other information here:

School website: ittti.com

Tell us about your English teaching job!

SCHOOL: Peppy Kids Club is a conversation school so we work afternoon and evening hours (Mornings are off). With this job you are given three or four different schools and will be at a different school each week. The idea behind this is that the Japanese teacher will teach three weeks in a row, and then the native teacher will come in to reemphasize the language and get the students comfortable speaking. Although I do not get to see my students as often as in a regular school, I still enjoy getting to see so many children in different areas and can really watch their improvement. Plus this way, I am the only teacher in the classroom. I only have three schools, so for my fourth week, I either spend it helping others out, subbing,or doing office work. During office work, you can prep for the upcoming term and create/organize classroom material.

WORK SCHEDULE: An average work month includes about 21 working days working either Monday-Saturday or Tuesday-Saturday (Sunday is always off). Each day you will teach 1-5 classes (depending on the school).

VACATION: You will also get plenty of vacation time. Each year you are given five extra days you can use whenever you would like, and you also get the company holidays, which is usually a week off for Christmas/New Years, a week in May, and a week off in August.

SALARY: I make around 240,000 yen (about $2040 as of January 21, 2016. Exchange rates change daily). All commuting cost is also paid for.

SAVINGS: With this amount of money, I am able to live a very comfortable lifestyle while also putting a little money aside each month.

How did you find somewhere to live and what is it like? Do you have roommates?

With Peppy Kids Club, you have the option to live in company apartments that will be near your schools. These apartments will give you everything you need in a decent location. I got lucky and had a coworker looking for a roommate in Osaka, so I decided to take that route and move in there. It has been fantastic living in Osaka; there is always something to do! I am walking distance to Namba and just a short bike ride or subway to the castle and Umeda.

I have one roommate and we decided to rent out our third bedroom with Airbnb. This brings the rent down really low, so we can save even more money and enjoy our time in Japan.

On a scale of 1 - 10 please rate your experience with this school.

9


COUNTRY INFORMATION - FUN!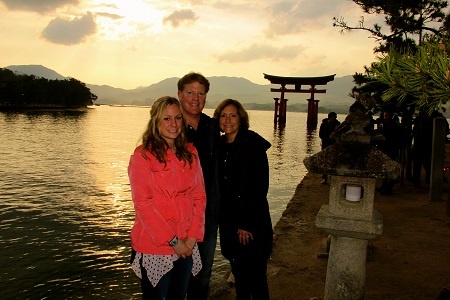 Please explain the cultural aspects, public transportation, nightlife, social activities, food, expat community, dating scene, travel opportunities, etc...

Japan is an amazing country with some many historical places to see. There is never a dull day; there is always something exciting to see or do!

PUBLIC TRANSPORTATION: I live within 10 minutes from three big train/subway stations making it really easy to travel. Japan is well connected with trains and buses making it possible to really travel anywhere.

NIGHTLIFE: The nightlife is great in the Namba area; there is always something happening and people to meet up with.

SOCIAL ACTIVITIES:When I first got to Japan I didn't know anyone, so I decided I would try to either meet new people or do something new and exciting each week. To help me with this, I joined many Meetup events. Through this organization, I met so many people and got to do many new things.

FOOD: Osaka is known for its food. It's so yummy! Make sure to try everything and take advantage of it all.

EXPAT COMMUNITY: There are quite a few of us in Osaka, making it pretty easy to meet people.

TRAVEL OPPORTUNITIES: Osaka is easily connected to all over Japan, making travel super easy. You can take the Shinkansen, bus, or a flight all from Osaka.


COUNTRY INFORMATION - MONEY
What are your monthly expenses?
Note: $1.00 USD = approximately 108 Japanese Yen

RENT: The rent for our apartment is 120,000 Yen. It is a three room apartment, and my roommate and I rent out the third bedroom with Airbnb and then split the final cost. Usually we will only owe around 30000 Yen after everything (sometimes cheaper!).

FOOD: Restaurants can be expensive, so I don't eat out all the time, maybe just once a week. I will then go to market once a week making total in food around 10000-15000 yen.

SOCIAL ACTIVITIES: I like to stay active and hang out with people, so I will usually do this a couple times a week which can add up the bill. It really depends on what you do though. You can participate in many free activities or end up spending a lot of money. If you are a drinker, there are many clubs in Osaka, but again it can be expensive to get in! Bars can be a better option (free to get in)-- there are plenty!

TRANSPORTATION: My monthly transportation to the schools is reimbursed. I try to use my bike as much as possible for extra exercise and lower cost.

PHONE: I bought a cell phone while in Japan and pay for unlimited data. Each month I pay about 8500 Yen.

GYM MEMBERSHIP: About 7500 Yen.

TRAVEL: Again this depends where you want to go. It can be expensive or you can look for cheap options like taking the bus.


How would you describe your standard of living?

Very comfortable. I don't feel like I am splurging on things, but I also don't think I am missing out on anything either.

In your opinion, how much does someone need to earn in order to live comfortably?

To live a comfortable lifestyle, I would say above 220,000 yen.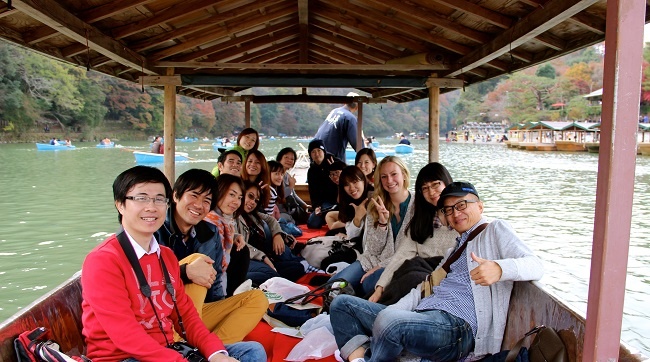 ADVICE FOR PROSPECTIVE ENGLISH TEACHERS
What advice would you give someone planning or considering teaching abroad? Would you recommend teaching in your country?

Do it! If you are thinking about taking the leap, just do it. Even if it doesn't turn out like you hoped, I promise you that you will grow as a person and change for the better. Going abroad to teach has been the best experience I could have ever imagined and I hope that everyone that has even considered it, takes the plunge so they can see how amazing it is for themselves.

Remember to keep active and take advantage of what the country has to offer. I told myself that I would try to meet new people or do something exciting every weekend. I followed this and soon found myself with many friends and great memories (and I'm a shy person! ;) ) Sometimes things get hard but keeping active will help homesickness/culture shock. Plus it will give you the opportunity to learn about the country or even meet new people that may be going through the same thing you are.

Yes I would 100 percent recommend teaching in Japan. The people are absolutely amazing and will go out of their way to help you out if you need it. The country is also very safe with very little crime. I have loved every minute I've spent in Japan and will be sad to leave at the end of my contract.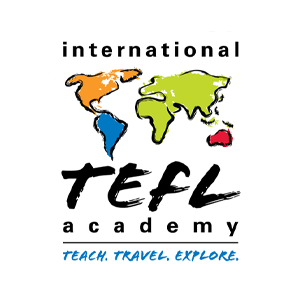 Founded in 2010, International TEFL Academy is a world leader in TEFL certification for teaching English abroad & teaching English online. ITA offers accredited TEFL certification classes online & in 25 locations worldwide and has received multiple awards & widespread recognition as one of the best TEFL schools in the world. ITA provides all students and graduates with lifetime job search guidance. ITA has certified more than 25,000 English teachers and our graduates are currently teaching in 80 countries worldwide.
Want to Learn More About Teaching English Abroad?
Request a free brochure or call 773-634-9900 to speak with an expert advisor about all aspects of TEFL certification and teaching English abroad or online, including the hiring process, salaries, visas, TEFL class options, job placement assistance and more.