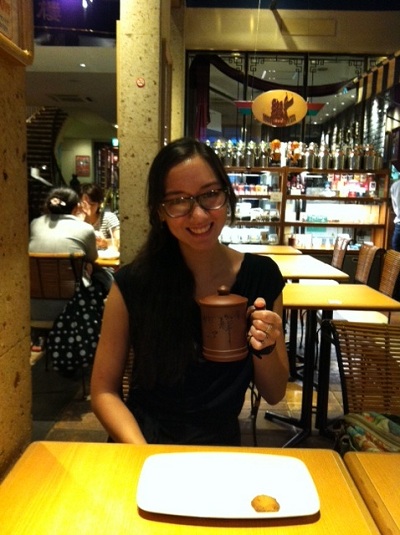 Fukuoka, Japan English Teaching Q and A with Rachel Beede
TELL US ABOUT YOURSELF!
What is your citizenship?
United States
What city and state are you from?
Memphis, TN
How old are you?
25
What is your education level and background?
Bachelor's Degree
Have you traveled abroad in the past?
Some international travel with friends, family, business, etc.
If you have traveled abroad in the past, where have you been?
Japan, Germany, Belgium, France
What sparked your interest in going to teach English in Japan?
I always wanted to go to Japan because we lived there when I was 1-3 years old, so the only thing that I could remember was the plane ride leaving Japan. It was my first memory, and ever since then, I've felt the need to return.
TEFL CLASS INFORMATION
Why did you decide to get TEFL certified and choose International TEFL Academy?
I already got the job to teach English in Japan before I started taking the class, but I felt that I wasn't prepared since I've never taught ESL before, so I wanted some preparation before I started my trip.
Which TEFL certification course did you take?
How did you like the course?
I thought that everything was very helpful and especially enjoyed the wonderful videos, but I felt that some of the words could have been better defined within the readings. I also would have enjoyed more games, quizzes and things so that I could practice before doing the tasks or taking the tests. The instructor was good but the weekly live web presentations took over an hour and I had 2 jobs then so I was too busy to join the chats [which are taped for review later]. Other than that, I learned a lot and really enjoyed the course.
How has your TEFL training helped you in your current teaching position in Japan?
I learned some new games to play with my kids, and I learned a little better how to deal with both younger and older kids, and how to teach groups of adults in a business class-like setting. I've had to use my knowledge of all of these areas while teaching, so I was glad to have the necessary preparation before-hand!
TEACHING ABROAD IN FUKUOKA, JAPAN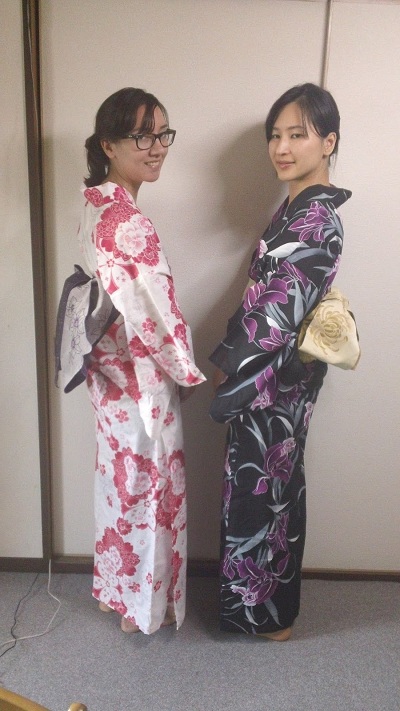 Which country did you decide to teach English in and why?
I decided to teach English in Japan because I'm very interested in Japanese art and culture.
How long have you been teaching English in Japan and how long do you plan to stay?
I have been in Japan since July 24th, 2012 and plan on staying at least 2 years.
How did you secure your English teaching job in Japan?
I applied online at gaijinpot.com and was able to find an open position easily.
How did you get your work visa for teaching English in Japan? If you didn't get a work visa, please elaborate on working under the table without a work visa.
My job helped me apply for my work visa after I moved to Japan on a tourist visa. I never worked under the table, however, because my boss paid the taxes for the full time that I started my job, even though I didn't have my work visa. then.
Tell us about your job teaching English in Japan!
I work 40 hours per week with a one hour unpaid lunch break every day.
I make about 300,000 yen per month before taxes, so with taxes a little less than $3,000.
I teach English in Japan for a private English teaching company. We work in the office and we go to schools to teach groups of children and adults.
I teach all ages and all types of people from 2-80 years old, students, homemakers, and business professionals alike, I teach them all!
I get 10 days of paid vacation, all Japanese national holidays, and a week off for New Year's. They don't celebrate Christmas in Japan, however, so I don't get Christmas off.
I've really enjoyed my job and am so grateful for all of the benefits, I also get a paid apartment and paid transportation to and from the schools that we travel to.
How did you find somewhere to live and what is it like? Do you have roommates?
My boss provided the apartment and I live with my husband. It's very close to work, and surprisingly large since most Japanese apartments are very small.


COUNTRY INFORMATION - FUN!
Please explain the cultural aspects, public transportation, nightlife, social activities, food, expat community, dating scene, travel opportunities, etc. about your country: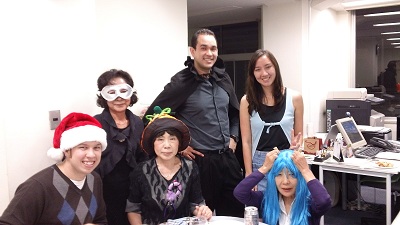 The culture here is still very Japanese, people are generally extremely polite and there is almost always only one Western-style toilet in public areas. Women are also still considered to be less important than men, so the work environment can be difficult. Thankfully, my boss is a woman so I haven't experienced such unfairness, but many of my friends told me that they get paid less because they are women and it's more difficult for them to get a job.
On the fun side, there are many culturally unique things to experience. I am taking a class on the Japanese tea ceremony from my boss so that I can learn how to perform it, and there are so many beautiful temples and shrines to visit. My favorite shrine is Dazaifu because it is extremely Japanese, very large, and very beautiful.
Transportation: People hardly drive out here because it's so much easier just to walk or ride your bike. The subway and bus system is outstanding, as well. Unless you live in the country, there's really no need for a car.
Nightlife: I don't really do much at night, but karaoke places and bars are very accessible and every night, the streets are crowded with young people and businessmen going out for a drink or for dinner.
Expat Community: There are many international companies out here that offer ways for foreigners to connect to Japanese people and vice versa. There are also many places to go drinking and many Karaoke places for social activities. There are many ways to join with other foreigners here, and there are two companies offering guidance and help to expats living in Japan.
The food is amazing, Fukuoka is well-known for its sea food. I recommend trying motsu nabe as well, it's really the guts of a pig or cow, but it's in nabe form, which is like a stew. It's a unique food of this area.
Dating: I didn't have to date, but my coworker found his girlfriend within a month, so if you are a foreigner, it seems very easy. They love foreigners.
Travel: I am going to Kyoto for my new year's break, and it's very easy to get around Japan from here. The airport is extremely accessible and can be quickly accessed directly from the subway.
Language: It's been difficult learning the language because I solely speak English when I teach, but there are free and cheap classes offered in this area.
COUNTRY INFORMATION - MONEY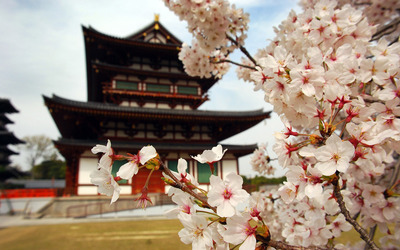 What are your monthly expenses?
I don't pay rent, and depending on my usage, my utilities come to about 2,000 yen or around $200 total on average. The summers are extremely hot, so the cost of air conditioning can be higher, but I don't use any heat in the winter, so I pay much less except when I take a hot bath, since the bathtub is very large.
Food is a little expensive, but I cook, so it costs me about $150-$200 a week for two people.
When I meet my Japanese friends, I probably spend about $5-20 a week depending on what we do. Usually we just meet at Starbucks, but if we meet for lunch or dinner, the cost is higher.
Besides for work, I usually just walk, but for my friends who live further away, I might pay about $4.00 to and back from their house.
I pay about $80 for internet and cell phone service combined.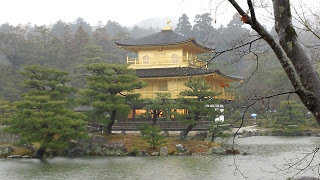 Going to Korea or elsewhere in Japan is fairly cheap, my total trip to Kyoto including the hotel will be about $700 for 5 days.
How would you describe your standard of living?
My standard of living is very comfortable. I make twice as much as I did in America working two jobs, plus my apartment is paid for. I have every comfort of home in my apartment.
In your opinion, how much does someone need to earn in order to live comfortably?
To live comfortably alone, a person with a paid apartment should make 200,000 yen or about $2,000 a month, depending on how often they eat out etc.
ADVICE FOR PROSPECTIVE ENGLISH TEACHERS IN FUKUOKA, JAPAN
What advice would you give someone planning or considering teaching abroad? Would you recommend teaching English in Japan?
Make sure you bring deodorant, because they don't really use it. They have spray-on deodorant which doesn't do anything. I would definitely recommend teaching here, I would just warn the women to bring a hand towel because they are very environmentally friendly, and most places don't provide paper towels. Be aware that the culture here is still very old-school and women aren't as respected as men. Also, be prepared to be stared at. I look half Asian so I get stared at less, but they can still tell them I'm foreign. I heard that a lot of foreigners couldn't take the stares so they ended up leaving Japan very angry. It doesn't bother me because I understand that everyone here looks the same, so even I stare at foreigners sometimes!
As for teaching, the children need to be extremely disciplined, otherwise they will think that you are a push-over. I let one of my kids color messy, and he acted up the rest of class. The next time, I made him color neatly, and he didn't act up at all! They will test you, there's no doubt about that. Japanese kids are only well-behaved if you discipline them.
Check out Rachel's blog: http://myjapanesetravels.blogspot.jp/
Check out her other ITA publications: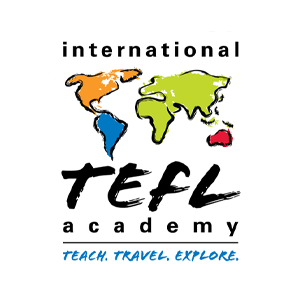 Founded in 2010, International TEFL Academy is a world leader in TEFL certification for teaching English abroad & teaching English online. ITA offers accredited TEFL certification classes online & in 25 locations worldwide and has received multiple awards & widespread recognition as one of the best TEFL schools in the world. ITA provides all students and graduates with lifetime job search guidance. ITA has certified more than 25,000 English teachers and our graduates are currently teaching in 80 countries worldwide.
Want to Learn More About Teaching English Abroad?
Request a free brochure or call 773-634-9900 to speak with an expert advisor about all aspects of TEFL certification and teaching English abroad or online, including the hiring process, salaries, visas, TEFL class options, job placement assistance and more.