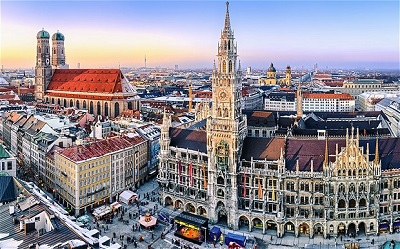 Munich, Germany English Teaching Q and A with Gabrielle Toborg
TELL US ABOUT YOURSELF!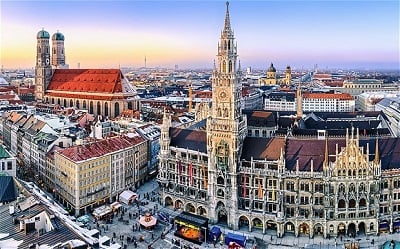 What is your citizenship?
United States
What city and state are you from?
Schoharie, New York
How old are you?
23
What is your education level and background?
Bachelor's Degree
Have you traveled abroad in the past?
Studied abroad in Krakow, Poland.
What sparked your interest in going to teach English abroad?
I've always enjoyed traveling and exploring new cultures, but my experiences as a volunteer tutor with the Greater Pittsburgh Literacy Council really reinforced my desire to teach abroad!
TEFL CLASS INFORMATION
Why did you decide to get TEFL certified and choose International TEFL Academy?
When I decided to get my TEFL certificate, I was also working full time. I needed a course that I could complete in Pittsburgh in the evenings and the International TEFL Academy provided that. The job search guidance and alumni support network were also very helpful.

Which TEFL certification course did you take?
How did you like the course?
I enjoyed my Online TEFL course. Our instructor, Rebekah Cool, was helpful and gave constructive feedback on our lesson plans.

How has your TEFL training helped you in your current teaching position?
One of the most useful parts of the TEFL training was the Business English module. Most of the work for English teachers in Germany is with private schools that cater to corporations that want their employees to learn English. The Business English in the TEFL class module helped me to prepare for this market.

TEACHING ABROAD IN MUNICH, GERMANY
Which country did you decide to teach English in and why?
I decided to move to Munich, Germany because one of my friends from college is completing his Master's Degree here.
How long have you been in this country and how long do you plan to stay?
I moved here in late July 2014 and I hope to stay for at least the next two years. After that, who knows!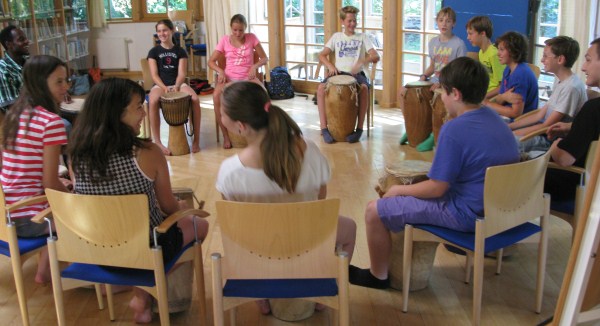 How did you secure your English teaching job?
Using the International TEFL Academy's list of schools as my starting point, I approached a dozen different schools. I submitted some of my applications online, but I visited several schools in person. Within a few days, I had my interviews!

What school, company, or program are you working for?
My first job was with Penguin Camp, an English immersion camp for kids in Munich. During the school year, I will be working as a freelance English teacher with three different private language schools: ArCanum Academie, PET-Sprachen, and KERN Training.

How did you get your work visa?
The visa application was much less stressful than I thought it would be. I visited the Kreisverwaltungsreferat (KVR) with all of my documents: passport, registration (Anmeldung), proof of insurance, bank statements, and two letters of intent. After asking for help, I found my way to the Service Center for International Professionals (Service-Center für internationale Fachkräfte). One hour and 60€ later, I had a three-year residence permit and permission to work freelance as an English teacher!
Tell us about your English teaching job!
My job with Penguin Camp was a lot of fun. Each week I worked with a few other counselors to plan and lead English-language activities with young campers. It was a normal summer camp - crafts, games, swimming, - but we tried to speak only English with the kids.
Now that summer has ended, I'm starting to work with a few private language schools. My students now are primarily adults that want to improve their English for business.
How did you find somewhere to live?
Finding a place to live in Munich is challenging. Economically, Munich is doing very well compared to the rest of Germany and the rest of Europe. Since the beginning of the economic crisis in 2008, many people have been moving to Munich where the unemployment rate is still relatively low. The drawback is that rent prices are quite high, and landlords can afford to be picky.
I finally found a small apartment in Schwabing (a nice neighborhood near the universities) when I placed a "Searching for Apartment" personal ad on the apartment-sharing website, wg-gesucht.de. It's a beautiful apartment, but it's a little small and the kitchen is pretty basic. I share the apartment with another American and the total rent (including internet and all utilities) is 1050€.
COUNTRY INFORMATION - FUN!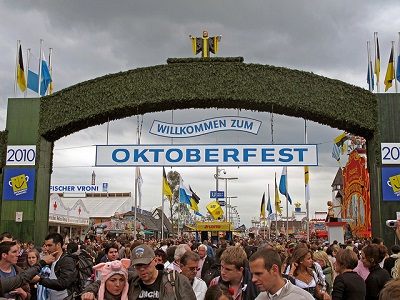 Please explain the cultural aspects, public transportation, nightlife, social activities, food, expat community, dating scene, travel opportunities, etc.
As an American, I especially appreciate the great public transportation system here. The network of trams, U-Bahns, S-Bahns, and buses is relatively easy to navigate. Munich is also very bike friendly. I bought a used bike for 95€ when I first moved here, and I use it all the time. I live just a few blocks away from the English Garden (the largest park in the city), and I love to ride my bike along its paths.
Munich is great place to live - great transportation, reasonably-priced food, interesting cultural opportunities.
Compared to rent, groceries in Munich are reasonably priced. I enjoy cooking at home, and it's easy to find good fresh produce, cheese, and bread here. You can find a bottle of decent German wine for just a few euro too!
COUNTRY INFORMATION - MONEY
What are your monthly expenses?
(As of January, 2016, €1 euro = $1.10 USD. Exchange rates change daily.)
Rent: 525€
Food (and coffee): 150-200€
Social and cultural: 50-100€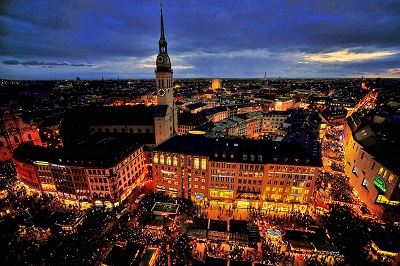 I have two bits of advice:
1. Get a library card. The library in Munich has a nice collection of English novels and movies, in addition to materials for learning German.
2. Visit the Pinakothek art museums on Sundays when admission is only 1€!
Transportation: 49€ for a monthly pass
Phone: 20€
Other: I'm currently taking a class at the Volkhochschule (adult education center run by the city of Munich) to improve my German. They offer one of the most reasonably-priced intensive classes for 245€.
How would you describe your standard of living?
I live comfortably, but not extravagantly.
In your opinion, how much does someone need to earn to live comfortably?
1000- 1500€
ADVICE FOR PROSPECTIVE ENGLISH TEACHERS
What advice would you give someone planning or considering teaching abroad? Would you recommend teaching in your country?
There is definitely plenty of work for English teachers in Germany! I really enjoy living and teaching in Munich.
I just have two more pieces of advice for anyone considering this city:
First, make sure you have enough money in savings. Munich is not a cheap place to live, and it will take time to establish yourself.
Second, learn as much German as you can. You could probably survive here without knowing German, and I know some teachers that do, but your life will be easier and more fun if you know the language. As long as you can do those two things, Munich is a great place to start teaching English!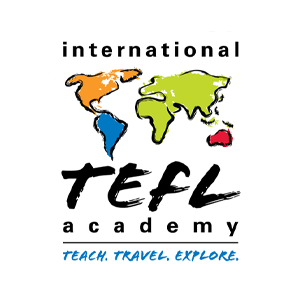 Founded in 2010, International TEFL Academy is a world leader in TEFL certification for teaching English abroad & teaching English online. ITA offers accredited TEFL certification classes online & in 25 locations worldwide and has received multiple awards & widespread recognition as one of the best TEFL schools in the world. ITA provides all students and graduates with lifetime job search guidance. ITA has certified more than 25,000 English teachers and our graduates are currently teaching in 80 countries worldwide.
Want to Learn More About Teaching English Abroad?
Request a free brochure or call 773-634-9900 to speak with an expert advisor about all aspects of TEFL certification and teaching English abroad or online, including the hiring process, salaries, visas, TEFL class options, job placement assistance and more.