Alumni Q&A: TEFL Class in Prague & Preparing to Teach English in Berlin, Germany with Rebecca Brown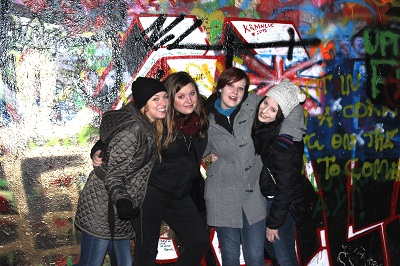 Alumni Q&A: TEFL Class in Prague & Preparing to Teach English in Berlin, Germany with Rebecca Brown
TELL US ABOUT YOURSELF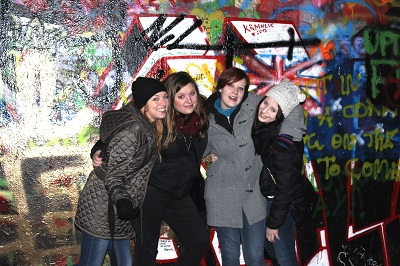 What is your citizenship?

United States

What city and state are you from?

Monterey

How old are you?

25

What is your education level and background?

Bachelor's Degree
Have you traveled abroad in the past?
Studied Abroad

If you have traveled abroad in the past, where have you been?

Japan, England, Ireland, Scotland, Germany, France
If you have studied abroad in the past, where did you study?

London, England

What sparked your interest in going to teach English abroad?

I had the itch to get abroad again for more than just traveling. Living in another country is a great experience that I highly recommend to anyone. I was unhappy with the job I had, and started looking into going abroad. Teaching English seemed like the best way to live in another country, make money, and meet new friends.

What were some of your concerns before teaching abroad?

Finding a job

What did your friends and family think about you moving and teaching abroad?

They were very supportive and excited for this new adventure.


TEFL CLASS INFORMATION
Why did you decide to get TEFL certified and choose International TEFL Academy?

After doing a lot of research, ITA seemed like a great program to go through. They offered job assistance and life time guidance and support.
Which TEFL certification course did you take?

Czech Republic - Prague

How did you like the course?

I loved the Prague course. It is part of The Language House which is a 5 minute walk from Old Town. The course was a lot of work, but I feel like I learned so much and am prepared to teach English. The instructors were super knowledgeable, friendly, and funny. I met a ton of great people. It was the best decision I've ever made!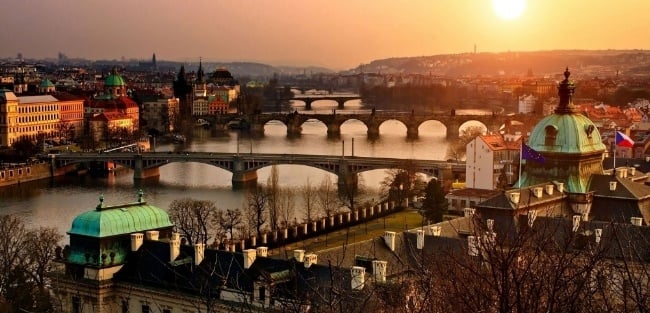 How has your TEFL training prepared you for teaching English professionally?
My TEFL training has taught me how to make a proper ESA formatted lesson plan and how to use it in the classroom. I have not yet started a job after the course, but I know it has helped me feel more comfortable in front of people.


Which city and country did you decide to teach English in and why?

I decided to teach English in Berlin, Germany.

How long do you plan to teach English in Berlin?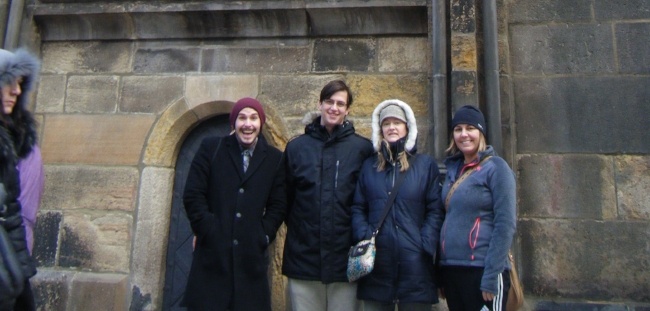 I am currently traveling in Iceland until the middle of the month. My boyfriend and I have interviews at a language camp in Berlin. We would like to stay in Germany for as long as we can.

Have you set up any interviews?

We started looking into jobs before leaving the states in December. By the start of the TEFL course, we already had this interview set up.

What school, company, or program are you working for?

We are hoping to work for The Language Farm in Berlin, Germany

Do you expect to get your work visa?

The lady I am working with promised visa assistance if we are offered the position. The work visa will be a freelance visa.

In Prague, you can also get a freelance visa which is not too hard to get. I know it's a little pricey but well worth it. It allows you to work on your own as a private tutor or work for a school.

What do you expect in your job?

The Language Farm is a camp south of Berlin. We would work about 5 days a week, depending on the exact camp we are counseling for at the time. Weekends will be free to travel and explore the area.
The students are ages 7-17 years; most come in groups from their schools.
The pay will be around $1000 a month with housing included. It's not a ton but enough to live comfortably and still get to travel. In Europe you will not make enough to save, but enough to explore the area and live comfortably.
Vacation time depends on the camp for whom you are working. Sounds like we can work 3 weeks and then have a week off.


COUNTRY INFORMATION - Prague, Czech Republic!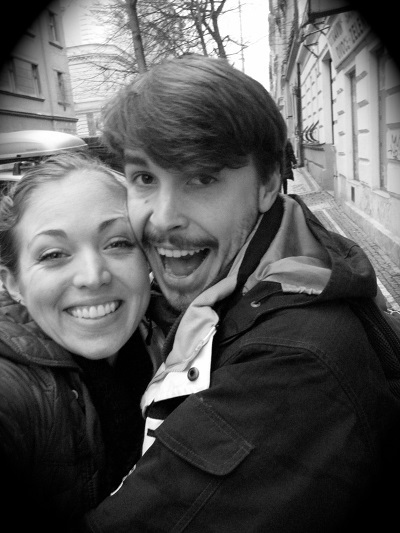 Please explain the cultural aspects, public transportation, nightlife, social activities, food, expat community, dating scene, travel opportunities, etc...
This info is for Prague: A great place to teach English.
Prague has a huge expat community, so it's very easy to find English speakers.
Great public transportation system with the metro and trams.
Prague has a great nightlife with many clubs and pubs to hang out in. Prague 3 also has a huge range of English speaking bars and restaurants.
Food is amazing and super cheap; most things in Prague are really cheap. The dollar goes a long way.
Prague is in the heart of Europe, so there are a ton of cities within bus distance. Berlin is only a 4.5 hour train ride away. I would highly recommend going to Prague!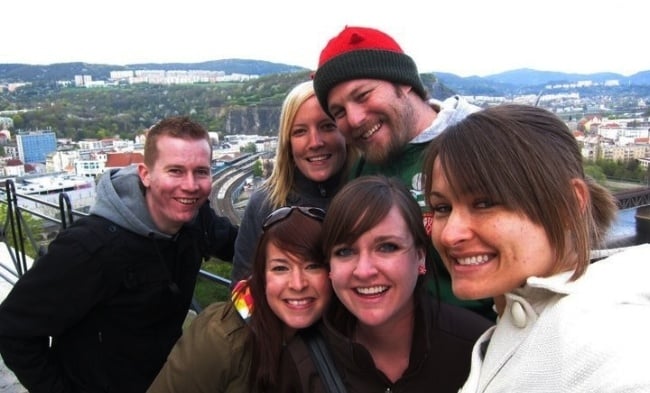 Prague, Czech Republic - Financial Information
Rent: $450 for a private apartment for me and my boyfriend.
Food: depends on where you go, but most places you can get a 3 course meal for under $20 a person.
Social Activities: I didn't look into it very much but I know a few people that got involved in many activities.
Transportation: Again, it was super easy and cheap to get around. Our apartment was right around the corner from the tram station, so it only took 10-15 minutes to get to the school.
Phone: We never got phones, but you can find many internet cafes to get on Facebook and Skype. It was very easy to keep in touch with family and friends back home.

How would you describe your standard of living? Comfortable

In your opinion, how much does someone need to earn in order to live comfortably?

$1000 a month


ADVICE FOR PROSPECTIVE ENGLISH TEACHERS
What advice would you give someone planning or considering teaching abroad?

DO IT! You have nothing to lose and it's a great experience. Even if you decide to leave after the course, it is well worth the month and you won't be sorry.

If you decide to take a TEFL course abroad (which you should) take the Prague TEFL Course! It is an amazing program with great instructors and a beautiful city!

For more on Rebecca's adventures, check out her blog:
https://loveyourjourney-rgb.weebly.com/
Founded in 2010, International TEFL Academy is a world leader in TEFL certification for teaching English abroad & teaching English online. ITA offers accredited TEFL certification classes online & in 25 locations worldwide and has received multiple awards & widespread recognition as one of the best TEFL schools in the world. ITA provides all students and graduates with lifetime job search guidance. ITA has certified more than 25,000 English teachers and our graduates are currently teaching in 80 countries worldwide.
Want to Learn More About Teaching English Abroad?
Request a free brochure or call 773-634-9900 to speak with an expert advisor about all aspects of TEFL certification and teaching English abroad or online, including the hiring process, salaries, visas, TEFL class options, job placement assistance and more.