Blois, France English Teaching Q and A with Erin Beaton
TELL US ABOUT YOURSELF!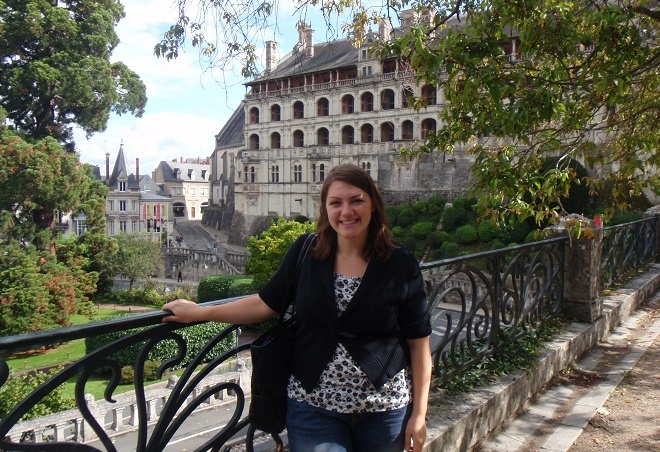 What is your citizenship?
United States
What city and state are you from?
Collierville, TN
How old are you?
22
What is your education level and background?
Bachelor's Degree
Have you traveled abroad in the past?
Studied abroad
If you have traveled abroad in the past, where have you been?
France, Italy, Switzerland, Spain
If you have studied abroad in the past, where did you study?
What sparked your interest in going to teach English in France?
I wanted to continue developing my French language skills with another year abroad. I also knew I was interested in teaching and wanted to use my time with the program to see how I liked teaching, hoping to determine whether or not I wanted to pursue teaching as a career.
What were some of your concerns before teaching English in France?
Organizing successful lessons, discipline.
What did your friends and family think about you moving and teaching English in France?
Supportive but also apprehensive.
TEFL CLASS INFORMATION
Why did you decide to get TEFL certified and choose International TEFL Academy?
I had a lot of spare time on my hands in France (only 12 hours of teaching per week) and as I knew by then that I liked teaching and wanted to pursue it as a career, getting a TEFL certificate seemed like a good way to bolster my career options and provide me with skills and validation to boost my hire-ability and success. International TEFL Academy came up most frequently on my online searches and seemed to be an accredited option offering a good deal price-wise.
Which TEFL certification course did you take?
How did you like the course?
I enjoyed the course in that I liked learning about most of the material I was presented with and I found the activities relevant and manageable. Overall, I think I did learn a lot or at least got clarity on certain points and am now able to approach TEFL teaching more confidently and professionally. The resources are nice as well.
How has your TEFL training helped you in your current teaching position?
I am currently seeking a TEFL position, though many of the places I've applied to have been impressed that I can list this certification. I got my previous TEFL teaching position in France and started teaching before I enrolled in the course.
TEACHING ABROAD IN FRANCE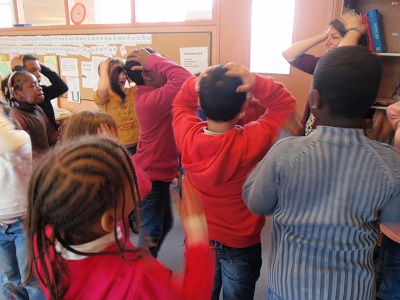 Which city and country did you decide to teach English in and why?
I taught English in Blois, France; I was a French major and wanted to be in the Loire Valley; the rest was decided for me by the program (see below).
How long have you been in this country and how long do you plan to stay?
I was just there for 8 months and hope to return soon.
How did you secure your English teaching job?
I applied to the program with the encouragement of my French professors my senior year of college.
What school, company, or program are you working for?
Teaching Assistant Program in France (TAPIF)
How did you get your work visa? If you didn't get a work visa, please elaborate on working under the table without a work visa.
TAPIF helped me secure a work visa by guiding me through complicated French bureaucracy. I needed to get an arrêté de nomination (basically a work contract) from the académie I was assigned to, then travel personally to my consulate in the United States with a series of other documents to apply for a work visa.
Processing time took between 1 and 2 weeks after my consulate visit (the visit itself took 5 minutes). I then had to get my visa approved once in France by visiting the OFII office in the capitol of my académie and getting a physical. I also had to get several documents, such as my birth certificate, translated into French, which ended up costing me quite a bit of money. Visa fees were covered by TAPIF.
Tell us about your English teaching job!
I taught 12 hours per week for seven months and got paid a net salary (after French taxes) of 800 euros a month (about $1100). I was able to bring about $1000 back with me to the United States, but I had to pay for my own airfare so in the end I broke even. It was enough to live off of with social services rent support from the government.
I was able to travel each school vacation (four 2-week paid vacations, destinations included western France, southern France and Barcelona, southwestern Germany and Strasbourg, and London as well as day trips around my region) and I lived comfortably in a small flat in the center of Blois.
I worked in two public French primary schools, so the children were between the ages of 5 and 12. I met with half groups (about 12 kids) by myself or full classes (about 25 kids) with a teacher to help with discipline either once a week or once every two weeks for 45-minute segments. It was hard to establish my authority in the classroom as a foreigner (even though I'm fluent in French) and as a figure so infrequently in their classrooms (teachers weren't always sure of my purpose there). I was able to form good bonds with most of my students and my colleagues, and I was very sad to leave.
How did you find somewhere to live and what is it like? Do you have roommates?
I was lucky to be assigned a caring if quirky mentor who helped me and my two fellow assistants find housing in a student residence in the heart of Blois. I contacted the owner by e-mail and he reserved a room for me. He also was very kind and understanding and let me give him a check for the deposit that he never cashed as I didn't have enough money in my account for him to do so.
My apartment was only 12m sq., so very small. It was a studio with a kitchen unit and a desk and a small and rather deplorable bathroom. Everything was on the old and/or cheap side. The apartment also had a cockroach problem, which was rather horrible, but overall the niceness of my landlord (he and his family ended up becoming good friends to me) and the great location outweighed the negatives (I was literally next to the castle and one minute from the bustling centre ville).
I also liked living in a student residence where I could meet people my age relatively easily, and me and the two other assistants (two British girls) got along great and provided a solid support network for one another.
COUNTRY INFORMATION - FUN!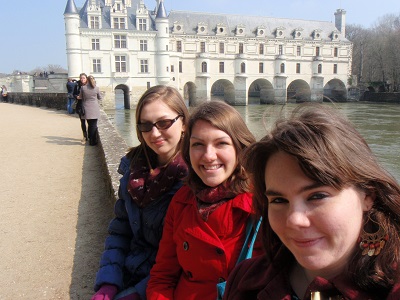 Please explain the cultural aspects, public transportation, nightlife, social activities, food, expat community, dating scene, travel opportunities, etc. about your country:

The French are a very kind and warm people as a whole, though they can be stand-offish at first.Once you're in though, you're like family. It's extremely important to speak French well with a good accent. They really respect that and as their English is pretty bad, it's the only way to communicate with people and make friends. The French like to enjoy life and take their time. Work is a way to make money to live and do the things you want to live. Things take time and they love setting up red tape (bureaucracy) that in the end they don't really care about that much.
Public transportation is really good in France. Trains go pretty much everywhere and are relatively affordable, especially if you're able to get a discount card with SNCF, their only train company. They are mostly reliable, but delays are not uncommon and the French love to strike, so sometimes plans are interrupted. This is understood as normal, so people are pretty understanding about it. Buses exist in pretty much every city, and the largest have métro lines (subway/underground). The bigger the city, the more it costs (1,70 euro in Paris, about $2 per ride), though month passes exist and can save you tons of money. I found driving scary as French drivers are pretty loose in their interpretation of road rules. Also, most cars are manual transmissions and not automatic, so that is a factor. Bikes and mopeds are common, though ride at your own risk. Walking is what I did, and my city was so compact, it was super easy to get around. Most roads are pedestrian-friendly.
I lived in a small city without much of a nightlife. Also, French young people don't start their evenings until after midnight. Clubs get swinging around 2am and don't stop until 6 or 7am. Restaurants are open late as normal meal times are between 8 and 10pm. Drinking in moderation is accepted and a normal part of life. The bigger the city, the more nightlife it has. Big nights to go out are Thursday (for students especially), Friday, and Saturday.

I had to make an effort to get involved in the community. I joined a volunteer choir and attended town events like the Christmas markets. I also participated in events at the local university where I made friends. Activities included dances and sporting events. House parties among friends, dinners out, drinks at a café/brasserie, walks, and movie-watching were typical social activities.
Food is awesome in France, it's not a lie. The French are very concerned about things being local, organic, and home-grown. French cooking is elegant but simple. You should almost be able to name every ingredient on your plate just by tasting it. Baguettes are a part of everyday life, bought fresh as many as three times a day. Cheese also is a must-try. Dairy in general is amazing, as are the desserts crafted by professional bakers in the pâtisseries. French food is currently being influenced by the strong African and Arab immigrant populations in France, adding lovely spices and textures to the French palate. Eating out can seem expensive, but as tip is almost always included, there's no tax, and you usually get a delicious three-course meal, it's really a bargain. Portions are smaller than Americans are used to, and food is enjoyed slowly. Meals usually last a minimum of one hour, though I've attended several that lasted between 4 and 5.
There was a decently-sized expat community (American) in Blois among the other assistants, but I preferred to hang with other internationals, such as the Brits and the students I met from Colombia, Brazil, and various other countries. I also strove to make French friends and make connections with French adults like my landlord and the women in my choir.
I went on a couple of dates while in France. Men tend to be more aggressive, or at least more upfront about their interests and intentions. I dated an international student and enjoyed it. The French are much more comfortable and open with their sexuality. I found French men were hesitant to get involved with an American as the French enjoy tight social circles and thought dating cross-culturally might be too complicated, especially as my time in France was limited.
Traveling is easy but probably more expensive than you think, especially given the jacked-up prices of popular tourist destinations. I really enjoyed my location relative to travel destinations. I mainly stayed in hostels, though I prefer staying with friends, something I can do now that I've made friends all over the world. It gives you a better look at real cultural aspects of a place and makes you feel more at home. Traveling is exhausting, so I recommend limiting the number of destinations in favor of knowing a place well as well as limiting or breaking up travel time. There's a lot to see in Europe (though fair warning--everything starts to look the same after awhile--you can only see so many cathedrals), and Africa is not that far away either.
COUNTRY INFORMATION - MONEY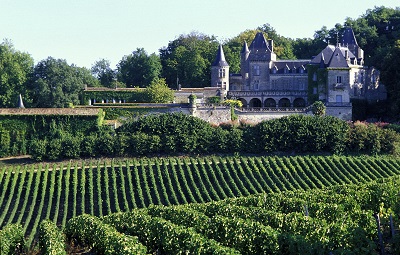 What are your monthly expenses?
Rent (utilities included): 377 euros ($450) per month, minus help from CAF (social services) for a total of 130 euros ($170) per month (CAF didn't come through until nearly six months after I'd applied, but I got reimbursed for the months I lived without it).
Food: 30 euros ($42) on groceries per week.
Social: 10-20 euros for one night at a club or dance.
Transportation: With reduction card, 5 euros for a 30-minute ride to nearby cities; 13 euros for 1.5-hour ride to Paris. Otherwise I walked in Blois, to work, the grocery store, etc.
How would you describe your standard of living?
Comfortable, but flirting with the poverty line after travel expenses.
In your opinion, how much does someone need to earn in order to live comfortably?
800 euros per month if you want to do fun things.
ADVICE FOR PROSPECTIVE TEACHERS IN FRANCE
What advice would you give someone planning or considering teaching abroad? Would you recommend teaching in your country?
Go in with a game plan. Seek advice from colleagues and have fun! Be ready to participate in your country's culture and in your community. Make friends but avoid getting to clique-y with people from your own culture, particularly if your goal is language-learning and cultural immersion. I loved teaching in France and had a great time! My plan is to return as soon as possible.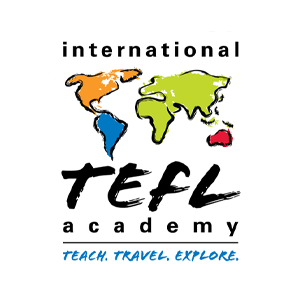 Founded in 2010, International TEFL Academy is a world leader in TEFL certification for teaching English abroad & teaching English online. ITA offers accredited TEFL certification classes online & in 25 locations worldwide and has received multiple awards & widespread recognition as one of the best TEFL schools in the world. ITA provides all students and graduates with lifetime job search guidance. ITA has certified more than 25,000 English teachers and our graduates are currently teaching in 80 countries worldwide.
Want to Learn More About Teaching English Abroad?
Request a free brochure or call 773-634-9900 to speak with an expert advisor about all aspects of TEFL certification and teaching English abroad or online, including the hiring process, salaries, visas, TEFL class options, job placement assistance and more.