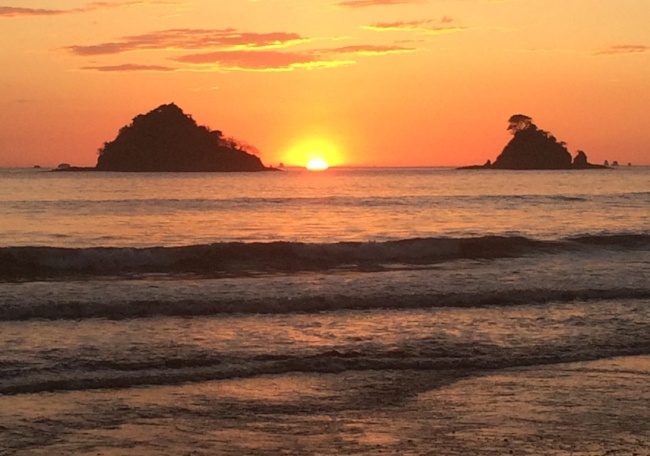 San Jose, Costa Rica English Teaching Q&A with Matthew Docherty
TELL US ABOUT YOURSELF
What is your citizenship?

England

What city and state are you from?

Christchurch

How old are you?

28
What is your education level and background?

Master's Degree or Higher

Have you traveled abroad in the past?

Taught English abroad previously

If you have traveled abroad in the past, where have you been?

Spain and Italy
If you have studied abroad in the past, where did you study?

Trieste, Italy

What sparked your interest in going to teach English abroad?

I was attracted to the idea of being able to live abroad, seeing new places, and learning a new language while doing a job that I enjoy.

What were some of your concerns before teaching abroad?

Finding a job, getting a work permit

What did your friends and family think about you moving and teaching abroad?

They were supportive and excited


TEFL CLASS INFORMATION
Why did you decide to get TEFL certified and choose International TEFL Academy?

I already had teaching experience and a degree in foreign languages. However I felt that I needed to consolidate this experience with a teaching qualification in order to gain employment in global companies with whom it is possible to teach all over the world.
Which TEFL certification course did you take?

Costa Rica - Heredia/San Jose TEFL Class

How did you like the course?

The course involved guidance in technique, theory, homework assignments, and teaching practice with observation and feedback sessions. We had two instructors who alternated throughout the course.

How has your TEFL training helped you in your current teaching position?

The TEFL course has given me a whole host of activities for all levels, which I am able to use in all my classes. The course was also very useful in proving guidance on how to approach error correction and new vocabulary

Which city and country did you decide to teach English in and why?

San Jose, Costa Rica

How long have you been in this country and how long do you plan to stay?


I have been here 10 months and I plan to stay 2 more years.

How did you secure your English teaching job?

Through a contact (instructor) of the TEFL course.

What school, company, or program are you working for?

Idiomas Mundiales

How did you get your work visa?

I am registering at the tax office as a private contractor providing "professional services".

Tell us about your English teaching job!

I teach just 6 to 10 hours per week as I combine my teaching with work from home as a translator. My teaching position is paid at $9 per hour. I would not be able to save if this was my only income. I teach adults who are employees of Western Union with whom my school has a contract. Vacation time is unpaid.

How did you find somewhere to live and what is it like?

I started out living with a Costa Rican host family and then used a Costa Rican website to find an apartment. I now live in my own apartment but in a complex with other expats and Costa Ricans.

COUNTRY INFORMATION - FUN!
Please explain the cultural aspects, public transportation, nightlife, social activities, food, expat community, dating scene, travel opportunities, etc...

The night life in Costa Rica is not as wild as one might think; bars generally close earlier than other Latin American countries. Costa Ricans are generally early to bed and early to rise (5/6 am is the norm).

Traveling by public transportation means taking the bus, which is decently priced. However, traffic in the central valley (where the majority of teaching jobs are located) is very heavy, so a of time must be allocated to traveling to class when planning one's schedule (sometimes up to 3 hours before the start of the class!)

Costa Rican food is tasty but not as spicy as some spice lovers would like when compared to other Latin American countries. Costa Ricans are very warm and friendly people, and the dating scene has plenty of opportunities. Nicaragua and Panama are both bus rides away and there are some truly beautiful places to spend 3 or more days when leaving the country to renew your visa.

COUNTRY INFORMATION - MONEY
What are your monthly expenses?

My total monthly expenses amount to around $800 per month.

How would you describe your standard of living?

I feel that I have a high standard of living and have everything I need.

In your opinion, how much does someone need to earn in order to live comfortably?

I think that one should aim to earn around $ 800-900 dollars USD per month to live comfortably and be able to travel occasionally.
ADVICE FOR PROSPECTIVE ENGLISH TEACHERS
What advice would you give someone planning or considering teaching abroad? Would you recommend teaching in your country?

I would recommend teaching English in Costa Rica to those who are coming to experience the country, culture, and language, but without saving money to take home. It is not a place for those who want to teach for a few months and come back with money in the bank. It is a beautiful place for nature and wildlife lovers.


Founded in 2010, International TEFL Academy is a world leader in TEFL certification for teaching English abroad & teaching English online. ITA offers accredited TEFL certification classes online & in 25 locations worldwide and has received multiple awards & widespread recognition as one of the best TEFL schools in the world. ITA provides all students and graduates with lifetime job search guidance. ITA has certified more than 25,000 English teachers and our graduates are currently teaching in 80 countries worldwide.
Want to Learn More About Teaching English Abroad?
Request a free brochure or call 773-634-9900 to speak with an expert advisor about all aspects of TEFL certification and teaching English abroad or online, including the hiring process, salaries, visas, TEFL class options, job placement assistance and more.