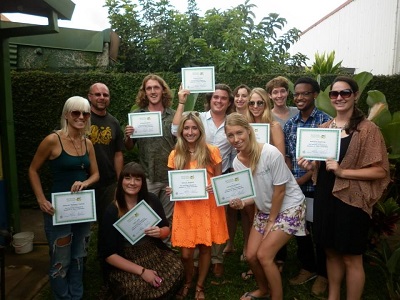 Limon, Costa Rica English Teaching Q and A with Eden Lantz
TELL US ABOUT YOURSELF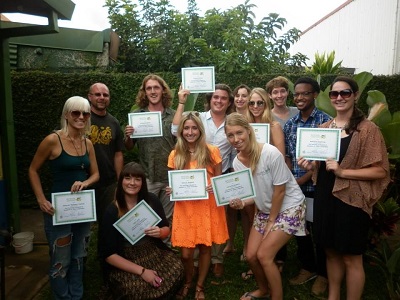 What is your citizenship?

United States

What city and state are you from?

Edwardsvillle, IL

How old are you?

25

What is your education level and background?

Bachelor's Degree
Have you traveled abroad in the past?
Some international travel with friends, family, business, etc.

If you have traveled abroad in the past, where have you been?

England, Scotland, France, Switzerland, Netherlands, Panama
What sparked your interest in going to teach English abroad?
I never had the opportunity in college to study abroad. I have always loved to travel and wanted the experience of living in a foreign country while making money at the same time.

What were some of your concerns before teaching abroad?

I was concerned about if I would be able to make enough money to live. After having experienced living paycheck to paycheck, I didn't want to have that experience abroad. I was also concerned about making friends. Going from having a big support group to having few contacts made me nervous.

What did your friends and family think about you moving and teaching abroad?

My friends and family are very supportive of my decision to go. I'm known for making wild choices but following through with them, so this adventure seemed normal for me. My mom was the only one who was nervous about me going and was very critical about the IFA's legitimacy. I had to provide her with a lot of information before she became comfortable with the idea. I'm sure she's still not completely okay with it but now has accepted my choice to move abroad.


TEFL CLASS INFORMATION
Why did you decide to get TEFL certified and choose International TEFL Academy?

I was first introduced to ITA while living in Chicago. I went to an information session and worked with an admissions counselor who was extremely helpful and set me up for success. ITA was where I learned about TEFL certification and how it can be applied all around the world. I liked that this gave me more opportunities and didn't limit my choice on where in the world I was going. It also gave me the ability to change countries and continents if I wanted to.
Which TEFL certification course did you take?

Costa Rica - Heredia/San Jose

How did you like the course?

I loved my course and thought it truly prepared me for the next stages of teaching abroad. My instructors Luke and Melanie were great and had many years of experience, so they could speak to many situations that might arise and were able to give great advice. As far as the course itself, it was challenging and wasn't just a blow off like some thought. You had to work hard and dedicate time to lesson plans and tasks. The practicum teaching was a great way to practice and get first hand experience working with real English learners. I was able to directly apply things I learned in the classroom to my teaching.

How has your TEFL training helped you in your current teaching position?

TEFL training helped me because I am able to better understand the difficulties my students face when learning English. I am able to crater to their needs and identify common errors made by all English learners. My grammar has also improved greatly after taking the course and is reflected in my lesson. During my course, I was given activities that my students would enjoy and make learning English fun.

Which city and country did you decide to teach English in and why?

I chose to teach English in Costa Rica because I wanted to explore Central America and practice Spanish. I'm currently teaching in Limon which is a city on Costa Rica's eastern coast. This area seemed unexplored by most English teacher so I wanted to learn more. I'm close to some of the world's most beautiful beaches and it's easy to travel to Panama for border runs or long weekend trips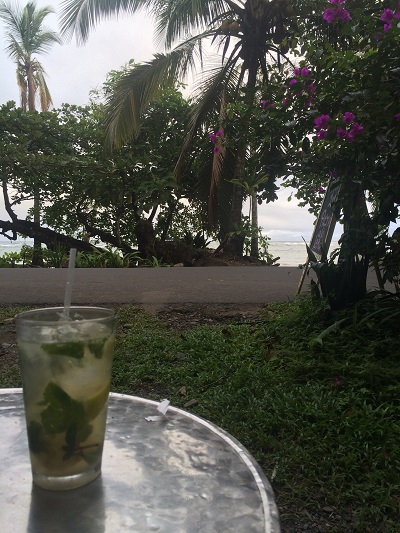 How long have you been in this country and how long do you plan to stay?
I've been here since I took my TEFL course in November 2014 and I plan to stay until the end of my contract, December 2015, but I've decided if I enjoy it, I might stay longer.

How did you secure your English teaching job?

I found the listing on Craigslist, applied, went to visit the school, and interviewed.

What school, company, or program are you working for?

I work for the Caribbean School in Limon, Costa Rica. It's a bilingual school with students ranging in ages from preschool to high school. They employ both English and Spanish teachers.

How did you get your work visa?

My school is sponsoring my work visa but most schools in Costa Rica don't. The Costa Rican government has made it possible for nonresidents to work in the country with only having a tourist visa. Employers understand that you are required to leave every 90 days and can be accommodating.

Tell us about your English teaching job!

I teach 5th graders Science and all their English subjects - Reading, Language, Spelling, Oral. We use all English textbooks published in the states. Some lessons and vocabulary has to be altered to best accommodate the students and be more applicable to their lives. Tico (Costa Rican) students are different from American students and I have had to learn to adapt to different cultural norms and curriculum. I work about 40 hours a week, sometimes more with lesson planning, and have a salary of $1100 per month. We receive a weeks vacation for Holy Week, three week vacation in July, a few national holidays, and December 15th until the beginning of February when the new school year starts. My job can be stressful at times but I am loving the experience and feel like I'm growing both professionally and personally.

How did you find somewhere to live and what is it like?

My school provided housing. It has the basics and is right on the ocean. I have one roommate who is an English teacher as well.
COUNTRY INFORMATION - FUN!
Please explain the cultural aspects, public transportation, nightlife, social activities, food, expat community, dating scene, travel opportunities, etc...
The Costa Rican are very nice people and most are patient. They have a "puravida" which is similar to Hakuna Matata.They can be helpful, but love to gossip so some things you hear may be exaggerations. I've learned about a few cultural differences since I've been here that might be helpful. First, pedestrians don't have to right of way so be careful crossing streets. Second, Ticos don't like to tell you no so they may give you directions even when they don't actually know so be mindful. Third, Ticos are very protective of their cars and dont like when you slam car doors.
PUBLIC TRANSPORTATION - Buses are everywhere and you can travel most of the country by bus.
NIGHTLIFE - Nightlife isn't like it is in the states unless you go to really touristy areas, but there are bars and clubs in the bigger cities. Most people drink the nation beer and ordering cocktails can be difficult and confusing.
FOOD - The food is pretty good and has some foreign influence due to the large expat community here.
TRAVEL TIPS - It is easy to travel here but it's a good idea to ask the Ticos what the best way to get somewhere is. They are willing to help you and give you suggestions about places that might not be in any travel books. There are lots of other travelers to join you so always look out for a new traveling companion.

COUNTRY INFORMATION - MONEY
What are your monthly expenses?

FOOD - I spend about $40-70 on groceries and food per week.
UTILITY BILLS - Total utility bills come to about $50 a month.
PUBLIC TRANSPORTATION - Commuting costs are low with local buses costing about $0.60 per ride and regional buses $4-$10.
TRAVEL - I tend to spend the most money on weekend trips to the local beaches which can be about $100 after travel costs, food, and hostel stay.
BUDGET TIP! Budgeting is a big MUST!

How would you describe your standard of living?

I live mid range but some live very well. Some luxuries that most don't have include a dryer and dishwasher.

In your opinion, how much does someone need to earn in order to live comfortably?

Probably starting around $800-$900, depending where you live.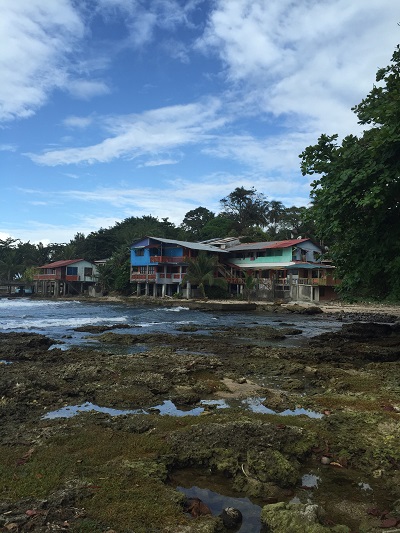 ADVICE FOR PROSPECTIVE ENGLISH TEACHERS
What advice would you give someone planning or considering teaching abroad? Would you recommend teaching in your country?
DO IT! You won't regret the experience. You will learn a lot about yourself and will get the opportunity to explore some pretty amazing places. You have nothing to lose by trying and you might discover something about yourself that you didn't know. Make sure you save some money before you come so you can travel and have funds for setting yourself up in whatever country you choose.
I would definitely recommend teaching English in Costa Rica. This is one of the most beautiful countries in the world and living here allows you to experience it all. It is also easy for friends and family to come visit. Pura Vida!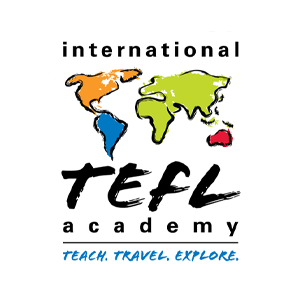 Founded in 2010, International TEFL Academy is a world leader in TEFL certification for teaching English abroad & teaching English online. ITA offers accredited TEFL certification classes online & in 25 locations worldwide and has received multiple awards & widespread recognition as one of the best TEFL schools in the world. ITA provides all students and graduates with lifetime job search guidance. ITA has certified more than 25,000 English teachers and our graduates are currently teaching in 80 countries worldwide.
Want to Learn More About Teaching English Abroad?
Request a free brochure or call 773-634-9900 to speak with an expert advisor about all aspects of TEFL certification and teaching English abroad or online, including the hiring process, salaries, visas, TEFL class options, job placement assistance and more.