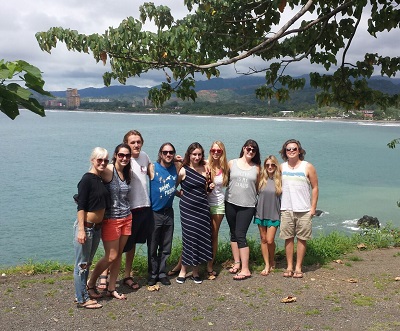 Limon, Costa Rica English Teaching Q and A with Deborah Carlisle
TELL US ABOUT YOURSELF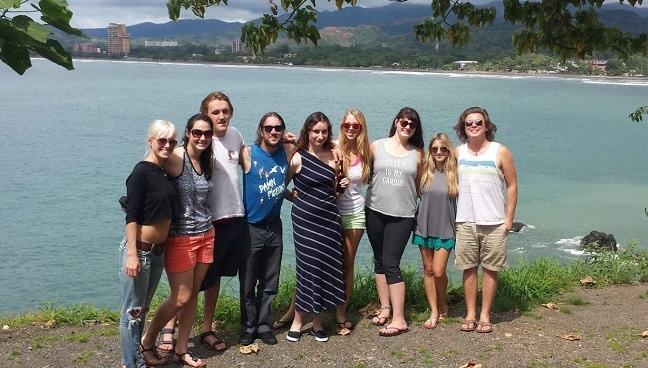 What is your citizenship?

United States

What city and state are you from?

Long Beach, California

How old are you?

29

What is your education level and background?

Bachelor's Degree
Have you traveled abroad in the past?

Some international travel with friends, family, business, etc.

If you have traveled abroad in the past, where have you been?

Scandinavia (Finland, Sweden, Denmark) & Mexico
What sparked your interest in going to teach English abroad?

I have always possessed a strong interest in living abroad. I thought I would study abroad in college but it didn't happen. Once I graduated, and didn't automatically have a career, I thought more seriously about working internationally. My mother and my grandmother are both immigrants to the U.S. They were my biggest support while I was musing over the idea. Throughout my life I've been told that I should go into teaching. This was the opportunity to cover both bases.

What were some of your concerns before teaching English abroad?

I was concerned about adjusting to a new culture, being homesick, safety, finances, and in general whether this was a good decision or not.

What did your friends and family think about you moving and teaching abroad?

My mom and grandma were my biggest support. My dad was concerned. I had some other people who were skeptical about the whole idea. The people closest to me were the most excited for me.


TEFL CLASS INFORMATION
Why did you decide to get TEFL certified and choose International TEFL Academy?

I chose to take the TEFL course in Costa Rica because I know that I learn better in a classroom environment. Also, I wanted to ease into the culture before I had to go find a job. I was also drawn to the support the school offered after the course.
Which TEFL certification course did you take?

Costa Rica - Heredia/San Jose

How did you like the course?

I loved the course. Luke and Melanie are beautiful people with ideologies that you don't hear about too often in the States. They know what they are talking about and teach with humor and confidence. I was not fully aware of how much work would be involved, however. There is a lot of writing which can be overwhelming when lesson plans are simultaneously due. We taught real students which made lesson planning and teaching meaningful.

How has your TEFL training helped you in your current teaching position?

I know how to go into a classroom, and what is required. I know how to lesson plan and how to be flexible with the class's needs. I know to use cognates. I know to tell "bad jokes" because students learn better when they are comfortable and like their teacher.

Which city and country did you decide to teach English in and why?

Limon, Costa Rica. I wanted to be by the beach. The west side is full of tourists and I like the Caribbean culture. Also, the job opportunity was too good to pass up. I knew I wanted to stay in Costa Rica to teach because the more I read about the country, the more I fell in love with it.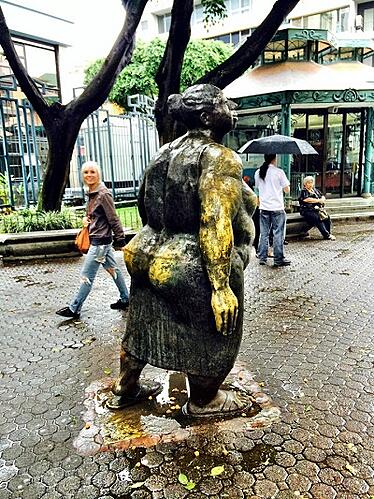 How long have you been teaching English in Costa Rica and how long do you plan to stay?

I have been in the country for three months. I do not have a departure date in mind. If everything goes well, I can see myself staying in Costa Rica.

How did you secure your English teaching job?

I found the job on Craigslist, answered it, and had a Skype interview. I was planning to go to Puerto Viejo with a group of my peers the next week and the teacher interviewing me told me to stop by. This solidified my job offer.

What school, company, or program are you working for?

Caribbean College, Limon

How did you get your work visa?

I have not gotten my work visa yet; however, I went back to the states to get the necessary paperwork. These documents include: birth certificate, three year criminal record, and the contract from my employer. Everything I found online about the criminal record was vague, so I got one from a Los Angeles County Courthouse and notarized record from the Long Beach police station.

Tell us about your English teaching job!

I will be working from 7:30 am to 3:30 pm Monday through Friday with one early day. My salary is $1,100 dollars a month with apartment included. I will be able to pay my credit card and eventually save. With rent taken care of, all I need money for is food and entertainment. I will be teaching high school composition and communicative skills. Also, I will be in charge of a student blog and the Model United Nations team.

How did you find somewhere to live and what is it like?

I am living in the apartment provided by the school with one of my peers from the TEFL class. She was also able to get a job at the Caribbean College teaching 5th grade. The apartment is beautiful and right by the beach.


COUNTRY INFORMATION - FUN!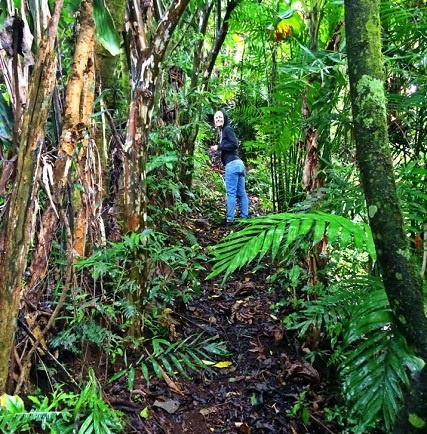 Please explain the cultural aspects, public transportation, nightlife, social activities, food, expat community, dating scene, travel opportunities, etc...

"Pura Vida" is a real thing; not a lot of hustle or worry in this culture which is great, but for an impatient American, it means getting used to waiting a bit longer for my food at the restaurant or my pick up from the station. This is also called "Tico time." Public transportation is good once I've found the bus stop. I get to practice my Spanish asking the Ticos on the street because there are no listings anywhere else. Bars and clubs are plentiful. Food is good but the sanitation can be worrisome. Expat community is abundant in the major beach cities. I don't know about the dating scene here. Costa Rica has a lot of opportunity for travel.


COUNTRY INFORMATION - MONEY
What are your monthly expenses?

Rent is included in my salary. Not sure how much my utilities will be, but I know that electricity is expensive here. Food costs approximately the same as in the states. Buses, hostels, and drinks are cheap. The phone itself was expensive but minutes are cheap.

How would you describe your standard of living?

Basic needs are met, the faucet water is drinkable.

In your opinion, how much does someone need to earn in order to live comfortably?

$850 per month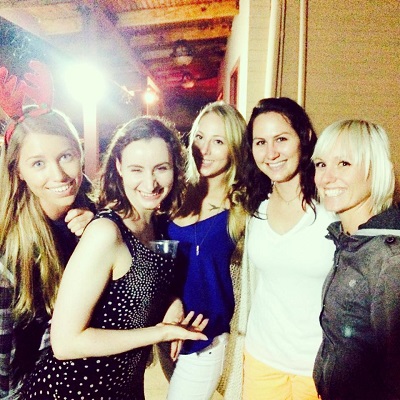 ADVICE FOR PROSPECTIVE ENGLISH TEACHERS
What advice would you give someone planning or considering teaching abroad? Would you recommend teaching English in Costa Rica?

I would definitely recommend teaching English in Costa Rica. In terms of advice, I'd say save beforehand and bring extra money (and don't spend it too quickly) because Costa Rica is expensive compared to some other Central American nations. Practice your Spanish. The course is labeled as "intensive" and it is; be ready for it. It isn't a party every night.



Founded in 2010, International TEFL Academy is a world leader in TEFL certification for teaching English abroad & teaching English online. ITA offers accredited TEFL certification classes online & in 25 locations worldwide and has received multiple awards & widespread recognition as one of the best TEFL schools in the world. ITA provides all students and graduates with lifetime job search guidance. ITA has certified more than 25,000 English teachers and our graduates are currently teaching in 80 countries worldwide.
Want to Learn More About Teaching English Abroad?
Request a free brochure or call 773-634-9900 to speak with an expert advisor about all aspects of TEFL certification and teaching English abroad or online, including the hiring process, salaries, visas, TEFL class options, job placement assistance and more.