Guangzhou, China Teaching English Q and A with Kate Lawless
Disclaimer: This was written prior to June 11, 2019. The information reflected doesn't apply to the current teaching market in China. For the most up-to-date please refer to the China country profile.
TELL US ABOUT YOURSELF!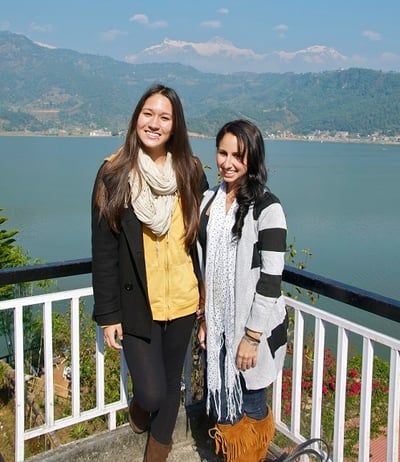 What is your citizenship?
United States
What city and state are you from?
St. Louis, Missouri
How old are you?
23
What is your education level and background?
Associates Degree
Have you traveled abroad in the past?
Studied Abroad
If you have traveled abroad in the past, where have you been?
Mexico, Ireland, UK, Germany, France, Switzerland, Spain, Netherlands, China, Bhutan, Nepal, Thailand, Laos, Cambodia, Vietnam, India
What sparked your interest in going to teach English abroad?
I traveled a lot during my College career and traveling has become a very important part of my life. Teaching English is a good way to visit many countries as well get to know the local people and culture.
TEFL CLASS INFORMATION
Why did you decide to get TEFL certified and choose International TEFL Academy?
I hope to make teaching English my career one day and I think that being TEFL certified makes you a stronger potential employee. I chose the International TEFL Academy because they were very personal and helpful during the time when I was trying to decide where to become certified.
Which TEFL certification course did you take?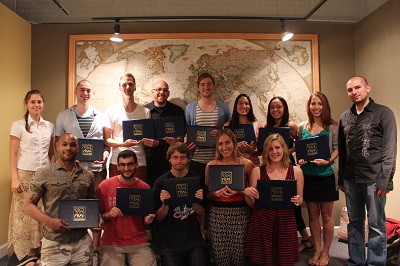 How did you like the course?
I loved my TEFL course. The course itself is A LOT of work, but the information is priceless. Studying at International TEFL Academy prepared me for teaching young learners abroad. The tasks may be heavy at times, but once the month is up you will feel prepared to teach. The instructors in Chicago are brilliant. Jan and Gosia were always available to help us- both outside and during class. They are very knowledgeable and contribute positively to the classroom environment with much outside knowledge. The practicum with the International TEFL Academy was very important to me because it gave us real life classroom experience.
How has your TEFL training helped you in your current teaching position?
Arriving in China to teach young learners was something I had necessarily envisioned myself doing. I arrived to my company along with 11 other new employees. We were required to attend an one week long TEFL course here in China. Having previously been certified the course was very easy and I felt a step ahead of my colleagues when planning in the workplace. I have used my TEFL course book numerous times as it contains classroom management tips and lesson plan ideas.
TEACHING ABROAD IN GUANGZHOU
Which country did you decide to teach English in and why?
I decided to teach English in China because I am interested in learning Chinese.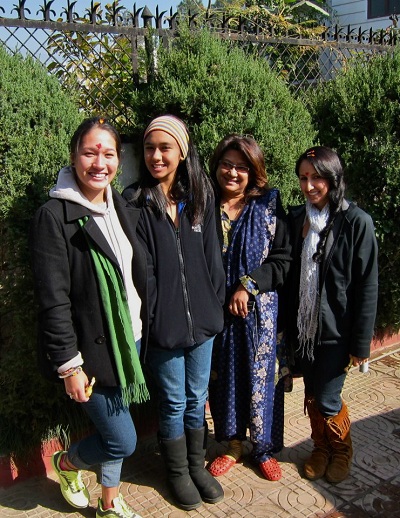 How long have you been in this country and how long do you plan to stay?
3.5 months. I will stay one year.
How did you secure your English teaching job?
International TEFL Academy had recruiters come from my job during a class workshop. They helped me to set up an interview.
How did you get your work visa? If you didn't get a work visa, please elaborate on working under the table without a work visa.
My working visa was sent to me from my company.
Tell us about your English teaching job!
I work in a kids school in Guangzhou, China. Here I work with students 3-17 years old. The school I work for is an after school and weekend program school, which means we work about 40 hours a week starting around 3pm and working until 9pm. Weekends we work full days. We are paid about 13,200 rmb or 2,100 USD. I am able to save about 300 USD a month. We have 10 vacation days and the national Chinese holidays. I really enjoy my company and I am going on my first vacation in February-- 2 weeks to travel in India and Thailand!
How did you find somewhere to live and what is it like? Do you have roommates?
My company provided a housing agent for us. I have found a roommate within my company. I am now very good friends with my housing agent, she is what I call my "Chinese mom."
COUNTRY INFORMATION - FUN!
Please explain the cultural aspects, public transportation, nightlife, social activities, food, expat community, dating scene, travel opportunities, etc. about your country:
Guangzhou is a large city in China. It is interesting because both Mandarin and Cantonese are spoken here. The traffic can be pretty intense during peak hours so I commute to and from work as well as around the city by bus or metro (both are very good and CHEAP!). The night life here is good both for locals and foreigners. There are more western bars and clubs as well as areas where everyone mingles. Traveling is easy to places such as Hong Kong and Southeast Asia.
COUNTRY INFORMATION - MONEY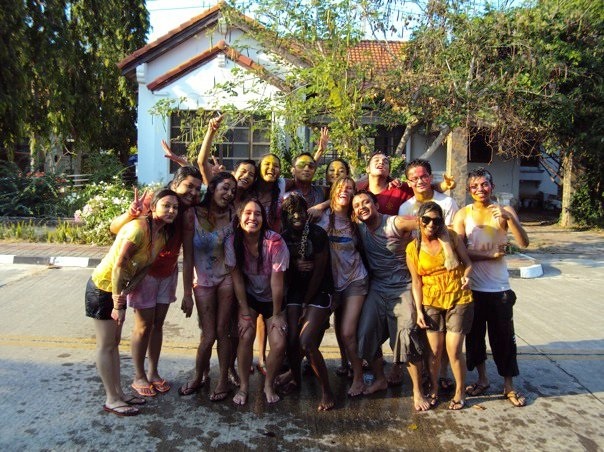 What are your monthly expenses?
My rent for a 2 bedroom apartment is 440 USD per month. I live in a very nice western area in Guangzhou. Eating local food can cost between $1.50 per meal or the average western meal for about $15 USD. I spend around $8 on food if I eat out a day. Cooking at home can be much cheaper as produce and meat are sold in markets and on the street. I use my Iphone on a chinese plan for about $4 USD a month. I have internet so skype, instagram and whatsapp all work.
How would you describe your standard of living?
I live very comfortably in China. Towards the higher end.
ADVICE FOR PROSPECTIVE TEACHERS IN GUANGZHOU
What advice would you give someone planning or considering teaching abroad? Would you recommend teaching in your country?
Now is the time to do it! Do your research, but don't hesitate, its an unbeatable experience. I enjoy teaching in China very much. The food is great as well as the culture and the people!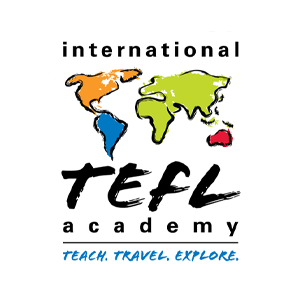 Founded in 2010, International TEFL Academy is a world leader in TEFL certification for teaching English abroad & teaching English online. ITA offers accredited TEFL certification classes online & in 25 locations worldwide and has received multiple awards & widespread recognition as one of the best TEFL schools in the world. ITA provides all students and graduates with lifetime job search guidance. ITA has certified more than 25,000 English teachers and our graduates are currently teaching in 80 countries worldwide.
Want to Learn More About Teaching English Abroad?
Request a free brochure or call 773-634-9900 to speak with an expert advisor about all aspects of TEFL certification and teaching English abroad or online, including the hiring process, salaries, visas, TEFL class options, job placement assistance and more.