Beijing, China English Teaching Q and A with Nicole Perne
TELL US ABOUT YOURSELF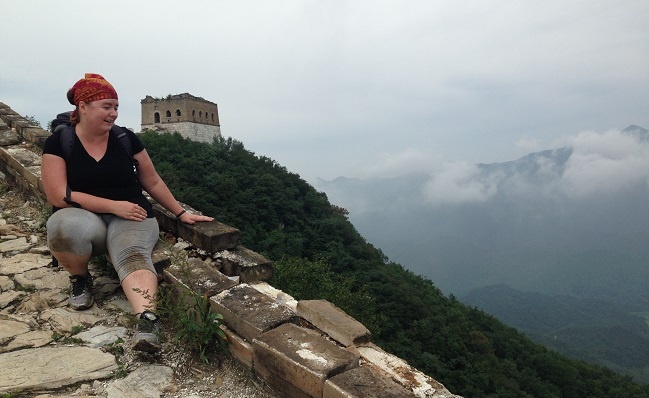 What is your citizenship?
United States

What city and state are you from?

Kansas City, MO

How old are you?

29

What is your education level and background?

Some college
Have you traveled abroad in the past?

Some international travel with friends, family, business, etc.

If you have traveled abroad in the past, where have you been?

Belize, Costa Rica
What sparked your interest in going to teach English abroad?

I have always wanted to travel long term but lacked the money, so I was looking for a way to support myself while traveling.

What were some of your concerns before teaching abroad?

Everything! Money, culture shock, scams, not knowing the language, being lonely, homesick, etc.

What did your friends and family think about you moving and teaching abroad?

My family was, for the most part, excited for me. They were a little concerned as well, though, since what I'm doing is a foreign concept to many of them. But now they all follow my blog posts to see what I'm up to and what China is like.


TEFL CLASS INFORMATION
Why did you decide to get TEFL certified and choose International TEFL Academy?

I knew I wanted to teach abroad and since I don't have a bachelor's degree yet, I decided getting a TEFL certificate would be the best way to ensure I would be able to find a job.
Which TEFL certification course did you take?

Online TEFL course

How did you like the course?

I enjoyed my online TEFL course a lot. I found the materials interesting and relevant. I know other teachers who have taken TEFL courses from other programs and did not get nearly as much training, and certainly not as much support. My instructor, Kismet Saglam, was very helpful and provided excellent feedback and suggestions. I got to complete my practicum hours at a nearby community college, teaching adults from various countries and backgrounds.

How has your TEFL training helped you in your current teaching position?

I found it to be very helpful, just getting into the habit of coming up with lesson plans and games. I took the Young Learners/Business module as well, which has been helpful as most of my classes are PreK/K level.

Which city and country did you decide to teach English in and why?

I chose to teach English in China in Beijing, primarily because the cost of living is so low, and it's possible to save up money for travel.

How long have you been in this country and how long do you plan to stay?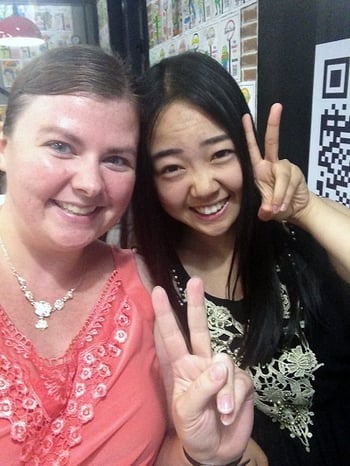 I have been teaching in Beijing about six months; I have a one year contract. However, I have fallen in love with this plan and plan to stay a total of 2-3 years now.

How did you secure your English teaching job?

I used MyGlobe Consulting; Jose was very helpful. Interviews were conducted via Skype, and everything else was handled through email.

What school, company, or program are you working for?

Best Learning

How did you get your work visa?

I did not qualify for a work visa in China without a bachelor's degree (although I know many other people in the same boat who have found ways to get one). My application for a business visa was rejected twice, (the Chinese government cracked down on visa laws just as I was applying to come over, though they have since lightened up slightly) so I am working on an S2 tourist visa.
Fortunately, though, China is so desperate for native English teachers that the schools do not always seem to care, and the government turns a blind eye. Everything comes down to connections, and who you know in China. If your school has a good relationship with the authorities, and you don't get into any other trouble to attract attention to yourself, you'll be fine. Just know that the laws change frequently and always leave plenty of loopholes so that they can be interpreted according to the authority's whims.

Tell us about your English teaching job!

HOURS: I am scheduled for 40 hours a week, although that includes an hour lunch each day (W-Su, Mon&Tue off), so 35 hours. I do work through my lunch time, but they encourage us to take frequent breaks (even naps on long days).

SALARY: I make 7500 RMB base salary and a 3000 RMB housing allowance, plus 35 RMB per teaching hour (of my 40 hour/week, only about 22 are teaching hours-some are higher though). I make a little over 12,000 RMB each month, about US $2000.

SAVINGS: The first few months I didn't save much as I was trying to get my apartment and everything set up. (Most apartments require 1 month deposit, 3 months rent up front, plus the equivalent of 1 month's rent to the agent who found your apartment, and it is nearly impossible to find an apartment without an agent). Now, though, I can save US$500-$750/month, depending on travel expenses mostly. (Since I don't have a work visa, I have to make visa runs and leave the country every 90 days, which adds up.)

STUDENTS: I am working for a private training school, working mainly with preschool/kindergarten kids, about 3-7 years old.

VACATION TIME: We get all Chinese holidays off, which adds up to maybe five weeks total throughout the course of the year (1 week for National Holiday, 2 weeks for Chinese New Year, various other festivals, plus Christmas Day).

How did you find somewhere to live and what is it like?

For the Beijing resident, theBeijinger website is a big help, unless you know someone local who knows of a place or introduces you to their agent. When I first got here, I used it to get in touch with an agent who found me a nice four bedroom place with three roommates. But it was in a crowded, busy area I didn't like, so after four months, I found another place online, rented directly from the owners. It's a small one bedroom in a quiet part of the city center, easy to get everywhere, and I love it!


COUNTRY INFORMATION - FUN!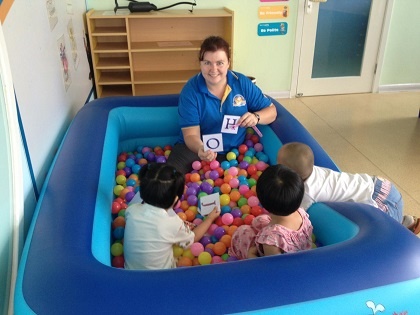 Please explain the cultural aspects, public transportation, nightlife, social activities, food, expat community, dating scene, travel opportunities, etc...

I can only speak for Beijing, as I haven't traveled extensively outside the city yet. But I have found the people here extremely warm and hospitable. They may seem reserved at first and a little leery of foreigners sometimes, but once you become a regular at certain stores, restaurants, or neighborhoods, you are greeted with big smiles.
I try to use my limited Chinese, but many times when they see a foreign face they seize the opportunity to practice their English and ask me questions. Beijing is much more progressive than smaller cities and rural areas of the country and in many ways is like a major US city.

On the subway and bus, you will see everyone plugged into their iPhones. Public transportation is super easy here. Being a Midwestern girl, I had no idea what to expect when I got here; I drove myself everywhere at home. But the subway is a piece of cake—there are phone apps that show all the lines, where to transfer, how late that line runs, how much it costs, etc. The same card can be used for the bus as the subway.
Buses are trickier to figure out as all the bus stop signs are in Chinese characters. But you can sometimes find routes on Google maps or buy a bus map in a local bookstore (the one I have is still written in Chinese, but I can recognize the roads by matching with my Google maps app and can read the bus numbers). Honestly, though, if you want to take a bus, just ask a local. People are willing to help; I've had people simply walk me to the bus stop I needed and show me on the signs how many stops to my destination.

There is no shortage of things to do in Beijing. There's all the cultural, touristy activities: The Summer Palace, Tiananmen Square, the zoo, the 798 art district, Olympic Park, theaters, etc., plus tons of clubs and bars. I have never actually set foot in a club, not my scene, but I love all the little bars and coffee shops in the older hutong areas-—Nanlouguxiang...quiet, friendly, lots of music. The parks here are something too, so beautiful and great for people watching.

I've only taken a couple trips out of the city so far, including a two-day hike along 25 km of the Great Wall. Words really cannot describe it. It was difficult, but what an experience! My school also arranges team building activities. Only a couple hours from our school you can go river rafting, bungee jumping, dirt biking, all kinds of activities.


COUNTRY INFORMATION - MONEY
What are your monthly expenses?

-My rent is about 4100 RMB/month ($660), including cable/internet/heat.

-Electricity about 10 RMB/month ($16)

-Gas and Water each under 50 RMB/month ($8)

- Food: It's very cheap to eat out here, many places around us charge just $2-$5 USD for a full meal. Local grocery stores also very cheap. Western supermarkets and chains are higher but still reasonable for the most part.

-My phone I pay 200 RMB ($30) at a time (prepaid card) and it lasts me about three months (talk, text, and data included).

-Transportation is usually 1-2 RMB for the bus, 3-5 RMB for the subway-very easy to get around. I load up my metro card with 100 RMB ($16) at a time, and it lasts 2-3 weeks usually.

-For my visa runs, I pay about 1200-1800 RMB ($220-$300) for a plane ticket to Hong Kong, plus expenses there, usually just overnight, though.

Total expenses each month, I would estimate I spend 5500 RMB ($886).

How would you describe your standard of living?

Pretty well, much better than I could afford at home, and I still save money. It is possible to live much more cheaply than I do, and I should cut out some of my expenses, but I'm very comfortable right now.

In your opinion, how much does someone need to earn to live comfortably?

If you don't want to save up money, 7500 RMB would still be pretty comfortable. Most Beijing natives average 4000-6000 RMB.



ADVICE FOR PROSPECTIVE ENGLISH TEACHERS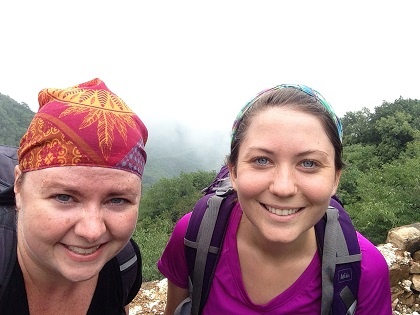 What advice would you give someone planning or considering teaching abroad? Would you recommend teaching in your country?

Do your research. I would, in hindsight, have tried harder to learn the language before I got here. It is possible get by as most signs are in English as well as Chinese, although not all, and much of the younger generation knows at least a little English. However, it would be much easier to communicate if I spoke Mandarin. I'm learning, but slowly. I highly recommend China, though. I will admit I came mostly to earn money, and I originally wanted to live in Shanghai or another, smaller city; I did not expect to like Beijing much. But I fell in love with this city and China. There are days that are frustrating, sure, but I've been happier here than I have been in years. I love the kids and the job, and I have made wonderful friends. So I would say come with an open mind, and try everything that comes your way.



For more on Nicole's adventures, check out her blog: www.a-daring-adventure.com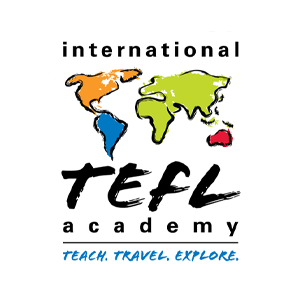 Founded in 2010, International TEFL Academy is a world leader in TEFL certification for teaching English abroad & teaching English online. ITA offers accredited TEFL certification classes online & in 25 locations worldwide and has received multiple awards & widespread recognition as one of the best TEFL schools in the world. ITA provides all students and graduates with lifetime job search guidance. ITA has certified more than 25,000 English teachers and our graduates are currently teaching in 80 countries worldwide.
Want to Learn More About Teaching English Abroad?
Request a free brochure or call 773-634-9900 to speak with an expert advisor about all aspects of TEFL certification and teaching English abroad or online, including the hiring process, salaries, visas, TEFL class options, job placement assistance and more.