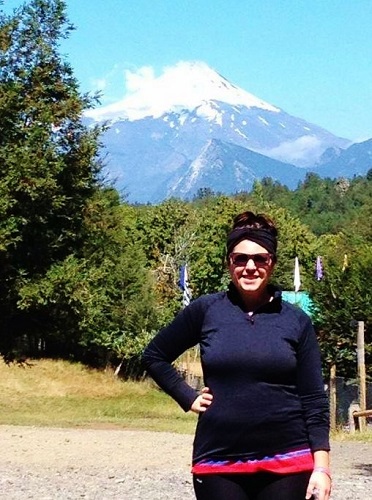 Santiago, Chile English Teaching Q&A With Alyssa Bown
TELL US ABOUT YOURSELF!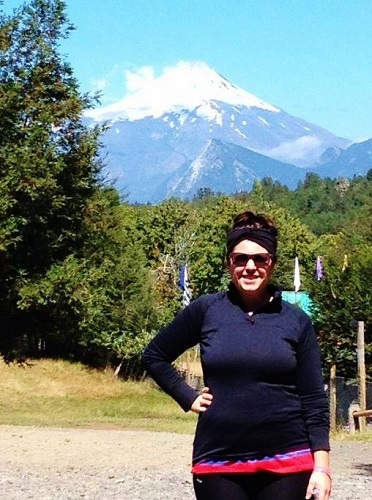 What is your citizenship?

United States
What city and state are you from?

Arcadia, Wisconsin
How old are you?

25
What is your education level and background?

Bachelor's Degree
Have you traveled abroad in the past?

Some international travel with friends, family, business, etc.

If you have traveled abroad in the past, where have you been?

Spain.
What sparked your interest in going to teach English abroad?

I was looking for something new and have always wanted to travel. I liked the training/teaching roles I had in previous positions and thought that this would be a great fit for me.
What were some of your concerns before teaching English abroad in Chile?

Missing out on things at home, language barriers and everything that comes with that.
What did your friends and family think about you moving and teaching English abroad? Were they supportive, apprehensive, excited, concerned, etc.?

My friends and family were insanely supportive and excited for me; sad to see me go of course, but they knew that this was something I really wanted to do.
TEFL CERTIFICATION CLASS INFORMATION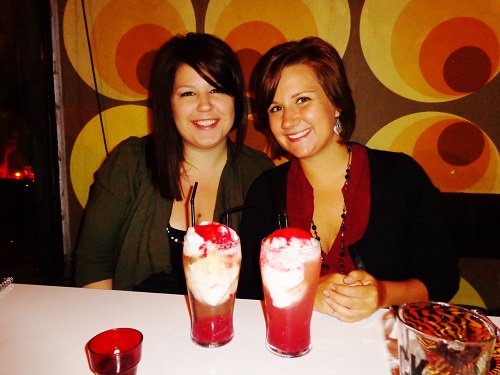 Why did you decide to get TEFL certified and why did you choose International TEFL Academy?

I knew that I had to have a TEFL certification in order to teach because most companies and schools abroad require it. I knew it would make my job search that much easier so I started looking into how to obtain it. I had been looking into various programs and International TEFL Academy just stood out above the rest. My adviser was great and he answered all of my questions no matter how small they seemed so that I felt comfortable starting the process and pursuing this new life path.

Which TEFL certification course did you take?

International TEFL Academy Online TEFL Certification Course
How did you like your TEFL certification course?

I took my TEFL certification class online because I was living in Minneapolis and working full time. It was the most plausible way to gain the TEFL certification without uprooting my life and quitting my job. I loved the online TEFL course! My instructor was great and was very helpful in answering all questions I had and in a timely manner. The material was appropriately difficult and I really enjoyed that I got to pick out my own practicum location. I volunteered for a local organization and taught once a week with control over classroom time and presentation of material. My only complaint was that I wish that there had been a little more emphasis on grammar in the program - I deal with it on a regular basis in my position and most interviews asked me at least one grammar focused questions.

How has your TEFL training helped you in your current teaching position?

My TEFL certification was a large portion of why I have the position I do. My previous jobs had little to do with teaching so the fact that I have a TEFL certificate opened doors that would not have been otherwise. I was able to be confident in my knowledge because of the course I took with ITA.


TEACHING ENGLISH IN SANTIAGO, CHILE
Which city and country did you decide to teach English in and why?

I chose to teach in Chile because it has a stable economy, is a Spanish speaking country, and the sheer diversity it offers. The desert, ocean, mountains, and glaciers all within one country!
Read 10 Great Places You Must See While Teaching English in Chile
How long have you been in this country and how long do you plan to stay?

I have been in the country 4 months and will be here for at least another 4 more.
How did you secure your English teaching job?

I found my job after I arrived here in Chile. I sent out emails including my CV & resume and then interviewed in person.
What school, company, or program are you working for?

I work for The Language Company.
How did you get your work visa for teaching English in Chile?

I obtained my work visa with help from my company. It was included in our training as new teachers - we signed our contracts and had them notarized together. My company then sent in the paperwork for us to assure that the process was underway.
Tell us about your English teaching job in Chile!

I currently have about 10 teaching hours but pick up classes with another company for extra hours. I am paid 10,000 pesos an hour with my main company and 8,000 pesos an hour with the other company. Chile is an expensive country so no I am not able to save much. I typically spend what I make every month.
The Language Company does a variety of class types; business in office, group classes, and children. I teach kids classes in their home so there is travel involved.
The semester break is two weeks in July that the kids have off of school so that is a natural vacation time for us as well. Other than that if we need time off we just ask as long as it isn't for an overly extended period of time. No formal vacation time is included.
How did you find somewhere to live and what is it like? Do you have roommates?

I found my currently apartment through www.compartodepto.com - a website that allows you to search for people that are looking for roommates. I live with a Chilean couple in the Providencia neighborhood and love it. I have my own furnished room and bathroom, full use of the kitchen, and cable/internet included. I do pay a bit more than other's I know but I enjoy where I live.
COUNTRY INFORMATION - FUN!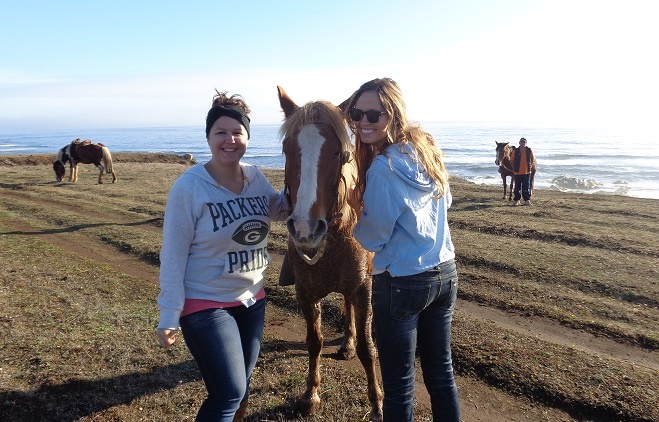 Please explain your countries cultural aspects, public transportation, nightlife, social activities, food, expat community, dating scene, travel opportunities, etc.

CULTURAL ASPECTS - Santiago really is just like any other city. The area that I live in reminds me a lot of cities in the US complete with Starbucks on almost every corner. The biggest thing for me was the greeting - everyone kisses on the cheek. At first it was so strange but now it is second nature to me and almost strange if it doesn't occur.

PUBLIC TRANSPORTATION - I use the metro & buses almost every day. They are reliable but try to avoid during busiest times of the day if possible! Personal space will go out the window!
NIGHTLIFE - I do not go out a lot but there are definitely a lot of places to go if that is your thing. Bellavista is a great place for both restaurants as well as night life. To keep in mind however that most Chileans do not go out until midnight and stay out until 4 or 5 am.
FOOD - So sorry but it is insanely boring. I am not a fan and actually cook a lot more than I did back at home because of it. No trip to Chile is complete without trying a few typical dishes however - completo (hot dog), pastel de choclo, empanadas, pisco, and a terremoto.
The WINE though - it's cheap and amazing! I have fallen in love with Chilean red wine in the short time I have been here!
EXPATS - There are a lot of expats in Chile and a lot of groups that helped put you in touch with those from home if you're looking for it.

DATING - If you are looking to start a relationship here I do not think it would be difficult to find someone. A lot of people I know here are dating a Chilean or a fellow expat they met here!
TRAVEL - To travel in Chile is very expensive unfortunately; it has a lot to do with how long the country is. I have been to Pichilemu, Viña del Mar, and Pucón so far and plan to go back to Pichilemu, skiing in the mountains, and Valparaíso in the next 2 months. There are buses that go most places from Santiago which is great and if you need to the airport is here as well. With Argentina being so close that is also a great trip to make.

COUNTRY INFORMATION - MONEY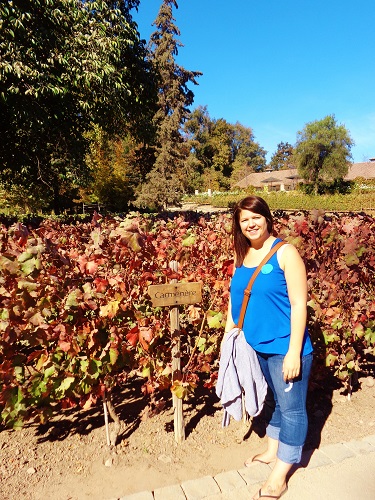 What are your monthly expenses?
Rent - 200,000 pesos ($365 USD)

Food - maybe around 60,000 pesos ($110 USD) a month

Social - there are a lot of things to do around the city that do not cost much so I try to limit it to about 50,000 pesos ($90 USD) a month including eating out

Transportation - It can get a bit expensive because I travel for work so 40,000 pesos ($75 USD) a month

Phone - I rarely use my phone because I brought my US phone. I use my phone from home for Whatsapp which is used more than regular texting here - my phone is just on airplane mode so it runs off of WiFi. I maybe put 20,000 pesos ($36 USD) a month on my Chilean phone.

Travel - It just depends where you go, weekend trips you could get by on 50,000 -60,000 ($90-$110 USD) but if you do any big trips they will cost much more. I think I spent almost 100,000-150,000 ($200 - $300 USD) on my trip to Pucón.
How would you describe your standard of living?

Tight but comfortable - I am paying for things back at home right now so it makes it a little bit tighter every month than it should be.
In your opinion, how much does someone need to earn in order to live comfortably?

Realistically if you want to travel as well probably between 500,000 - 600,000 pesos ($910 - $1090 USD) a month.
ADVICE FOR PROSPECTIVE TEACHERS
If you are thinking about doing it I would suggest just taking the leap of faith and doing it. I am a strong believer that you will never regret the decision to travel. I would recommend teaching English in Chile but if I were to do this again I would have picked a different city to live in.

Read more about Alyssa Bown in her personal blog: alyssann88.wordpress.com
Founded in 2010, International TEFL Academy is a world leader in TEFL certification for teaching English abroad & teaching English online. ITA offers accredited TEFL certification classes online & in 25 locations worldwide and has received multiple awards & widespread recognition as one of the best TEFL schools in the world. ITA provides all students and graduates with lifetime job search guidance. ITA has certified more than 25,000 English teachers and our graduates are currently teaching in 80 countries worldwide.
Want to Learn More About Teaching English Abroad?
Request a free brochure or call 773-634-9900 to speak with an expert advisor about all aspects of TEFL certification and teaching English abroad or online, including the hiring process, salaries, visas, TEFL class options, job placement assistance and more.