Mar Del Plata, Argentina English Teaching Q and A with Chloe De Lancie
TELL US ABOUT YOURSELF!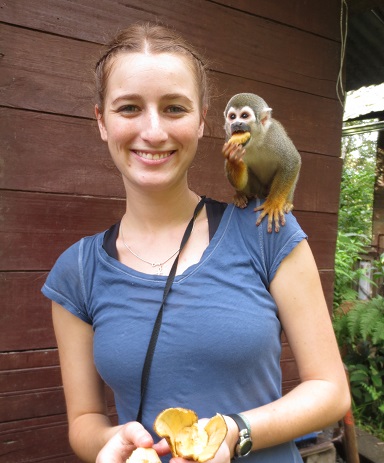 What is your citizenship?
United States
What city and state are you from?
Walnut Creek, CA
How old are you?
23
What is your education level and background?
Bachelor's Degree
Have you traveled abroad in the past?
Studied abroad
If you have traveled abroad in the past, where have you been?
All over Europe, Mexico, the Dominican Republic, Canada
If you have studied abroad in the past, where did you study?
Lyon, France
What sparked your interest in going to teach English abroad?
After having such an amazing year studying abroad in France I really wanted to find a way to spend another year abroad. It seemed like teaching English was the best way to do this. I know that I would love immersing myself in a culture and seeing different parts of the world.
What were some of your concerns before teaching abroad?
A main concern I had was that I wouldn't be a good teacher.

TEFL CLASS INFORMATION
What did your friends and family think about you moving and teaching abroad?
My friends and family were definitely supportive, but of course concerned for me too. Everyone was excited for my new adventure though.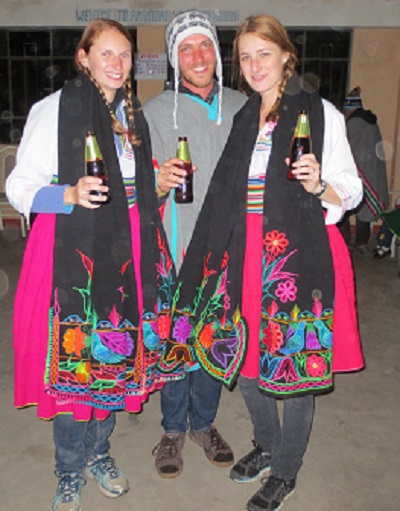 Why did you decide to get TEFL certified and choose International TEFL Academy?
It seemed like getting TEFL certified was the smartest move if I wanted to increase my chances of getting a job abroad. I was planning to go abroad with a good friend and the reason I chose International TEFL Academy was for the good reviews and the helpfulness of the advisors we both spoke to. They answered a bunch of our questions and we felt like we would be supported if we ever had any problems.
Which TEFL certification course did you take?
My friend and I both took the online TEFL course.
How did you like the course?
I found the practicum (practice teaching) portion of the course to be the most interesting. It definitely helped me get the hang of tutoring others. I sometimes felt that the reading could be a bit dry but that overall it was very instrumental in making me effective in the classroom. Many of the tasks made me feel like a teacher and forced me to think outside of the box.
How has your TEFL training helped you in your current teaching position?
My TEFL training has helped me feel more confident in a classroom. It has also provided me with the tools necessary for teaching, such as how to plan a lesson with an introduction, warm up, activity, etc... Also, it has provided me with ideas on topics to teach as well as activities to use during my lessons.

TEACHING ABROAD IN MAR DEL PLATA, ARGENTINA

Which city and country did you decide to teach English in and why?
I decided to teach English in Mar del Plata, Argentina. There was something about Argentinian culture that intrigued me but I didn't go to Buenos Aires like most people because it just seemed too big and chaotic for my taste.
How long have you been in this country and how long do you plan to stay?
I have been in Argentina for 7 months and I plan on staying a few months longer.
How did you secure your English teaching job?
My first teaching job was secured through a teaching program (which I don't recommend) and after that I went to different institutes offering my services. I also hung up flyers in cafes to get private students to tutor.
What school, company, or program are you working for?
Many!
How did you get your work visa?
Like all English teachers in Argentina, I don't have work visa. There's not much thought put into it; I just show up, give my class, and then the institutes pay me cash.
Tell us about your English teaching job!

When I was part of a teaching program I was working about 20 hours a week. Now I'm teaching much less, so I'm not able to save any money on top of my living expenses. For private classes I charge about 55 pesos for one hour. For classes at local institutes I charge about 100 pesos per hour. I've taught everything from children to business professionals.
How did you find somewhere to live and what is it like? Do you have roommates?
Since I came to this city through a teaching program, the institute that I was placed with that found me an accommodation. I live with an Argentinian couple. They are amazing people who have been so supportive and generous, I can't imagine having had this experience without them.

COUNTRY INFORMATION - FUN!
Please explain the cultural aspects, public transportation, nightlife, social activities, food, expat community, dating scene, travel opportunities, etc.
Food: the most common foods here are empanadas, chicken milanesas, and anything that can be barbecued. It's all delicious! Everyone here drinks mate.

Public Transportation: In Mar del Plata the public transportation is great. With the bus system it's easy to travel around the country and see new cities on the weekends.




Nightlife: There are many many different places to go out. Going out starts around 2 am. People don't go home until around 6am, at the earliest. That was a major adjustment.

The dating scene: Dating here doesn't seem so different from home, sometimes frustrating, sometimes wonderful. Except the people are more beautiful!

Culture: The people here can be quite different. They speak very loudly and often are all speaking at the same time, so sometimes it's hard to follow what's going on. They get very worked-up about conversations I had never thought could be exciting. It's entertaining!

Social activities: A typical night-out for my group of friends might include getting together to drink mate or going to a café for dinner. Or both.
COUNTRY INFORMATION - MONEY
What are your monthly expenses?
I don't pay rent or utilities, so I can only say what my other living expenses are. I would say I spend about 500 pesos a month for food and usually a couple hundred pesos for social activates (going out, taxis, alcohol, etc...). I spend less than 200 pesos for transportation. Finally, for my phone costs, I put aside just about 50 pesos a month.
How would you describe your standard of living?
I would call it average. I have hot water and gas, which is not something that is a standard like it is back home in California.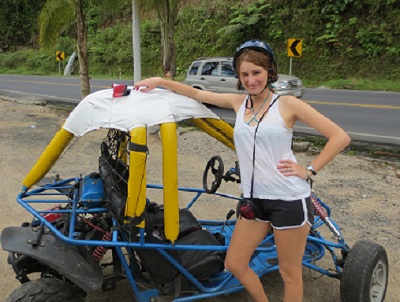 In your opinion, how much does someone need to earn in order to live comfortably?
Because I don't pay rent and utilities right now, I can only guess that, without rent, someone would want to have an extra 1,000 pesos.
ADVICE FOR PROSPECTIVE TEACHERS IN ARGENTINA
What advice would you give someone planning or considering teaching abroad in Argentina?
I would recommend that they consider what they want to get out of the experience and what their goals are while abroad. These are the factors that truly matter in where someone should have this experience.
Founded in 2010, International TEFL Academy is a world leader in TEFL certification for teaching English abroad & teaching English online. ITA offers accredited TEFL certification classes online & in 25 locations worldwide and has received multiple awards & widespread recognition as one of the best TEFL schools in the world. ITA provides all students and graduates with lifetime job search guidance. ITA has certified more than 25,000 English teachers and our graduates are currently teaching in 80 countries worldwide.
Want to Learn More About Teaching English Abroad?
Request a free brochure or call 773-634-9900 to speak with an expert advisor about all aspects of TEFL certification and teaching English abroad or online, including the hiring process, salaries, visas, TEFL class options, job placement assistance and more.