Bilingual Korean Professors, Privilege of English Speaking Countries, and Planning for Life after ESL

Bilingual Korean Professors, Privilege of English Speaking Countries, and Planning for Life after ESL
By: Ryan Thompson
Random Story From a Random Day Living in Yeosu, South Korea
I was invited to visit an island off the Southern Coast of South Korea. The Korean teacher, who invited me, had basic conversational English skills; which is better than most in this small countryside city. The last thing I expected was a day of fluent English conversation. We met up with a group of Koreans. I was the only Westerner and the only one under thirty. Within the group were a few Koreans that grew up in South Korea, but emigrated to the United States. One of them was the definition of eccentric. He had worked as a professor in several universities throughout Canada and along the east coast of the states East Coast of the States. I couldn't help but marvel at the history he had lived through. He had been a child during WWII, lived through the Korean war when it was a third world country; he had watched South Korea rise to almost top 10 economies in the world. Then, he moved to Canada and the United States to teach philosophy.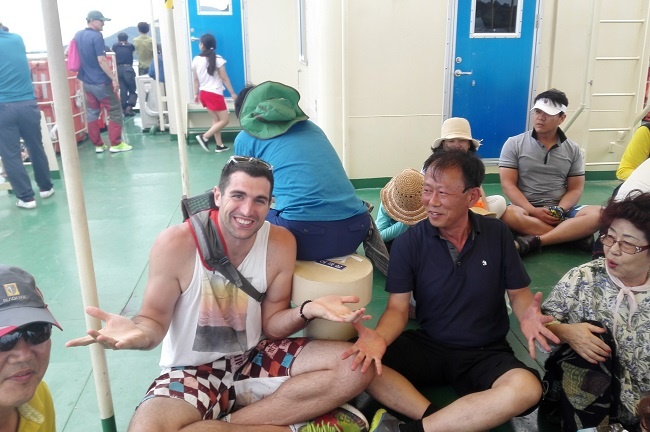 As we hiked a small island off the coast of Yeosu in South Korea, he ebbed and flowed out of philosophical story tellings and preached his way of life to the group. I tried engaging with questions, but most of the time he navigated around them. Either because the questions needed to be figured out for myself or he just wanted to advocate the authority he had accumulated throughout his life. All the other members were Korean with mixed English ability. The professor would share in Korean language then switch to English to explain for me. He told me it would be a great tragedy if I didn't become fluent in Korean and also scoffed at my plan to go live in Europe after Korea. He said that I already lived in a land the conquered everything - I needed to experience a country that never invaded anyone. This was one of the times he wanted to preach his view and then change topics because I tried to question but had no luck of keeping our conversation on this topic. A simple quote has stuck with me that he said during one of his spiels..
"Your home is wherever you are needed most."
One minute he broke down an extremely complex Nietzsche quote; the next moment, he shared where he found the shoes he was wearing. Turns out, they were someone else's garbage. He found them on the side of the road. He stared off into the deep blue sea and stated that this would be a perfect place to be buried. Absolutely eccentric with the potential of genius, depending on your definition.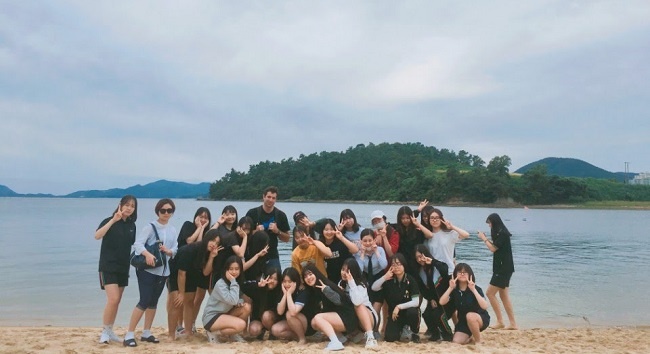 These are the random stories you can't make up when you say yes to opportunities to mix with the locals. The island, Geumodo, is a perfect mix of hiking trails and beautiful ocean seascape, matched with an interesting crew that I would of never gotten a chance to meet back home. While staring off into the vast aqua sea, my group started to get loud and egg on one of the female members. I had no clue what they were encouraging her to do because they were all speaking in Korean. All of a sudden, everyone was silent. Everyone focused on the lady and she started to quietly sing some sort of Italian song. Within a minute, she cast into an overpowering opera voice that echoed in the forest and spread out into the sea. The rest of the group joined in as background voices. I stood there in disbelief on how I ended up on in island in South Korea hiking with 60 year olds listening to an Italian opera. What a world.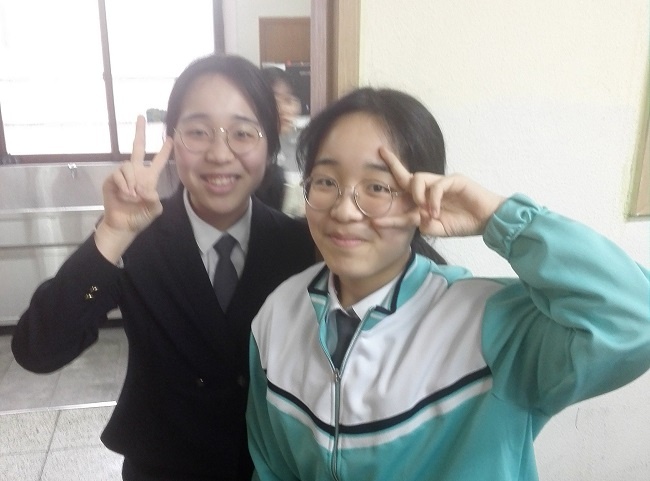 Teaching English and Living in Another Country Teaches You How To Live
You are moving to another country to teach English. You are a master of speaking English, but an infant in every other aspect of life. A routine bank stop to set up your account back at home will turn into a multi-hour adventure or headache depending on your view. Luckily, I had my co-teacher help me in the bank, but it still was a challenge. Korean paperwork in 한글; exactly what the hell are those funny characters?! For those not familiar with Korean, that means Korean language. My co-teacher, bank teller, and I had our translation apps open as we worked to understand what to do. I must of signed my name 30 different times on documents that could have stated my vital organs would be forfeited. Everything was in Korean with no translation in sight.
Challenges like this will give you frustration, but it can also give you two-fold gratitude. Appreciation of how many things you can do in your home country as a fully functional human being. The second form of gratitude might be when you radiate at the smallest gestures. Unfortunately, this fades over time if you aren't careful. You need to be relentless with your effort to keep gratefulness alive for those small acts of kindness you were once so grateful for when you entered the country.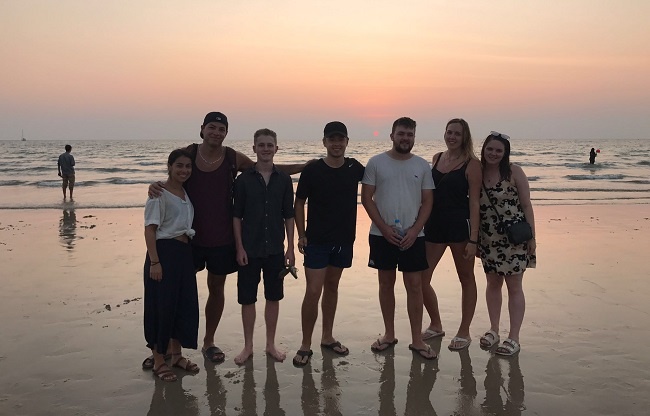 Don't Stress + Be Vigilant in Your Development
Balance: Be Present while Planning for Life After ESL
You are going to be an awful teacher day one. That is a fact. Some will be extraordinarily awful to start like I was. Luckily, you will have mandatory practice after practice after practice. You will get the opportunity to level yourself up. The freedom to work on your skills or you can coast. You need to be vigilant with your own development. Inside and outside the classroom.
Do you want to find out how to teach English in another country?
Do you want to plan for life after ESL?
Follow me on instagram @journeyskorea and DM any questions.
My name is Ryan Thompson. I was born and raised in Rhode Island. Growing up didn't happen for me in University or at my first corporate job. Luckily International TEFL Academy was there as a life raft. They didn't make the changes but they absolutely assisted in my pursuit to challenge the path of least resistance. I am now closing out my second year teaching English in South Korea and will be heading into year number 3.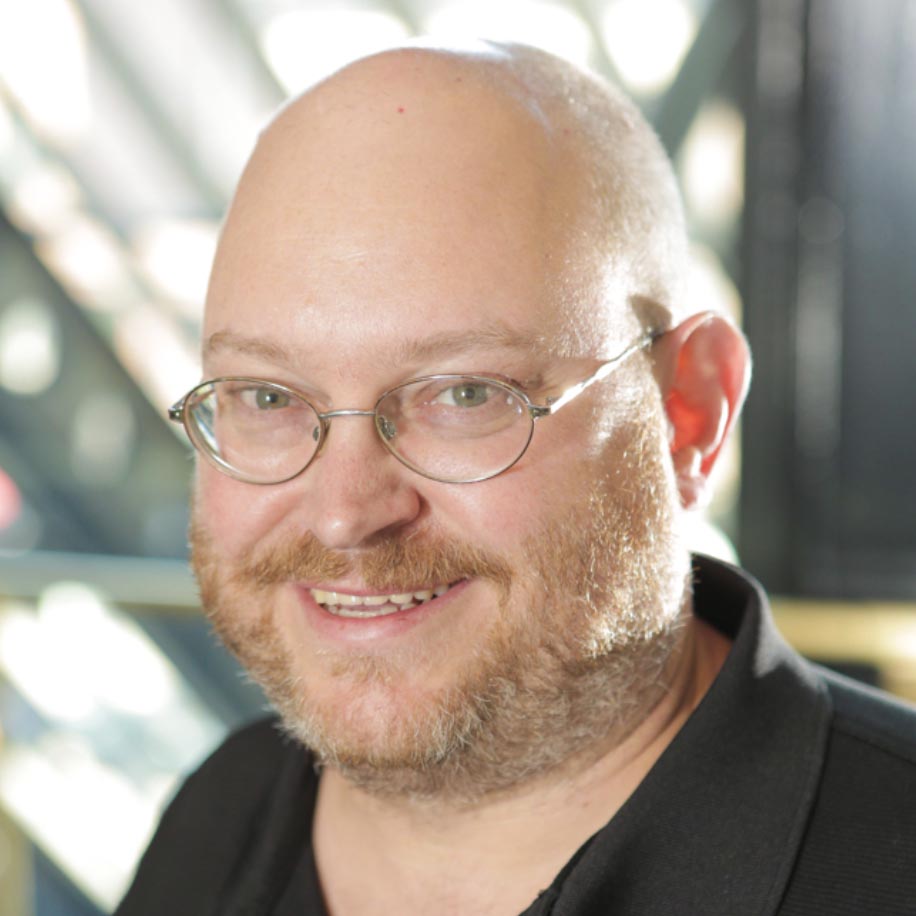 John Bentley is Co-Founder & Senior Writer for International TEFL Academy (ITA), the world leader in TEFL certification for teaching English abroad. A graduate of Harvard University and the Medill School of Journalism at Northwestern, John is a recognized expert in the field of TEFL. His articles have appeared across the field's top websites, including GoAbroad.com, StudyAbroad.com, InterExchange, GoOverseas.com, Adventure Teaching, & many others. He has also spoken as an expert on Teaching English Abroad & TEFL certification at major conferences like MeetPlanGo and Lessons from Abroad (LFA) in Portland & San Diego.
Want to Learn More About Teaching English Abroad?
Request a free brochure or call 773-634-9900 to speak with an expert advisor about all aspects of TEFL certification and teaching English abroad or online, including the hiring process, salaries, visas, TEFL class options, job placement assistance and more.