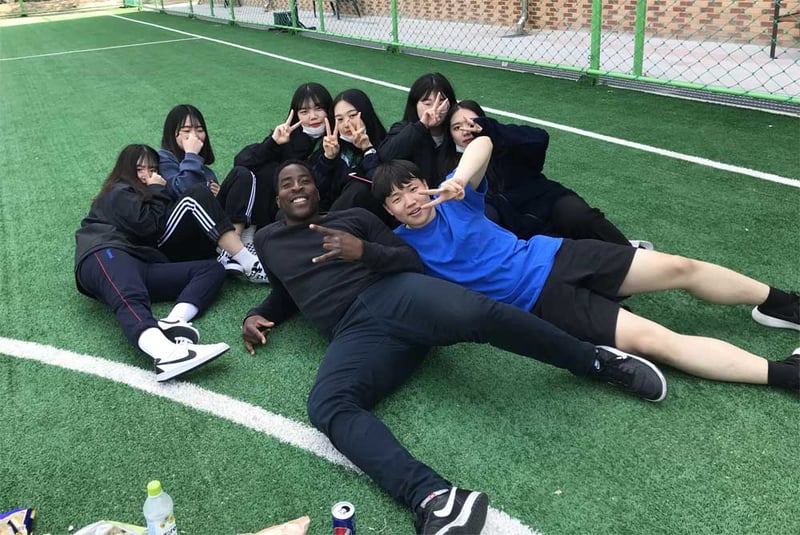 Teaching English in Korea: Private vs. Public Schools, What's Better?
Those interested in teaching English in Korea will need to decide whether they want to teach in a public school or in a private school (private language schools in Korea are often referred to as hagwons). Many positions are similar in that they involve teaching English to school children and teachers in both private and public schools can expect excellent benefits, including free furnished housing, reimbursed airfare, paid vacation and salaries that enable the teacher to save $800 - $1,000 a month after expenses (sometimes even more).
Private language schools tend to offer more variety in terms of work schedules, class size, curriculum, and pay, which tends to be a bit higher than in public schools, where the set-up tends to be more standardized. Those teaching in public schools will typically enjoy more paid vacation and slightly fewer working hours each week. Also, public school positions are more likely to be found outside of major cities and those teaching English in Korean public schools will likely have few if any foreign colleagues.
Those looking to teach in either public schools or private schools will interview and apply for jobs in advance in their own country prior to their departure for Korea. All teachers will also receive their work visa prior to their departure.
Recruiting & Hiring
Public Schools – The procedures and calendar for recruiting English teachers for Korean public schools is far more rigid and competitive than it is for hogwans. With some exceptions, applications are typically accepted and interviewing begins in at the beginning April for August/September start dates, and on October 1 for February/March starting dates. Many of those who teach English in Korea in public schools will get hired through official government programs that are largely based on region. Some of the more popular programs include EPIK (all of Korea, except for metropolitan Seoul), GEPIK (suburban Seoul area), and SMOE (within the Seoul city limits).
Positions are limited and are filled on a first-come-first-served basis for qualified applicants. It is critical that applicants have all of the required documents prepared to submit as soon as applications are accepted. These documents, which can take up to three months to obtain, typically include:
Hard copy of university diploma
Sealed university transcripts
Updated Resume
Valid passport valid at least 18 months past planned start date in Korea
National criminal background (obtained from the FBI in U.S. and can take 8-12 weeks to process)
Letters of Reference
Applicable program application forms
Letter of proof of professional teaching experience (for professional teachers) and/or TEFL Certification
Private Schools – Because private schools (typically known as hogwans) are not necessarily beholden to the official academic calendar of public schools and due to the fact that there are far more positions at hogwans than there are in public schools, demand for English teachers is so high that schools are hiring year-round and the job market is less competitive. Still, those interested applying for private school positions in Korea should will need to provide most of the same documents listed above (national criminal background check, university diploma, sealed university transcripts, for example) and should count on process of interviewing, signing a contract and making all of the necessary arrangements for visas and travel to take 2-4 months on average.
* International TEFL Academy enjoys partnerships with several government-recommended recruiters for public school programs in South Korea. These recruiters assist our student and graduates with the application process for English teaching positions in both public schools and private schools in Korea.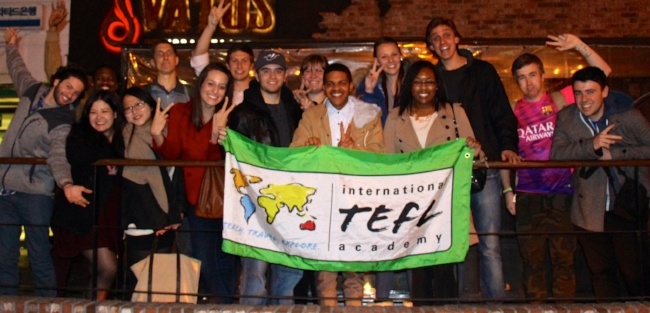 Monthly Salaries Teaching English in Korea
Public Schools
First-year teachers: 1.8 – 2.0 million KRW (approximately $1,600 - $1,800 USD) per month.
Experienced teachers: 2.0 – 2.7 million KRW ($1,800 - $2,400 USD) per month
Private Schools
Experienced: 2.1-3.0 million KRW ( $1,900 - $2,750 USD) per month
First-year teachers: 2.0-2.1 million KRW ($1,800 - $1,900 USD) per month.
Paid Vacation*
Public Schools: 18 days and 13-15 national holidays
Private Schools: 7-10 days and 13-15 national holidays
* Schools in both the private and public sectors can dictate when teachers may take their vacation.
Typical Working Hours
Public Schools: 8:30 a.m. – 4:30 p.m. (22-24 hours a week in class)
Private Schools: Varies, but typical shifts can last from 09:00-5:00 for Kindergarten-Elementary positions, or perhaps 1:00 p.m. – 9:00 for those teaching older students; some private school positions may also entail teaching later in the evenings and/or on weekends
Class Size
Public Schools: 20-30 students per class
Private Schools: Typically under 15 students per class
Number of foreign teachers working at a single school
Public Schools: Usually 1-2 foreign teachers per school (can be more at bigger schools)

Private Schools: 10-50 English teachers per school (sometimes more)
Airfare, Accommodations, and Bonuses
Teachers at both public and private schools can both expect to receive free housing, free/reimbursed airfare and severance bonus of one extra month's pay after completing their 12-month contract.
Founded in 2010, International TEFL Academy is a world leader in TEFL certification for teaching English abroad & teaching English online. ITA offers accredited TEFL certification classes online & in 25 locations worldwide and has received multiple awards & widespread recognition as one of the best TEFL schools in the world. ITA provides all students and graduates with lifetime job search guidance. ITA has certified more than 25,000 English teachers and our graduates are currently teaching in 80 countries worldwide.
Want to Learn More About Teaching English Abroad?
Request a free brochure or call 773-634-9900 to speak with an expert advisor about all aspects of TEFL certification and teaching English abroad or online, including the hiring process, salaries, visas, TEFL class options, job placement assistance and more.