The World Is My Oyster… Teaching English in Chiang Mai, Thailand
By: Collen Kriel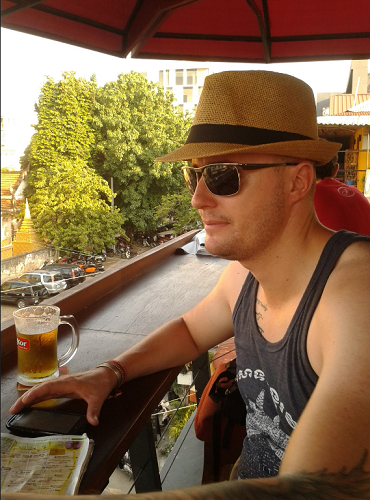 The main reason that my girlfriend and I decided to leave our corporate jobs and move across the world to Thailand was that we wanted to travel more. We have a real passion for travel and have an ever-growing Bucket list. However travelling from South Africa involves long and expensive flights to most destinations. We were tired of having to save for a year to afford an awesome overseas holiday.

We had always wanted to explore Asia more after a holiday to Thailand 2.5 years ago, so making the decision to move to an Asian country and complete our TEFL course through International TEFL Academy was an easy one.
The adventure started in April 2014
We left South Africa on the April 19, 2014 with a sense of overwhelming excitement. We had done it. The research was done, all the stuff was sold, and we were climbing onto a plane to Bangkok, then a flight straight to Phnom Penh.

With the time differences we were on a plane or in an airport for nearly 24 hours. But that couldn't put a damper on our excitement. We were exhausted when we finally arrived in Phnom Penh, but the adrenaline kept us going for a good few hours before the exhaustion finally kicked in.
The Craziness and Awesomeness of Cambodia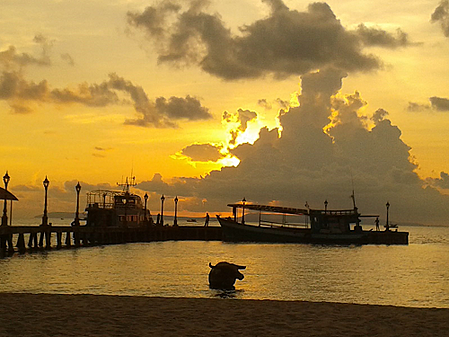 We would be studying our TEFL course onsite in Phnom Penn Cambodia for two weeks, then moving onto Pattaya in Thailand for the last two weeks of the second half of the course.

We had decided to have a week long holiday in Phnom Penh before starting our course. This was the best decision as it allowed us to explore the city and get a sense of Phnom Penh. As you won't have a lot of free time during the course, it really is great to arrive early and get to immerse yourself in your surroundings.


Phnom Penh

Phnom Penh is a city filled with unbelievably crazy traffic, incredibly friendly people, great restaurants and many 'happy hours'.

During our weeklong holiday, we had the privilege of meeting some incredibly knowledgeable and kind people. We experienced the sheer horror of the atrocities caused by the Kemer Rouge. We ate great food and enjoyed sunset drinks overlooking the river.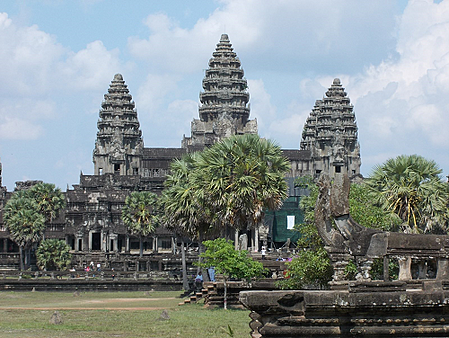 Siem Riep

As part of our TEFL course, we went to Angkor Wat – a destination that was definitely on our Bucket list. It was a trip that would not disappoint. The sheer beauty and size of Angkor Wat and Angkor Thom are mind-blowing. Photos don't do it justice and you have to experience it for yourself to truly believe it. We managed to tick Angkor Wat off our list, but then replaced it with a balloon trip that goes over Angkor Wat.
Sihanoukville

Before crossing the border into Thailand we spent a weekend in Sihanoukville. It was awesome to be at the coast and caused much deliberation about whether we wanted to move to Chiang Mai (as originally planned) or settle down in a coastal town.

We knew the next two weeks in Thailand were going to be hectic with our days filled with lesson planning, our teaching practical and Thai lessons, so we didn't plan to exert ourselves to much. Sihanoukville was great with plenty of time just relaxing on the beach and eating some great seafood.
Our new home - Chiang Mai Thailand
So even though there was much discussion about whether we move to Chiang Mai or settle down in a coastal town, eventually the decision was easy and we haven't regretted it for a second.

We have been in Chiang Mai since 25 May and have tried to see as much of it as possible. We haven't covered a fraction though and our plan is to explore it to death. There is just so much to do here that the to-do-list is ever growing.


Pai

We took full advantage of our first long-weekend in Thailand and planned a trip to Pai. Located just three-hours outside of Chiang Mai, Pai is a small, sleepy town filled with awesome restaurants and bars and surrounded by stunning scenery. We had heard awesome things about Pai and we would not be disappointed. Our four-day weekend was so laid-back and fun. We got to go on a fantastic drive through the mountains surrounding Pai and explored the amazing waterfalls.

So in our three months since leaving South Africa we have managed to see and do quite a bit. However there is so much out there that we want to see and that's just our Asia list. From Vietnam, Hong Kong, Japan, Bali, Malaysia, Indonesia, as well as the rest of Thailand; the list will constantly be growing. And we can't wait to start ticking them off.
About the author: Collen Kriel is 33, from Johannesburg, South Africa with diplomas in Sales Management, Business Management and a certificate in Digital Marketing. He was an Account Manager in a multi-national IT company before deciding to embrace a different way of life and hopping on a plane for Thailand.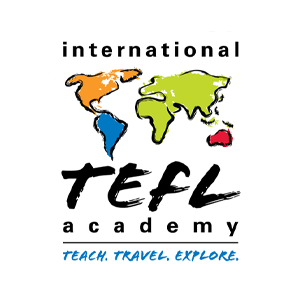 Founded in 2010, International TEFL Academy is a world leader in TEFL certification for teaching English abroad & teaching English online. ITA offers accredited TEFL certification classes online & in 25 locations worldwide and has received multiple awards & widespread recognition as one of the best TEFL schools in the world. ITA provides all students and graduates with lifetime job search guidance. ITA has certified more than 25,000 English teachers and our graduates are currently teaching in 80 countries worldwide.
Want to Learn More About Teaching English Abroad?
Request a free brochure or call 773-634-9900 to speak with an expert advisor about all aspects of TEFL certification and teaching English abroad or online, including the hiring process, salaries, visas, TEFL class options, job placement assistance and more.