Life at La Mitad Del Mundo - Teaching English in Cayambe, Ecuador
By: Jamie Belisle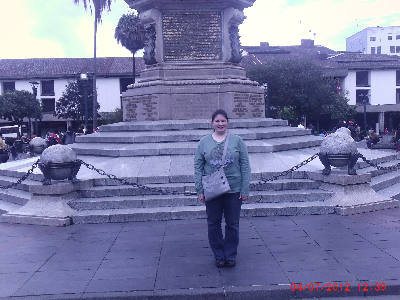 Let me begin by saying that there is never such a thing as a simple start or too small of an adventure.
Even the smallest of things can change your life forever. My name is Jamie Belisle. I'm originally from just outside of Detroit, Michigan. Currently, I'm 26 years old. I graduated from Grand Valley State University in the spring of 2010 with a teaching degree in English and History. Upon graduation, I began searching for teaching jobs. At this time, the economy had a fairly rough time, and it was difficult to find teaching jobs. I'd always wanted to travel and teaching EFL was a perfect way to see the world. I knew that there were opportunities available. I was lucky enough to have had a friend who had already taught English overseas, and through some connections, I was able to find a teaching job overseas in China.
Finding International TEFL Academy
While my experience in China was certainly eye-opening and definitely an adventure, I knew that I could do more overseas. I was only a year out of college. Exploring China, making wonderful friends and even learning decent Mandarin were among the highlights of my adventures. However, many doors were still closed to me without a TEFL certificate. After searching around online, I had the best of luck with International TEFL Academy. My advisor, Ian, was incredible and was willing to discuss my options at length with me via Skype even while I was still teaching abroad in China. He was even willing to meet with me at odd times to fit both of our schedules and time zones. I eventually chose to complete the Online TEFL Course, and worked with Julie Prough. She provided excellent feedback and constant communication, both during and after the course.
I asked Julie for advice, as she had some experience in Chile. One of my main goals for taking the TEFL course was to find a position in a Spanish-speaking country. While I did earn interviews with some schools in Chile, I also searched for other schools in other Spanish speaking countries as well. However, with some help from my instructor, I eventually received a teaching position through Wall Street in Ecuador.
Ecuador and Cayambe: The Arrival
Arriving in Ecuador was fascinating. Quito is the second highest capital city in the world, and the city where I teach is about two hours to the north of Quito. To arrive in Cayambe, one must travel through a winding mountain road (the Panamerican highway...La Panamericana, as they call it here). The route itself has a breathtaking view of the Andes mountain range, volcanoes that are scattered throughout the area, and tiny mountain villages that are often home to the indigenous Incan people that were here long before the Spanish conquered Ecuador. Cayambe is a small village, home to maybe 10,000 people at the most. It is located at about 10,000 feet, and it sits at the foot of a dormant volcano of the same name. The local people refer to it as "El Nevado", for it is snow-capped at its top.
The people are amazingly friendly. The manager of my center picked me up from the airport in Quito, along with one of my future students, and drove me to my new apartment in Cayambe. He had already arranged my apartment, which is directly across from my institute. It was also a fully furnished apartment. The first day, the staff at my center made sure to help me feel welcome and show me around the city!
Wall Street Institute: My New Home
Wall Street Institute is a well-known school throughout Ecuador and Latin America in general. It also has centers throughout Asia and Europe. The institute is a language based center that focuses on the student's ability rather than their age levels, such as in many traditional language schools or schools overall. Each new student has the opportunity to take a test to determine their placement within the program itself. This set up has been very interesting and also a unique way to interact with students. I know that every student in a certain class will be at the same level of language.
I teach about 5 or 6 hours a day and also teach three hours or so one Saturday a month. My students are of just about every age: I can teach students as young as eleven or twelve and there's no age cap for which students can study. Students generally sign up for three or four levels at a time, and these take place over the course of nine or twelve months, so this gives me lots of time to get to know all of my students. The number of students and teachers vary per center. At Cayambe, it is a fairly small institute compared to others in Ecuador, so I have roughly seventy students and am currently the only teacher. However, the larger centers will frequently have three or four foreign teachers.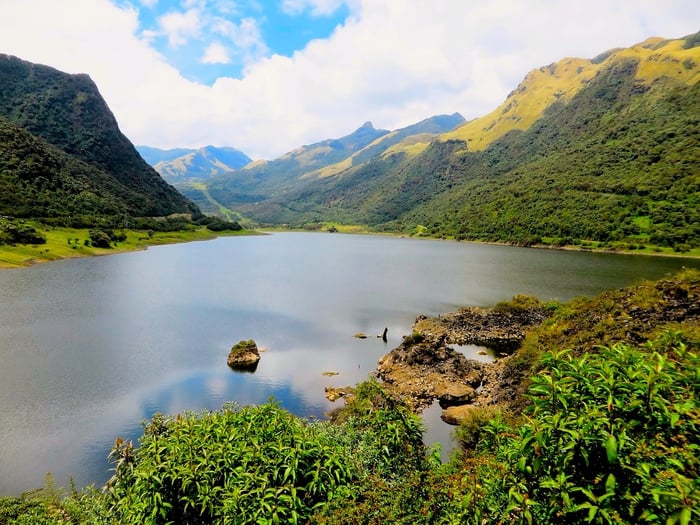 The center itself is English immersion. The school promotes an English-only environment that encourages students to practice their English in a safe place. The students must reserve classes with a receptionist and even ask for homework help in English. What a great idea! Students at language schools generally only use their target language in their individual classes. Many of my students will complain that their teachers in their "colegios" will teach them English in Spanish, or will only speak to them in Spanish, so they have very little opportunity to practice English. There are several types of classes, but on average I won't have more than 8 students per class. The school also does "Social Clubs", that allow students to interact with other students in every level. These can be events such as Halloween or Christmas parties, or possibly playing games, watching movies in English or any other fun events. We even took a field trip up the volcano to visit Las Cascadas de Cariacu (The Waterfalls of Cariacu)!
Life in Cayambe, Ecuador
Life in Ecuador is both exciting and laid back at the same time. While Ecuador is technically a third-world country, the people have lived this way for centuries and know how to "do without". For example, the water here is not safe to drink. I will even brush my teeth with bottled water just to be on the safe side. Many homes do not have a washer or dryer, but instead have other means of cleaning their clothes (or, they can take them to a laundry service very cheaply!). They use propane gas to cook and to heat their water for showers, and by doing this they can even do many things without electricity (which is often needed, at least here in Cayambe). However, the people are incredibly friendly, and they are always happy to talk with you and to share stories. They are especially eager to help you find out where you want to go, though sometimes you might find that the direction you're pointed in is not necessarily the direction you originally wanted to go!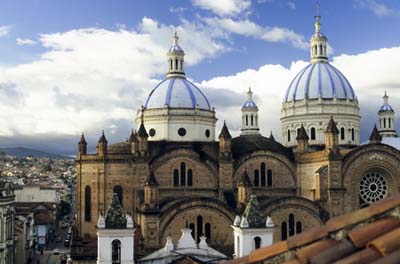 Cayambe is known for its rose production. Ever see the Rose Parade on New Year's Day? About 50-80% of the roses used for the floats come from Ecuador, and the majority of those roses come from Cayambe. Many of my adult students want to learn English to improve their communication with their international clients at their rose companies. They are very excited to tell me stories of their daily communication with their clients and often come to me for advice about different things that might happen either in person or over the phone during their daily lives.
It is also very easy to learn and to speak Spanish here. The accent is very neutral and the people speak Spanish at a very natural speed that makes it easy to practice. My Spanish has improved immensely and hopefully soon I will learn if I qualified for a recent test that I needed in order to be able to teach Spanish in the United States!
My blog: I do go into quite a bit of detail about my personal experiences and adventures abroad in Ecuador at my travel blog here: http://lamitaddelmundo26.blogspot.com/.
A Huge Thank You to ITA:
I know that I mentioned some names earlier in this essay, but I wanted to forward a huge thank to both Ian, my original advisor, and Julie Prough (my instructor). I have learned a lot both about myself and the world through my experiences teaching abroad and I know that I would not be here today were it not for their continued assistance and encouragement.
Founded in 2010, International TEFL Academy is a world leader in TEFL certification for teaching English abroad & teaching English online. ITA offers accredited TEFL certification classes online & in 25 locations worldwide and has received multiple awards & widespread recognition as one of the best TEFL schools in the world. ITA provides all students and graduates with lifetime job search guidance. ITA has certified more than 25,000 English teachers and our graduates are currently teaching in 80 countries worldwide.
Want to Learn More About Teaching English Abroad?
Request a free brochure or call 773-634-9900 to speak with an expert advisor about all aspects of TEFL certification and teaching English abroad or online, including the hiring process, salaries, visas, TEFL class options, job placement assistance and more.