My Top 3 Inspirations for Teaching English Abroad
In January 2015, I found International TEFL Academy while searching for my next "career" move on Craigslist. Just moved to San Diego with no plan on what to do. The only thing I knew was I did not want to work in corporate America anymore. Having said that, I have come to realize that it was not the job that was the issue. My relationship to that job was awful and of my own doing. Sometimes in life we don't have control over what happens to us, but we always have control over the meaning we give to what happens to us. In this case I had control over both. For whatever irrelevant reason, I was miserable at work.
My initial conversation with Jessie at International Academy was in January of 2015. I put ITA in the background for about six months. I moved to Portland, Maine, after only being in San Diego for a few months to be with my girlfriend at the time. I was still not finding the "perfect" position. So I reached out to Jessie again who is absolutely amazing. Not only did she answer all my ridiculous questions and concerns, but did so in great detail. This time around I enrolled in the TEFL Academy online course and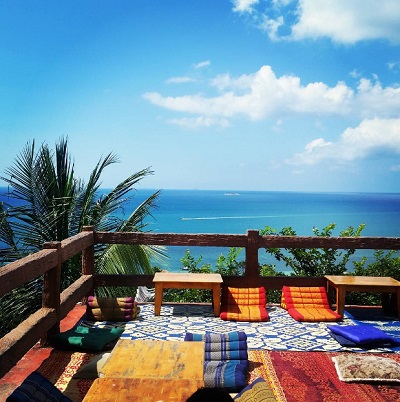 am so thankful I took that first step.
I gave myself until the end of the course to find a corporate job. If the right job was not discovered, then I was off to another country to teach English. The time spent in Portland was one of the best in my life, so I was not running away that is for sure. However, it was not sustainable with the hopes and dreams that are within me. Teaching English in South Korea is helping unlock those.


The reasons people teach English abroad can vary widely. The obvious one is they went to school for English and want to be life-long teachers. Some people want to be able make a sustainable salary while traveling & living abroad. Some people want to learn a new language. Some people want to be fully immersed in a new culture. Some people want to take a vacation for a year and party. There are many more I am leaving out. None of these were my primary drivers. Some were secondary.

Here are my top 3 reasons I wanted to teach English in another country
Go backwards to go forwards. Simplify Simplify Simplify. I needed to make my life simpler in many ways. Somewhere between high school and college, my inability to make decisions led to life choosing me instead of me choosing my life. No decisions is still a decision ironically enough. I'm pretty sure packing my life into a few bags and moving 7,000 miles away was a major life decision that simplified it in many ways. No car needed here. I wanted to stop keeping up with the Joneses. In this case, keeping up with the Kims. Minimalism is highly valued for life abroad. Being surrounded by other native speakers that are in the same boat helps.

Rolf Pott's said it best in Vagabonding "Travel's not an escape but a discovery." This couldn't be more true for my specific situation. I was not running from my life back home. I am currently looking within myself to find whatever given talent(s) are hidden in plain sight and will look to maximize them. Then flip them to the world around me. Sounds magical in theory; now just need to continue implementing this.
Stop focusing on everyone else. Being better than I was yesterday. Pretty sure living in another country not being able to fully communicate with 90% of the people will allow me to do this more so than back home. So much of my life the past few years was spent reading and hoping the change would happen instantly. I knew action needed to be taken but never knew the "correct" one to take. In a lot of ways the decision to get on that plane and come to South Korea was the first major life decision that I made and followed through with. Now it is all about focus on small daily progress with a clear beginning (stepping on the plane coming to South Korea) and ending (stepping onto the plane to come home).
At the end of this year, I will have so many great memories. In only five months I know this is the best decision I have ever made. Has it been the easiest time in my life? ABSOLUTELY NOT, but that is not what I signed up for.
"The obstacle in the path becomes the path. Never forget, within every obstacle is an opportunity to improve our condition."
-Zen Parable
To learn more about Ryan's adventures teaching English in South Korea, check out Jinhae, South Korea English Teaching Q&A with Ryan Thompson
A graduate of International TEFL Academy & a Teach Abroad Film Festival Finalist, Ryan Thompson is from Cranston, Rhode Island and teaches English in South Korea.
Want to Learn More About Teaching English Abroad?
Request a free brochure or call 773-634-9900 to speak with an expert advisor about all aspects of TEFL certification and teaching English abroad or online, including the hiring process, salaries, visas, TEFL class options, job placement assistance and more.