Anything Worth Doing Requires Effort - My Mexico TEFL Class Experience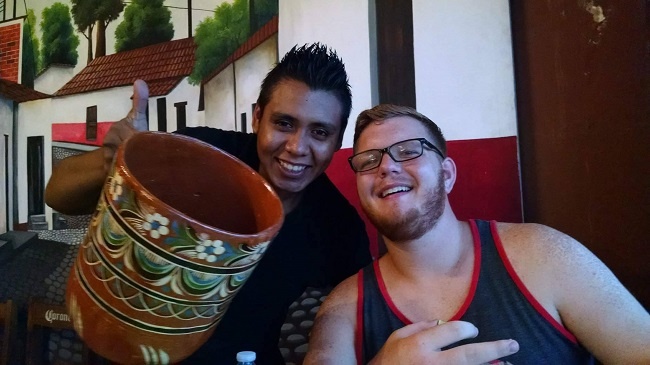 By: Jeffrey Rumpf
So, you're seriously considering teaching as a job and going abroad as an adventure. It is exciting, but there are also hurdles one must consider.

Are you financially able to deal with a drastically reduced lifestyle? Are you able to deal with the culture you move to? You will have to change; they won't change for you. Are you mature enough to accept the hands you are dealt each step of the way? And are you serious enough to not only pass the course, but to put in the time and effort in your new job abroad?
These are questions that are personal, and only you can answer them. And you may discover along the way (when reality sets in for particular circumstances) that you under or overestimated. All I can do is tell you my experience, with International TEFL Academy, and with my TEFL class in Puerto Vallarta, Mexico. It is worth noting that some of the experiences were extremely difficult, and are not necessarily representative of what another person will face, but they did happen to me.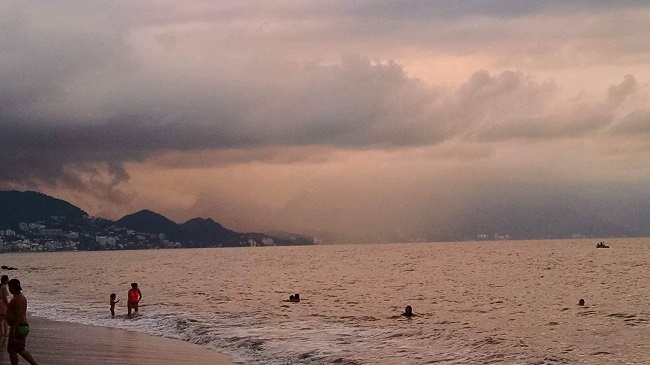 First, the process.
Questions. You must ask your own questions. You know you better than anyone else, so only you know what you need to know, to feel comfortable with the decision. Once I was able to determine I wanted to go through with this, I had to determine a location. My choices were three, but in reality, only two were realistic. I wanted Central America, Mexico, or Taiwan...but Taiwan was not realistic, especially financially. So, it came down to availability and timing, and Mexico won out for me. Costa Rica was my first choice, though, so...even from the get-go, it wasn't going exactly as planned.
The plane flight. Excitement, worry about luggage, about people meeting you...who are these people anyway? Will you recognize them when you meet them at the airport pick-up?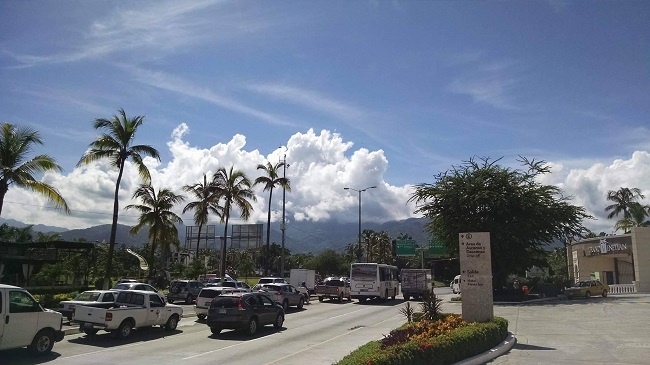 Everyone arrives with a happy spirit and anticipation. Meeting new roommates, seeing your accommodations. Decisions are made. You go out as a group and take your first foray into the town you will spend the next 30 or so days.
Classes begin. Work begins. But you need to learn the public transportation system. And you may have to negotiate local animals! Class starts with straight lectures, but rapidly changes to student participation. You, are part of every lecture. It's part of the process...standing in front of an audience, summarizing a topic after reading it minutes ago. That's how it goes, for week one. You are also assigned grammar topics that you will have to teach on.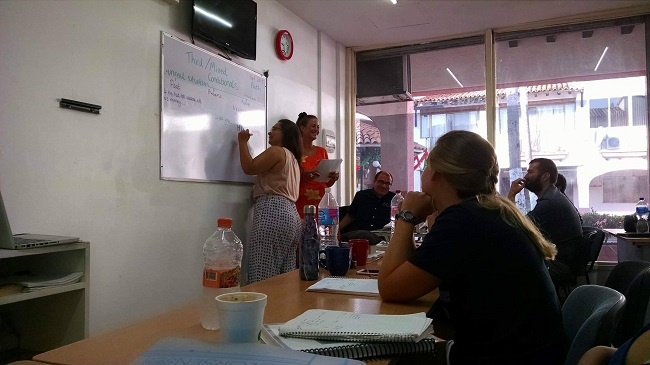 Week two, we ramp up further. Now, after morning class, you attend Learning Center classes, and observe different Instructors. Remember, there are multiple ways to teach...in schools, in Learning Centers, in Business Centers, online. You need to see each. You will be presenting your grammar topic this week. By the end of week two, you are learning lesson planning, and by week three, you are the teacher.
Week three, you are assigned the first of 10 teaching sessions. They will vary, so you will be acquainted with many circumstances--Learning Centers, Grade Schools, etc. You will quickly learn two things for sure. You underestimated how hard this would be, and Classroom Management is not just another topic! Especially in grade schools, your life just became classroom management.
To learn more about what the TEFL course in Puerto Vallarta entails, please read: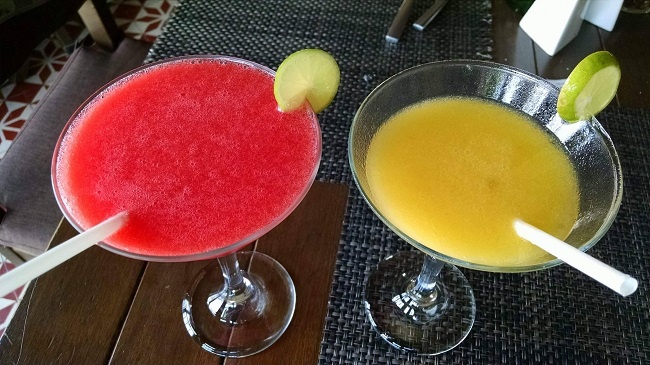 Also, the pressure ramps up to actually find a job, when this is done! Our Director will have met with us twice by the end of week three, with contacts and "feelers" sent out. I wound up with two Skypes on the other side of the world at the end of week three. So week three is busy. Morning classes, lesson planning, afternoon teaching, meetings about your job search, the actual job search, and Skype interviews...they take up almost all your time now.
By now though, on weekends at least, you've taken some time to get to know the city you are in. In my case, it's all about the beach. A tour of the city, a margarita (or two), a beach day, that's your down-time. Locals will express their opinion, and your new best friends will even sit on a shoulder! We had our crazy challenges too. By the end of three weeks, we experienced a flooded apartment (ankle deep), two earthquakes, and two close calls from hurricanes. You just can't plan for these. They test your mettle and commitment level too. Maybe where you choose to go, it will be smooth. Maybe challenges will be different. But expect the unexpected.
But since we came during Mexico's Independence Day, several pictures of the Fiesta must be included in any course description!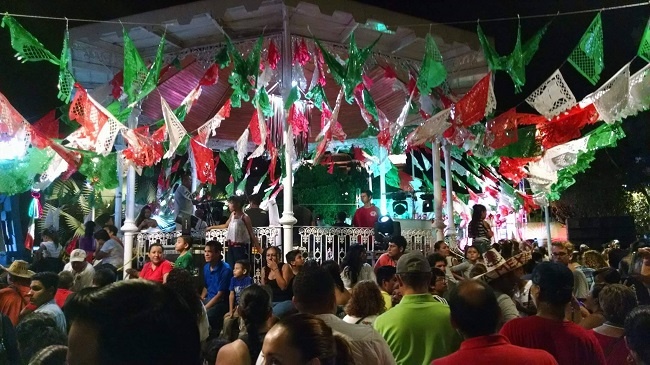 And by week four, you are still in classes in the mornings, lesson planning every day, teaching every day, and prepping for a new job. Oh, and departure planning, if you're not staying in the host city. It is a whirlwind, it is challenging, it is an adventure, and it is also work. If you put in the time and effort, you get what you came for...seeing the host city, meeting new people, and earning the certification you started this for. It's a challenge, in many ways. But you get what you earn. If you want it and are willing to work for it, that is!
Originally from New Jersey, I've lived in nine states. I've been an on camera Meteorologist for 20 years. I love to learn new things, experience what's in this world. In recent years, I've had a desire to work abroad, and have spent hundreds of hours in classrooms, so this provided that opportunity.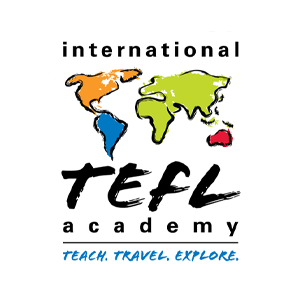 Founded in 2010, International TEFL Academy is a world leader in TEFL certification for teaching English abroad & teaching English online. ITA offers accredited TEFL certification classes online & in 25 locations worldwide and has received multiple awards & widespread recognition as one of the best TEFL schools in the world. ITA provides all students and graduates with lifetime job search guidance. ITA has certified more than 25,000 English teachers and our graduates are currently teaching in 80 countries worldwide.
Want to Learn More About Teaching English Abroad?
Request a free brochure or call 773-634-9900 to speak with an expert advisor about all aspects of TEFL certification and teaching English abroad or online, including the hiring process, salaries, visas, TEFL class options, job placement assistance and more.