How to Work, Live, and Tango as TEFL Certified Teacher in Buenos Aires, Argentina

How to Work, Live, and Tango as TEFL Certified Teacher in Buenos Aires, Argentina
Despite drawing frequent comparison to the great cities of Europe, Buenos Aires, Argentina maintains a distinctly South American flavor. One of the most populous Spanish-speaking countries in the world, visitors here experience an ideal mix of old-world elegance and contemporary cool. Teach English in Buenos Aires and explore this South American hotspot for yourself- not just as a tourist, but a local.
The home of nearly 15 million Porteños (the nickname given to inhabitants of Buenos Aires) hailing from mixed Italian, German, and Spanish descent, the city contains one of the most diverse populations inside Latin America. As a TEFL-certified English teacher in Buenos Aires, you will be able to easily find work in the city's numerous English schools and language institutes. Classes occur at all points during the day; early in the morning (before work), in the afternoon (during lunch), or later in the evening (after work).
How should you start to find your first English teaching job in Buenos Aires? Research as many institutions as you can through the Internet first, and examine the Argentina country profile to better determine when to begin applying for jobs. A TEFL certification, resume, and interview are all you will need to get started.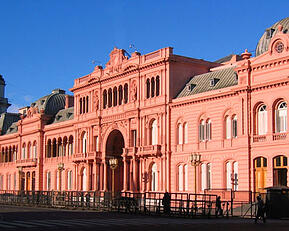 When searching for potential students to teach privately, many English teachers succeed by simply chatting up hostel, bar, and restaurant employees, or networking through current or previous students. The majority of Argentinean locals are looking to either learn English or improve upon their English language skills. With English being the lingua franca of international business and commerce, as well as popular entertainment worldwide, native English speakers are valuable commodities throughout the city.
As an English teacher in Buenos Aires, you will never be without a variety of after-hours amusements. This city constantly bustles with a vibrant, sensual energy. It is both the birthplace of tango and Latin America's Polo capital, while being filled to the brim with exquisite architecture besides. While teaching here, be sure not to overlook the literary history of the city- the legacy of Jorge Luis Borges may be best known to foreign readers, but many of his lesser-known local contemporaries also provide fascinating insights into the soul of this diverse destination.
World renowned for it's impressive cultural diversity, while teaching English in Buenos Aires, Argentina, you will find yourself immersed in European ambiance for a fraction of the cost. Establishing yourself in Argentina will typically cost between $600-$900 USD, before you begin making money as a teacher. Considering the average $2,400-$3,150 USD start-up cost of teaching in Spain, a career in Buenos Aires is much easier to attain at the outset. Wages here are modest, but given the low cost of living and the low value of the Argentinean Peso, English teachers can afford to live comfortably, travel, and take advantage of everything the city has to offer.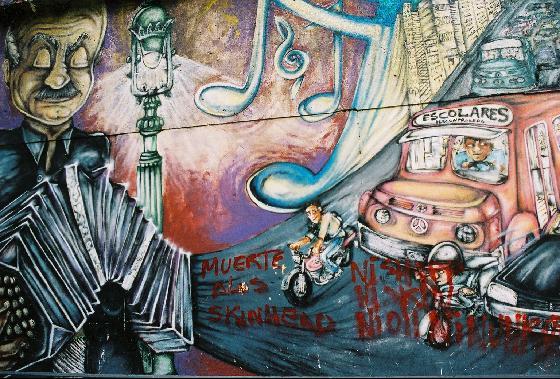 Whether you would prefer to catch a fútbol game inside a crowded stadium or taste-test wine at an intimate bodega, Buenos Aires offers diversions for everyone. Here are a but a few ideas:
Browse the selection of antiques at Mercado de San Telmo. Sift through years of Spanish trash, treasure and heritage.
Tuck into an enormous steak, seasoned and grilled to perfection. Argentinean steak is best paired with red wine- another one of the country's specialties.
Wander through the graves at the Recoleta Cemetery. The eternal residence of important Argentineans Eva Perón and Raúl Alfonsín, this cemetery has also been featured in a number of films due to its picturesque neo-classical mausoleums and tree-lined walkways.
Watch the street performers on Calle Florida. Tango singers, bands of musicians, and paving artists compete for your attention on this pedestrian-only cobblestone avenue.
The chance to teach English in Buenos Aires, a city that astounds, entertains, and educates it's foreign visitors, is the opportunity of a lifetime. Work here and immerse yourself in the culture of one of the world's most cosmopolitan communities.
Related Articles:
Contact the International TEFL Academy today and find out how you can become TEFL certified in Argentina or online, and begin your career overseas! Learn more about teaching English abroad or request a brochure to learn about TEFL training courses and a comparison of the most popular countries to teach English throughout the world.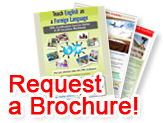 Founded in 2010, International TEFL Academy is a world leader in TEFL certification for teaching English abroad & teaching English online. ITA offers accredited TEFL certification classes online & in 25 locations worldwide and has received multiple awards & widespread recognition as one of the best TEFL schools in the world. ITA provides all students and graduates with lifetime job search guidance. ITA has certified more than 25,000 English teachers and our graduates are currently teaching in 80 countries worldwide.
Want to Learn More About Teaching English Abroad?
Request a free brochure or call 773-634-9900 to speak with an expert advisor about all aspects of TEFL certification and teaching English abroad or online, including the hiring process, salaries, visas, TEFL class options, job placement assistance and more.