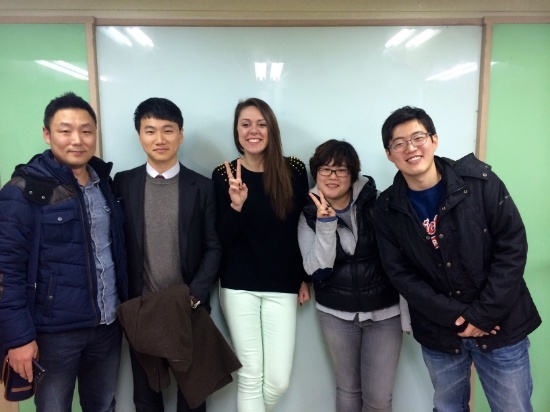 How to Maintain Your Relationships at Home While Teaching Abroad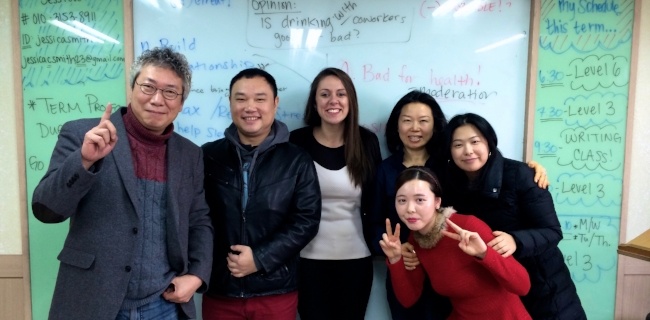 ITA Advisor and graduate, Jessie Smith, shares her firsthand experience.
"Mom, Dad, guess what! I'm moving to South Korea!" They were silent on the other end before my mom eventually responded with a simple, "why?"
I get it — I was a 21-year-old female that decided basically overnight that I was going to move 6,500 miles away by myself. I suppose I understand now why this idea doesn't sit well with everyone right away.
I had my concerns, of course: Who was going to pick me up from the airport? How am I going to fit my entire life into two suitcases? How am I going to get a cellphone?
You know, all the major stuff.
Turns out my parents had their fair share of concerns, too: How am I going to know my daughter is safe? What kind of healthcare is she going to have? How do we know she is living in a safe apartment?
You know, all the actual major stuff.
Keeping in touch with loved ones at home once abroad proved to be extremely difficult at first but it got easier. Here are some key tips on how you can maintain relationships with your loved ones back home and ease their concerns about your move abroad.
1. Remember, it's YOUR Job to Keep in Touch —
But wait, shouldn't everyone be reaching out to me, I'm the one who is busy traveling the world?!
No. You are abroad in a new country with a massive time-change that no one at home understands. Not to mention you have an entirely new work schedule that no one understands, either. It's 100% your job to figure out times to talk and to initiate these conversations.
People are not going to reach out to you because they assume you're busy, they don't know what you're doing. They don't want to bother you. Chances are, you have a pretty good gauge on what your family's daily routines and schedules are, so you're in charge of reaching out.
I made a conscious effort to communicate with my parents every single day because I knew these little messages put my loved ones at ease. You are never too busy to send a 20 second text. Take the time, be respectful of your loved ones concerns and keep the communication going on a regular basis.
Some suggestions for Apps to keep in touch: FaceTime, WhatsApp, Viber, Skype, iMessage.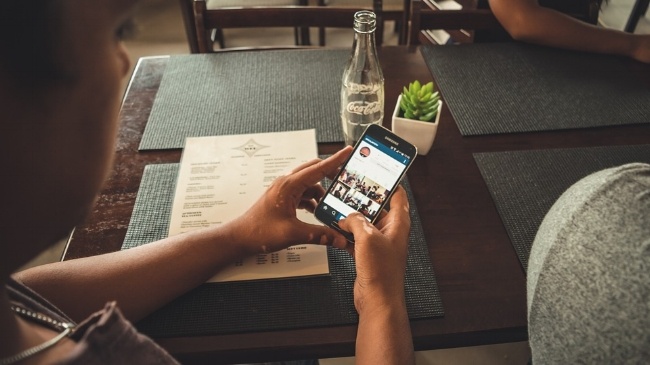 Meet other ITA students & alumni on the ITA Alumni Facebook group!
2. Stay Active on Social Media —
Facebook and Instagram will become 2 of your new best friends. These will not only be your key tools to sharing your best travel photos, but they will also prevent you from having to tell the same stories to different people over and over again.
Take time to post photos and write little blurbs and updates on social media. It takes a few minutes and it explains your new life and routine abroad better than words ever could. I tried to detail my experiences in Korea a million times over the phone, but I always found it impossible to do anything justice.
3. Start a Blog
Keeping a blog is another fantastic way to keep people informed on your day-to-day life and adventures. This prevented me from having to tell the same 45-minute story to my parents and then tell the same story over again to my grandma the next day. I would just write a long, detailed post on what was going on and send it around to everyone. From there, talking with people was more fun because we could talk in more detail about what was going since I knew they had read the blog.
Blogs are a lot of work, but they also turn into great keepsakes and you can even use them down the line in your resume . Reading back on old posts now that I'm home has been an incredible way to reminisce my time abroad.
How to get started with your blog? This article will provide you with the info you need: 6 Tips for Maintaining a Blog While Teaching English Abroad

4. Send Care Packages Back Home
What? That's a lot of work!
I know, it's a ton of work actually. It's worth it. Write a handwritten note, go out and buy some cheap souvenirs, and grab some food menus from places you frequently eat. I cannot begin to express how much my parents enjoyed receiving these packages.
Just walk around town and try to grab a few things that depict your daily life abroad. Sending these packages seemed like such a headache at first. I finally realized that I didn't need to speak fluent Korea to go to post office and that it wasn't even THAT expensive to send a small box of stuff via snail mail.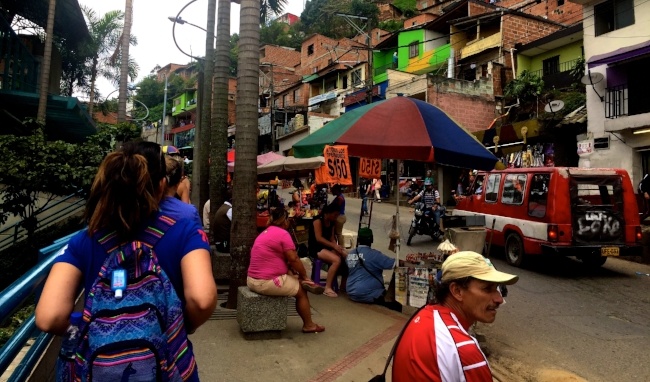 4. Explain Your New Daily Routine in Detail
Who do you hang out with? What do you eat for lunch? What did you teach in class today?
Chances are your new routine abroad looks nothing like your old routine back home. I mean, that's why you left on this grand adventure, right?
I was making friends from all over the world, eating food that I never knew existed, and starting a new job that I'd never done before. Eventually all of these learning curves become your new normal, your new average day. To everyone back home, this stuff is really strange and interesting, just like it was for you. Try to detail all of the quirky cultural differences and nuances of your day.
My European coworkers were constantly making fun of 'how boring' NFL Football is compared to rugby. My dad got a kick out of that one. My students in Korea would regularly take me out for 'traditional' lunches, needless to say this always resulted in me embarrassing myself with chopsticks and leaving with 15 stains on my shirt.
I would tell hilarious stories of questions students would ask in class, "Why do you guys say 'dogs,' 'cats,' but then 'sheep' with no "s"? I remember being stunned by this question because I mean, I don't know why? Does anyone know why? My parents and I got a good laugh about that.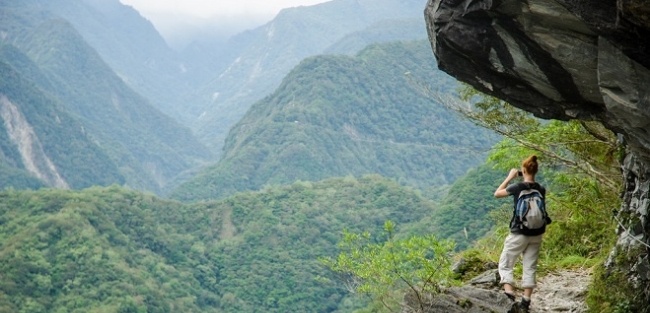 Moral of the story here...
Share your stories. They are unique. They are interesting and new.
Everyone back home is going to love hearing them. These glimpses into your life abroad are going to ease everyone's nerves and help make this an adventure and learning experience for everyone.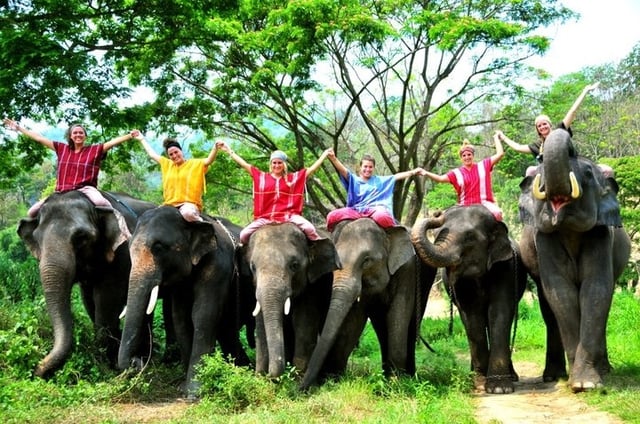 Do you want to travel the world & live a life of discovery & adventure?
Request a free brochure or call 773-634-9900 to speak with an expert advisor about all aspects of teaching English around the world, including TEFL certification, the hiring process, salaries, visas and more.
Related Articles: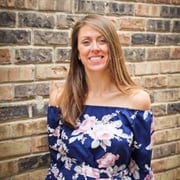 About the Author: Jessie Smith is an International TEFL Academy graduate who now works at ITA as an Admissions Advisor. Jessie graduated from The University of Iowa with a BA in Journalism in 2012 and began her teaching and traveling adventures shortly thereafter in South Korea & then Vietnam. She has traveled to over 20 countries worldwide. When she's not working she is usually running (very slowly) along the beach in San Diego, attempting to cook, and blasting country music.
A journalism major at the University of Iowa, Jessie took the ITA Online TEFL Course and taught English in South Korea & Vietnam before joining the team. As one of ITA's most senior writers, Jessie is the author of numerous articles about teaching English abroad & TEFL certification, and she has spoken at various conferences about working & teaching abroad, including the Lessons from Abroad (LFA) symposiums in San Diego & Portland. Her articles have also appeared in such popular online publications as InternQueen.com.
Want to Learn More About Teaching English Abroad?
Request a free brochure or call 773-634-9900 to speak with an expert advisor about all aspects of TEFL certification and teaching English abroad or online, including the hiring process, salaries, visas, TEFL class options, job placement assistance and more.