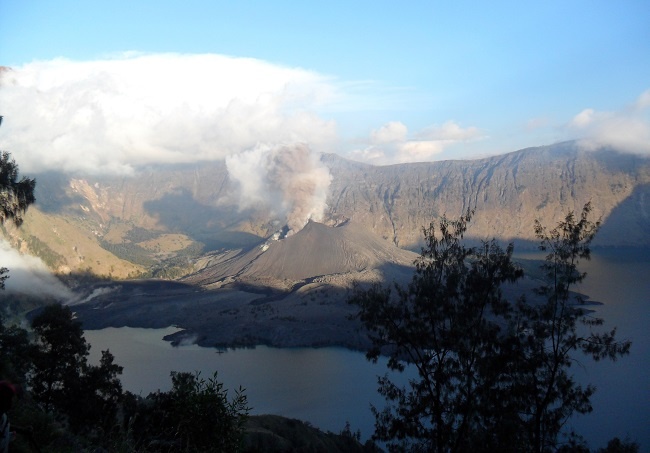 By: Kristine Bolt
A Life of Superlatives
About two years ago, I decided that my life should be one of superlatives. Best this, most that…that sort of thing. Before that, my life was pretty much a carbon copy of everyone else's life, so there wasn't anything particularly superlative about it. Then things changed and my life underwent a dramatic one hundred and eighty degree turn and superlatives have become my new way of life.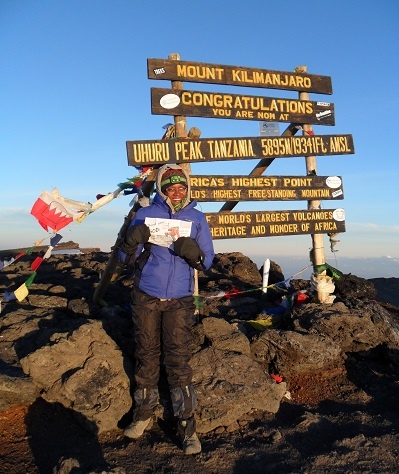 Over these past two years, I've climbed the highest peak on the continent of Africa. I've lived in the country that has the most active volcanoes in the world. I've seen three of those active volcanoes with my own eyes and (miserably) climbed one. I've visited an island within an island. I've ridden on an elephant. I've unintentionally circumnavigated the earth, and I've beheld beauty and wonder in places I never before dreamed I'd visit. You see? Superlatives. And even in the challenges that came with these situations, as there always are, there were superlative lessons to be learned about myself and about the world around me.
After getting a taste of the superlative life, I didn't want to settle for anything less when it came to my next adventure. In fact, I find myself at a place where I truly don't think that I can live what most of us call an "ordinary" life anymore. This is why I now live and work in Yakutsk, the capital city of the Sakha Republic in Russia, literally at the top of the world. Yakutsk is also called the coldest city on earth.
When I completed the online course with International TEFL Academy in mid-2016, I had no idea that I would end up in such a place. At the time, I was living in Indonesia, teaching English to children six days a week, completing my practicum and doing it all while trying to survive the heat that comes with life near the equator. After Indonesia, I had my sights set on going off to some place in Africa or South America. In fact, I landed a job in Chile within weeks of starting my new job hunt. But before I could take up that opportunity, I came across the advertisement for my current job, and it just felt right. I applied, was interviewed, offered and accepted the job within a span of about two weeks.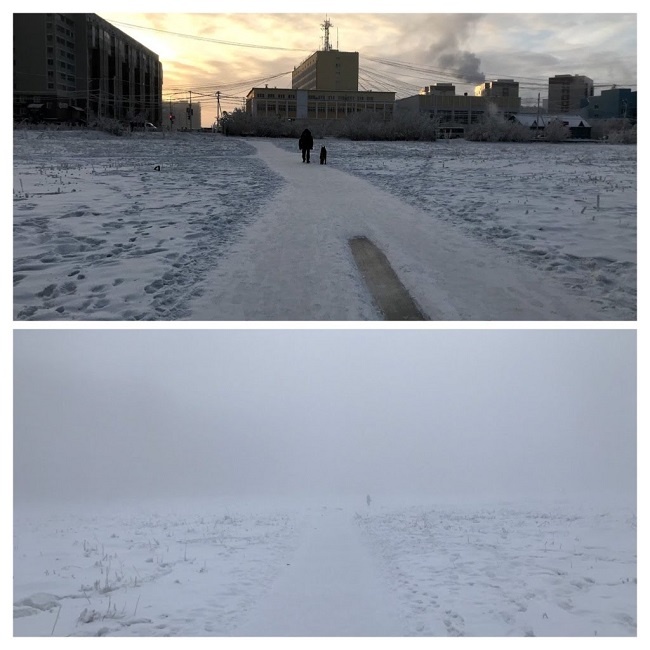 Yakutsk
Now, it's likely that you've never even heard of Yakutsk, so let me tell you a little bit about it. The city is located less than 300 miles south of the Arctic Circle in the region traditionally referred to as Siberia. It experiences winter conditions for about seven months of the year, with the average temperature in January, the coldest month, being around -38⁰C (yes, that's a minus sign) but it often goes lower. For example, this past January we had one day of -49⁰C. The hottest month is July, when the average temperature is around 20⁰C. The city is built on a foundation of continuous permafrost – ground that remains frozen – and spends a large portion of the winter blanketed in fog that restricts visibility to twenty or thirty feet. As I write this, I'm looking out my window across the courtyard, but I can barely make out the outline of the building that is only about one hundred feet away.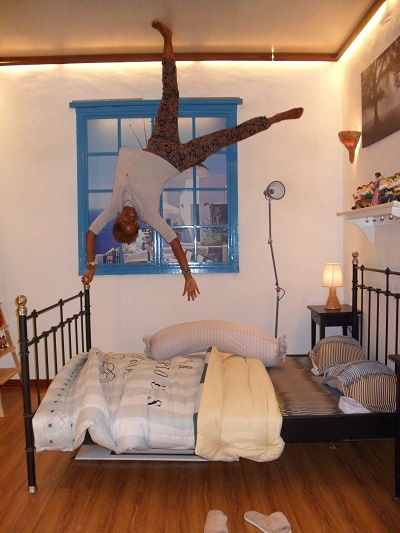 Coming from a tropical country and with friends and family who are all from the tropics, you can understand why it was a good thing I wasn't depending on anyone for encouragement to take this job. Most of my friends and family were supportive and happy for me, encouraging and congratulating me from their hearts. However, there were only about four people in my life who I'm pretty sure didn't wonder if I was crazy when I told them where I'm going. To them (and maybe to you, too) it all sounded horrifying. Why on earth would I want to go to a place like that? Why would I want to trade warm and sunny climes for such extreme conditions?
Other than the fact that I was sick and tired of being hot all the time, why wouldn't I want to experience life in such a place? It sounded absolutely superlative! I saw it as an opportunity to experience things and conditions that I'd never encountered before. I expected that it would probably be difficult sometimes but I decided not to camp on the possible difficulties. Instead, I chose to believe that I could fight my way through them when the time came because it was more than worth it to have a chance to appreciate with my own eyes – with my entire being, in fact – the beauty that I figured must exist in such a place.
I was right. I've been in Yakutsk for six months now and I'm glad that I didn't let others' skepticism and doubt influence me. Yes, of course it's cold here; so cold, in fact, that a five minute walk results in frosted eyelashes. But I thrive nonetheless. Besides the beauty that I find lurking around every corner of this snow globe of a city where I live, I find my life exploding with new experiences: I'm taking Latin dance classes; I'm a vocalist in a band; I'm learning to ice skate; I'm learning Russian; I've eaten horse and deer meat for the first time in my life (they're delicious!); I've driven on a frozen river, and I'm about to start learning to play the khomus. I'm doing all of this while working for a company that I love, at a job that I love, teaching children that I (mostly) love. What's more superlative than that?
Kristine Bolt is an ex-desk jockey from Jamaica whose life underwent a dramatic one hundred and eighty degree change a few years ago. Suddenly the things that mattered most to her – like stuff and position and people's opinions – didn't matter so much anymore. Now, she's a traveler and a helper who values getting out of her safe little box, going out into the world and serving people. So that's what she does, mostly through teaching English as a foreign language. She currently lives and works in Yakutsk, Russia. You can follow her blog here.