How a Week Turned into a Year...And Then Some (Teaching English in Spain)
By: Cara Chatellier

When you hit a certain age, your life becomes a swirl of weddings, bachelorette parties, showers (both baby and bridal) and dress shopping. When you yourself aren't getting married or even in a relationship, it can feel… overwhelming. This was my life at age 27. In April 2015, I looked back on the past month and forward at the next, and realized my life was a stream of wedding festivities. I was so pleased to be a part of all of them, but I wanted to do something for myself.
I love to travel and I love volunteering, so I decided to do both at the same time. I booked a week long volunteer trip to Costa Rica. Whilst booking, I was given options of how I wanted to volunteer my time. Would I like to work with children? Care for turtles? Volunteer at a coffee plant? Or teach English? Without much thought, like many of my life decisions, I checked off the box for teaching English, naively thinking I would be teaching children. I have a niece and a nephew; I have worked in daycare, and I have babysat a million times. Kids are easy; no worries. This trip would be a piece of cake.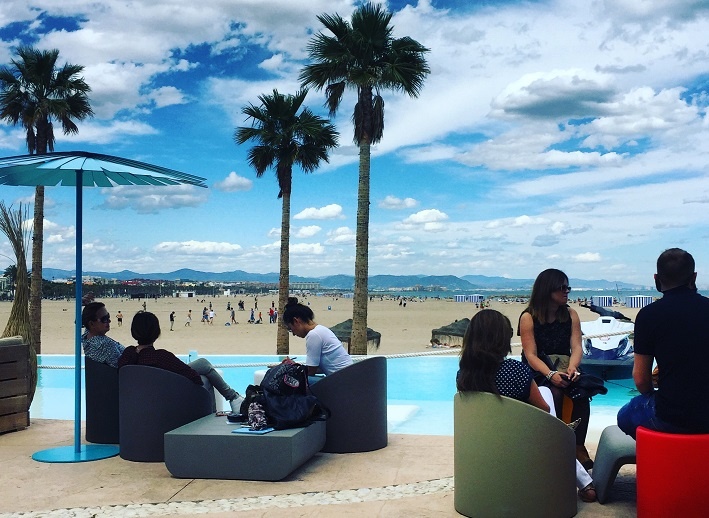 When I arrived in Costa Rica scared and very much alone, I was told I would be teaching English to adults. 'UM WHAT', I thought to myself. My face dropped, along with my stomach, and the nerves were impossible to shake. Adults? Like, human beings who can judge me and wont instantly love me? Yikes.
The first day of class, I was shaking like a leaf. I wasn't a strong public speaker and this was the ultimate experiment in public speaking. I had prepped my lesson, had my backups, and was equipped with games, but still, the nerves were palpable. I tried to turn my internal narrative into a positive one. "You got this! You have jumped out of an airplane; you took this trip alone; you got this!!"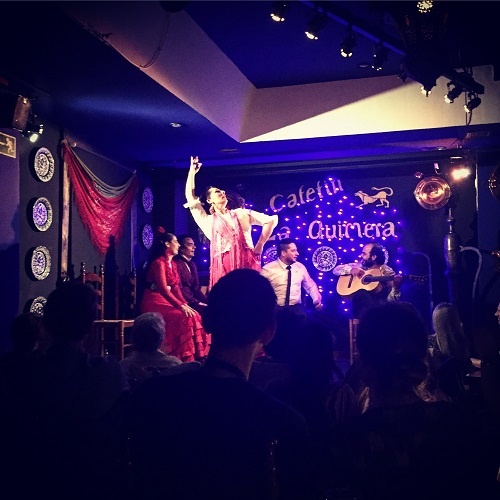 Well, my little pep talk worked, and I survived, and well, thrived. I had fun! So much fun. I loved it. The next day I popped into class, still a little nervous but now so much more confident and excited. My students were sweet and were even happy to see me. The best part? They remembered my name; I loved that. They laughed with me and at me, and most importantly, they had fun and they learned!
When I returned home for work, I was overwhelmed with sadness. All I wanted to do was be on my own in a faraway land. I wanted to be in a classroom and teach something that came naturally to me, that would help my students improve their job prospects and quality of life.
The next few months were spent day dreaming about where and when I could teach English. I would flip-flop back and forth between feeling too old and feeling too scared. But finally, I got my act together. I was doing this. The same internal narrative began. "you got this, this is once in a lifetime, come on!".
Then I began researching. Would I do an in-person TEFL class? Should I take an online TEFL class? If so, which online program? I took a day off work and dove in. I had phone calls with five schools, and the school that best fit my needs best was International TEFL academy. With ITA, I could complete my Online TEFL Course in 11 weeks, while working full time and completing assignments from my couch and in my PJ's. I worked hard, and learned a lot. During the course, I chose my destination: Spain in the city of Madrid, a bustling metropolis with endless teaching opportunities.



In addition to my TEFL certification, I opted for the ITA Madrid Student Program. This program enabled me to get my student visa, study Spanish & teach English all at once. This is a decision I am so grateful for. I came to Madrid with a place that welcomed me with open arms and guided me through the first few weeks, helping me gather: a bank account, a cell phone plan, and job interviews.
Now, seven months later, I have a full schedule of classes, amazing new friends, and experiences I will never forget. I am getting ready to renew my visa, and continue living a life I never thought was possible. I have seen many Spanish cities and visited many European countries, all thanks to my TEFL certificate and a leap of faith.
Cara Chatellier is 29 from Boston, Massachusetts with a BA in Communication from University of Massachusetts in 2009. She is currently teaching Business English classes in Madrid. She is also a freelance marketing consultant who loves podcasts, baking, and exploring new cities.
Founded in 2010, International TEFL Academy is a world leader in TEFL certification for teaching English abroad & teaching English online. ITA offers accredited TEFL certification classes online & in 25 locations worldwide and has received multiple awards & widespread recognition as one of the best TEFL schools in the world. ITA provides all students and graduates with lifetime job search guidance. ITA has certified more than 25,000 English teachers and our graduates are currently teaching in 80 countries worldwide.
Want to Learn More About Teaching English Abroad?
Request a free brochure or call 773-634-9900 to speak with an expert advisor about all aspects of TEFL certification and teaching English abroad or online, including the hiring process, salaries, visas, TEFL class options, job placement assistance and more.