Exploring Spain Through 5 Glasses of Wine


By: Helen Schenck
While the nation of Spain is not even as big as the state of Texas, it offers just as much diversity, culture, and variety as any country you will find out there. Traveling from north to south to east to west, you will hear 5 different languages spoken; you will cross mountains, deserts, plateaus, and even reach islands; and you will stumble upon both some of the oldest and some of the most modern buildings in the world. One way to experience a taste of this diversity is in a glass of wine. Yep, that's right, wine. In a glass of Spanish wine, you can taste 1000's of years of history, you can taste the diversity of terrain, and you can taste a little of the story of the grand country that is Spain. So here is a beginner's guide from a wannabe sommelier, on how to taste the complexity of Spain through 5 glasses of Spanish wine.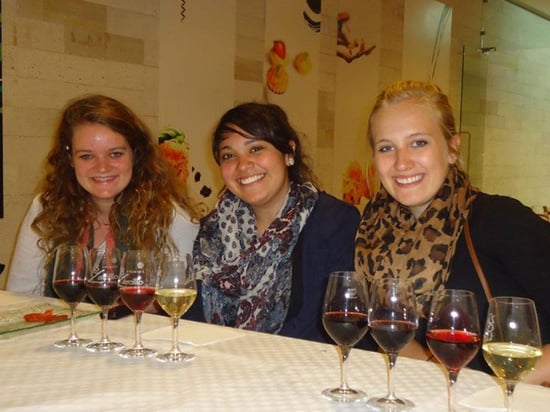 Author, Helen Schenck (left), enjoys a tasting with some friends during her teaching days in Spain.
Sherry
The first glass of wine will naturally have to be an aperitif called Sherry. This pre-meal treat has a flavor as deep as interesting as its history. In 1587, a brigade of British soldiers attacked the Southern Spanish port of Cadiz. Boy were they lucky, because they came across 3,000 barrels of something unique to the region….Sherry! They took the barrels back to England, and Brits are, still to this day, one of the biggest importers of Sherry in the world. The mix of a white, dry soil with a damp sea climate creates the perfect atmosphere for Sherry, which is one of the oldest wines in the world and has been consumed since the Classical Age. Fun fact: While many people consume Sherry with sweeteners or juice, Spaniards typically drink the very fine, clear Sherry as is. Diesel!
International TEFL Academy alumni enjoyed plenty of Spanish wine during a recent gathering in Barcelona.
Spain's Sparkling Wines
Next up: some bubbles! France, Spain's wine-loving upstairs neighbor, may boast Champagne, but Spain offers bubbly wines just as delicious, with a smaller price tag and a different name….cava! France has the Champagne region, and Spain has the Penedès region, which is located in the northeastern region of Spain, in the same region as Barcelona. The Penedès region is only one of eight Spanish wine regions that the Spanish law permits to label Spanish sparkling wine as cava. As it should...it produces 95% of the cava in Spain! So meet you by the beaches in Barcelona, I will bring the bubbles, you bring the ice and the Catalan-English dictionary.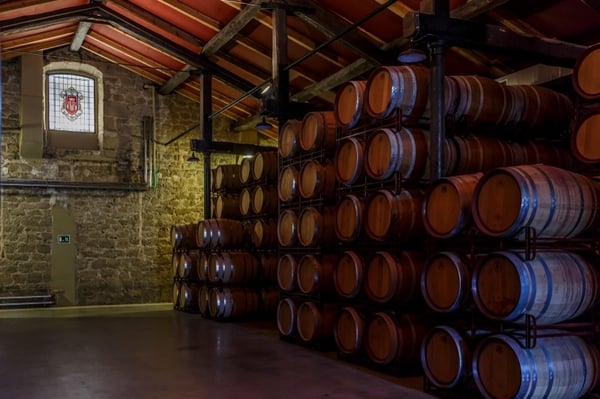 Haro (La Rioja) by Jose Manuel Armen God licensed under CC BY 2.0
Garnacha Reds
Naturally up next is a classic Spanish red wine. A great place to start is with a Garnacha (also known as Grenache). The Garnacha grape is easy to grow and smooth to taste. These grapes are a perfect fit for the long, hot summers of inland Spain. These grapes bask in the intense Iberian sun for longer than most grapes, which leads to both a greater sweetness and higher alcohol levels. Because of this high level of alcohol, it is mostly used in wine blends. To emphasize and spread the influence of Garnacha, Spain, and the European Union came together in 2015 and have announced that September 18th will be International Garnacha day, but don't fret, that doesn't mean you can't enjoy it any other day of the year!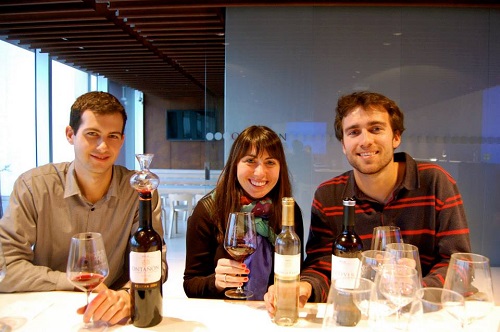 International TEFL Academy graduate, Colin Brown (left), enjoys local wines in Madrid. To learn more about Colin's experiences teaching English in Madrid read Madrid, Spain English Teaching Q&A with Colin Brown.
Valdepeñas

Tempranillo from Castilla-La Mancha
Now let's try the Spanish wine that has inspired some of the most famous writers of all time. Unamuno and Hemingway are a few of the artists who enjoyed the "artist's wine" of Spain: from the designated wine region of Valdepeñas (Denominación de Origen - DO). This wine is a high quality and low cost (artist's budget, eh?) Tempranillo from Castilla-La Mancha. Does this region sound familiar? It should!
This central region of Spain was the setting for one of the most famous books of all time, Don Quixote: The Man from La Mancha. Although in reality the terrain of La Mancha is a windswept plateau, it remains a recognizable symbol of Spanish culture. In the Cervantes' story, Don Quixote views everything of his tragic disposition in an idealized way. He views his old horse as a young stallion, his peasant neighbor as a princess, and a windmill as a giant he must defeat. Some people would call this behavior crazy or delusional. I call it too much tempranillo.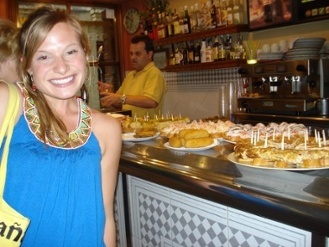 Enjoying the nation's legendary food & wine is one of
the many rewards of teaching English in Spain.
Malmsey from the Canary Islands
Our last wine on this tasting is not on "mainland" Spain. We are hopping over to the Canary Islands for a white wine to finish. These islands served as a port on the long journey to the Americans; Christopher Columbus even brought sugar cane from these islands along his journey. The islands are located a mere 60 miles off of Morocco, so the landscape geographically and geologically are more similar to Africa than Spain. Most of these islands in the Canaries are of volcanic topography, meaning the grapes grown on these islands are soaking up the minerals and character of the local black soil of volcanic ash. A wine unique to the Canary Islands is Malmsey, which was the preferred wine of the aristocracies in the 17th century. This wine is rarely exported from the islands these days, but the sweet, minerally flavor alone is worth the trip to the Canary Islands. In your own little way, you will be like a member of the Spanish aristocracy of the past enjoying such a rare, unique wine.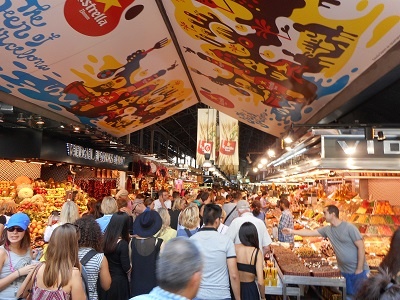 These five wines are just a mere glimpse into the diversity and history that Spain offers. While you may be able to find many of these wines here in the States, once you get a taste, you will be thirsty to see Spain and taste everything Spain has to offer for yourself. Salud!
Looking to get started? Speak with an advisor today to put together your personal plan for teaching English abroad!
Request a free brochure or call 773-634-9900 to speak with an expert advisor about all aspects of teaching English around the world, including TEFL certification, the hiring process, salaries, visas and more.
More Articles about Teaching English Abroad:
Alumni Perspectives on Teaching English in Spain:
About the Author: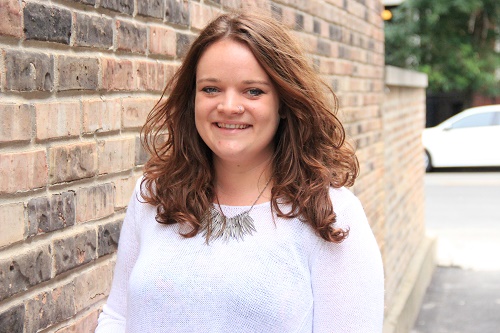 Helen Schenck: A western girl at heart, International TEFL Academy Admissions Advisor Helen grew up in Texas and New Mexico, and gained her love of travel on her first trip abroad to India. From there she knew she wanted to travel and see as many cultures as she could. Helen had the amazing opportunity of living and teaching in Madrid for a year. She traveled all over Europe, but her favorite places ended up being right in Spain. She continually works to improve her Spanish and is excitedly looking forward to a trip to Latin America in the near future.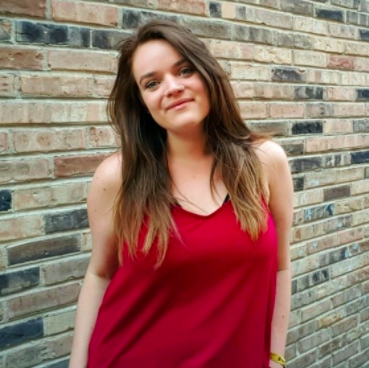 A western girl at heart, International TEFL Academy Admissions Advisor Helen grew up in Texas and New Mexico and gained her love of travel on her first trip abroad to India. After college, Helen had the amazing opportunity of living and teaching in Madrid for a year. Upon returning to the U.S. she joined International TEFL Academy where she has spent more than 5 years assisting hundreds of people from all backgrounds to achieve their goals of getting TEFL certified & teaching English abroad.
Want to Learn More About Teaching English Abroad?
Request a free brochure or call 773-634-9900 to speak with an expert advisor about all aspects of TEFL certification and teaching English abroad or online, including the hiring process, salaries, visas, TEFL class options, job placement assistance and more.