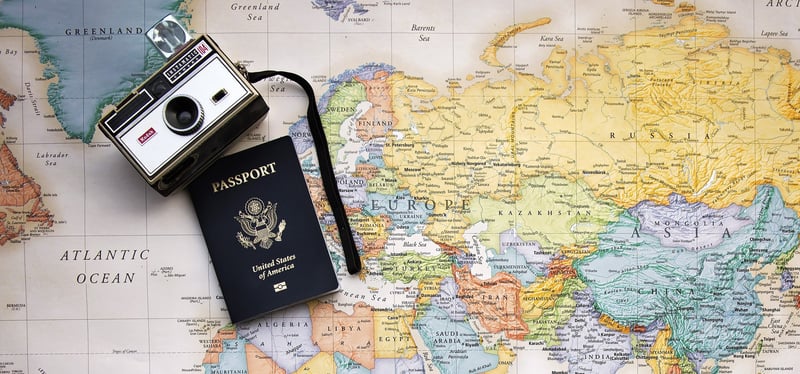 Visa Know How: Colombia TP-6 Volunteer Visa
Written by: Lynda Galea
Last Updated: November 30, 2020
Visas, Visas, Visas — The topic no one enjoys talking about yet the topic everyone needs to know a lot about. Our ITA Alumni Ambassadors have been in your shoes when it comes to visas. It's a foreign topic to most, no matter how experienced of a traveler you are. Our Alumni Ambassadors have been through the visa process firsthand and were tasked with walking us through the steps they took for their visa. In this edition, Lisa Koprosky discusses the visa process she went through for teaching English in Colombia. Get your notebook ready and enjoy!
---
Visa Type
→ TP-6 Volunteer Visa (in Bogota, Colombia)
(Please note that the TP-6 Volunteer Visa is not the visa that most teachers work on in Colombia. This was offered to Lisa as she was working for volunteer purposes or charity to begin. The majority of teachers receive the M-5 Work Visa).
---
Where Did You Process Your Visa?
I arrived in Colombia on a Tourist Visa and applied for my TP-6 Volunteer Visa in-person in Bogota. If you tell the people at the border that's what you plan to do, you won't have any trouble.
---
Required Documents
The documents needed to get a TP-6 Volunteer Visa in Colombia include:
→ Copy of Passport
→ Entry stamp into Colombia
→ Copy of your teaching qualifications
One copy of each document was required, but I recommend making a couple of passport copies to be safe.
Your work will be required to provide other documents such as:
→ Employment Contract
→ Their bank statements
→ Form from the Immigration website

It is pretty simple process in Colombia, and most of the burden will fall on your employer to provide the documents. The Immigration website provides a clear list of requirements for each one.
Notarization, apostillation, or authentication wasn't required for any of my documents.
---
Where Did You Send Your Visa Documents?
After filling in a form online, you have to take your documents in person to the Visa office. It only accepts people until 11am, so get there early! From there, they send you down the street to register your visa at the Immigration Office and receive your Cedula (Colombian ID card). The whole process has taken me anywhere from 3 to 8 hours, so pack a snack!
---
Visa Fees
The first year fee was covered by my school, however the last year I had to form out the money, roughly $250 USD.
---
Visa Validity, Renewal & Restrictions

Processing Time:
You apply and receive your visa on the same day - you are required to wait at the Visa Office while they process it. The visa is valid for one (1) year.

Renewal:
The visa is renewable. I am not at a different job though, so I will need to reapply.

Visa Restrictions:
The visa allows me to both work and study. I can leave and enter Colombia as many times as I like.


**NOTE: Colombian Immigration is a bureaucratic nightmare. If you encounter any problems, demand to speak with the supervisor if the people helping you can't resolve it.**
Take me back to the Alumni Ambassador Corner
---
An avid traveller from northern Canada, Lisa has spent time living abroad in New Zealand, South Africa, and Kenya. She is currently living and teaching English in Bogotá, Colombia. Lisa did volunteer projects in Kenya and South Africa that gave her a taste of teaching, and she really enjoyed those experiences. After university Lisa was looking to learn a new language and have a job that was dynamic and exciting.


Related Resources: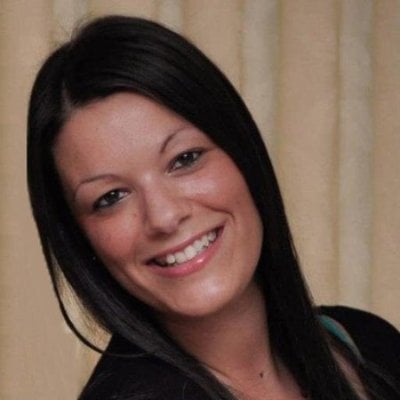 An accomplished traveler (she's visited 40 countries!), Lynda hails from Melbourne, Australia. Since she joined ITA in 2017, Lynda has become a primary expert on the field of teaching English online. Not only has she published numerous articles on the topic herself, but she has worked with International TEFL Academy alumni around the world to produce an entire library of information and content about teaching English online. Lynda also serves as a primary organizer of ITA's ground-breaking Teach Abroad Film Festival.
Want to Learn More About Teaching English Abroad?
Request a free brochure or call 773-634-9900 to speak with an expert advisor about all aspects of TEFL certification and teaching English abroad or online, including the hiring process, salaries, visas, TEFL class options, job placement assistance and more.