By John Bentley
Teaching English abroad provides a viable, affordable and realistic way for almost any native or fluent English speaker to gain employment and enjoy the experience of living in a foreign country. At the same time, the endeavor of moving, living, working and traveling abroad requires research and planning, and matters like travel arrangements, visas, health concerns and safety. There are loads of great resources, to help you plan and prepare for your adventures abroad. Here are some of our top picks.
Accommodations
Typically, when you are teaching English abroad, you will live in a local apartment. In some cases, schools provide free housing to their teachers and in most cases you will find your own housing using various local resources, including your employer, coworkers, local publications, online resources and so forth. Here are some options that may prove to be especially useful if you need to line up temporary housing while you are settling in in your destination country, or if you are simply traveling. Travel guide websites produced the Lonely Planet and the Rough Guides are also very useful for finding accommodations abroad.
For a more complete listing of resources for budget travel, read 25 Great Websites for International Travel on a Budget

Air Travel
Communications & Translation
Cell Phones - Typically you will need/want to get a local cell phone in the country where you teach English. It will be far cheaper and easier to stay in touch with local contacts (including prospective employers and private tutoring clients.
Skype.com - This world famous software application enables to you talk, video-shat and instant message with others around the world for free. It's great way, low-cost way to stay in touch with the folks back home and friends around the world.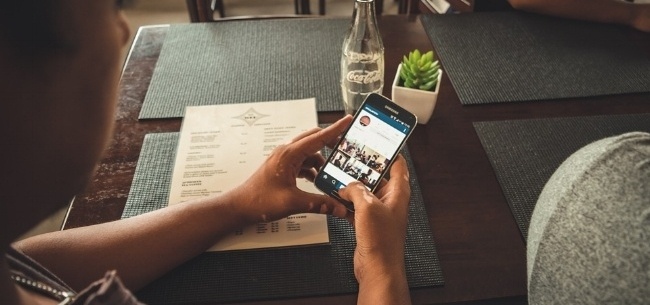 Translation - Picking up a good phrasebook or even taking a language lesson prior to your departure for teaching English abroad is typically a great idea, and once you arrive, learning at least basic phrases for getting around is advised. You may also want to download apps for www.translate.google.com and/or www.vocre.com that enable translating on the go.
NOTE: In more than 90% of cases, you don't need to know the local language to get hired as an English teacher abroad! For more, read I Don't Speak a Foreign Language – Can I Still Teach English Abroad?
Finances & Currency
www.xe.com - Handy website (and app for mobile devices) for converting currencies.

www.oanda.com is also a good site for converting currencies.

www.expatistan.com/cost-of-living/comparison - Compare cost of living in different countries around the world.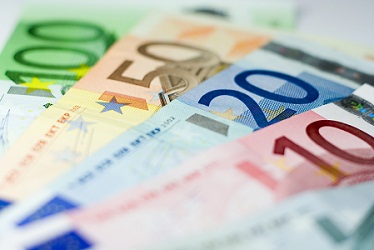 www.numbeo.com/cost-of-living/calculator.jsp - Another useful tool for comparing living expenses in various cities and locations around the globe.
For a more comprehensive look at start-up costs for teaching English abroad, please review the International TEFL Academy Country Profiles and the Country Chart, which compares salaries for English teachers and living costs in more than 50 countries worldwide.
For more on Finances and teaching English abroad, including tips for budgetings and saving money, read Everything You Need to Know about Money and Teaching English Abroad
Guidebooks & General Information
Whether it's finding a low-cost hostel for a night's stay, figuring out how to buy tickets for a museum, or obtaining logistical information relating to visas, train tickets or renting bicycles, a good guidebook can be invaluable, especially when you first arrive in a new country. There are loads of options, but two options that International TEFL Academy highly recommends are the Lonely Planet and the Rough Guides because they provide comprehensive practical information tailored for those traveling on a budget. Their websites are also excellent resources.
Passports
Typically you will need a passport to travel internationally and to teach English abroad. Here is basic information for how to obtain or renew your passport.
U.S. citizens - You can apply by mail or in-person, typically at major U.S. Post Office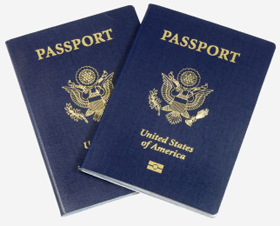 locations (check http://www.usps.com for locations.) If you are overseas, new passports can be obtained at the nearest U.S. Embassy or Consulate.
Detailed information about applying for a U.S. passport can be found at the U.S. State Department's Passport web page.
Canadians - Passport Canada Website provides step-by-step instructions for how to obtain a passport in their home country or abroad.
Australians -Foreign Ministry's Passport Page.
New Zealanders - Department of Internal Affairs Passport Website.
U.K. Citizens - Visit the Home Office's Passport Identity and Passport Service Website to learn how to apply for a new passport.
For more, read Do I Need a Passport to Teach English Abroad and How Can I Get One?
Safety and Health Concerns
wwwnc.cdc.gov/travel/ - The U.S. Government's Center for Disease Control and Prevention provides information and updates regarding health risks associated with international travel as well as recommendations for health precautions when traveling and suggestions when it comes to matters like vaccinations.
www.who.int/ith/en/ - The World Health Organization also provides extensive information regarding international travel and health.
www.state.gov/travel/ - The U.S. State Department website's travel section contains a wealth of health and safety tips relating to everything from specific country information relating to crime, terrorism warnings, emergency contact information for American citizens abroad, and tips for avoiding petty crime and scams. It also provides information for Americans who need to get a new passport, whether abroad or in the U.S.
Insurance - In some countries, it is typical for those teaching English abroad to receive health insurance through their employer and in some cases, it may be possible to purchase affordable health insurance locally. Quality, affordable international health insurance can be purchased from any number of providers, many of whom specialize in international travel insurance.
These plans are usually far less expensive than plans offered by domestic insurance companies in the U.S. Longterm international health insurance typically ranges from $ 50-60 USD per month for those under 50 years old, though some basic plans can be found for less. Some popular providers include HTH Worldwide and STA Travel, which is a partner of International TEFL Academy; there are many providers and options, so it incumbent on you to research your options thoroughly. Visit their websites and research your options. You will typically be looking for long term insurance, 6 – 12 months.
For more, read How Do I Get Health Insurance When I Teach English Abroad?
For more on general health and safety, read 11 Basic Tips for Staying Safe While Teaching English Abroad


Student Cards & Youth Discounts
There are a variety of organizations and company that offer discount cards, or simply discounts to student and "youth" (typically 25 or 30 years of age and younger). Student cards and discount travel agencies typically offer discounted prices on everything from international airfare and travel insurance, to museum passes, train tickets and even travel equipment like backpacks.
Visas & Work Permits
Visa regulations, practices and the process of getting a visa work permit for teaching English abroad will vary from country to country and it will also depending on your own nationality where you want to teach. Visa options for teaching in Italy, for example, will vary for Americans, Canadians and citizens of the U.K. No one article, website or book can cover every scenario regarding visas, and be aware that visa laws can change at any time, but here are some excellent resources for learning more about visas and teaching English abroad:
Now that you are prepared for travel, let's go have some fun by getting paid to live overseas & teach English abroad?
Request a free brochure or call 773-634-9900 to speak with an expert advisor about all aspects of TEFL certification and teaching English abroad, including the hiring process, salaries, visas, TEFL class options, job placement assistance and more.
Related Articles: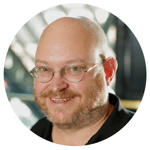 Meet the author: John Bentley is a Senior Admissions Advisor at the International TEFL Academy. He holds a BA from Harvard and an MSJ from Northwestern University's Medill School of Journalism. While at Harvard, John wrote for the Egypt-Israel edition of the famous Let's Go! travel guide series and he has worked in the fields of international travel and education throughout his career. He also grew up in Egypt and has traveled to more than 50 countries around the globe.