Barcelona and Then Some - TEFL Certification in Spain
By: Stacee Ballback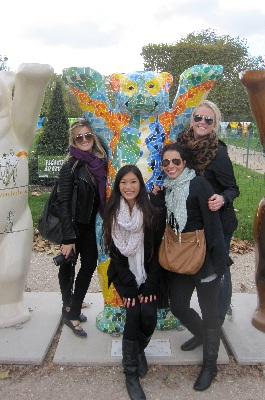 I feel tears begin to creep up and cloud myvision as I stand, sweating and panting, begging into the eyes of an airline attendant as she tells me that the plane wont wait for my friend to clear security. It's not all as dramatic as I make it out to be though, such is the life of a two young girls traveling around Europe. In reality its moments like this that make the best stories later. We actually made it onto that flight. When it felt like I couldn't hold up the plane any longer and after telling the attendant I wouldn't get on the flight without her, Clara came running around the corner and I swear, the clouds opened and sappy reunion music played. The travel gods were on our side that day and for most of the three months we spent living in Barcelona.
The first of those three months was spent in our Barcelona, Spain TEFL class getting an English as a second language-teaching certificate from the International TEFL academy. I'd like to tell you that the next year was spent teaching English, living and working abroad, picking up the language and customs, as per my plan but that's not exactly what happened. The next two months were spent traveling around Europe and teaching only a few hours a week. Clara and I decided that although we went there to work and live for a year, we would rather not do so much of the working part and we ended up just traveling and cutting our trip short. We honored our already existing teaching jobs at an elementary school with three, four, six, and seven year olds. But any free time we had to ourselves (mostly on weekends) we traveled. We enjoyed our teaching jobs, but we enjoyed the convenience of traveling more.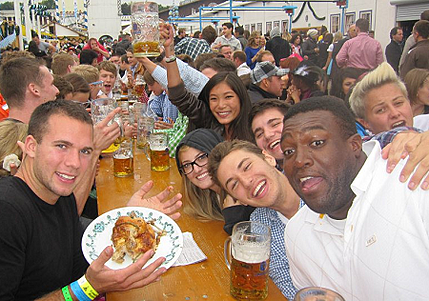 Safe to say we made the right decision because those three months were amazing- we drank out of huge steins at Oktoberfest in Germany, we saw the Eiffel tower light up the night in France, wefelt tiny standing next to the Colosseum in Italy, we minded the gap on the London underground in England, we ate waffles and chocolate in Belgium, and we got familiar with Barcelona, our base camp in Spain. Nothing is more liberating than having unbelievable European destinations like these at your disposal through the help of cheap airline tickets and too much free time. There were even more countires that we didn't even have time to make it to! We spent no more than 4 days in any of those destinations but every city was more incredible than the last and every experience added to our repertoire of worldly discovery.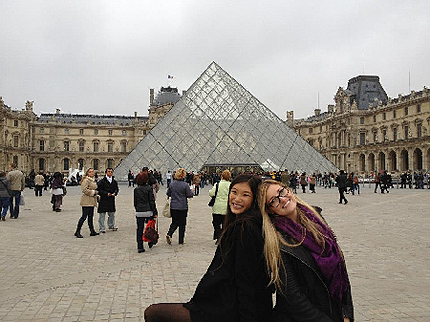 I'm really glad that I got certified through International TEFL Academy, the certificate and the experience are both valuable resources that I can take with me and use throughout my life or if I ever decide to go back and teach. The class was very thorough and really got down to the basics of how to teach English as a second language (there's more to it than you would think) and the practice teaching really helped me to feel comfortable speaking in front of a group of adults. We also learned how to make lesson plans like pros and met some really fun friends through our TEFL class. I think at that point in our lives, fresh out of college and full time jobs we just needed some 'us time' to get acquainted with the world and have some unforgettable experiences. And I'm happy to say we accomplished just that…

Stacee Ballback is 23 from Newport Beach, California with a BA in psychology from the University of California Santa Cruz. She was fresh out of college when she decided to go to Barcelona to teach English with her good friend for a year. Everything didn't quite go as planned, but it was all an unforgettable experience in the end.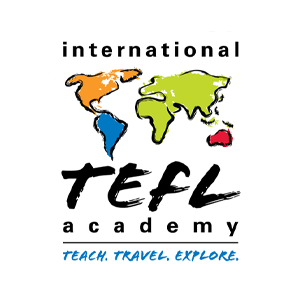 Founded in 2010, International TEFL Academy is a world leader in TEFL certification for teaching English abroad & teaching English online. ITA offers accredited TEFL certification classes online & in 25 locations worldwide and has received multiple awards & widespread recognition as one of the best TEFL schools in the world. ITA provides all students and graduates with lifetime job search guidance. ITA has certified more than 25,000 English teachers and our graduates are currently teaching in 80 countries worldwide.
Want to Learn More About Teaching English Abroad?
Request a free brochure or call 773-634-9900 to speak with an expert advisor about all aspects of TEFL certification and teaching English abroad or online, including the hiring process, salaries, visas, TEFL class options, job placement assistance and more.