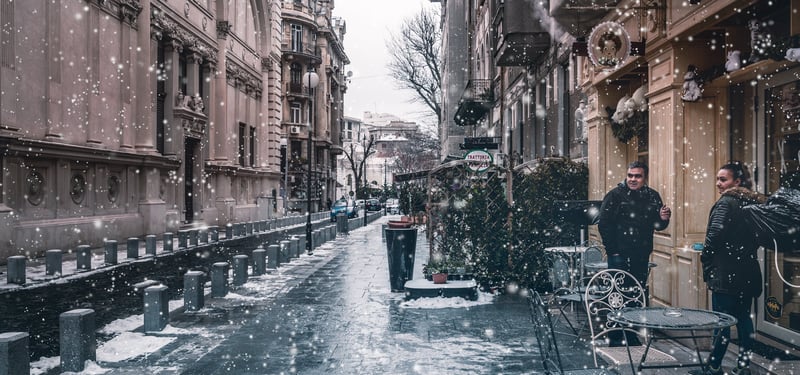 Ambassador City Fact Sheet: Bucharest, Romania
Written by: Lynda Galea
Last Updated: December 18, 2020
To help our students and graduates make a smooth transition to their new lives teaching English abroad, we've enlisted our ITA Ambassadors to provide us with insider facts and tips for making the most of life in cities around the globe like Bucharest, Romania.
Whether it's finding an English-speaking doctor, opening a bank account, or simply finding a supermarket where you can find the odd comfort food from home (peanut butter!), our ambassadors have actionable on-the-ground-tips to help you feel at home in your new home city. Please note that things change and we will do our best to keep these "Fact Sheets" updated over time and that current and future ambassadors will continue to provide the most accurate and up-to-date information possible.


Name: Dave Haas
City: Bucharest
Country: Romania
Visa Type: Temporary Resident


Where can you find North American comfort items like peanut butter in Bucharest?
Mega Image - a chain of small grocery stores (locations all over Romania) has a great selection of western culture items.



Transportation - how do people get around town?
Taxis & Uber: Usually costs about 10-15 lei around most of the city ($3-4) - if you only speak English and are visiting, use Uber.
Metro (fastest and covers most of the city): 5 lei/trip ($1.50); 20 lei/week ($5) or 70 lei/month ($20) -- bikes can only be on trains after 8pm; operates 5am-11pm
Bus/Tram: Has the most coverage of the city & reliable, costs 1.5 lei/trip ($0.80)
Bicycle: There aren't many dedicated lanes, but you can cycle through the main part of the city and to several parks via the bike lane on Calea Victoriei, here you can go from the center to the north in Banaesa, passing several main squares and large/popular parks. Also many sidewalks on large boulevards have lanes. Bike Rentals are at all main parks, there are many repair shops and a bike share program. Cycling is popular in Bucharest. If you do ride on the streets, just be very cautious (roads are smaller than the USA and drivers here are more aggressive)
CFR Calatori: Is the public train system to travel around Romania. The lines and trains are old so plan time accordingly, but you can get to almost everywhere from Gara de Nord Bucuresti (Bucharest North Station). Some lines are fast, you can get from Bucharest to Constanta just as fast as a car on the autostrada (highway) about 2-2.5 hours for 60-80 lei ($16-21), Brașov in 3 hours, but if you want to visit Iași, expect 7 hours (and plan for food, drinks and bathroom - the toilets on board aren't the best condition and it's not common to have a dining car on the train to purchase food & drinks, and the trains don't stop at stations long enough to buy something - buy it from the origin station or a market before taking the train. ALSO you can't purchase tickets online within 6 hours of the train leaving, be mindful of popular travel times because if you wait until the hour before a train leaves to buy the ticket, you might be left with standing room only.
National bus lines: Are reliable, locals like using this and it's a common transport network between national and international cities; most have free wifi, but smaller seating areas (legroom) and no desk if you're trying to work on your laptop, and feel like you've stepped back to the 90s, they're not modern
Airlines: Blue Air and Tarom are Romanian and offer great rates between major Romanian cities like Bucharest, Cluj, Iași, etc and also international cities, the fastest way to travel around the nation.


Please recommend up to 3 hospitals/doctors in Bucharest for English speakers
Regina Maria is the most common private healthcare; it's all over Romania with great customer care and inexpensive, you can purchase a subscription.
112 is the emergency number, ambulance and public hospitals are free, but locals suggest private healthcare systems over public.

Please share your recommendations for beauty supply stores, hairdressers, barbers, etc in Bucharest
My favorite barber (for men) is Bărbierii near Piața Victoriei, it's a hipster theme playing jazz music - most barbers and salons are good that I've been to. I recommend malls if unsure of a neighborhood place yet. Most have someone who speaks English and can cost about 40-50 lei for a haircut (~$10-15 USD).
Most of the large stores (Auchan, Carrefour and Kaufland) have a good selection of supplies; there's also Sephora and other stores in all malls and small neighborhood stores around town too.
If you've opened a bank account, please list the name and location of your bank
I opened an account at Banca Transilvania at Piața Amzei.
As a non-resident you can open an account, but you can't have a bank card until after 3 months and €3000 in transactions (you have to go into the bank physically to deposit or withdraw cash and make sure you always have your passport).
As a resident you'll get a bank card and the service has been great. You can also open several different currency accounts if you have deposits being made in various currencies.
There are many international banks also, they all have different fees.


What restaurants do you enjoy eating at in Bucharest?
La Mahala in the Old Town (city centre) has a great atmosphere and traditional food, try their mici (pronounced meech) and local beer selection.
La Placinte is a chain with traditional Romanian food, locations are all over Romania. I recommend the Tocană del Miel cu Mămăligă and lemonade (limonada).
Latin Pizza is in the Old Town too, my favorite pizza in town!
Maya Fresh is my neighborhoods small Mexican food restaurant (possibly the only Mexican food in Bucharest). They have amazing burritos and quesadillas, they also have tacos and sandwiches too.
Wasabi Running Sushi if you like sushi it's a rare find here in Romania, but it's gaining popularity, this is located in AFI mall, and they have other locations. I love this place and sometimes they run some great promotions, usually 60 lei for unlimited sushi ($15)!
What places do you enjoy visiting during your free time in Bucharest?
Londophone is a great bar and casual atmosphere, located near the city centre and hosting concerts and events sometimes, a lot of expats come here and enjoy the conversations and a beer.
Old Town is very popular for the nightlife, if you want to experience Romanian nightlife, many of the bars & clubs are great, expect the norm to stay out until 5am, sometimes even later.
Tucano Coffee near Piata Romana is a great atmosphere for a cup of coffee or to get some work done.
Garden Terraces are amazing in Romania, I love Serendipity (about 15 mins from Piata Romana) and it's in the heart of the beautiful Icoanei neighborhood, Cafe Verona is a great outdoor terrace, and there's also Eden, one of the largest gardens in Bucharest.
What resources did you use to find permanent housing in Bucharest?
The Facebook Group, Foreigners in Bucharest and OXL.


Have you found an expat community in Bucharest? How?
→ InterNations has a huge online community and lots of events
→ Facebook groups Foreigners in Bucharest and Cs & Expats in Bucharest


Please list any additional information/resources that you think may be useful for ESL teachers in Bucharest
→ People are very friendly to foreigners and have great hospitality.
→ Crime and violence are very little compared to the rest of the western world, you are safe walking the streets at almost any hour (still be aware of where you are though, don't be naive).
→ Markets usually have the best quality and freshest food, but stores also carry a good variety of fresh foods.
→ Google Maps is your go-to for getting around the city: shows public transit and hours of businesses, but don't rely on street view, most haven't been updated since 2004.
→ Internet & mobile phone service is the cheapest in Europe, and fastest.
→ Almost everyone speaks English in Bucharest, except public & government offices; train/metro/bus cashier windows, immigration office, tax collector office, etc. They do not speak English - but for public transit, most have automated machines to buy tickets and an English option.
---
Want to Learn More about Teaching English Abroad?
If you are excited about teaching English from either the comfort of your own home or anywhere in the world, contact us about TEFL certification options and get ready for a great adventure!
Related Resources: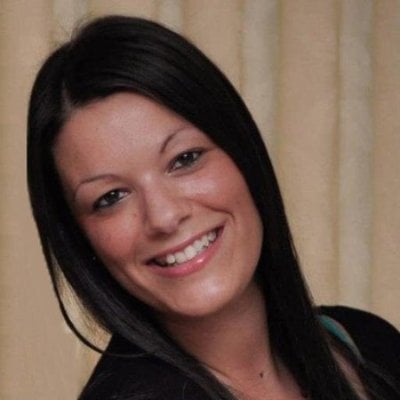 An accomplished traveler (she's visited 40 countries!), Lynda hails from Melbourne, Australia. Since she joined ITA in 2017, Lynda has become a primary expert on the field of teaching English online. Not only has she published numerous articles on the topic herself, but she has worked with International TEFL Academy alumni around the world to produce an entire library of information and content about teaching English online. Lynda also serves as a primary organizer of ITA's ground-breaking Teach Abroad Film Festival.
Want to Learn More About Teaching English Abroad?
Request a free brochure or call 773-634-9900 to speak with an expert advisor about all aspects of TEFL certification and teaching English abroad or online, including the hiring process, salaries, visas, TEFL class options, job placement assistance and more.