4 Key Tips to Choosing the Best TEFL School
You've decided you want to start researching TEFL certification. Great! So you go where we all go when we want to get more information about something – Google. You perform a few quick searches "best TEFL school," "TEFL certification," "how to get TEFL certified," and instantly your head is spinning.
Wait, there are hundreds of different TEFL schools, where do I begin?!
Here are 4 Key Tips for Choosing the Best TEFL School. Keep this list in front of you when you call potential TEFL schools and be sure to ask every school about each of the following four criteria:
1. Pre-Enrollment Guidance & Resources:
Speaking to an expert advisor - When you call a TEFL school, you should expect to speak with a professional advisor. This advisor should be trained on the specifics of teaching markets around the world, visa regulations, and overall should be able to accurately answer all of your questions about teaching English abroad. Typically, it takes at least a few phone conversations and a handful of email exchanges to craft your perfect plan for teaching abroad.
For example, if you're interested in teaching English in Spain, your advisor should be able to send you detailed information about things like hiring requirements, visa options, salary potential, top teaching markets in Spain, testimonials from past graduates who taught in Spain, and much more. At ITA we have a whole team of expert advisors to assist you, all of whom possess extensive international experience. To learn more, Meet The ITA Admissions Advisors Team and check out 8 Ways Speaking to an Advisor Can Help You Teach English Abroad.
If you're unsure of what specific pre-enrollment questions you should be asking during your first calls, here's a list of 10 really good questions that you should have answered before enrolling in your TEFL class.
hmmm
Access to Quality Information & Resources - In addition to providing personal assistance to assist you with your planning process for teaching abroad, any quality TEFL course provider should provide detailed information on their website about all aspects of teaching English, including visas, salaries, hiring requirements, interview seasons and lots of other important. At ITA, we're proud to offer one of the most comprehensive collections of information and resources for teaching English abroad on the entire web, in addition to webcasts, videos and downloadable guides. To get started check out ITA's exclusive TEFL Resource Library & our Country Profiles.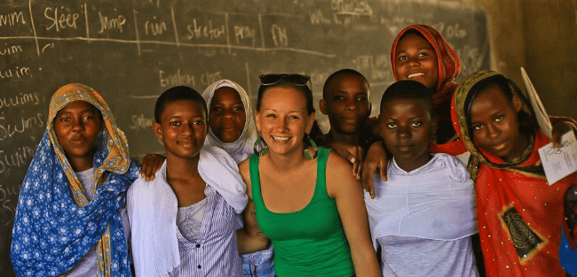 2. High-Quality TEFL Course:
Maybe you've been a teacher your entire life or perhaps this is your first time teaching, either way you need to make sure you're investing in a high-quality TEFL class. It's important to note that not all TEFL classes you find on the Internet are same and that there are important international standards that employers will be looking for when you apply for jobs to teach abroad. If you take a TEFL course that does not meet these standards, you will lose out on opportunities to teach at the best schools, with the best salaries in the best locations. Period. An accredited TEFL Certification is a common requirement to teach English online as well.
These standards include:
At least 100 hours of coursework;
At least 6-20 hours of practicum (live practice teaching and observation with actual non-native English speaker and NOT role-playing with fellow TEFL classmates);
An accredited curriculum from a recognized, independent organization within the field;
Instruction provided by a qualified instructor

(who has an equivalent to a Master Degree in TESOL or related field);
Read more about key tips to consider when evaluating a TEFL school

3. Job Search Guidance:
Great, so you got all of your pre-enrollment questions answered, you've created your plan for teaching English overseas, you enrolled in your TEFL class, and now how the heck do I actually use this certificate I just invested in? There is no point in investing in a TEFL certification if you have no one to help you find a job afterwards.
You had an advisor work with you one-on-one on the front end to create your realistic plan. You should expect to also have an advisor on the back end to help you with your job search and accepting a job offer. Every country has its own unique hiring process, so it's important to have an advisor that knows you, knows your plan, and is ready to coach you through vetting out schools, preparing your application materials, advising you on visa options, and ultimately make sure you're confident in the job you are accepting.
A TEFL school merely sharing links for a few job boards with you is not enough. Finding a job abroad isn't the challenging part, finding the right job for you is the key. It's very common that English teachers have never been to the country they are going to teach in, so it's crucial to speak with an expert advisor who knows you and can make sure you're choosing a school that is a good fit. Do you want to teach kids or adults? Do you want to work in a big city or in a more rural area? Is this job offer fair and does everything on it look right based on your credentials?
Moral of the story, you want someone who has your back throughout your job search. Maybe you plan to teach abroad for one year or perhaps you're hoping to make this into a long-term career, your TEFL school absolutely must provide you with lifetime job search guidance so you know how to use your TEFL certification to its full potential.
Read more about International TEFL Academy's lifetime job search guidance!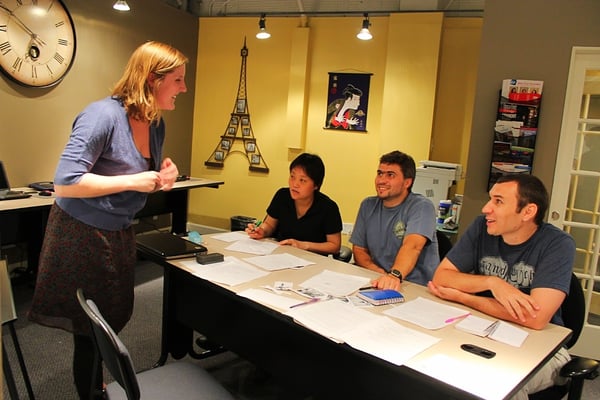 4. Alumni Network & Engagement:
OK, OK, so, you worked extensively with your pre-enrollment advisor and created a plan. You enrolled in an accredited, high-quality TEFL course taught by university-level professors. You worked with your job search advisor and accepted a great job offer overseas. The last piece of the puzzle – so how do I make some friends? I've never been to this country before and I don't know anyone. Umm…
Your TEFL school should provide you with opportunities to connect and network with fellow English teachers all over the world. Maybe it's finding a roommate or new friends to travel with, or perhaps you have some packing questions before you hop on the plane. You want to be able to connect with likeminded English teachers who have been in your shoes.
When you hop on the plane for your adventure abroad, it's going to feel fantastic to have made some connections on the ground beforehand. Chances are you'll make some great friends who will become integral parts of your experience abroad!
How does ITA promote Alumni Engagement? International TEFL Academy has twice been nominated for GoAbroad.com's Alumni Engagement Award for Innovative Travel. Check out the following to see how we strive to engage our alumni to create a true international community of teachers & travelers: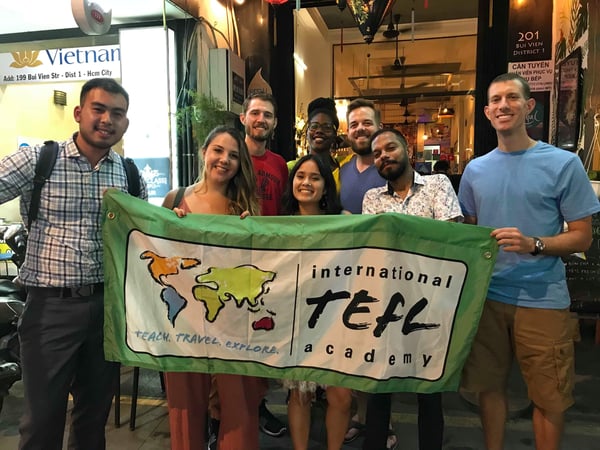 Key Takeaways:
- Get on the phone with every TEFL school you are considering and ask them about their pre-enrollment process - Who is going to help me through this process? What resources can you share with me before enrolling? Get all of your questions answered and make sure you have a plan in place before enrolling.
- Ask the tough questions about the nitty gritty of the TEFL class – What are the instructor's credentials? Who accredits this TEFL class? Is there live practice teaching? Who will answer my course questions?
- Make sure you are 100% confident that you're TEFL school will assist you start to finish with your job search. You don't want some random job boards. You want to be confident when you're accepting your job offer.
- Get connected with fellow TEFL graduates. If your TEFL school is legitimate, they should have a large group of alumni. Talk with fellow alumni, make some friends before you head abroad, and verify there are opportunities stay engaged with the TEFL company along the way.
Do you want to travel the world & live a life of discovery & adventure?
Request a free brochure or call 773-634-9900 to speak with an expert advisor about all aspects of teaching English around the world, including TEFL certification, the hiring process, salaries, visas and more.
Related Articles: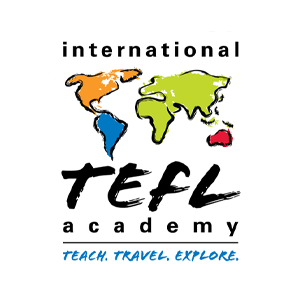 Founded in 2010, International TEFL Academy is a world leader in TEFL certification for teaching English abroad & teaching English online. ITA offers accredited TEFL certification classes online & in 25 locations worldwide and has received multiple awards & widespread recognition as one of the best TEFL schools in the world. ITA provides all students and graduates with lifetime job search guidance. ITA has certified more than 25,000 English teachers and our graduates are currently teaching in 80 countries worldwide.
Want to Learn More About Teaching English Abroad?
Request a free brochure or call 773-634-9900 to speak with an expert advisor about all aspects of TEFL certification and teaching English abroad or online, including the hiring process, salaries, visas, TEFL class options, job placement assistance and more.