13 Tips for Stretching Your Budget in Europe
Written by: Lynda Galea
Last Updated: November 30, 2020
By Nicola Rae
It's no secret. "Europe" and "Budget-friendly" don't usually go together in the same sentences. When you're surrounded by fantastic food, decadent wines, and fancy, historical attractions with pricy entrance fees, things can add up quickly.
Luckily, there are a few easy things you can do to stretch your budget a bit farther when traveling in Europe.
1. Don't make a ton of separate ATM withdrawals
You will likely be charged a fee for each foreign transaction. My bank charges $5 for a withdrawal. It doesn't really make sense to pay $5 to take out $20, but it's a little more bearable to pay $5 to take out $100. Try to take out larger amounts of money at a time to offset the foreign withdrawal fee.
2. Shop for groceries at the Lidl or Aldi
They are usually cheaper than the Carrefour and Delhaize grocery store chains. (Plus, Aldi and Trader Joe's are partner companies so you can find some Trader Joe's products there if you miss a taste of home!)
3. Bring your own shopping bags or a backpack to bring your groceries home in
They charge for bags in Europe. Plus it's good for the environment so why wouldn't ya?
4. Have I said enough about grocery stores? Buy your souvenirs from grocery stores
I'm serious! Your friends back home won't know if the bar of authentic Belgian chocolate came from a famous chocolatier or the local Aldi. You can get fantastic chocolate in the checkout line that makes a great gift (assuming you don't eat it before you get a chance to give it to your friend). A few years ago, some family friends visited Germany. As a gift, they brought us some amazing German mustard. Tangy and exploding with flavor, that German mustard in a metal toothpaste-looking tube was one of the best souvenirs I've ever received. When I visited Germany, I learned it came not from a famous German mustard factory, but from the regular old grocery store.
5. Avoid the tourist traps!
Don't eat at a restaurant that has a guy with a creepy mustache (trust me, they always do) standing outside inviting you in. And avoid restaurants that advertise a large menu written in English. These are tourist traps. The prices will be high and the food will be disappointing.
6. If you are staying in a place for more than a month and plan to take public transportation, invest in a transit card
It is called something different in every city, but the concept is the same. You buy the card for a flat rate (usually around $5) and add rides in bulk. If you're staying in Brussels, for example, this card is called MOBIB. Without a MOBIB card you will pay €2.10 per ticket. With a MOBIB card, you have the option to buy a discounted ten journey package and the price drops to €1.40 per ticket. It also is more convenient because you don't have to stop and buy tickets at the kiosk every single time.
7. Remember that the metro/public transit system DOES CLOSE
Pay attention when you are out with friends! Missing last call for the metro could result in a costly taxi ride home. Don't believe me? It happened to my sister and me because we didn't check the metro hours. Not that it would have mattered much, we missed the last train by like, three hours. But we paid for our fun, quite literally, as the taxi ride home was over thirty euros.
8. Pack a lunch
Okay now this post is really turning into a post about grocery stores, but hear me out! Most convenience stores and grocery stores sell ready-made sandwiches. Grab one for lunch instead of a sit down meal. Saving a few euros a day will add up.
9. Pay attention to when things are free
Almost every city has a schedule of one day a month when museums are free to enter. Paris, for example, has free museum day the first Sunday of the month and the Louvre is free every Friday night for those under 26. Say you wanted to save money on a Parisian weekend getaway, because you're glamorous like that. Plan to go the first weekend of the month so you can catch the free museums all day Sunday.
10. When traveling around Europe, use GoEuro to compare the price of bus, train, and plane tickets
GoEuro will show you all the ways to get from point A to point B, including the travel time and cost. The bus is almost always the cheapest option, but sometimes you find surprise train and flight deals with better travel times and good prices.
11. Use Regional Trains
Without a doubt, the Thalys is amazing. Thalys is the high speed train that connects most of Europe's cities and it is fast, smooth, and convenient. But you pay a premium for that. Sometimes, a very high premium. If you are traveling within one country, there is a good chance you can find a better price on a regional train line. In Brussels, for example, you can buy a ten ride train card that allows you to travel anywhere in Belgium for only €7.50 per ride.
12. Consider staying at an Airbnb
Staying in a shared Airbnb space can be just as cost effective as a hostel with one major advantage: you have access to a kitchen. Hostel kitchens aren't always the best, and having a place where you can cook for yourself even one meal a day means more savings over time. Most Airbnb listings also offer discounted monthly and weekly rates too.
13. When money gets tight, head East
Western Europe gets a lot of hype, but there are fantastic cultural gems to be found in Eastern Europe too. I absolutely adored my time in Eastern Europe for many reasons (great people, awesome nightlife, delicious food, epic mountain ranges, fast internet speeds... I could go on), but one of the most enticing perks is the fact that Eastern Europe is much less expensive than Western Europe. Meals that would have cost me twenty euros in Western countries cost ten euros or less in Eastern Europe. Airbnbs in city center were affordable and the cost of public transportation is minuscule compared to in the West. If you're looking to save some money, your euro will go much farther in Eastern Europe.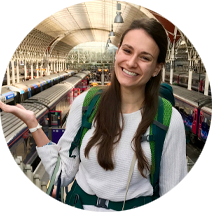 Nicola is an Atlanta native who loves teaching, budget travel, and guacamole. She holds BA's in Anthropology and Sociology from the University of Georgia and a Masters in Education from Francis Marion University. She is currently teaching English online while house sitting. When she's not busy teaching or drinking coffee in cozy cafes, Nicola enjoys writing about her travels on her blog seenicwander.com.
---
Want to Learn More about Teaching English Abroad & Online?
If you are excited about teaching English from either the comfort of your own home or anywhere in the world, contact us about TEFL certification options and get ready for a great adventure!
Related Resources: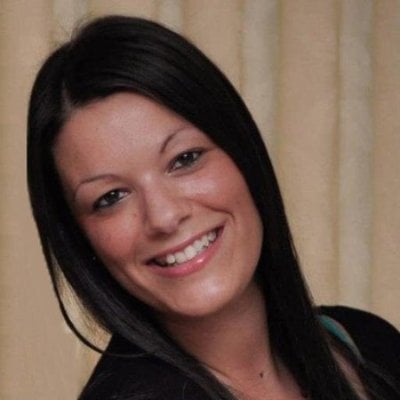 An accomplished traveler (she's visited 40 countries!), Lynda hails from Melbourne, Australia. Since she joined ITA in 2017, Lynda has become a primary expert on the field of teaching English online. Not only has she published numerous articles on the topic herself, but she has worked with International TEFL Academy alumni around the world to produce an entire library of information and content about teaching English online. Lynda also serves as a primary organizer of ITA's ground-breaking Teach Abroad Film Festival.
Want to Learn More About Teaching English Abroad?
Request a free brochure or call 773-634-9900 to speak with an expert advisor about all aspects of TEFL certification and teaching English abroad or online, including the hiring process, salaries, visas, TEFL class options, job placement assistance and more.