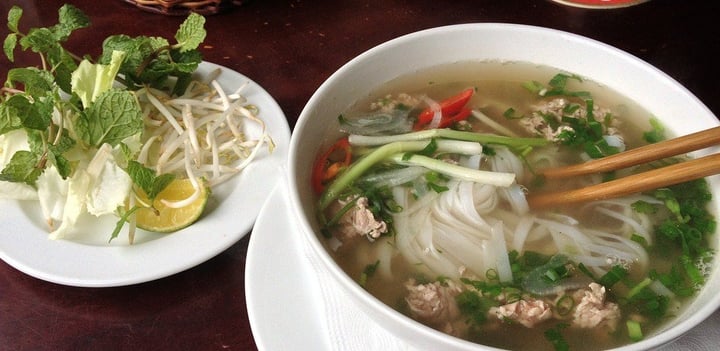 By Laura Nalin
One of the main reasons tourists flock to Vietnam in droves is because of the food. While the diverse culinary options were certainly on the map prior to Chef Anthony Bourdain speaking its praises, his influence has impacted many a traveler.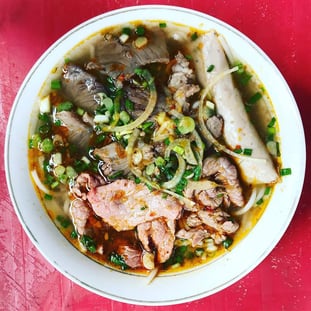 One of the top spots Chef frequented on his food tours of Ho Chi Minh City was a small street stall owned by a woman known locally as the Lunch Lady. Located off a small hem (alley) in District 1's Da Kao neighborhood sits one of Saigon's most famous lunch spots. While she changes her menu daily, she's known for a number of dishes, but her most popular day is Friday, when she serves select customers a piping hot bowl of Bun Bo Hue. The dish consists of vermicelli noodles, beef and a bounty of herbs and spices; it's origin is the the central capital of Hue, hence the name.
I'll get back to other famous soups later, but while you're in District 1, you should definitely stop by Banh Mi Huynh Hoa for a taste of Vietnam's signature sandwich. Surprisingly enough, Vietnam has some of the best bread I've tasted outside of France. The reason behind this is unfortunately due to the years of occupation under the French rule; the local people here adapted their love of baguettes and created something incredible: the banh mi.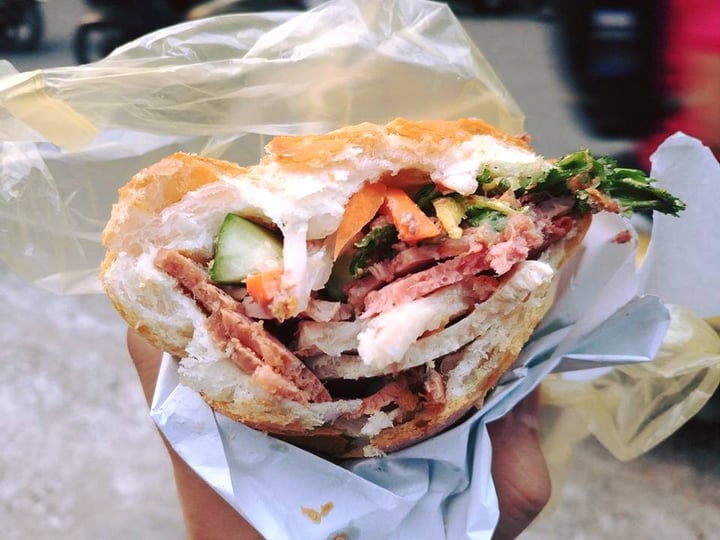 While I try to avoid eating as many banh mi sandwiches per week as I once did (a baguette a day keeps the flat tummy away AMIRITE), I'll admit that it truly is the perfect snack. It's portable and people eat them anywhere. Honestly, though, I saw a man was literally eating a banh mi about five minutes before the start of a 10K race earlier this year. Anyway, not only is this tiny stand one of the most popular joints in town, but it's incredibly difficult to spot as it's sort of a hole-in-the-wall. Alas, I've been vegetarian for the past 20 years, so I've never had the opportunity to try the infamous, and very traditional, pate sandwich.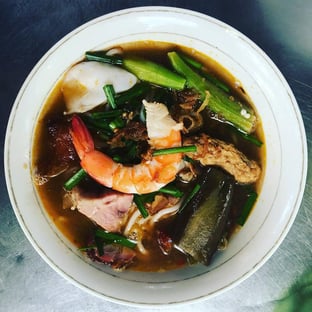 If neither of those tickle your fancy and you're wanting to be a bit more adventurous, check out District 1's Bun Mam Dac San. The restaurant's signature dish, Bun Mam, also known as fermented fish stew in a sweet and sour broth, is often referred to as Vietnam's version of gumbo. If there's one thing you should know about the locals, it's the fact they love their fish sauce. This soup is a perfect blend of the nation's love of vermicelli noodles, paired with thick, fermented fish sauce topped with okra, catfish, squid, prawns, roasted pork and various spices.
If there's one dish that gets almost every expat I know excited beyond belief, it's bun thit nuong. Essentially translated to 'vermicelli noodle dish with grilled pork and spring rolls,' this dish is one of the most popular street foods out there. Considering you'll be on a food tour of Ho Chi Minh City, more than likely by foot, there's a high chance you'll see someone selling this meal every six seconds. If you're wanting to escape the heat a bit and sit down at a restaurant, District 1's Chi Thong joint is widely known around town as some of the best - if not the best - bun thit nuong in Saigon. I'll give you a head's up: this dish is served with fish sauce, so don't assume the meat went off - it's just the sauce.
Another classic comfort food dish is Ca Ri Ga, or "curry with chicken." There are a number of spots that serve it throughout Saigon, but one must-stop on your food tour of Ho Chi Minh City is Sinh Ky Ca Ri Ga, located in District 5. Not only has this place been in the same spot for over three decades, it's situated between two of Saigon's busiest streets, which makes it ideal for people watching. The soup is a blend of curry powder, green onion, taro roots, carrots, sweet potato, lemongrass, coconut milk and ginger, and is generally served with either chicken or beef.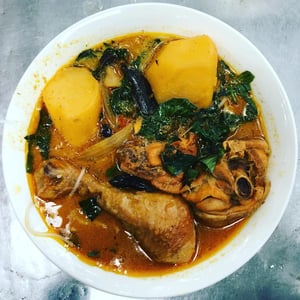 If you're a vegetarian like me, you'll probably find it a bit difficult finding something to eat - particularly street food. There are tons of restaurants and street stalls throughout town that offer a vegetarian alternative, and some that straight up serve vegan or veggie street food. If you're in this situation, you will always want to look for the word "chay" on any of the awnings or storefronts. Should you find yourself in a pickle, just state, "toi an chay" (toy ahn chai), which translates to "I am a vegetarian."
Out of all the places I've tried, my most favorite vegetarian pho is the 'chicken' pho from Vegan Kitchen in the Binh Thanh district. Although I'm not generally a fan of the whole fake meat thing, this pho was incredible and it made me happy to finally get a semblance of a feel for how everyone else feels when they're eating. Vegan Kitchen offers a range of traditional Vietnamese fare, all meat (and dairy) free.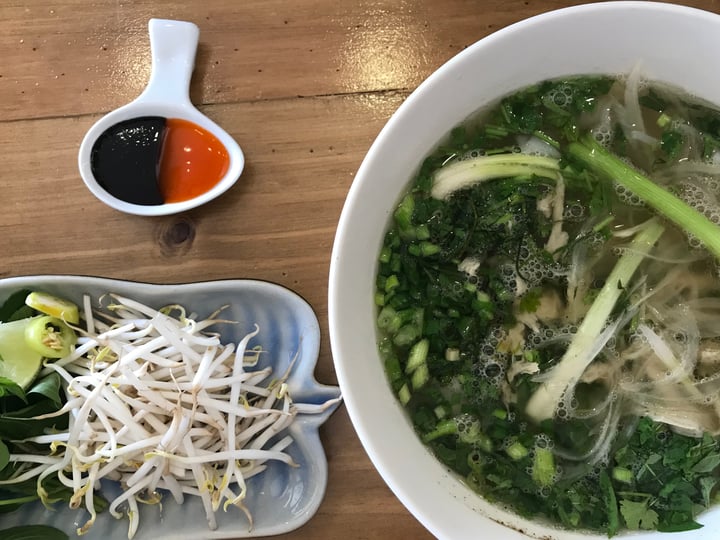 Despite the fact I've only scratched the surface when it comes to local food, this should be an excellent starter for those of you interested in taking a food tour of Ho Chi Minh City. Dig in!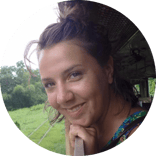 Laura is a 29-year-old serial expat who left the states in 2013 in search of a fresh perspective - a decision which opened more doors than she could've imagined. She's a lover of mountains, spicy food, stand up comedy, and will never turn down a pizza. Laura is one of ITA's Writing & Content Ambassadors.
---
Want to Learn More about Teaching English Abroad?
If you are excited about teaching English from either the comfort of your own home or anywhere in the world, contact us about TEFL certification options and get ready for a great adventure!
Related Resources: