Here's a transcription of the video:

[Erin] Hey everyone and welcome to International TEFL Academy's Facebook Live. My name is Erin and I'm a student affairs advisor here at International TEFL Academy, ITA, and I am so excited to be presenting this Facebook Live with you with our social media ambassador, Christina Bates. I'm really excited for this, she is living the life in Madrid, I stalk her like crazy in all her amazing Facebooks that she does and Instagram. And so I'm really excited to present her to you guys. So without further ado, welcome Christina.

[Christina] That was quite the intro, thank you so much Erin. I'm super super stoked to be here tonight with you guys, well tonight for me. But today with you guys.

[Erin] Thank you so much, you are in Madrid and it's about 10:00 PM your time, correct?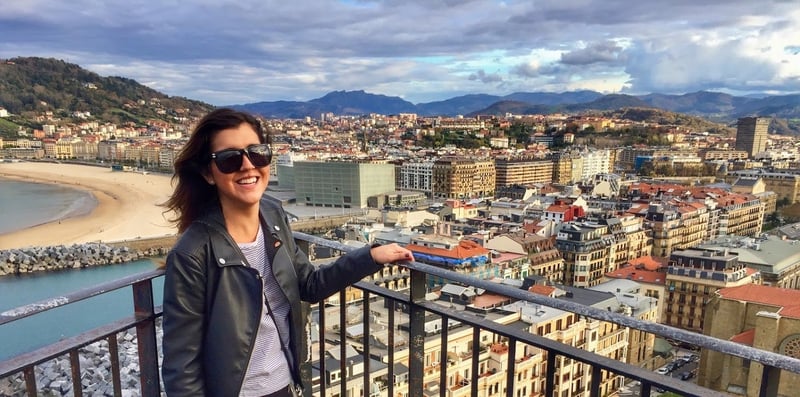 [Christina] That's correct, it is time for dinner, and I have a (speaking Spanish) wine here too.

[Erin] I love that, as you should. The true Spanish lifestyle. Well thank you so much for being here. Like I said, you are an ITA social media ambassador. For those of you who don't know, we actually have a really cool program here at International TEFL Academy that we have ambassadors in either social media or content or video and they are producing some amazing things. So obviously Christina is here for our social media. You guys really should check out all of the content being created by our amazing ambassador program. Christina, I know you are currently in Madrid, can you tell us a little bit about yourself, where you're from, and why you chose Spain?

[Christina] Sure, so good question. So to start off, I'm from Las Vegas, Nevada. I was born and raised in Vegas. I went to University of Nevada, Las Vegas, go Rebels, I majored in hospitality and business, and while I was in college, actually, didn't like study abroad or do anything like that, so that kind of piqued my interest eventually at some point, to move abroad. So that's a little bit about me (laughs)

[Erin] That is awesome, really cool to hear. And so what made you interested in teaching English abroad if you've never studied abroad, what piqued that interest of yours?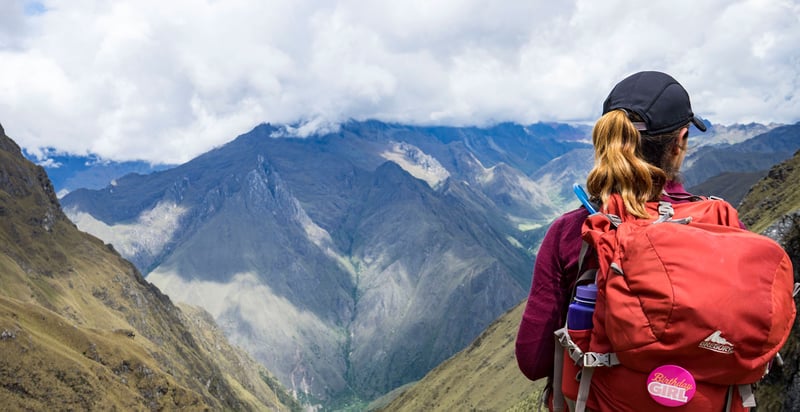 [Christina] It was actually in March 2016, I took a trip to, a birthday trip to Peru, it was a really random, spontaneous trip. Two weeks, hiked Machu Picchu, it's incredible, if anybody has done it or wants to do it, I highly encourage it, but during that trip, I realized two things, I realized that one, my love for travel, that I needed to explore more of the world, I needed to see more of the world, absolutely fell in love with it, and two, how terrible my Spanish was. So that's kind of what spurred me to decide that, hey, I need to make a change, I've always wanted to live in a foreign country, never had the opportunity, so I said why not, and I chose Spain obviously, for the Spanish.

[Erin] That is awesome. I think you are my spirit animal, that is my dream trip, Machu Picchu, so you're living my life Christina, I love it.


[Christina] Good, good (laughing).

[Erin] Cool, and you decided to go through one of our ITA partner schools, is that correct?

[Christina] Yes, so when I was doing my research, I was looking into, okay how can I actually live abroad, what makes sense, and teaching just kept coming up. And definitely ITA kept coming up in the great reviews and everything, so I looked further into it and there were some options as to what I wanted to do, and I knew myself that if I was gonna sell everything, pack my bags and move to a foreign country, to start a brand new career, that I wanted to feel really comfortable in whatever I was doing and really sure of it. So I decided to do the student visa program with your ITA partner school, and it's a four week onsite program that gets you TEFL certified here in Madrid.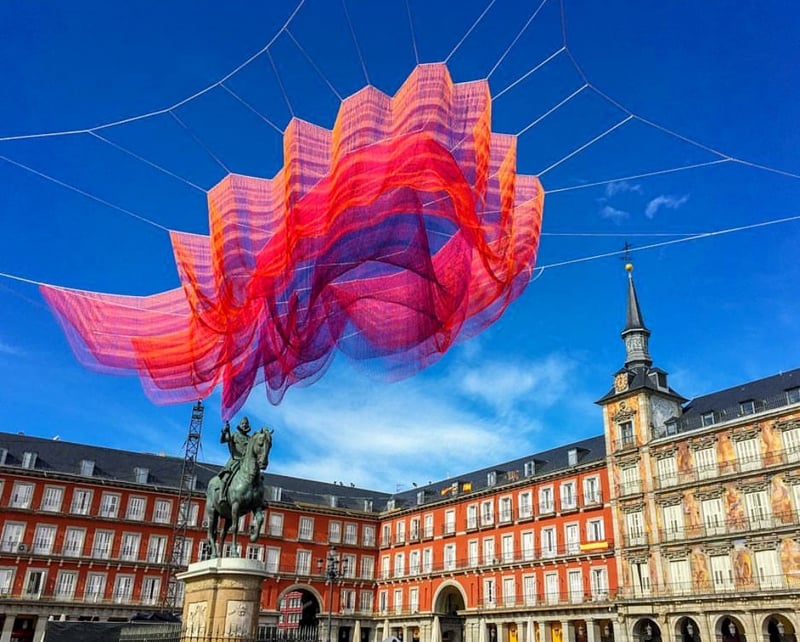 [Erin] That's awesome, so four weeks, that sounds pretty intense, can you tell us a little bit about that onsite course?

[Christina] So to be honest, I had a full time job at the time as well, but my job was actually pretty cool at the time back in Vegas, I worked for a wine and events company, basically got to drink wine during music festivals, it was awesome. Everybody was like, why would you leave a job like that? And to be honest, I could have done the online certification as well during that time, but I knew myself and I knew that I work better in class, like actually physically being there, and I wanted to get a sense of Madrid while I was there before actually starting to teach. So that's kind of why I decided to do the onsite route, and the program itself it's super intense, obviously it's four weeks long, you're doing like a crash course in grammar. I think one of the main reasons I decided to get TEFL certified was because I'm a native speaker, I can speak English, but how do you actually teach English?
And so really learning the tools, learning how to lesson plan, the structure, actually doing six courses teaching in front of six actual classes, and there are different structure of classes, you have one-to-ones, you have maybe group classes, and even all the way to learning how to give a level test, or phone classes, things like this that you don't even think about, really is what the TEFL program gave me. So it was intense, but a lot of fun.

[Erin] That is so great to hear, and as you mentioned, we're really lucky that we do speak English, but we actually don't know the ins and outs and intricacies, so going through a TEFL course, whether it's online or through our 20 locations around the world, it is so beneficial, as you said, doing lesson plans, grammar points, oh my goodness, English grammar is such a nightmare. So learning through those things, obviously here at ITA, we do train and certify over 5,000 students, and over 20,000 alumni, you included, obviously. (Christina laughs) Going to all of our classes, either online or through, as you said, in Madrid, or through our other countries that we're partnered with as well. So that's really great to hear. So with your partner school, with our partner school, obviously you decided to stay and go the student visa route in Spain, can you tell us a little bit about the student visa and what that entails?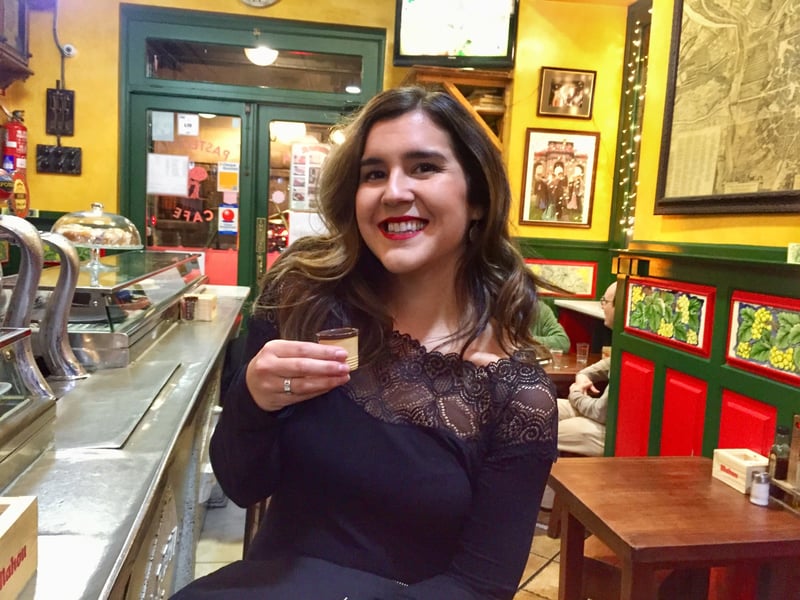 [Christina] Yeah, so basically it's a one year student visa. So you get enrolled into a year of classes, and specifically I wanted to learn Spanish, so it was Spanish classes, they have, there's many language schools you can go through here. They partner with the language school as well, and essentially, you kind of stretch your classes how you want, whether you go more full time intensive, part time, online, however you want them. It's throughout your time here in Madrid. And to be honest, I did it specifically to, because I wanted to learn Spanish. The other benefit, obviously, is getting the student visa really helps set you up to get a job right away, it helps you travel throughout Europe. A lot of benefits to getting legally here, and so that's really why I went the student visa route.

[Erin] That makes a lot of sense. So, Christina, I gotta ask, how's your Spanish?

[Christina] (speaking Spanish)

[Erin] That's very cool, great. Like I said, you're living my life. I don't know any Spanish, but you're really selling this program to me. (both laughing) Awesome. A lot of questions that we get, and my parents did the same exact thing, was asking, why do you want to do this? Did you have some hesitation from your parents, and how did you convince them and your friends that this was gonna be a great opportunity and to do it?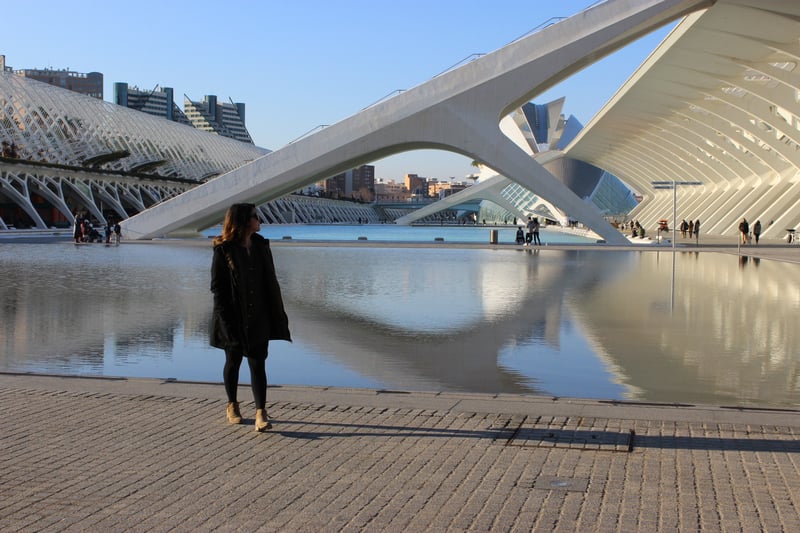 [Christina] I'll be honest, it was difficult, especially since I kind of did it very impulsive, last minute, Like I said, I took that trip in March 2016 to Peru, and that's when I decided, hey, I'm gonna make this happen, no more excuses, I'm going to do this, and I moved here in July of 2016. So it happened within four months. And I'll never forget when I told my bosses at my company, when I told my best friend, when I told my mom, my sisters, it was tough for them, obviously, but they were so excited for me. And I tease my mom all the time because I'm half Colombian and half Irish.

And so on my Colombian side, growing up my mom never spoke Spanish to me, so I would always hear it, but I never actually learned it. So I said, well this is your fault mom, I'm going to Spain because I never learned Spanish, and I'd tease her. Really, they're super supportive, super awesome. You really find out, even with your close friends who you stay in touch with when you move abroad because it's a whole different lifestyle and honestly, they're super supportive and happy for me.

[Erin] That is so great to hear, I know it is always so difficult, when you are going to tell you friends like, hey I'm extending for another year, you can always can come and visit, your parents can come and visit. So you have any plans on going back anytime soon?

[Christine] Not anytime soon. It's always difficult to break the news to my friends and family, like hey I'm actually gonna renew again. But that was kind of my intention. It was very kind of open, I had no plans, I had no idea if this was even going to work out, my whole philosophy was like, hey, worse case I can always go back to the States, I'll always land back on my feet, so why not take a jump and I've been loving it. So, at this time I have no intentions of leaving anytime soon.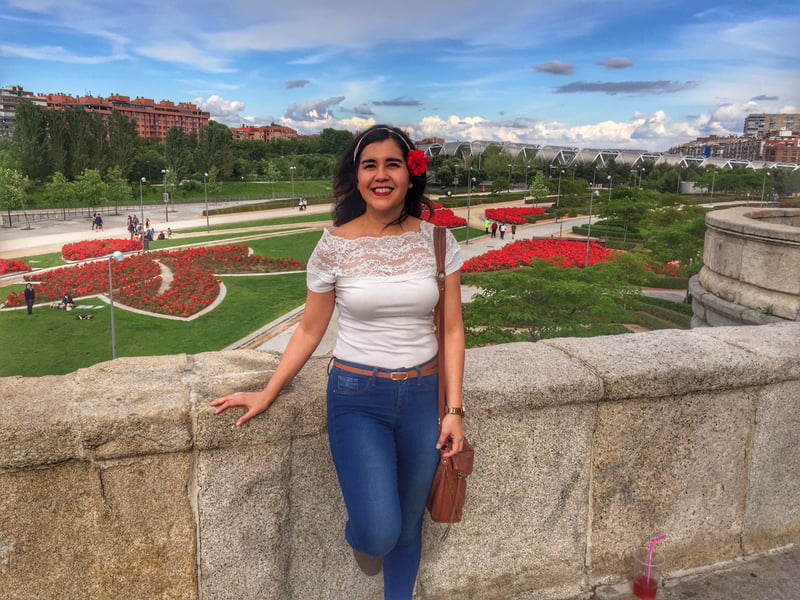 [Erin] That is awesome.

[Christina] Sorry mom. (both laughing)

[Erin] Yeah, I think your mom might be listening so--

[Christina] She's probably watching.

[Erin] No, I completely understand, that's what I did and I ended up almost five years, so I completely understand. Well, for those of you who are just turning in, we are here with Christina Bates, she is our ITA social media ambassador in Madrid, Spain. So yeah, we're just asking her some questions today. So we're gonna kind of switch gears and talk about your actual teaching. I know you took our partner school course in Madrid, how were you able to find a job once that course was over?

[Christina] Yeah, it was actually painless. So essentially what happened was I did a resume review, they helped me out looking through that, and kind of set me up with various academies to interview with, I had several different academies to interview with, and the hiring process happens really quickly here, especially if they love you, they want you to start literally the next day. So it happened pretty seamlessly for me, I got TEFL certified and the next week I was already starting my job at a language academy.

[Erin] Whoa.

[Christina] Yeah.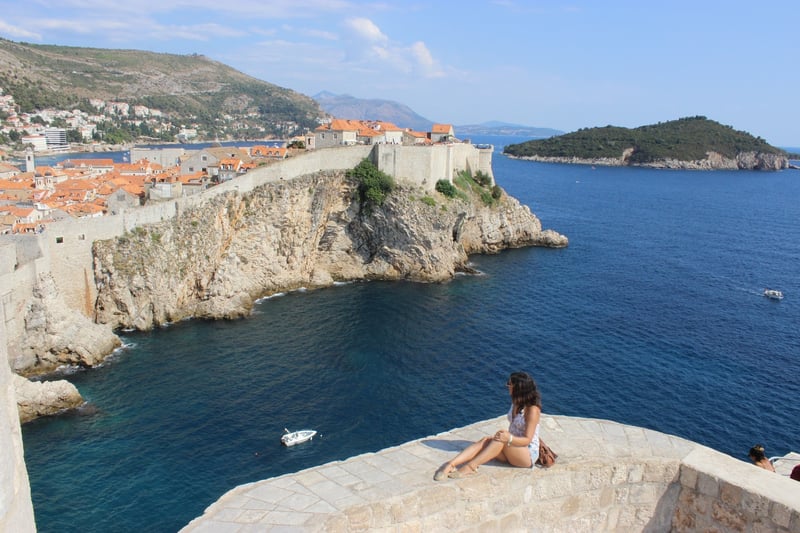 [Erin] That's a really fast turnaround. And now are you working at more than one, or just one?

[Christina] Yeah, so I started with just one, and what's great is I decided to go the business/adult route versus the kids, which here in Madrid, obviously is the capital of Spain, so there's a huge opportunity for English teachers to teach business adults. And I have a business background, while you don't need a business background at all, I know myself and I'm not as patient with children, so I prefer teaching adults and I got set up with a language academy that assigned me to different businesses, teaching a various amount of different kind of classes, so I have in my first year, over four different companies that I was teaching in company.

[Erin] Wow, and were you commuting to these places? Was it all in-house at the school you were working for?

[Christina] Yeah, great question. So it was kind of a variety. My first year was actually pretty cool, I taught with a finance company, I taught with Chanel, I taught with Cartier, some really cool brands, and I would go to their offices. And what's nice is most of the businesses are in this business area, which isn't too far from the center. So the commute wasn't too bad. But there were some other businesses that were further out, and so it just depended, and they tried to work with you schedule to make sure it wasn't too crazy.

[Erin] All right, that's good, there's nothing worse than a long commute, so I've always wondered about that. And obviously a big question that we always get is, if you are working for a language school in Spain, how are you paid? Do you have a bank account, is it cash?

[Christina] Great question, so being on the student visa, I am allowed to get a bank account here, a Spanish bank account, super easy, I bank with Sabadell and I get a direct deposit, actually, from my language academy once a month, so it's pretty easy.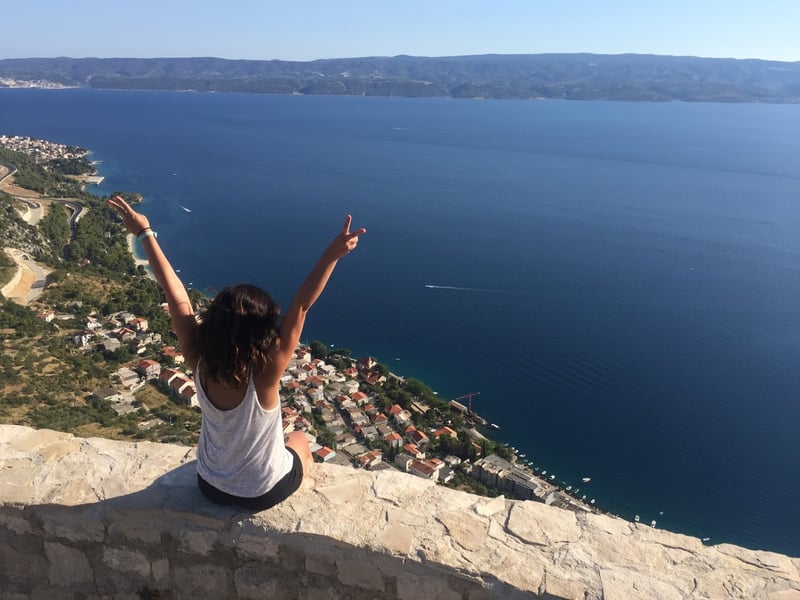 [Erin] Wow, is that the norm for most teachers or not really?

[Christina] It depends, really. Like I said, the teaching market, it varies. You have some people that aren't on contract, it's more maybe under the table. Some people get paid just cash, in more private lessons, there's a variety, really. But if you are with a language academy that actually puts you on contract, they're usually, it's like direct deposit there.

[Erin] Ah, okay, that makes sense, that's great. You know a lot of times we hear, in a place like Europe it can depend, and same with Latin America where you could get a check, you could direct deposit, a lot of times it's cash in hand. I remember when I was teaching in France, my first month they messed things up and I was paid in cash, and then luckily I got a check, I got to deposit after that, so that's really awesome. So with that, kind of switching gears, were you able to find your own housing when you got to Spain? Or what did you do for that process?

[Christina] Yeah, so housing in Madrid is complicated, I'm not going to lie to you guys. It is getting crazier and crazier, I swear. But what's great is through the program that ITA, they partnered with this school, they set me up with kind of like a Facebook group internally, so I got to meet some classmates before the actual four week program started, and through that one of the classmates reached out to me and said, hey we're looking for roommates, would you want to look for a place before we actually move out there, and I said sure, I have no idea, I was just kind of planning to get there a few days before and hopefully find something.
But luckily we found, it was kind of during the summer months, and some auxiliary, some other teachers were leaving for the summer, going back to the States, and so they just needed to sublease their place for like a couple months, and so it was a great opportunity to move into their flat temporarily while we go and look for what we're needing for a more longer term. So that's kind of how that set up. Honestly, I was kind of lucky. But I highly recommend, if you can get yourself in a position like that, to where you first get here, you find something more temporary, that you can get an idea of what the neighborhoods are like, what you're actually looking for in an apartment, if you want roommates, these kinds of things that you don't really test out until you get here. If you can find something temporary at first, highly recommend it.

[Erin] That is such great advice Christina, I think that's something that everyone can take away. And something that you mentioned, being able to connect with people in advance, that's exactly what happened to me for France, and here at International TEFL Academy, we have these awesome Facebook groups, that I know I see you posting on all the time, answering questions, that a lot of time our alumni will connect and say, hey I'm moving to Madrid on this date, is anyone going, is anyone looking for a roommate?
And a lot of our alum will actually live together and connect, or at least even just meet up when they first arrive to kind of explore and conquer the city together. And I know that's something you do too, that you hold meet ups for our students as well, which is pretty awesome to have. I know I didn't have that when I started, so things like that, just to kind of make it a community, and so a great question that we actually got from the audience who are tuning in is, how did you make friends when you arrived in Spain?

[Christina] Such a great question. So there is a quite large expat community here in Madrid. So what's awesome is just through the TEFL academy, like you mentioned, you have a huge network, which I absolutely love, so right off the bat you're surrounded by people that taught here before, maybe that have gone back, or that they're here now. And so just there, you have a huge community. Inside that, the partner school as well, my classmates. Outside of that, it's really just then diving in, and going to some meet up groups, or finding some interest groups that you like. And really trying to just kind of blend in, to whether it's, I don't know, going to a yoga class or something in Retiro Park, it's really, you have to kind of put yourself out there to meet some new people.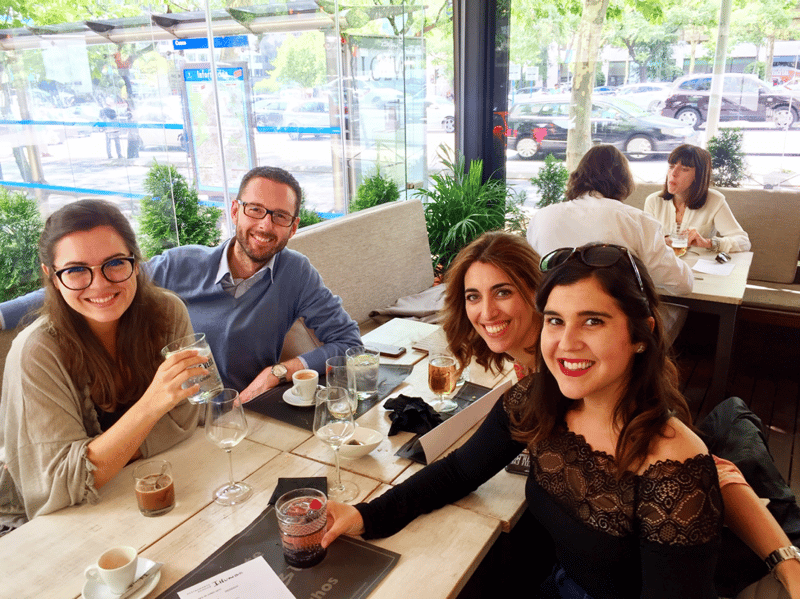 [Erin] Definitely, and that is not easy to do, but something you must do as an ESL teacher, especially if you're going to a place you've never been, don't know anyone. So can you give some tips on how to put yourself out there for some of those who are watching?

[Christina] Yes, so it is essential, even if you're an introvert, you really do need people here, because it's going to make that experience so much better. And you know, while a lot of people are temporarily here or in between, so you're going to meet a lot of people, they're going to come and go, those experiences last forever.

So really, honestly, I just encourage you, like I said, to find some groups, either if you go to meetup.com, or any Facebook groups, and just propose something. Like, hey I'm looking for this, or does anybody want to meet up, or whatever. Or another thing is, just going to some popular coffee shops, you'll find a lot of expats there too, which is great, and you'll hear English, trust me, it'll happen, and really just say, hey I hear you guys speaking English, and really just kind of approach strangers, it's totally okay here, and kind of get to know a little bit through them, and it's all from there, just networking, getting to know their friends, maybe they have some Spanish friends, and it goes from there.

[Erin] Awesome, and you actually make a really good point. Actually someone from the audience just asked this question, did you speak any Spanish before moving to Spain? I know you were taking the Spanish courses, and if not, I'm piggybacking off this question, how can you get around in Madrid if you don't really know any Spanish?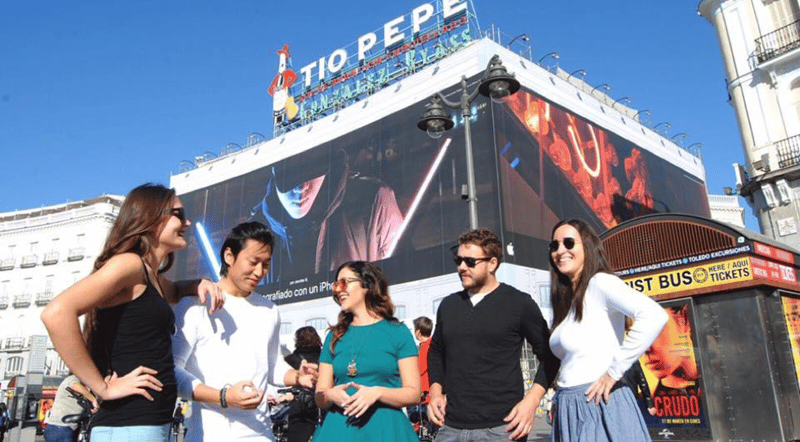 [Christina] Totally, so great question. So, as I mentioned, I have a Colombian background, so I've been familiar with the language, but I actually, it was very very basic lower level when I first arrived, which is why I came here, and yes, you can totally live in, anywhere actually in the world without knowing their language, which is really cool. You'll learn through the TEFL academy how to actually teach, it was really cool when I went through the four week program, basically we were taught like, a class in Croatian, and as students, we had to learn Croatian, of course, I had never heard this language in my life, and we actually learned it and had the technique of how to teach a foreign language. So you can totally get by without knowing Spanish, absolutely, but it helps of course if you can at least be open to learning the language.
There are going to be a lot of times where you'll need to, especially looking for housing, or setting up a mobile phone, or banking, any of that kind of stuff, you're definitely going to want to know some basics, and it's as simple as checking out a Google blog post on what's the top things I need to learn when looking for an apartment, or something like that. And then from there, I would encourage you to take it a step further, and maybe go to an intercambio or a language exchange and that's a great opportunity as well to learn, to meet some other people, and also to learn the language.

[Erin] That's great, and I remember from your take over actually, you do a language exchange, is that correct?

[Christina] Yes, I do. So when I first got here, one of my students in one of my old companies, we had connected and reached out and said, hey I'm looking to do like an intercambio, would you be interested? I'm like, that sound cool, yeah actually I need to practice my Spanish, and while you can learn and study in the classes, and books, it's completely different when you are kind of out and about with a local. So it's a great opportunity, and since then we've been meeting on a weekly basis, and we go out for tapas, it's also a great opportunity to get to know your city as well. So we always go somewhere new to discover, it's such a good time, and you get to learn more of the colloquial, local slang, which is really cool too.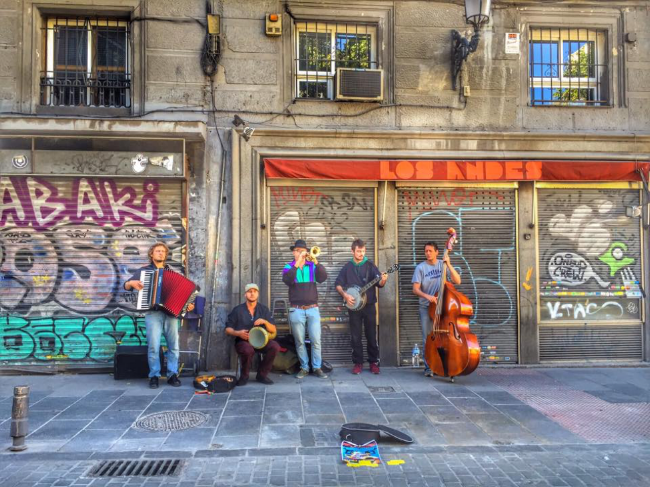 [Erin] That is so cool, see I told you that I watch you stuff. (both laughing) No, that's great, and it's so great to be able to go and travel and teach and you really do want to immerse yourself in the culture. So doing things like that, like a language exchange, it's really important especially if you do want to learn more and get outside of that bubble that you might be in, so great. We had another really good question coming in from the audience.

[Christina] Oh my. (laughs)

[Erin] I know, I'm loving it. We're getting a lot of questions, it's great. What would you say is the average cost of rent in Spain?

[Christina] So average cost of rent is anywhere from, okay this is depending, obviously on your needs and what you're looking for, but it can be anywhere, but usually around 350 euros to maybe 500, max 600, again really depends if you're looking to share a flat, get a flat on your own, if you're looking for a large room with your own bathroom, or these things that you don't even think about, but it can definitely increase the price. So when I first got here, that first two months, I was paying, actually I had a discounted rate of 325 a month. And then I moved into a more permanent place with two Spaniards, a brother and sister, and I had my own room and bathroom, and it was really really nice, but it was in a more expensive area of Madrid, and so rent was around 475, 500 I think for that. And now I currently live in a two bedroom flat, shared and I pay 450 a month. And so that's about average, and what I love about it is here we live a little bit further outside of the center, but we get much bigger space, we have a terrace, there's an oven, again these things you don't think about, but it definitely makes a difference, and it's not as typical, obviously because the buildings are much older here and much smaller.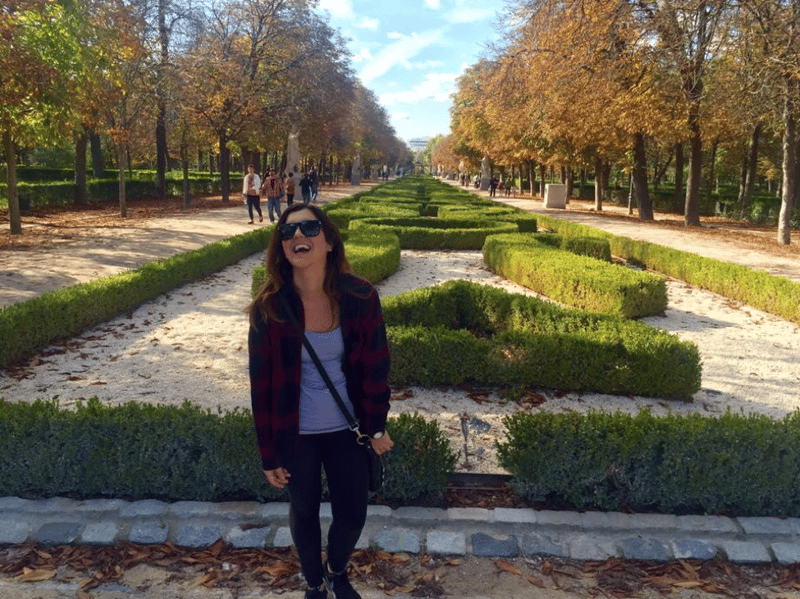 [Erin] Christina, you have me sold. That is way cheaper than Chicago. (Christina laughs) Sorry, I know my boss is listening, but I'm going to be joining you pretty soon in Spain. (both laughing) Good, well we also had another question, because you know it's April, which means it's tax season. So do you pay U.S. taxes or Spain taxes while you're there?

[Christina] So great question, not that I know of. So it's pretty, it's kind of weird here. But it depends where your, like for example, my boyfriend works for an online U.S. teaching company, so he would then pay taxes in the U.S. But here, if you work for a Spanish company and you've been here for a certain amount of time, there are some more gray area legalities, but I think it's a certain amount they have to make and so, a lot of people actually don't pay taxes. It really depends on your income and what you make.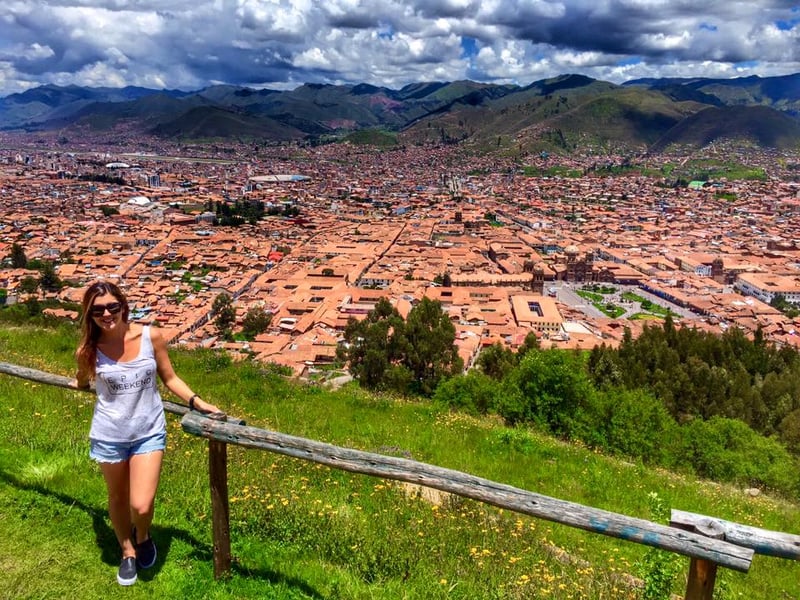 [Erin] That makes a lot of sense, it was the same thing in France, thank goodness, I was definitely not making enough so I didn't have to, definitely always a question that we ask. We also say, make sure you connect with a tax professional just in case, because they might be able to better assess your situation, but definitely a question that we get around this time of year. Good, we have another question, I'm loving this. And this is actually with regards to teaching in Spain. Do you know, does Spain require a bachelor's or a master's degree or higher for teaching English?

[Christina] Great question, so I do know that most academies will require a bachelor's degree at least. It doesn't matter what you've majored in, It really doesn't, and some people, they can get hied without one, but it is more typical and more common that you have a bachelor's degree, and even more one step higher that you get TEFL certified as well because a lot of academies are looking for that certification as well.

[Erin] Definitely, so a really good point to talk about, and that's especially why we have that great partner school in Madrid, as well as our online course that you guys can take. Or any of the courses that you can take here at ITA. You will be prepared, it's the highest level certification that you can get, we have teachers in almost 80 countries around the world, and in a place like Spain we actually do have a lot of teachers who are teaching without the degree, but because they have such a high level of TEFL certification, they have been able to get jobs in Spain, so really great question for those of you wondering, I don't know if I can qualify, obviously you should always speak to an advisor here at International TEFL Academy as well to kind of find out more of your options, but it is possible in a place like Spain, so great. Another question (laughing), I'm loving this, They're making my job easy today, I love it. A really important question, did you save a lot of money before moving to Spain, how much do you need to save up before you go?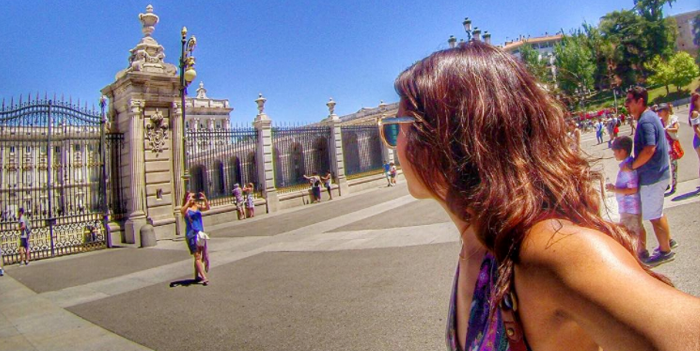 [Christina] So since mine was kind of like an impulse, spur of the moment, I really wasn't planning for this, I'll be honest, I would highly encourage that you plan for something like this, however, like I said, I kind of sold everything and from what I had saved out of that, I had a good amount of like two to three months to be able to take care of here. So I highly recommend saving around at least two to three thousand, I would say cost of living and your expenses, you can easily live comfortably here in Spain, a thousand euros a month. But outside of that, if you want to travel, or you need to pay off student loans, or do other things, you'll definitely want to make a little bit more, actually work a little bit more, or make some more money on that side. So the first couple months, you're transitioning, you're looking for work, you're looking for a place, you're setting up, maybe you have big wide eyes and you want to travel right off the back like I did, I totally get it and I encourage you to do it. But definitely have some savings because it's gonna help you with just the start up until you get kind of situated. And definitely budget for that first couple of months because if you don't, it goes quick.

[Erin] I completely understand, I did it the right way when I went to France and then when I went to Hong Kong, I had zero savings, so I ate a lot of ramen that first month. (both laughing)
[Christina] But it's amazing what you do for this experience, and you realize that you can actually get by with not a lot, it's incredible.

[Erin] I agree, I learned so much about myself and living in that first month that I was able to apply, now I'm a little bit more responsible. Wink to my dad watching as well. You know I definitely understand. Great, so another question that we just had pop up, the kind of teachers that you work with, obviously a lot of people are straight from college, they want to go do this, maybe they just studied abroad, but how about, do you work with any teachers that are maybe older than what most people think of being as a TEFL teacher?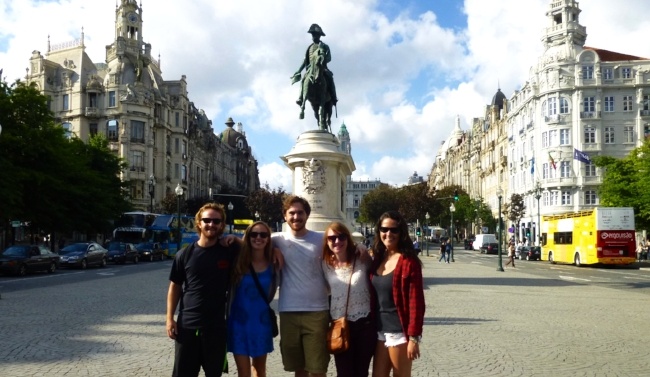 [Christina] Yeah, so great question. I'll go ahead and throw my age out there 'cause I feel like I'm a little bit older than the typical, not extremely, but I'm 30, and I did not do this straight out of college. This was something that I always wish I had done during college or right after college, but I made every excuse possible and I just didn't. So yeah, there are a ton of teachers out here that are older, you will still come across the ones that are fresh out of college, and that's okay too. But there are definitely older teachers out here that are absolutely loving it, that left a super comfortable job back home, and decided to make the jump, and they're doing just fine as well.

[Erin] That is awesome to hear, and actually a fun tidbit just to tag onto that, I actually spoke to someone who was 72 who took the student visa option and had been living in Spain for a year and loving it, so you're never too old to learn new tricks, as they say, and definitely get out there and teach abroad, because if you love to travel and you have that heart and passion to do it, it's definitely possible and it sounds like--

[Christina] That's right, (speaking Spanish), it's never too late.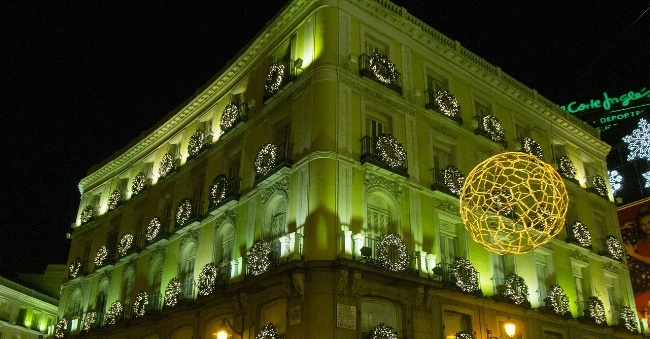 [Erin] I love that (laughing). Awesome, great so kind of switching into some fun questions, even though these have all been fun, obviously, but kind of more about your travels, this is something that I was going to ask, and we actually just had someone ask as well, obviously I watch your Instagram and things like that and it seems like you're always traveling, so can you kind of tell us some of your travels that you've been up to?

[Christina] Yeah, so obviously one of the benefits of moving to a foreign country is everything's new and there's so much to explore and travel. So one thing I'm going to touch on in Spain in general because one thing I absolutely love about Spain, and specifically why I chose Madrid, is because of where it's located. It's right in the center, and Madrid is kind of nice because it brings a nice blend of all the different regions. So there are several different regions and communities here in Spain, and no matter if you travel just an hour out or four hours to the north, wherever you go throughout Spain, each region, each city is so different, so authentic, they have their own, some of them have their own language, some of them have their own specific tapas, just their way of life is different, and so absolutely love traveling within Spain. I've visited a lot of the north, a lot of my favorite cities, I want to give a shout out to San Sebastian, if you haven't been yet, you definitely need to go, it is absolutely beautiful. Basque country is just incredible. And outside of Spain, I have had the privilege of traveling to many different countries as well. Last year for my birthday, I skied in the Swiss Alps, and it was really awesome, I'm not a skier, but it was really cool to see the Matterhorn in front of me, when I'm only used to like Disneyland, kind of embarrassing, but it's fine. I went this year for my birthday to Paris, another big trip that I had never been to, saw the Eiffel Tower in person, again I'm so used to only seeing the replica in Vegas, so it's so cool seeing these cities come to life. But my all time favorite trip that I've taken so far was last summer, me and my boyfriend did like a seven day cruise in Croatia, and it was incredible. It was quite the cruise, we kind of partnered, there was a lot of Australians on the boat, so it was really cool, so now if we go to Australia, we've made some friends. So highly encourage you to check out the Croatian area because it's beautiful.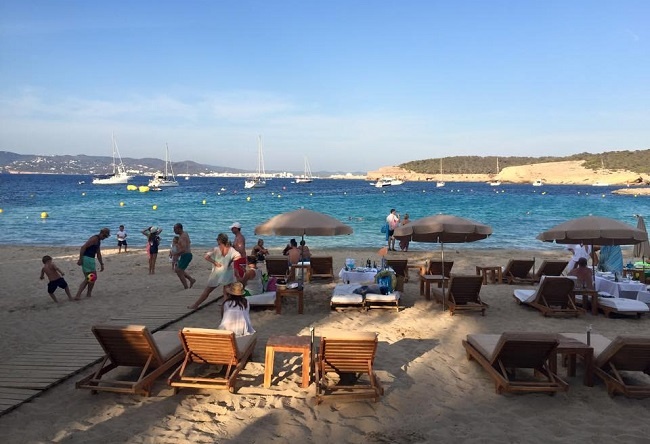 [Erin] That is so cool, that's also my dream Christina, like I said, you're just living my life, I love it. (both laughing) Were you able to use some of that Croatian that you learned in your TEFL course?

[Christina] (laughing) Oh gosh, no, not at all. I think I knew the (speaking Croatian), I don't know, I can't even say it, it's something like hello (laughing), I can't even say it now.

[Erin] Better than me, I think that's correct. So way to go, way to go Christina. (both laughing) Awesome, and so I know that you mentioned before the food, obviously the food and the wine, as I saw you drinking before, the amazing, can you kind of touch on Spanish food and culture?

[Christina] Yeah, so the Spanish food and culture, so it's great, honestly, I think as an American, I think we're so accustomed to the Mexican kind of style of cooking, so coming to Spain, it was completely different, it was the tapas culture that you have seen, a lot of people mentioned sangria when they think of Spain. Locals actually don't drink sangria, and you learn this shortly after you live here, the drink of choice is called (speaking Spanish), and it's the summer wine and it's delicious and super easy to make, so that would be my favorite drink, it's literally just wine and like a soda mixed, but it's incredible. And then as far as food, one of my favorite dishes would be probably the tortilla espanola, which is the Spanish omelet. And my favorite place to get one is in the La Latina barrio at el Buco, it's basically a huge plate with a huge Spanish omelet, I posted it on my Instagram if you guys have checked it out, but it is delicious. And it's great for sharing, and food is life here. They literally do everything around food. And it's part of the culture, so it's very typical to go out, and you'll share time, or if you have a meeting and you have some drinks and you have some tapas, or the fish, it really just depends on where you go. What's nice about Madrid is you have a mix of kind of everything. But if you go to Valencia, you definitely want to get some paella, if you go to the north, you definitely want to get some pinchos, there's so many different types of foods here, I can talk all day about them. (laughs)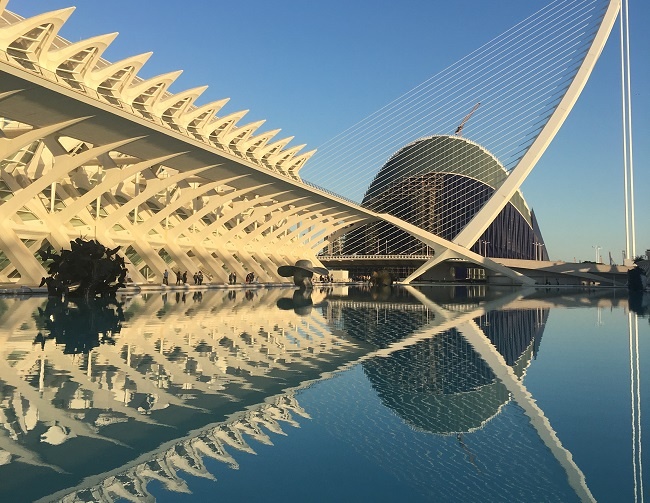 [Erin] I really should have eaten before this because you're making me hungry Christina. That is awesome. And so we actually had another question come in. Talking about homesickness, that's something that almost everyone goes through at some point, so how did you deal with your homesickness in Spain, do you Skype your family a lot, Facetime, things like that?

[Christina] Yeah so great question, I recently wrote a blog post on my top FAQ's that I get all the time. And this is one that I think is probably the hardest part about living abroad, not gonna lie to you, that's not gonna go away, you're gonna miss your friends and family naturally, especially as you're meeting new people here and they come and go, and there's life events going back in the States or wherever you're from, and so it's tough at times, yeah absolutely, but since living in Spain, I've been back now twice, and they were both for weddings, ironically, my best friends got married and yeah, hoping that this time around I can do a Christmas back in the States 'cause I haven't gone back for that yet. You really, you either do regular Skype sessions, the time difference is a little difficult, but you get accustomed to it, you get used to it, and yeah, you just make it work, I don't know. (both laughing)

[Erin] I always like to say it's the three month rule, if you can get past three months, you are gonna be just fine, those first three months are the toughest, and then after that, you typically stay longer than you plan. Like I said, mine was like four, five years, you've already been there over two years, so just get back to that three month rule and you'll be just fine.

[Christina] Yeah, I agree. (both laughing)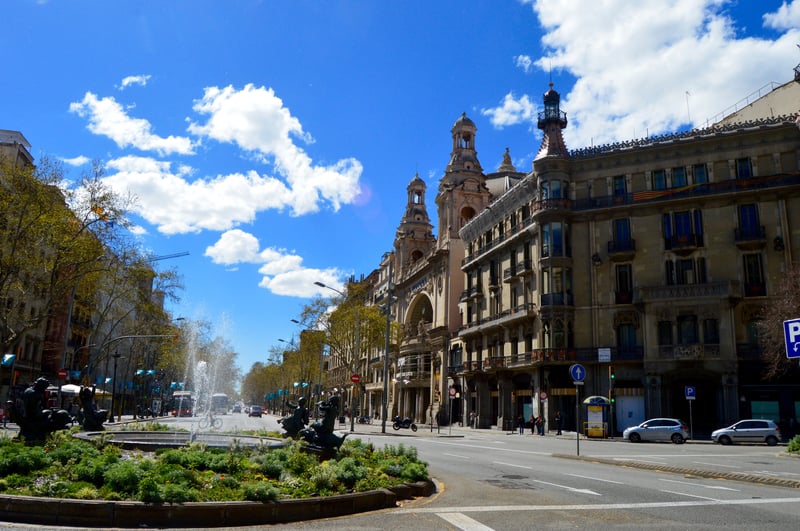 [Erin] Good, so we actually had another question talking about pay in Spain, which is definitely a big one that we, I'm sure you get asked all the time, so what is the pay range in Madrid?

[Christina] Sure, so good question. It definitely varies, obviously, depending on where you're teaching, who you're teaching, how you're doing your teaching, there are so many different ways and all different types of pay as well, but from my experience, my first academy when I started, I was making 13 euros an hour, and like I said, I was working roughly probably around 25 to maybe 28 hours a week, it just varied. An average salary, you're gonna make probably comfortably around 1000 euros, and like I said, you can live comfortably on that salary, but Spain in general is a break even country, so if you want to travel, or do a little bit more outside of that, you might have to teach some private lessons or hopefully find a better paying job. So over the time, now obviously I have a lot more experience, I've built a lot more clientele, so now I'm making up to 20, over 20 euros an hour. So there is quite a range, and it varies so it just depends on where you're at, where's your experience, are you certified? There's many different kind of factors that play into that.

[Erin] Definitely great points to mention, it does matter, potentially where you're living in Spain, but also who you're working with, your experience and things like that, and a lot of our teachers also, and I know that you mentioned that your boyfriend does his work online as well, that's a great option for those of you who want a little extra spending cash, do that traveling, or maybe eat a lot of tapas or paella on certain nights, so going and teaching online while teaching in Spain or Madrid is another great option for those of you out there.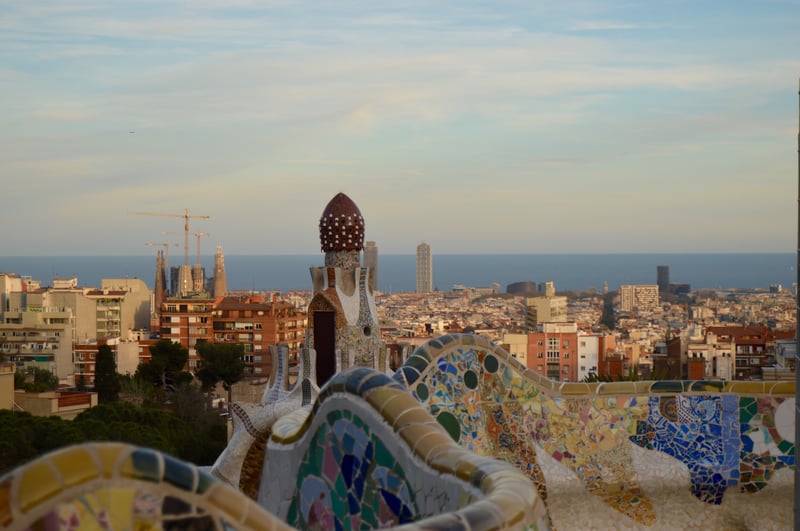 [Christina] Yeah, and just a tidbit, it depends too, but his hours work up perfectly here in Madrid to teach students in China, so it is the prime time hours, so he'll teach like in the morning for academy business classes, and then he goes straight into the online teaching, and the time schedule is perfect.

[Erin] That is awesome, and a really good tidbit for those you thinking of possibly doing this in Spain, or anywhere in Europe, that could definitely apply. That's awesome, good. So like I said, for those of you tuning in, we are interviewing our ITA social media ambassador, Christina Bates, who is in Madrid, Spain. Christina, you are an ambassador, what does that entail, and why did you choose to become an ambassador?

[Christina] So I absolutely love being an ambassador, I think for me the biggest thing was when I first decided to do this, I had really no idea, I was spending many hours online, doing research, reading as many blogs, trying to find people that were there, living, actually doing it. And it wasn't as easy, and so I know for myself, that I would have loved to have somebody there designated onsite to answer any questions, that has gone through it to give some advice, so that's essentially why I decided to be an ambassador, and I love sharing my experience with you guys. The good, the great, the bad, the ugly, whatever all in between, I've had so many people reach out to me and that follow me on my blog, or Instagram, and they ask a range of questions. But I love it because I was there too at one point, and so I know what your thought process is going through, so I'd say there's no bad questions, it's worth asking and that's kind of why I decided to do it.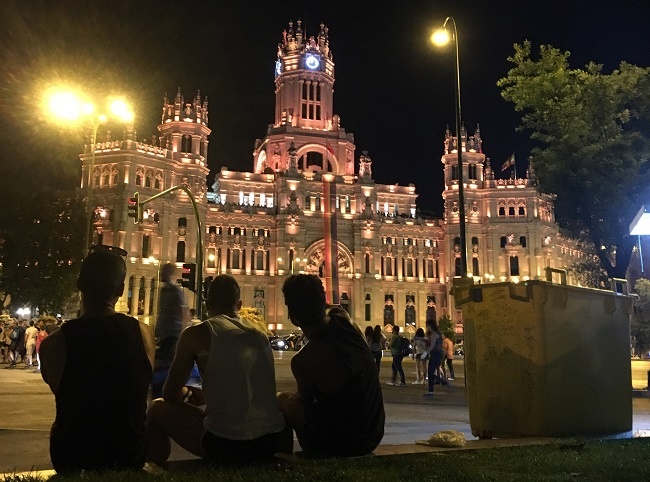 [Erin] That is awesome, and for those of you, you guys really should check out her blog, that FAQ is awesome, it's the same questions that we also get here at ITA, really great questions because yeah, someone has actually done that and they're asking those questions. So Christina, you brought up a good point, what is something challenging that you've had to overcome during your time, because it's not all rainbows and butterflies when it comes to TEFL teaching.

[Christina] That is a good question. So I think what I wrote in my blog post, if I can remember correctly, one of the, well there's two challenging things, one is definitely balancing your budget while you're out here. Like I said, I think you're super excited, you want to travel and do all these things, but you have to really kind of find a balance of monitoring how much you're making and controlling that and making sure that you're still happy and comfortable and you want to stay there, you're not driving yourself crazy with how much you're working or finding a balance. And I highly recommend that if you're not happy in your current academy or wherever you're working, that there are plenty of different opportunities out there, and to continue to network, to get to know people and ask, hey what about where are you working and change up your situation too, I think that is definitely a huge tip that I can give you guys 'cause I know from myself when I first started working here, it was tough. Long days, I was going to several different businesses, and now I've gotten into a great position to where I only work at one, I kind of can build my own schedule, I've now established my current students, which I absolutely love. And I have a lot more autonomy with that. And I make more money as I have more experience. So definitely say to watch your expenses, but to encourage yourself to look around as well and see what else is out there. And then my second challenge is definitely the homesickness, the missing of the friends and family. Like I said, that's not gonna change, I absolutely miss my family back home every day, and seeing my best friends having babies, or getting married, many different things that I can't actually physically be there, but I have to think that they're there living their life, doing their life experiences, and that's exactly what I'm doing here as well. So at some point, who knows, maybe I'll go back to the States, I don't know, but it's still such a great experience overall, and yeah, those would be my two major challenges.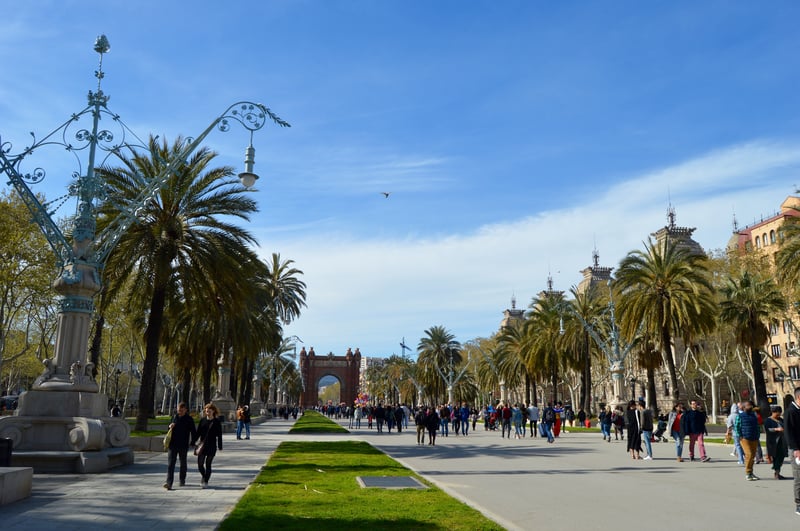 [Erin] That's great, again, you made some great quotes, and tips to give along. It is hard to leave the comforts of your own home and go abroad and do this, and if you can get over that little hurdle and hump and all the questions that you might have, it is so worth it. And the long days, lessons that don't go right, it's all worth it 'cause you learn so much from this type of experience, I think. (laughs)

[Christina] Absolutely, I couldn't agree with you more. The people you meet, the relationships you make, the culture you learn about, I mean, there's just so much that comes from it, it's a life experience, really.

[Erin] Agreed, a life experience, I love that. Great, well we actually have a last minute question that came in, a lot of our teachers, our potential students have furry friends, so you can teach abroad with any pets, do you have any friends that brought their pets over?

[Christina] Okay, so I myself have no experience with this, I did not have any pets or had any idea to bring any pets over, but again, through those Facebook groups, through the network, especially through ITA, this question comes up quite often, and I have seen people actually do it, so I'm sure there's information out there that you can search, it can be done, and to be honest, Madrid is a very pet-friendly city, a lot of Spaniards here have pets, believe it or not, in their space, I don't know how they do it. You will see people walking their dogs, or if they have cats, it's totally normal here. If you can figure out, I've seen it before, get your pets out here, I think it's definitely worth it.

[Erin] I think you just made a lot of people happy with that answer. (both laughing) That's awesome. Well, Christina, I know it's getting really late for you, it's almost 11:00 for you, obviously thank you. I have another question kind of to wrap things up, obviously for those who are watching who are thinking about taking the plunge, what is the best advice you know to get them to jump in to the deep end?

[Christina] Stop waiting, that's my best advice. I think we are constantly thinking, I'm gonna wait for the perfect moment, maybe when I have a little bit more money, maybe when I can leave this job, or I don't know, it's not the right time, I did that for so long that I realized, I'm never gonna do it if I don't actually do it, so my best advice is okay sure, do a little bit more research, whatever you need to do to get things in order, but then just do it, because honestly, there's no better moment than now, honestly.

[Erin] I wholeheartedly agree, what's that slogan? Just do it? (laughing)

[Christina] Yes. (laughing)
[Erin] Christina, thank you so much, this has been such a blast, I can seriously talk to you for another hour, and I'm sure those who are watching could do the same, but you have been so insightful, and we really do appreciate it, like I said, it's almost 11:00, it's a Friday night, this is so awesome that you could sit here and do that, and I'm sure you're gonna have a flood of questions, maybe on this video, or in the Facebook groups after this, but you are such a rockstar, thank you so much for doing this.

[Christina] Absolutely, no, thank you guys so much for hosting me and feel free, send those questions, I'd love to hear from you guys.

[Erin] Yeah, like I said, she's great, check out her Instagram, check out the ITA ambassadors page on the International TEFL Academy website, and for those of you watching, if you guys have any questions, feel free to give us a call at the number that I think will be listed below, 'cause it's magic, or visit our website at InternationalTEFLAcademy.com, and obviously keep posting because we will be posting more content from Christina soon.




---
Learn more about Teaching English Abroad
Request a free brochure or call 1-773-634-9900 to speak with an expert advisor about all aspects of TEFL certification and teaching English abroad, including the hiring process, salaries, visas, TEFL class options, job placement assistance and more.
Related Articles: