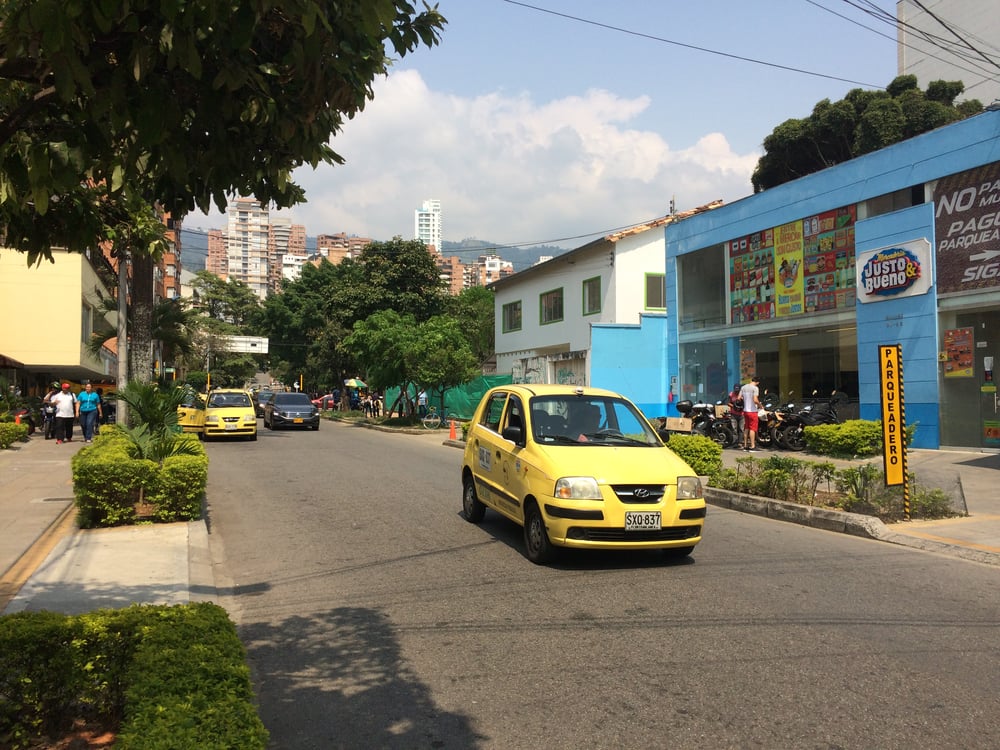 By: Rebecca Sirull
After spending an hour just getting from one side of Bogota to the other, it was refreshing being in a smaller city like Bucaramanga, where it never takes more than thirty minutes to get anywhere. I love how easy and cheap it is to get around and the surprising number of options within such a small city. Here are all the different types of transportation you can find in Bucaramanga.
1. Walking
In an average day I can go everywhere I need to on foot. My school, the grocery store, the park, and several restaurants and cafes are all within a ten minute walk of my apartment. Most cities in Colombia have a grid system with calles and carreras (streets and avenues), so it's easy to navigate (although I do still rely on Google maps more than I'd like to admit). Bucaramanga is a very safe city, and I've never felt uncomfortable walking around at night, at least within my neighborhood of Cabecera. That said, it's important to always be smart and not dar papaya or make yourself an easy target by having your phone out in front of you or obviously carrying around tons of cash.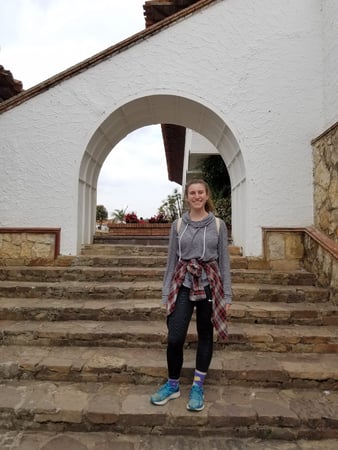 2. Bus
Bucaramanga has an extensive bus system that also runs to two smaller nearby cities, Floridablanca and Piedecuesta. All the different lines are color-coded and have a big sign on the front listing their destinations, so it's easy to make sure you're getting on the right one. While there are official bus stops around the city, you can also just flag one down if you see it coming and they'll pull over pretty much anywhere. It costs $2.300 pesos (a little less than $1 USD), cash only. Unfortunately Google maps doesn't recognize bus routes here, so you'll have to use some trial and error or ask around to find the correct line.
2. Metrolinea
This one is almost like an above-ground subway system. You need a card to tap into the station and must load it up ahead of time because they won't accept cash (cost is $2.300 pesos). It's really no more than a big bus, but it has a separate lane on major roads to bypass traffic, which can save a lot of time. Just watch out for peak hours when it can be so packed, you won't even be able to board.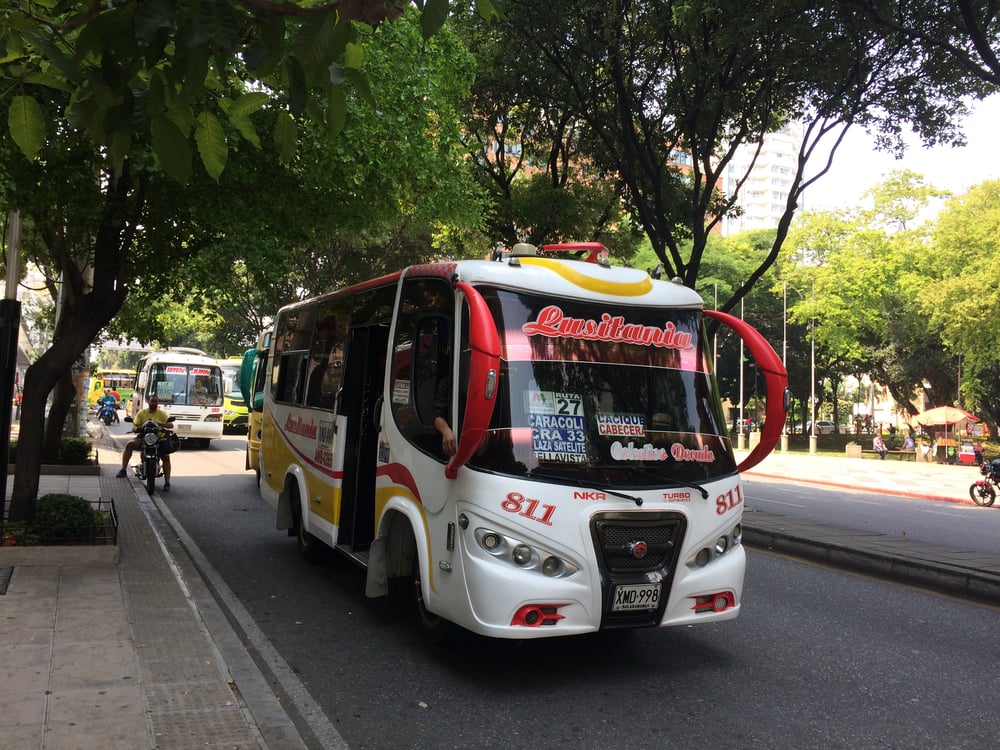 3. Taxis
Taxis are my main mode of transportation besides walking. They're perfectly safe to hail off the street, although the condition of the car itself might be a bit questionable and don't expect functioning seatbelts. To get anywhere in Bucaramanga, you'll pay just $5.400 pesos (less than $2 USD) so it's a great deal, and if you're sharing with a friend it's almost as cheap as the bus. A taxi from the airport has a fixed rate of $32.000 pesos (about $10 USD), which is also typical for a 20-30 minute drive. You can save money on a taxi by taking colectivos, which are shared cars that you can catch at any bus stop.
4. Uber/Indriver
Although it's illegal in Colombia, Uber is still widely used and much cheaper than taxis for long rides. I've never gotten into any problematic situations using Uber, but the driver will always ask you to sit in the front so it's not as obvious that it's a ride service.
Another application that recently became available is called Indriver. It's similar to Uber but only uses registered taxis. It lets drivers bid on how much they're willing to drive for, so you can sometimes get insanely low fares, like $5.000 pesos ($1.50 USD) for a 20-minute ride.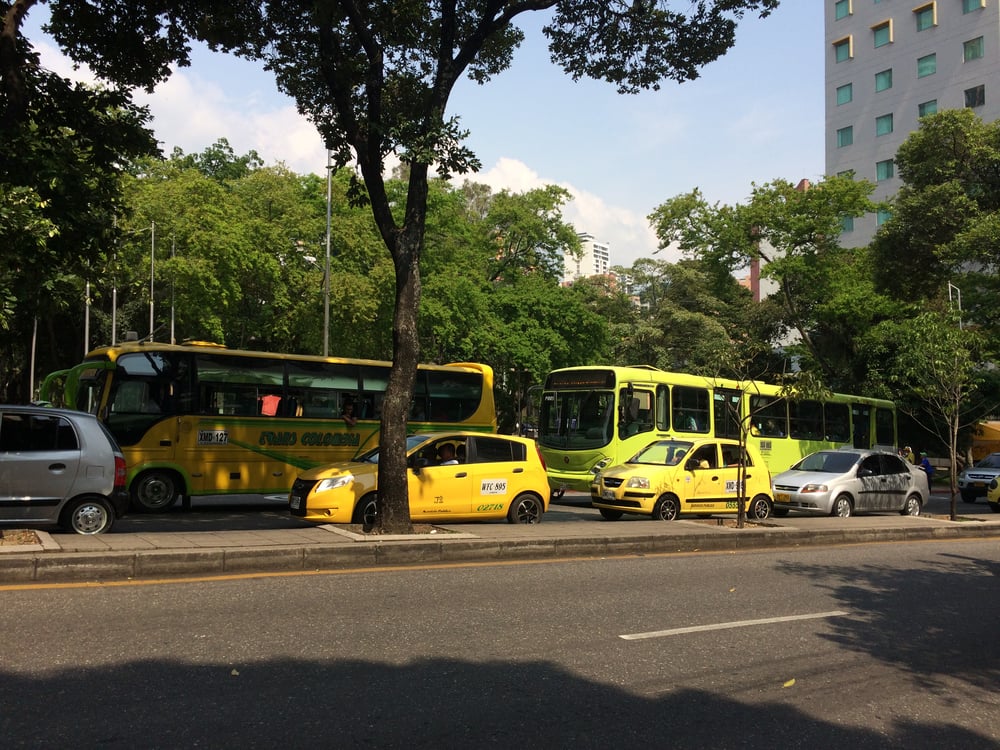 5. Motorcycles & Moto-taxis
Motorcycles are one of the most common modes of transportation here. Besides making it particularly perilous to cross the street on foot, they can be very convenient since Bucaramanga has summer weather year-round. I know a few expats who have decided to live here long term and bought their own motorcycles.
If you don't want to make the investment, there are always moto-taxis. However, it's an entirely unregulated industry, so use at your own risk. I've taken a few moto-taxis with no issues, but have recently been turned off of it from a story I heard about someone who got a head fungus from the shared helmet. I'll stick to a regular taxi, thanks!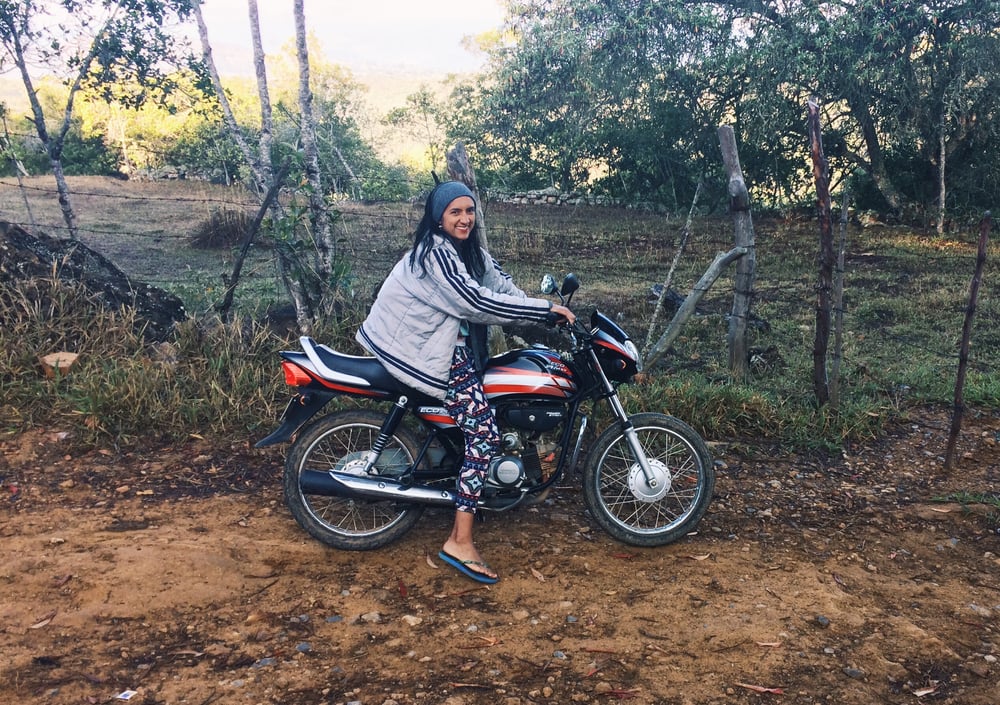 6. Biking
Cycling is a hugely popular sport in Colombia and most weekends you can see big groups pedaling up the steep hills that surround Bucaramanga. It's also relatively common for transportation although bike lanes are few and far between. For me personally, the crazy traffic and disregard for general rules of the road has kept me off a bike here, even though I went everywhere on two wheels back in the US. Even if you don't use it for transportation, there are tons of great cycling-themed events, mountain biking trails, and other ways to get involved in the biking community.
Never one for 5-year plans, Rebecca graduated with a communications degree and no idea what to do with it (or rather, too many ideas what to do with it). A month after throwing her cap in the air, she boarded a plane to begin teaching in Peru, and later Colombia. Read more about Rebecca.