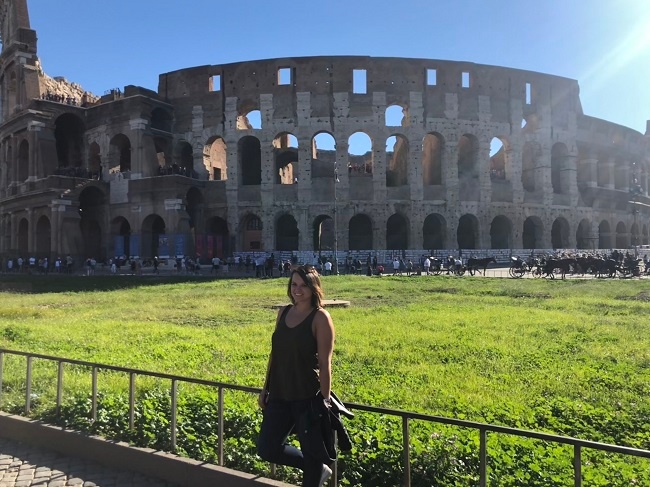 By: Jackie Kosovich
I began my journey of moving abroad by taking the ITA Online TEFL Course. During that time, I had no idea where I wanted to move except to Europe. I had a couple friends already living in Europe in the Czech Republic, Germany, and the United Kingdom. However, I decided to move to Spain because I wanted to learn a new language, and Spanish made the most sense being from the States. I originally wanted to move to Barcelona because of the beach and because I had heard amazing things. However, I could not find a way to live there legally. After a discussion with ITA Student Affairs about where to move, they recommended their TEFL Class in Madrid, Spain, in which I could obtain my student visa. With that, I decided to move to Madrid.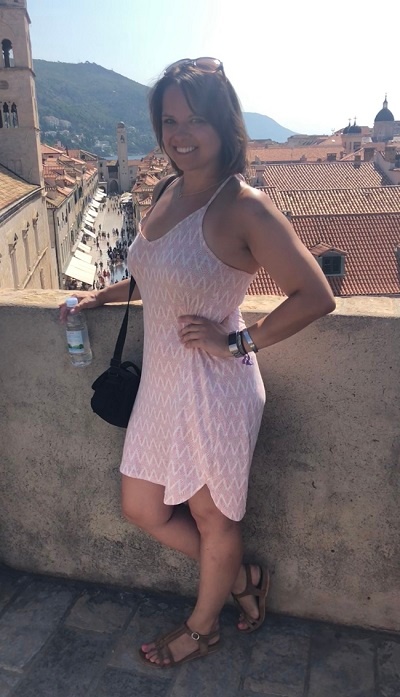 Moving to a new country, without a job, a place to live, knowing anyone or the language is a daunting and almost impossible task. Prior to moving abroad, I joined the ITA Alumni Spain Facebook group, in which I found two girls from the States moving to Madrid within the same week as me. We decided to live together and started the apartment hunt online weeks before the big move. And with that, I already made two friends. Unfortunately, moving in together didn't become reality, but I am glad to say that one of the girls and I became close and even became travel buddies.
In addition to joining the ITA Alumni Spain Facebook group prior to my move, I connected with the ITA Ambassador in Madrid, who offered her help and added me to the ITA Alumni WhatsApp group in Madrid. On the day I arrived, it was a regional holiday and Three Kings' Day. The ITA Alumni WhatsApp group had a meet up that night to go to the Three King's Day parade. That night, I met twenty some more people living in Madrid, going through the same experience as I was.
Two weeks later, my TTMadrid Lifestyle program began with five other girls from the States. We quickly bonded and helped each other through the crucial first month together. We got bank accounts together, helped each other with the various other tasks we had to do, and explored the city together. Although our schedules became quite busy once we entered the teaching world in Madrid, we would still take time to meet and catch up on things.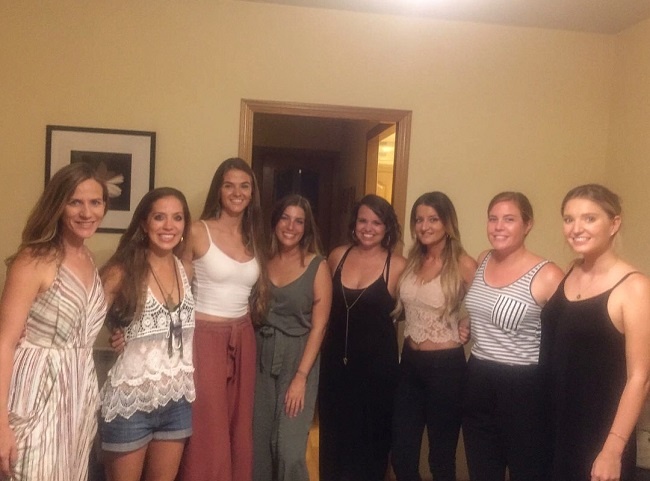 I am grateful that ITA recommended TTMadrid to me because through them, I have met many people and friends through the Spanish classes and just being in their facility. I have met people from the States, United Kingdom, Croatia, Australia, India and South Africa. Each month, they have new people coming through there. Everyone there is very friendly and willing to help.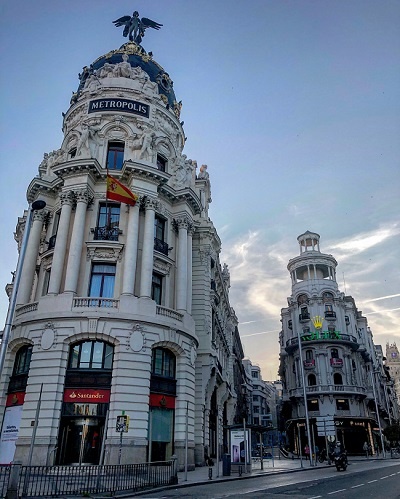 In addition to ITA and TTMadrid, I have met many people through my work. In my current job, I work with about ten other teachers from the States and the United Kingdom. And since there was a relatively high-turnover in between school years, I met teachers from the previous school year and the new teachers that came in, one in which was a friend I recommended from my Spanish classes. I am happy to say that I have become friends with my co-workers, and I even go out with some of them for drinks and tapas from time to time. In addition to my co-workers, I have met numerous business professionals that I teach in Madrid. From my students, I have learned so much about the Spanish culture. Fortunately, I have even became friends with one of my students around the same age as me.
And, of course, I have met people from my many adventures traveling throughout Spain and Europe. Since moving to Madrid nine months ago, I have traveled to seven other cities in Spain and seven European countries. I have made friends with people from all over the world during my travels such as Germany, Croatia, and Turkey. Only recently, I have learned about a great application, CouchSurfing, to hang out with locals and other travelers in the cities you visit.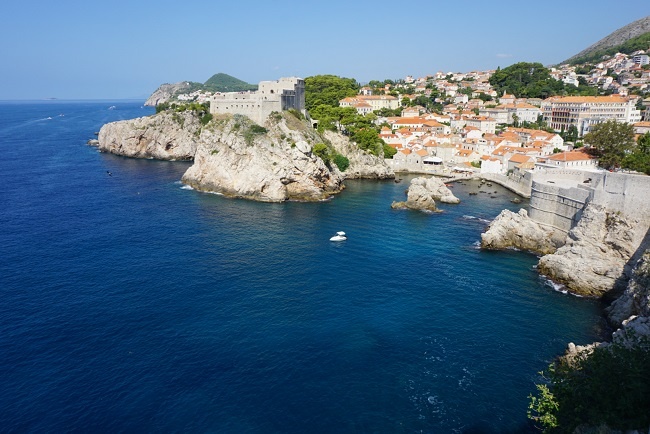 Although I moved abroad without knowing anyone, in the nine months that I have lived here, I have met so many wonderful people from around the world. Some of them have became good friends and even my family away from home. I know that I could count on them if I ever needed anything, and that our friendship will continue regardless of the separate ways life may take us in the future.
Jackie Kosovich is from Chagrin Falls, OH, with a BSBA in Accounting and Information Systems Management from Duquesne University, Pittsburgh, PA. Jackie was living the fast-paced corporate lifestyle in the Washington, DC area before quitting her job and moving to Madrid, Spain, to teach English. Check out her blog at the www.thewanderingvirgo.com for more information on her transition and experiences living abroad.