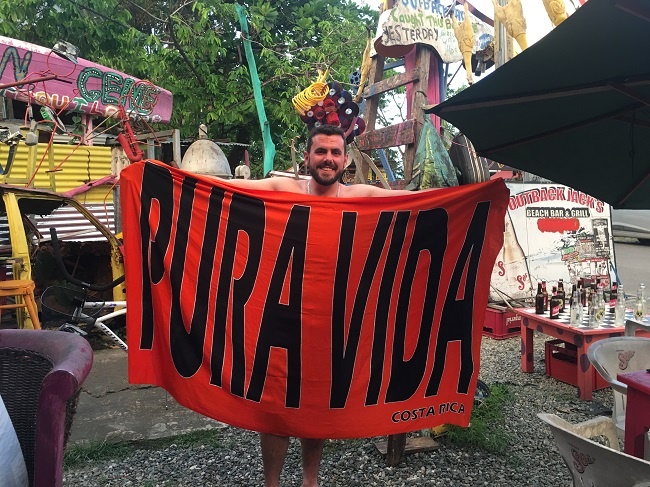 By: Brent Wilson
Are you reeling in the years? Stowin' away the time? The mocking lyrics of Steely Dan's "Reelin' In The Years" flood my California bedroom as I attempt, with mixed emotions, to put my Costa Rican experience into words. It's now been over four months since I returned home, after spending 14 months in Heredia, Costa Rica.
Nestled in the Central Valley of Costa Rica, just a bus ride away from countless beautiful beaches, I lived the life of my dreams. I had completed the in-person ITA course in Barva, Heredia. I was employed by the English institute attached to the certification school. I was meeting new ITA travelers every month, collecting valuable friendships. I taught students from age 11 to 50, and had the luxury of seeing my beginner students grow from knowing nothing, to pleading with me, in English, to not leave them with "some other teacher." I had a 4th floor apartment overlooking the beautiful college-town of Heredia, sharing it with two of my best friends who were also fellow ITA alumni. I had taken over organization of the weekly soccer pickup game, which included any and all ITA students/alumni, as well as several local Ticos (Costa Ricans).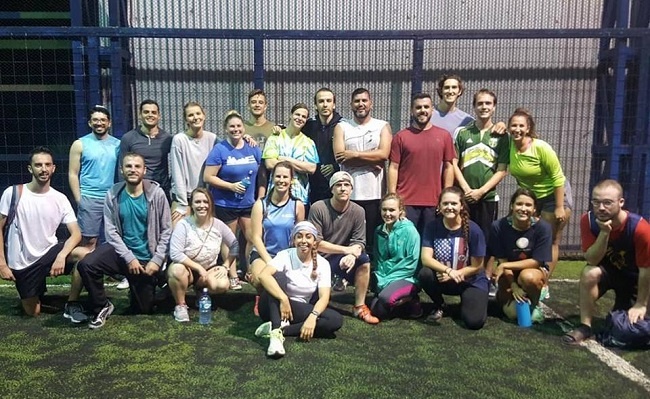 For the first time in my life, I felt like I was the person I had dreamt of being. I was a leader, an adventurer, a functioning wild-child. I became friends with people from all over the world; I found romance; I traveled to several different Latin American countries. I had become the best and happiest version of myself.
Your everlasting summer, you can see it fading fast, so you grab a piece of something that you think is gonna last. The first lines of the song tell you what to expect when you're on top of the world. The adventure is a fleeting moment on the short timeline of your life; so it was. As quickly as it all started, the whole thing ended. Before leaving for Costa Rica, I hadn't exactly set myself up for an extended life of travel and fun. I felt lost, tired of being stuck in my hometown. I was burning out of my teaching credential program, living at home, subbing for $100/day. I used most of my savings to get away from all of that. The fact that I made it 14 months in Costa Rica is nothing short of a miracle. Unfortunately, coming home became a necessity. Besides missing my family and a few friends in California, it was a matter of money. You CAN break even in Costa Rica, but not the way I was living.
I was too caught up in the moment to worry about saving. I lived with the "why not?" mindset, which helped me spend most of my earnings on beach excursions, late nights, watching the Costa Rican national soccer team clinch their birth to the World Cup in the 95th minute, throwing Halloween parties, eating out with friends, taking romantic hikes to nowhere, seeing "El Cascanueces" (The Nutcracker), riding (sketchy) Costa Rican roller coasters, and traveling to neighboring countries. I made it last for as long as I could, but the time came to make the decision to come back to California.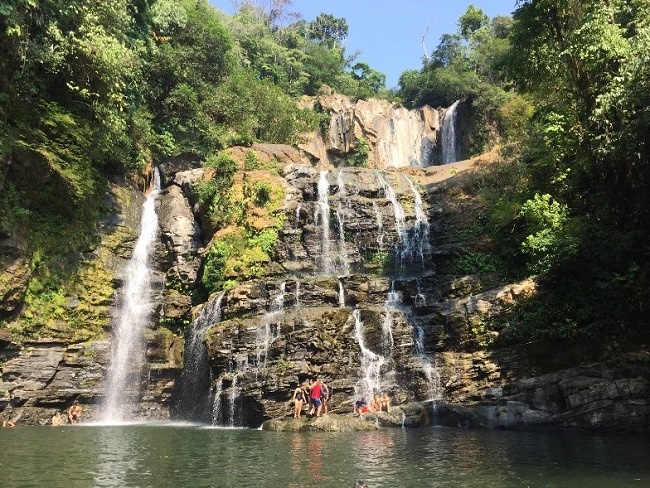 Everyone says, "oh how horrible, to have to go home to the Central Coast of California!" They're right, it's pretty great here. Yet, it's all too familiar. I don't have to struggle to order a beer and chifrijo in Spanish; I'm not getting lost in the streets of Havana, Cuba, without cell service or knowing where my Airbnb is; I'm not turning corners on hiking trails to find insane waterfalls; I'm not exploring Mayan ruins in Guatemala with my parents; I'm not making friends faster than I'm making money, and I'm certainly not inspiring Spanish-speaking youth to improve their English.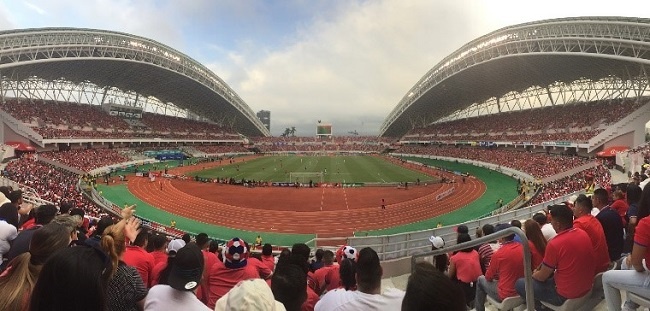 No, I'm not doing those things...but, I'm a winemaker, again. I have a fantastic job with a fantastic employer. I've reconnected with old friends and have made some new ones to form a great group to hang out with and blow off steam. I was there for my cousin as he graduated high school and hugged him goodbye as he left for college. I get to have backyard BBQs again with my parents, brother, cousins, aunts, uncles, and close friends. I get to sleep with my dog at my feet and listen to him groan in pleasure as I scratch his ears. Above all, I get to revel in the fact that it's 2018, and I can easily stay in touch with the friends I made in Costa Rica, no matter where on the globe they may be.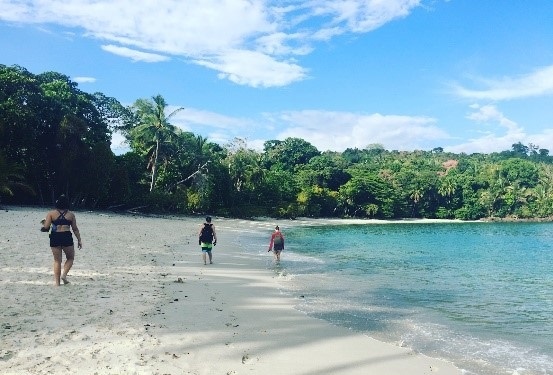 I reeled in my year and two months in Costa Rica. Etched upon my mind, after all the things we've done and seen. Those memories are mine. I don't have to sit here and wonder what it would be like to leave it all behind. What it would feel like to be so out of my comfort zone that I have no choice but to just move forward and figure it all out. I won't leave this life wishing I had done something bold. Instead, I got to come back to my cozy corner of the USA, to enjoy the fleeting moments that pass here in California, and dream of days past and of what adventures lie ahead.
Brent Wilson is 30 years old, from Lompoc, California. He was a substitute teacher, a part-time winemaker, and a full-time dreamer before deciding to take the leap to Costa Rica in March of 2017.