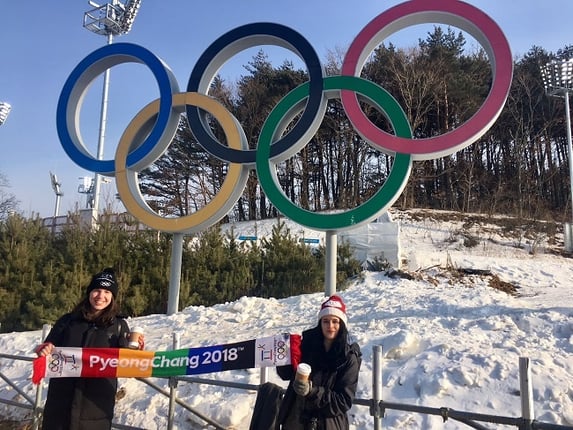 By: Katie McKindley
I was eager for the changes that would occur with my new EPIK job. I wondered what my life in South Korea would look like, but I had a pretty good idea already. Over the past two years I had done a lot of research, asked a lot of questions, and read tons of blogs. If you've never heard of EPIK, it's the South Korean government program that places native English speakers in the public schools. I'm so glad I found out about it, stuck with it, and did what it took to get where I am now. But let me tell you a bit about the journey!
Flashback to Christmas 2015. My older sister and I had both talked about teaching abroad, and she finished school and moved to Asia as a gap year. She taught English with a Hagwon (private English academy). I was a senior university student at the time and desperately needed a break from my books, so I booked a round trip ticket to visit her for Christmas.
While she worked, I found my way around Seoul and met up with a couple of her friends. I would walk to work with her and grab coffee, then have the rest of the day to myself. After work we'd get dinner with her friends or walk around a Christmas street market. I thought to myself how this could be my life...a rent-free studio apartment, full time job teaching rowdy kids, friends from all over the world...I wanted that life, and it was only a matter of time before I jumped through all the hoops to make it happen for me.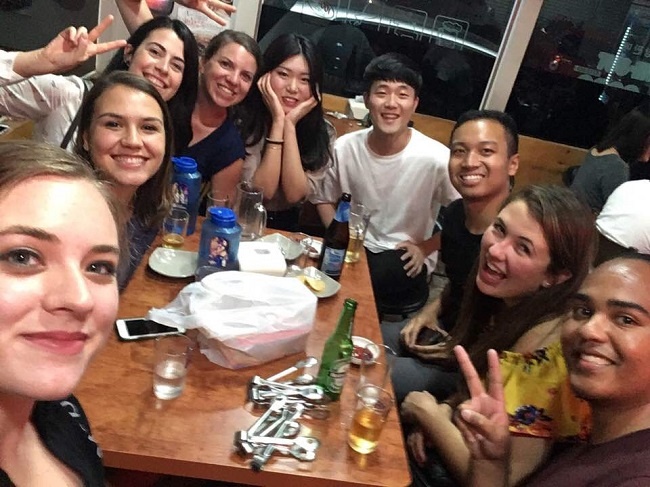 Fast forward 18 months. I finished undergrad, got TEFL certified, applied and got hired by EPIK, and now my past dream is my reality; I have a rent-free studio apartment, a wonderful full-time teaching job, and friends to meet up with for dinner. All in South Korea!
While it looks so nice and neat in that paragraph, not everything happened in that exact order, or that smoothly. Let me explain. First of all, I applied and got the job with EPIK while finishing undergrad, not after. I chose to apply to EPIK through a recruiter because I knew I had too much going on (full time student and part time work-help me please) and would need some hand holding. Finding a job overseas IS its own job.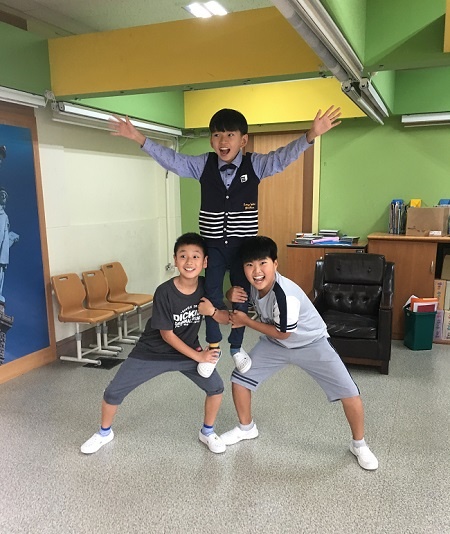 To apply for EPIK, I needed to have some sort of TEFL certification. I hopped online and saw there were dozens of companies to choose from. It was good to have choices but also a bit overwhelming. Which one meets my needs? I liked what I read about International TEFL Academy. ITA hosts an in-person 4 week intensive in Seattle, which I was really wanted to do. However, I discovered the in-person tuition is roughly three times that of the online course. I was so bummed! Money was tight and it was a no-brainer; I committed to the online TEFL course. I signed up in August 2016 for the March 2017 course, and got a $100 discount for being early (score!).
The 170 Hour Online TEFL Course was great. Fresh out of school it wasn't hard for me to keep up with the lectures, postings, and assignments. I did have to do some legwork to get the Practicum (live practice teaching) out of the way, but I ended up really enjoying that. The online course requires you to log 20 hours helping tutor, teach, or observe ESL settings. I found two locations and split my time. Seattle has a top notch library system, and on their website I found out a branch nearby was hosting weekly ESL conversation classes. I jumped on that and attended several. A lot of the people attending had spouses in the city on seasonal work. It was amazing to hear their stories and see their desire to learn English.
The other location where I logged practicum hours was an elementary school in a low income neighborhood. It took about 40 minutes to drive there, but it was worth it. I filled out the brief volunteer paperwork online and was paired with a seasoned ESL expert. The kids were great. It was so fun to be face to face and hear their voices reading aloud. What they stumbled over and what they knew. The only slight hiccup was that I got rid of my car before I was done logging those hours, so I was then a commuter, and that bus ride was long.
I finished my hours, got the necessary signatures, and created a final lesson plan. The communication with my course instructor was constructive and useful. I ended up bookmarking a lot of the websites mentioned in the lecture, and I've referred back to those occasionally. The online world of ESL teachers is incredible and I'm so glad my journey started with ITA. As a graduate I can say their alumni network is incredible!

Katie McKindley is from Seattle, WA where she graduated with a BA in psychology from Seattle Pacific University. She nannied in Spain and waited tables in Hawaii while paying her way through school. She's now teaching with EPIK in South Korea where she's discovering their heartfelt hospitality and how great their healthcare system is.