By: Hannah Fox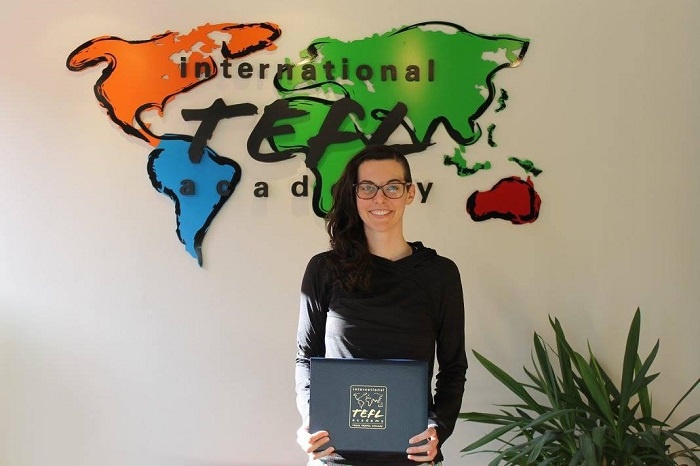 Well, here we go. In less than three hours, I will be on a 747 flying over the Atlantic.
In the past few weeks, I've experienced the entire spectrum of emotions—fear, excitement, anxiety, happiness, sadness—all in rapid succession. Quitting my job was at the same time one of the easiest and hardest decisions I've ever made. I had been working as a research assistant in a well respected company for almost two years that could really take me places, living comfortably in Chicago, surrounded by friends and family.
But at the same time, I didn't feel fulfilled. After spending time in Latin America a few years back, I found myself ready to go abroad again. I was hoping that my job would allow me to travel abroad, as I was part of the international division, but after a while it, became clear that that was not going to happen. After a few life events that made it apparent that the universe was aligning for me to make this decision, as well as a daily walk down the street past an academy offering certification to teach abroad, I decided to take the plunge. I quit my job and decided to move to teach English in Germany.
I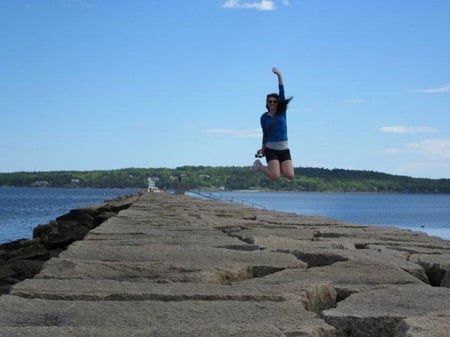 've heard of a lot of people who are in the same boat as me—people who have become disillusioned with the corporate world and are unsatisfied with simply getting by in a comfortable existence. There are those of us who want more—we want to be challenged, we want to be thrown outside of our comfort zone, we want to explore. These are my people.
When I started telling people about my plans, a lot of them were excited and said, "Do it while you're young." My mom has been nothing but supportive, although she told me, "Get it out of your system now." A lot of my friends are getting married, buying houses, and having babies. I can't say that I'll never do any of those things, but for me right now, this is my big life event. I don't feel stagnant, like my life will stop for a few years while I'm abroad. I feel like this is the next step for me in the continuation of whatever my life is going to be.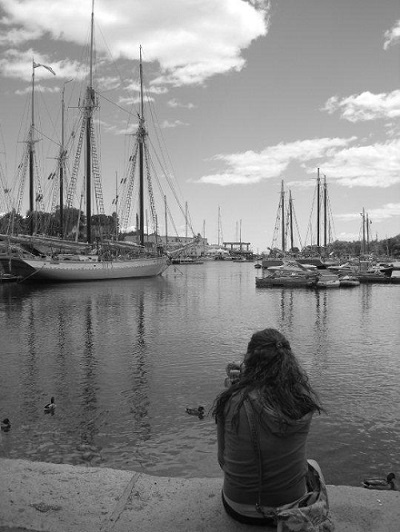 It's a scary thing to leave everything you know behind, and I think a lot of people may not understand the decision. I don't know for sure that this whole thing is going to work out. After all, there are no guarantees in life. Before I left, my dad (who has struggled a little bit with my decision—he's convinced I'm not coming back to the US) asked me how comfortable I felt with going abroad to teach. I thought carefully for a few moments, and told him that if I had wanted comfort and security, I would have stayed at the job that left me feeling unfulfilled. This decision hasn't been about comfort—it's been about following my passions and pursuing professional opportunities that I believe will pay off eventually, even if in a roundabout way.
I love exploring places unknown to me; I love learning new languages, and I love meeting people from different places and backgrounds. These experiences enrich my life in a way that prevent me from feeling completely satisfied in a traditional nine to five office job where human interaction is limited to phone calls and emails or running into a co-worker on my way to the bathroom. While I believe my father understands this, I also understand where he's coming from. At the end of the day, he's just a concerned parent who wants to make sure his daughter is going to be okay. One of the reasons I'm so glad I completed my TEFL certification through the International TEFL Academy in Chicago is because I met so many people who have made this decision a reality. Knowing that these individuals have been successful and are offering constant support and guidance whenever necessary has made this decision so much easier, and I think hearing this confidence in my voice made my dad feel more at ease too.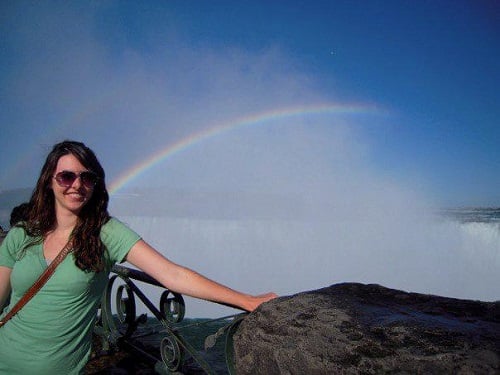 I don't think such giant life decisions are ever easy for anyone, but knowing that other people have done what we're aspiring to do has been hugely important in making this decision. These people have been in my boat, and are proof that this lifestyle can work—that people life me aren't lost, but simply finding our way.
Hannah Fox, 28, is originally from a suburb of Milwaukee, WI, but spent the past two years in Chicago working as a research assistant with a company doing international program evaluation. She has a passion for learning and teaching languages, and has spent time studying and working in Rennes, France, and Buenos Aires, Argentina.