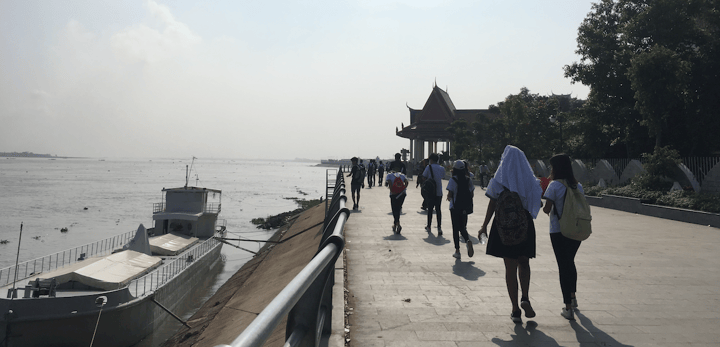 By Kate John
I moved to Cambodia with my significant other. We both wanted a grand new adventure, and we got it. But with all the adventure, we try to make sure we are keeping our relationship in mind all the time. One of the simple and easy ways to do that is to go on dates. Dating is difficult in unfamiliar territory though, so this is a guide to the city. These are a few of our favorite date spots in Phnom Penh. So if you've just landed a hot Tinder date, or you've been together a while but don't know where to go, here are our recommendations:
Coffee date?
Brown Coffee in BKK1 is nice. The chain of coffee shops are all pleasant, but this one is a little more spacious than the others. It's also quite easy to locate, and near other restaurants and bars if your date goes so well you'd like to keep it going. The coffee is nothing to write home about, but it's not bad.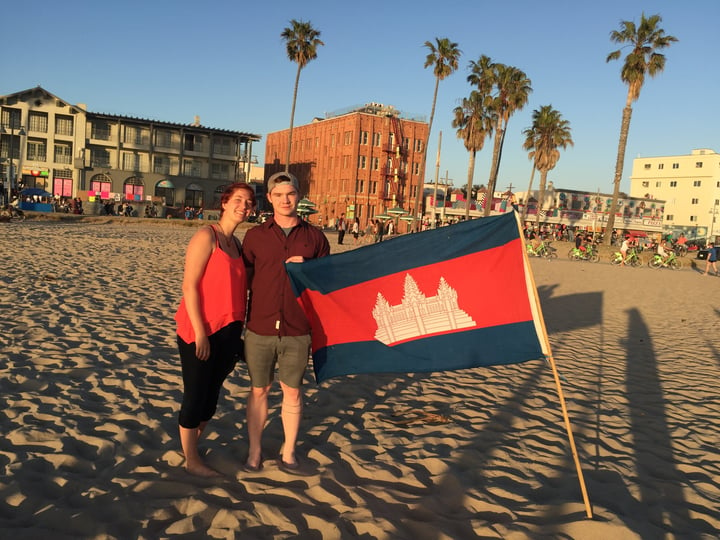 Feel Good Cafe, with two locations Tonle Bassac and Riverside. One of the handful of places in town that roasts their own coffee, Feel Good is lovely. Their coffee is top notch, chemical-free and locally sourced. They also have a great breakfast menu. We like it there because of the friendly staff and the great coffee, especially after a morning workout. It's one of the first cafes we visited when we moved here, and always a great date spot now.
Java Creative Cafe in Toul Tom Poung, a chic little bistro with great espresso drinks. This is a great date spot because it is quiet enough to chat, and features comfy chairs and large mugs that encourage lingering. It would be a great place to get to know someone, or a fun little spot to chill and read with your sweetheart.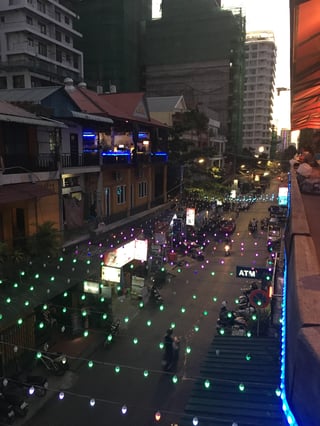 A few drinks?
The city has many rooftop bars. I am particularly fond of this type of venue for dates, because they tend to be a bit quieter than regular bars. One we like to visit is called Penthouse, in BKK1. It has a lovely view of a pagoda, and a popular backpacker street. The drinks are also very affordable, which is nice. It's nearby Bassac Lane too, which is another excellent drinks date location. With all the small themed bars, it is quite fun.
If you'd like something with a bit more to do than just sit and talk, try Box Office. With frequent events, this bar is a great spot for some activity on your night out. They host comedy shows, trivia nights, and the like. They also serve craft beer, which is uncommon for Cambodia. We like Box Office when we want to break out of the typical dinner and drinks date, and do something more social.
If you'd like small quaint bars like Bassac Lane, but live farther South (like us), try Petanque. A new little French bar, in a small pedestrian lane by Toul Tom Poung. They have good happy hour deals, and nice outdoor seating. Something I love on a date night is a game or activity to do, and this bar has a pool table! They also have a darts board, and a petanque pitch (like lawn bowling or bocce) if those are more to your liking.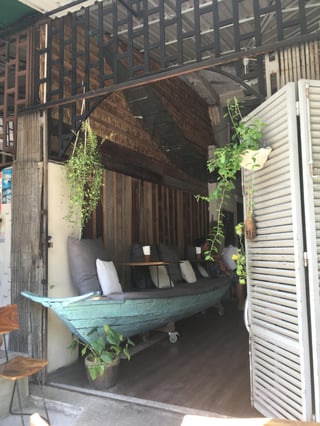 Care for some dinner?
Our favorite place in the city, hands down, is Mexicano. We go there for all our birthday or celebratory date nights. Owned by a man from Mexico, their food is authentic and good. A little pricier than the typical Khmer restaurant, but delicious. We miss Mexican food, and so it is a nice little way to have a bit of home. They also serve some bomb margaritas too, so that's always nice. We recommend this for a lovely night out. The restaurant is very small though, so make sure to call and make a reservation before you go.
Nesat, a seafood restaurant in Toul Tom Poung is also very nice. It is affordable too, which is always a plus. They have a ton of options, but everything we've ever had there was delicious. It's a great spot to go if you'd like something more Cambodian, as they have some of the traditional style dishes. It is right across the street from Alchemy too, so if you want to catch a live band in the same night you could probably time that quite well.
Something different perhaps?
Catch a movie together at The Flicks. A locally owned and operated movie theatre, they often show more indie films. The tickets are good for a whole day, so you could go and watch a few shows if you'd like. The seating is good for snuggling too. I recommend the first one though, not Flicks 2. The atmosphere is much better, and the seating is more comfortable.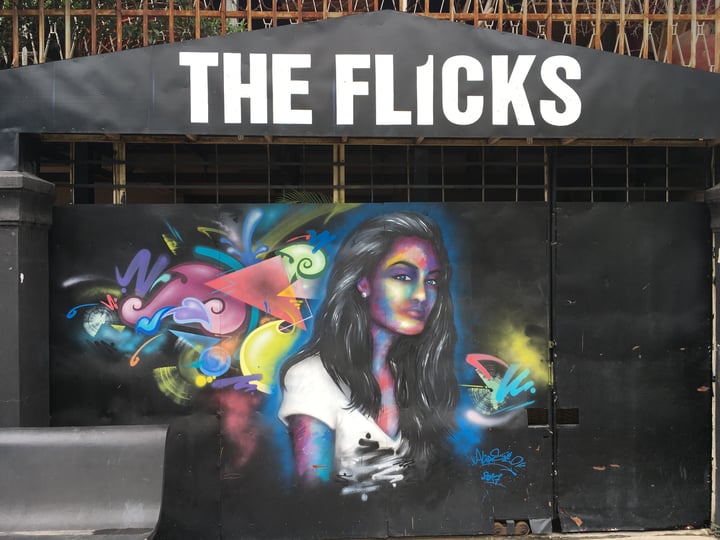 If you'd like something nice and romantic try a stroll by the riverside. It's super hot in midday, so try around sunset, or early morning. If you're a runner, this is a great place in the city to go running with less chance of getting hit by a moto. So it could be a fun fitness date location too. Either way, I really enjoy getting outdoors with my significant other, but since there's not much green space in the city we take what we can get.
One of my favorite dates I went on with my beaux was exploring a market. We went to the Orussey Market, one of the biggest in the city. It is a maze of stalls offering anything and everything. We had a blast getting super lost. Possibly not a great first date location, but a super fun way to explore and get to know your partner a little better. The central market is a great one to visit on a date too, they have all the crazy Cambodian foods there. After all, what says "kiss me now" more than eating scorpions?
Wherever you end up going, make sure you are interested in it. Because a date is always better when you're excited about the venue. Additionally, if none of our suggestions pique your interest, don't despair! There are new restaurants every day in this city, there's bound to be some new wonderful date spot around the corner, any minute. So, have fun, meet new people, fall in love!

After volunteering for a year in the Denver Public School System, Kate felt like she needed a change. Her and her boyfriend both got TEFL certified and set off on an adventure of a lifetime in the Kingdom of Wonder. Kate is one of ITA's Writing & Content Ambassadors.
---
Want to Learn More about Teaching English Abroad?
If you are excited about teaching English from either the comfort of your own home or anywhere in the world, contact us about TEFL certification options and get ready for a great adventure!
Related Resources: