Gain a Firsthand Perspective on Teaching English in Barcelona, Spain in Rachel Sair's Winning Entry in the 2014 ITA Alumni Video Contest
Want to know what it's actually like to teach English in Spain?
Winner of the 2014 International TEFL Academy Alumni Video Contest and ITA graduate, Rachel Sair, of Chicago, IL provides an in-depth look at her life as an English teacher in Barcelona, where she has taught for more than two years. From her job search and her social life to working summers in the Pyrenees and the benefits of her TEFL certification, Rachel discusses all aspects of her life teaching English in Spain.
Here's a transcription of the video:

Hi! I'm Rachel Sair. I'm 36 years old, an American originally from Chicago. I've been teaching English here in Barcelona for two years, and I did my TEFL course with the International TEFL Academy in Barcelona. Before coming here I was a junior high Spanish teacher in Chicago, but after 12 years I knew that while I still wanted to teach, I was looking for something different.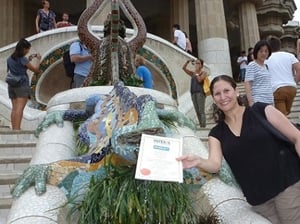 The reason I chose to do my TEFL class with International TEFL Academy was because of the positive reviews that I found online, but also because being from Chicago I was able to go into the office and speak with someone face-to-face, and they took the time to answer all of the questions that I had, not only at that time but also following up on the phone and by email.
But what I appreciated most was that at no point was there ever pressure to sign up. It was all about helping me make the best decision for me.
When choosing where to teach I knew that I wanted to be in a Spanish-speaking country and I had been in Barcelona a few years back for a friend's weddingand I just loved it.
I like teaching in Barcelona because my students are really kind and friendly and they have great senses of humor. I have a lot of fun, and they're really motivated to learn. Also, there's actually a lot of work for English teachers in Spain right now as companies want to stay competitive and want to get ahead, and parents want their children to have all of the opportunities that knowing English will give them.
To find the jobs that I have now, first I narrowed down the kinds of jobs that I wanted. Because I wanted a different experience from the one that I had left in Chicago, I wasn't looking for a full-time job in a school. But instead I wanted to look for hourly work teaching classes at businesses or teaching private classes at students' homes.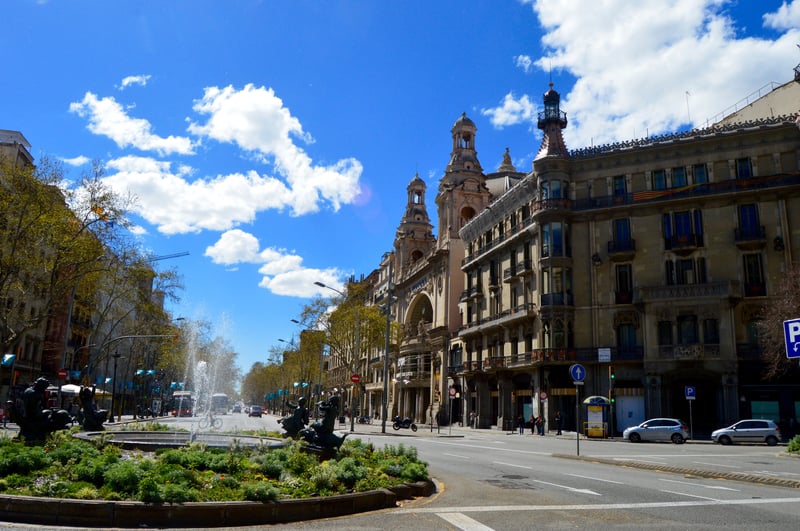 So there's a website here in Spain that's just like Craigslist and it's called local.com, and I found classes there with a couple of different language companies, and those language companies then send you to different businesses to give classes. Then I picked up the private classes when students responded to an ad that I placed on another site where students go to find teachers.
The academic year in Barcelona is generally from October to the end of June and during the year there's a week off at Christmas and Easter and there're many other holidays in-between.
During the first two weeks of July I work at an overnight summer camp in the Pyrenees Mountains close to the French border, and it's a beautiful area and the perfect place to escape from Barcelona's summer heat. In the morning, the kids have an English class for a couple of hours, but we try to make it very fun for them by playing games and learning lyrics to popular songs, and the classes are really nice and small and I find it amazing how much the kids are able to improve their English in just two weeks.

My TEFL training has helped me in every aspect in my current teaching positions, from planning and knowing which materials to use to dealing with classroom situations, like how and when to correct errors, and even how to evaluate students' progress. I really enjoyed the TEFL course. It was really demanding and challenging, but it left me feeling completely prepared to teach right away.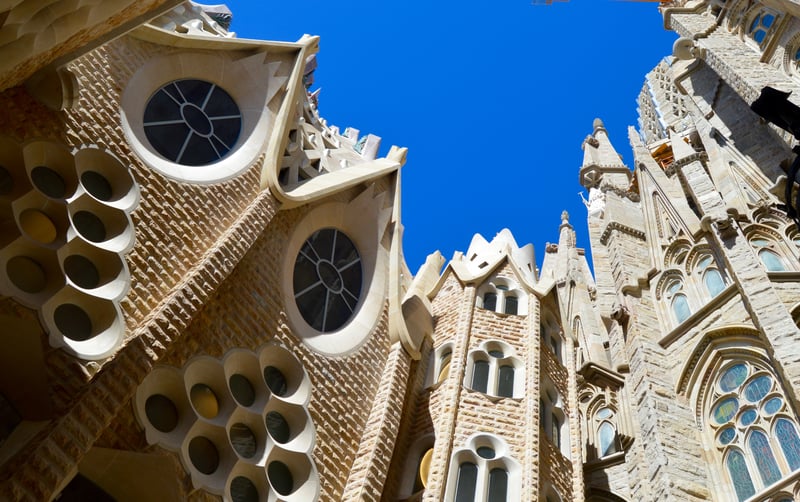 I've made a lot of great friends here in Barcelona. One of the first ways that I've found to meet people is through meetup groups, that's from the website meetup.com. They're really popular here in Barcelona among Spaniards and expats, and there is a group for every single interest that anyone could possibly have.
The ones that I attended a lot at first were language exchange groups, and also I got really involved into paddle tennis, and not only do we go and play and socialize but we go to tournaments and have barbecues and meals together, and it's been a fun new athletic outlet for me. It's really hard for me to pick just one most memorable experience about living here. There's something new and memorable every month, every week.

There are so many festivals here, especially in Barcelona. Okay, this might be my favorite one. It's the Castellers. Those are human Castells where they climb on top of one another and build human towers with a little tiny kid at the top wearing a helmet.
It's amazing to watch and I'm fascinated by that. I'm torn between which I'm fascinated by more, the Castellers or these giants that are in the festivals. They make these heads for characters that are gigantic, like this big, and then the people who wear those probably have to be on stilts as well, or something. But it's amazing to see and it's fun and if you come here, you are guaranteed to have a good time.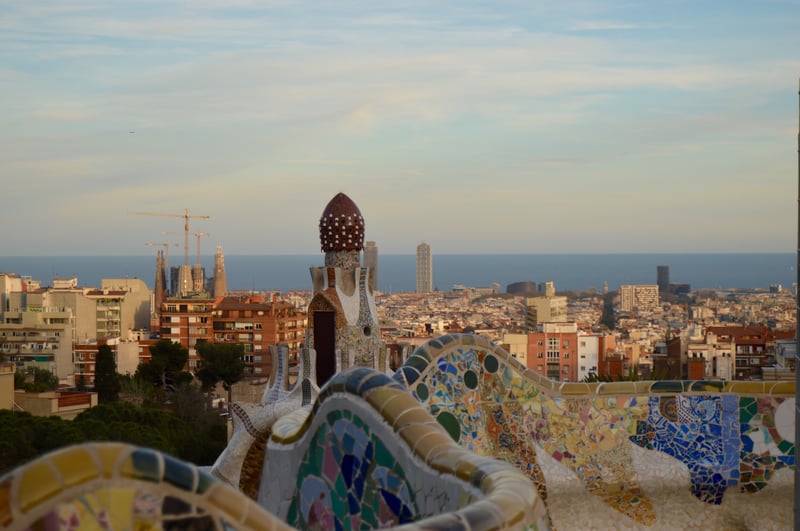 Looking for more? Learn about Rachel's experiences as an English teacher in Barcelona in Barcelona, Spain Q&A with Rachel Sair and by following her blog at http://mylife2blog.wordpress.com/.
Learn More about TEFL Certification & Teaching English in Spain:
---