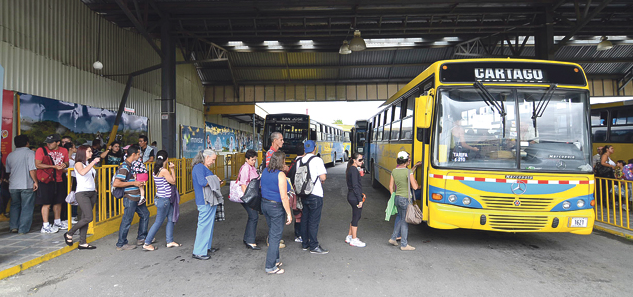 Our ITA Alumni Ambassadors are living in some of the world's greatest cities. We asked them to give us their tips and hacks for navigating the streets and getting from one place to another. From trains, motorbikes and chicken buses, our ITA Alumni Ambassadors have you covered to get you where you need to go! Here, our lady on the ground Anne Munoz provides tips on how to nagivate your way around Heredia, Costa Rica!
---
If you're living around the city center, walking is the best way to get around Heredia. There's an abundance of grocery stores, parks, bars, and restaurants all nearby. During rainy season, it's not uncommon to take an Uber or taxi to avoid getting completely drenched.


Uber: An Uber ride within Heredia centro ranges between 800-1,500 colones ($1.40 - $2.60 USD), depending on the time of day and the traffic conditions.


Taxi: A taxi ride is usually comparable in price, but be sure it is an official taxi (colored red with a yellow triangle on the door), and that the driver turns on the meter before commencing the trip.


Bus: The most common and cheapest mode of transportation for locals and foreigners alike is the bus. While there are no official schedules (or source for such information), it's fairly easy to find the right bur or bus stop by asking ticos (the locals). If you're not very fluent in Spanish, learn some basic Spanish phrases like "Sabe el bus para San Jose (or insert name of city or town)?" or simply "El bus para San Jose?" Bus drivers and passengers should also be able to tell you where to get off if you tell them where you want to go. The typical bus fare from Heredia to San Jose is no more than 600 colones ($1 USD); much less to areas nearby.


Train: There is a train that goes from Heredia to San Jose and back on a limited schedule. It runs two or three times in the morning and then a few more times late afternoon. Basically the commuter schedule. The cost is 420 colones (.70c USD) one way.
Take me back to the Alumni Ambassador Corner
---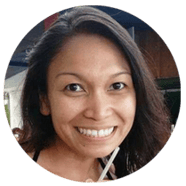 An island girl from Micronesia who's been traveling since she could walk. Anne's had a multifaceted life having lived in five different countries (so far) and trying her hand at a number of different jobs. Her free spirit has her roaming the planet, traveling solo, immersing herself in different cultures, and giving back by teaching the universal language of English.

Related Resources: