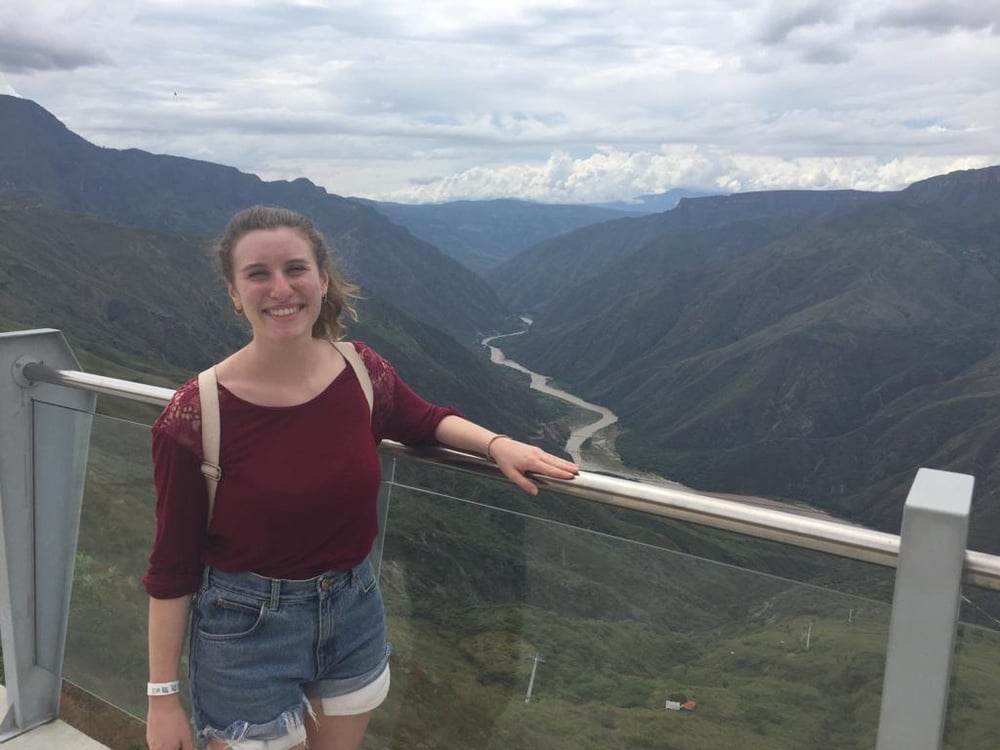 By Rebecca Sirull
The best parts of traveling, and especially living, abroad are never the things you see recommended in guidebooks or marked on a map; they're not the things you bought a ticket for; and they're certainly not going to be the same for you as they are for me.
The most fascinating experiences I've had in Bucaramanga are the ones that I couldn't possibly have planned before, but rather the ones I just seemed to stumble into. Throwing yourself into a new culture, you're bound to have several moments of 'oh my god, this is the weirdest situation I've ever been in'. And those are the moments that I live for.
From eccentric landlords to the absurd things I've seen on the back of a motorcycle (a ladder, a refrigerator, and a live cow...just to name a few), the most fascinating experience of all is simply living in a new place and letting daily life unfold. But if you're just arriving in Colombia, here are some great experiences to help get you started, and if all goes well, you'll find your way into some weird moments in between.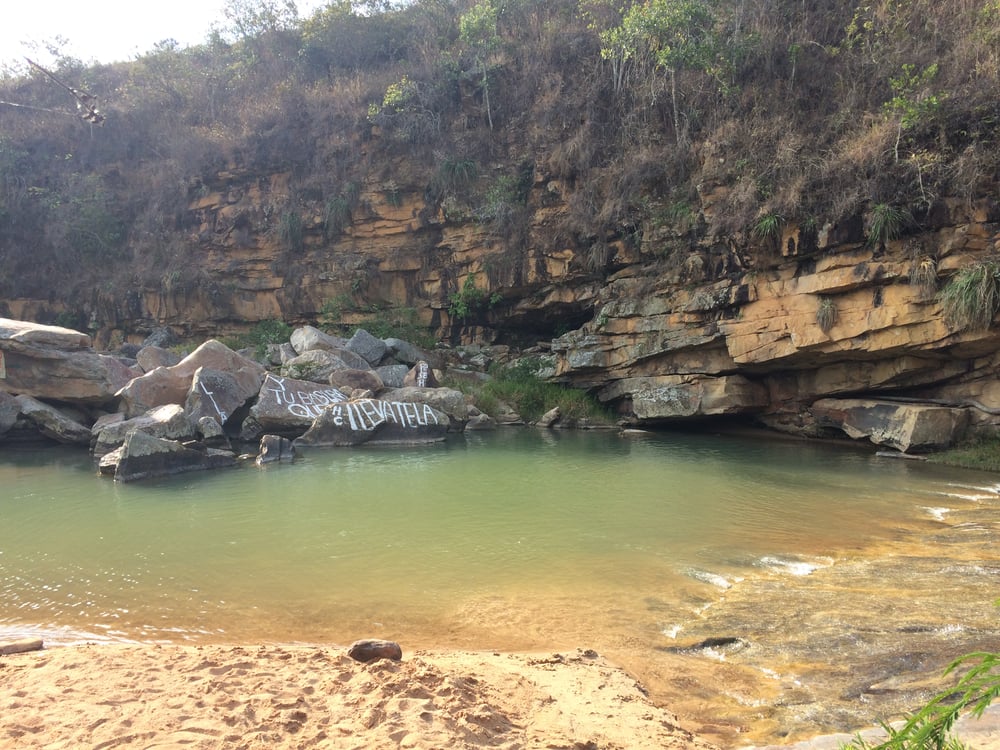 In Bucaramanga
1) Parks
Bucaramanga is known as "the city of parks" and for good reason. There are dozens of green spaces around the city where people come to play with their dogs, eat ice cream, and enjoy the sunshine. My personal favorite is Parque Las Palmas, which is right in front of my school. At night, people set up barbecues around the square to sell grilled mazorca (corn on the cob) and meat skewers.
The last time I went, there was a Venezuelan brass band playing traditional songs. Being so close to the border, I've met tons of Venezuelans, many of whom walked all the way from their home country. It's a complicated situation, and the people in Bucaramanga all have different opinions, but I find it really interesting to hear their stories.
2) Markets
There's no shortage of delicious fresh fruit in Bucaramanga, and a cup of juicy pineapple is the perfect treat on a hot day. The market culture here isn't as prominent as in some other cities I've lived, but you can always find people selling avocados, mangos, oranges, and more, from carts on the street. I usually make sure to plan my route home from the supermarket so I pass one of them to stock up on fruit and veggies for the week.
One of my favorite weekend spots is a fresh flower market with beautiful blooms for super cheap. Morbidly, it's right next to the cemetery, but hey a flower's still a flower. Last time I went, I got a huge bunch of sunflowers for $2.
3) Hiking
The first thing I noticed about Bucaramanga, which immediately made me fall in love with it, was the gorgeous green hillsides surrounding the city. I was itching to get out and explore the area, but there was surprisingly little information available about the routes and destinations in the hills. It wasn't until I'd lived here for a few months that I really began to take advantage of the many trails and beautiful viewpoints.
Now, I go running almost every weekend on the trail La Malaña, which is relatively flat but gives a great view of the nearby mountains and lake. Other trails can take you for a higher climb to the restaurant and campsite La Niebla, or a bit further out of the city you can check out Las Golondrinas, or hike to the waterfall Cascada Los Venados. Another great starting point, which is much more tourist-accessible is the Santissimo, a giant sculpture of Christ built atop a hill overlooking the city. You can take a chairlift up or walk, but be prepared, it's quite a climb.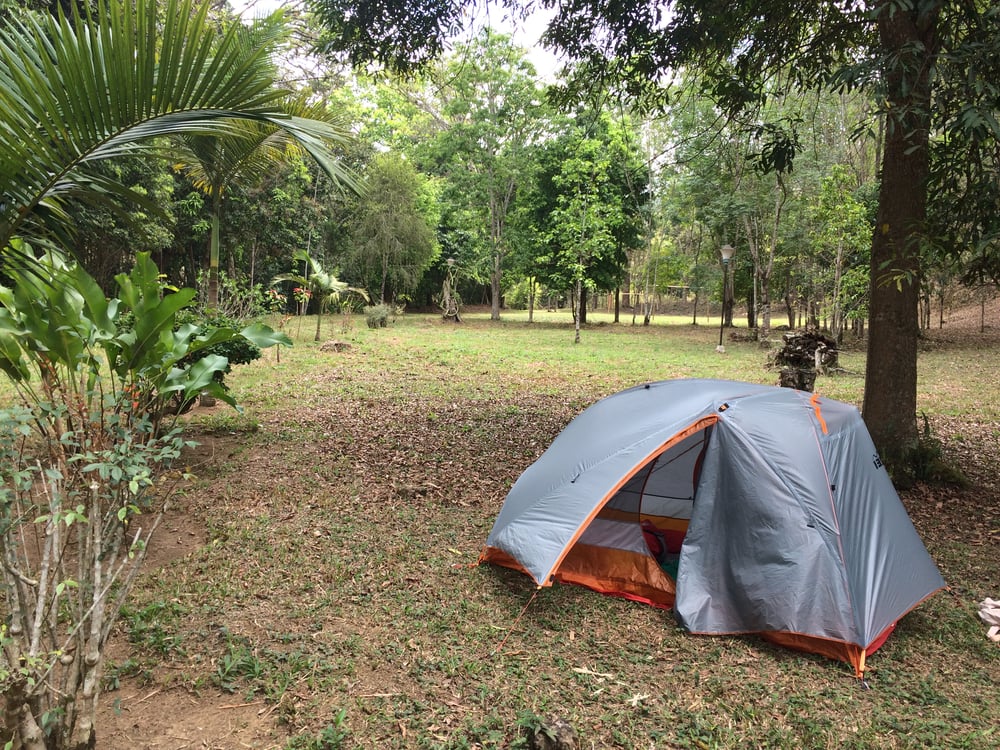 In Santander
1) Adventure Sports
This department of Colombia, and especially the town of San Gil, is known as the hub of extreme sports, like rafting, bungee jumping, and paragliding. Being so close to the Chicamocha Canyon, there are plenty of jump sites that offer an incredible view and perfect weather for floating along. If you're interested in taking things a step further, there are also several paragliding schools that can help you get certified to fly solo.
Because Bucaramanga is situated in the ideal position for great winds, paragliding is a fairly popular local pastime. Most people I've met who do it as a hobby come from the farms at the outskirts of the city and grew up helping paragliders pack up their gear when they landed among the crops. If you go on a tandem flight, they can point out some notable sites in the city and tell you more about the history of paragliding.
2) Traditional Food
Mesa de los Santos is about an hour outside of Bucaramanga and a popular weekend spot for local families. Right next to the canyon, you can find the mercado campesino, a huge food market with all the classic hits like chicha (a fermented corn drink) and hormigas culonas (fried ants.)
You can find chicha in many other parts of South America, but the Colombian version has quite a strong fermented flavor and is often made the traditional way, by people chewing up corn and spitting it into a pot. I can't say it's the most refreshing drink, but you can also get a cold cerveza with lime juice michelada to wash away the taste.
Santander is famous for its fried ants, which they also export around the country and are often sold on the streets in Bogota. It may not sound like the most appealing snack, but personally I'm a big fan. They have a nice crunch, kind of like popcorn, and an interesting smokey flavor. Highly recommended local dining.
3) Colonial Towns
Throughout the countryside of Santander, you can find some of the most beautiful towns in the country. Barichara is famous for its colonial style architecture, canyon views, and locally run boutiques and restaurants. Other nearby towns like Curiti and Zapatoca have a similar small-town vibe and make for a relaxing weekend away.
If you're looking for more of an adventure, one of my favorite experiences in Colombia was walking the Camino Real, a 30-mile trek between six different towns. The trail is far from well-marked and my directions were typed into a poorly translated document, but half the fun was in the challenge. I met farmers working in the fields, hitched a ride on someone's motorcycle, and spooked some goats hanging out in the road. It was a great way to see the country and explore some places that were quite literally off the beaten path.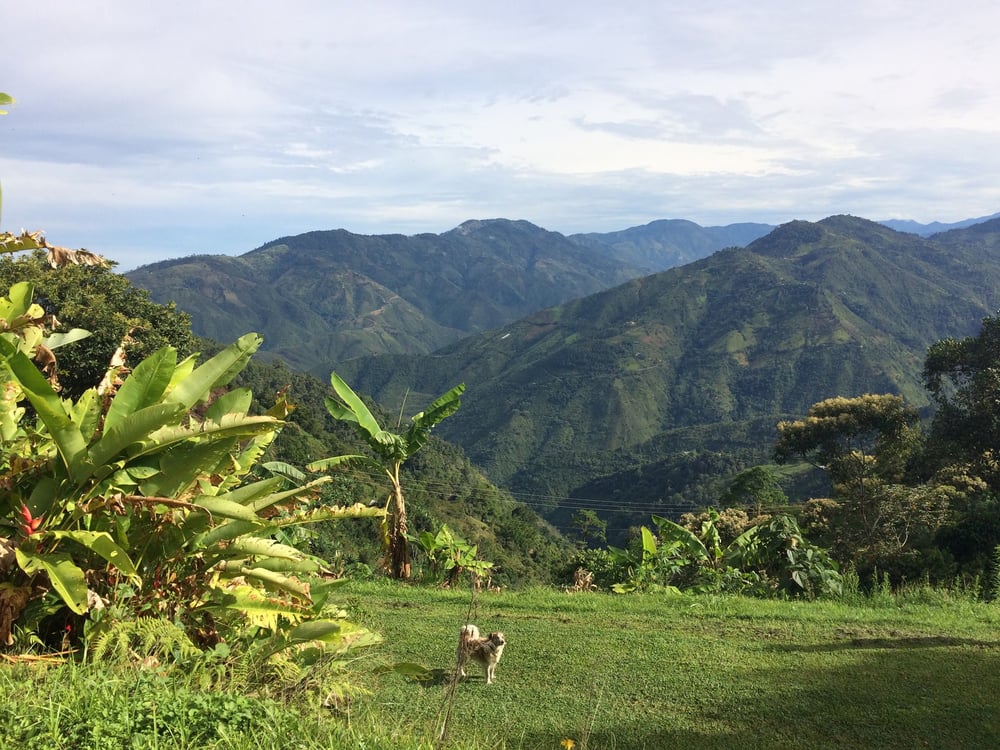 In Colombia
1) Nightlife
Coming from puritanical Boston where most bars close by 2am, I was not prepared for the crazy Colombian nightlife. If the sun hasn't come up by the time you leave, then you're going home too early. And for Colombians, it's not a real party unless you're spending the night dancing bachata, salsa, and vallenato. I'm not a great dancer, but I love when a classic bachata song comes on and everyone grabs a partner. They all seem to know the steps without even thinking from years of dancing with their abuelas and tios at family parties. Learning to dance is just a regular part of growing up in Colombia.
Cali is especially famous for salsa clubs and some of my favorite memories of nights out happened there, whirling around the dance floor even though I don't really know what I'm doing in between watching the pros show off some truly fantastic moves.
2) Festivals
People say that the carnival in Barranquilla rivals that of the famous Rio de Janeiro. I've never been to Brazil, so I can't say if that's true, but I do know that I had a blast when I went to the Carnaval de Barranquilla last year. Dancing in the street, crazy costumes, and aguardiente all day long. Just make sure you don't wear anything too precious because you're guaranteed to end up covered in foam, flour, and who knows what else.
Another lesser-known event is the Festival de Cumbia in Banco de la Magdalena. It's a tiny town on the Magdalena river, located a couple hours away from the coast. Very few foreigners go, and I probably never would have heard of it, but a friend whose family lives there invited me to check it out and it ended up being one of my most memorable trips of the year. The weekend was full of different events, including concerts, dance shows, and song-writing competitions, and watching the sunset over the river was truly spectacular.
From hikes to festivals, there are a million fascinating experiences in Colombia just waiting to be had, so don't let them go on without you!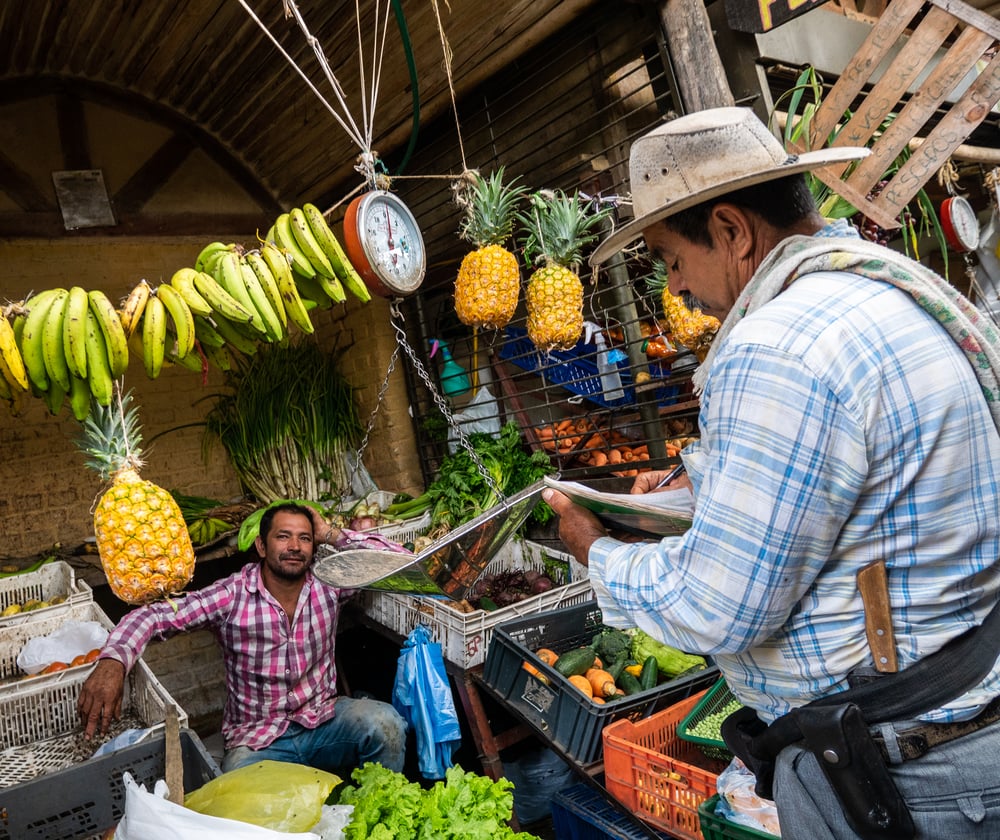 Never one for 5-year plans, Rebecca graduated with a communications degree and no idea what to do with it (or rather, too many ideas what to do with it). A month after throwing her cap in the air, she boarded a plane to begin teaching in Peru, and later Colombia. Read more about Rebecca.