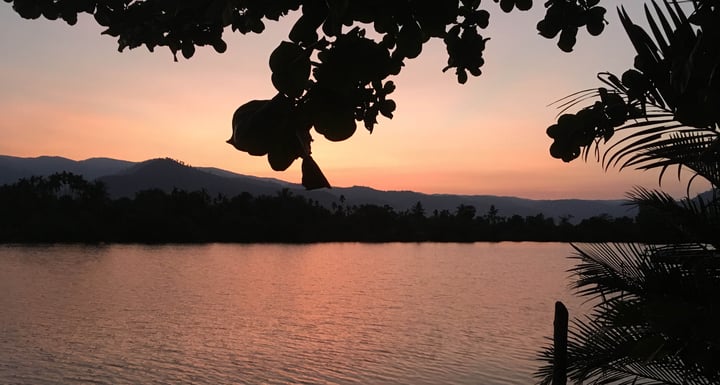 By Kate John
Moving to Cambodia was an experience I always thought I was ready for. Countless days of research, reading every blog and book on Cambodia I could find, mix that with online shopping for apartments; I was ready to live abroad. Needless to say, I wasn't as prepared as I thought I was. It took awhile for me to feel like Cambodia was really a home away from home. Here are a few things that made my adjustment go smoothly.
I found my apartment within the first few days of living in Cambodia. I went through an online relator, of which there are dozens. I met with some agents and they drove me around to a few places that fit my requests. I chose to live near the Russian Market, or Toul Tom Poung, because of the convenience of the area. It is where many expats live, has countless coffee shops, and is near a handy market.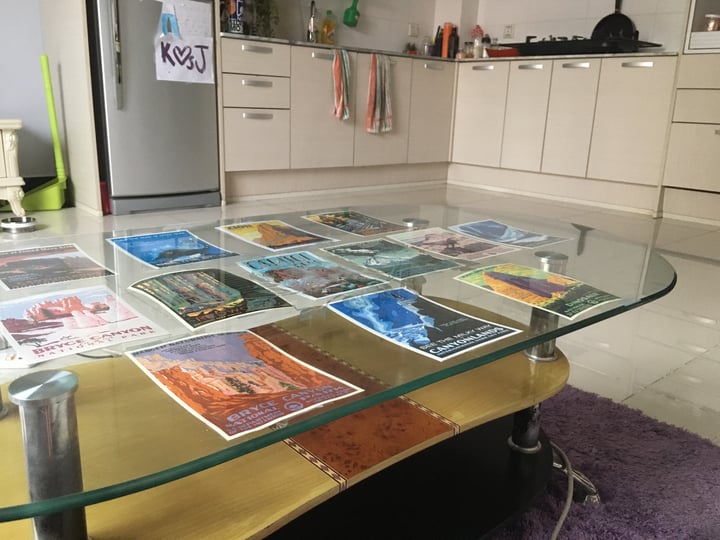 The market is where I got most of my housewares from, as well as my weekly groceries. The apartment itself is on the fancier end of the scale in the city. It's a one bedroom, in a building that has a home gym, pool and 24hr security. I really love having a pool in the eternal summer of Cambodia. Finding an apartment in Cambodia is really quite easy, and affordable. $700 a month is a high priced apartment here, and you can easily find a one bedroom for $350 with furniture included.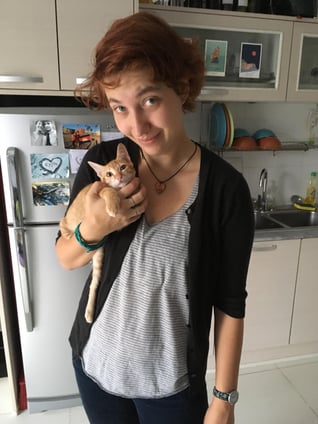 Once settled in, home still felt a little empty. That, in addition to the occasional story from friends of a mouse or a bug running around led me to believe it would be a good idea to have a four legged friend. I almost got one too. The cat adoption group I went to had a ton of kittens, as they are often abandoned or born accidentally here due to Buddhist beliefs on spaying and neutering. One of those kittens had only three legs, and needed a nice, quiet home with no other cats. That's how Triton joined the household. The vet I got him through, Animal Mama, vaccinated him and takes care of his continuing health needs. Having a little one to come home to really helped make the apartment feel less like a house and more like a home. It's helped me to put down roots here. I also have learned it is very easy to bring an animal back to the States, should I plan to move back.
It helps to have pieces of home with you when you leave. I brought with me my roommate. My partner, Josh, and I moved together. That made the search for an apartment easier, knowing I'd be splitting the rent, and not living with strangers. It also helps to know someone abroad before you move. I'd recommend reaching out to friends in Southeast Asia, or ITA alumni before moving. It can help you get settled in if you have someone there. Home is where the heart is after all, and if you haven't got people around you, the heart may be somewhere else.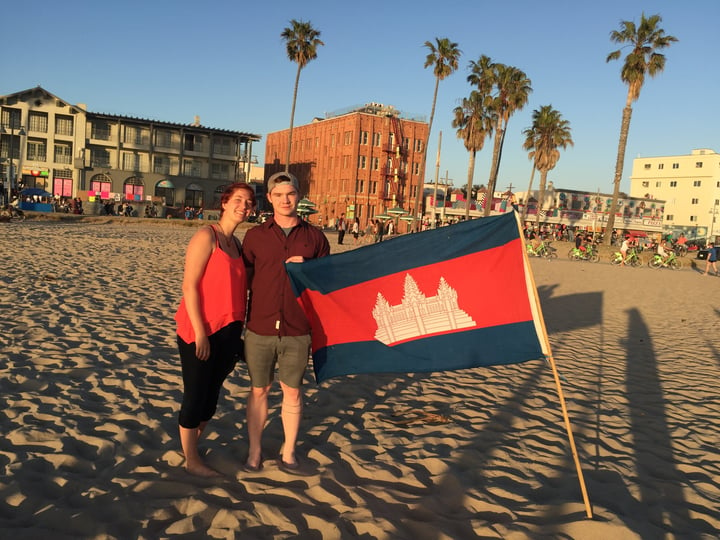 I, for one, always feel confined in an undecorated apartment. When moving I made sure to bring with me some printed photos and my art supplies to Cambodia. Simple 4x6 photos are super cheap and easy to print at Walgreens or other places. It can be a fun way to bring some memories with you. I went on a big roadtrip in the US before moving, and it was nice to be able to bring some of the beautiful Utah scenery to the tropics. Photos are nice because they pack easily, but any sort of decor from home can make your new place feel just right.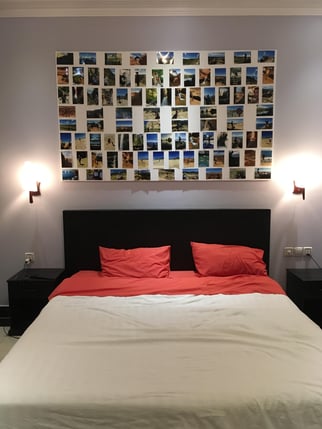 We didn't have to bring everything when we moved though. Most apartments in Cambodia come furnished. This was incredibly nice for us, as finding furniture would have been a challenge. So we didn't need to purchase large pieces, or appliances. We did still need to provide our own dishes, kitchenware, and linens. All of those things can be easily found at one of Phnom Penh's large markets. The tricky thing is finding an apartment with a couch you like.
Your move to Cambodia will be an adventure no matter your background, but I have found that people tend to love this country more when they invest themselves into it. Make this place your home by treating it that way. Set down some roots, make some forever friends, and change the life of the students you end up teaching. I promise whether you stay a month or 10 years you will never forget The Kingdom of Wonder.

After volunteering for a year in the Denver Public School System, Kate felt like she needed a change. Her and her boyfriend both got TEFL certified and set off on an adventure of a lifetime in the Kingdom of Wonder. Kate is one of ITA's Writing & Content Ambassadors.
---
Want to Learn More about Teaching English Abroad?
If you are excited about teaching English from either the comfort of your own home or anywhere in the world, contact us about TEFL certification options and get ready for a great adventure!
Related Resources: